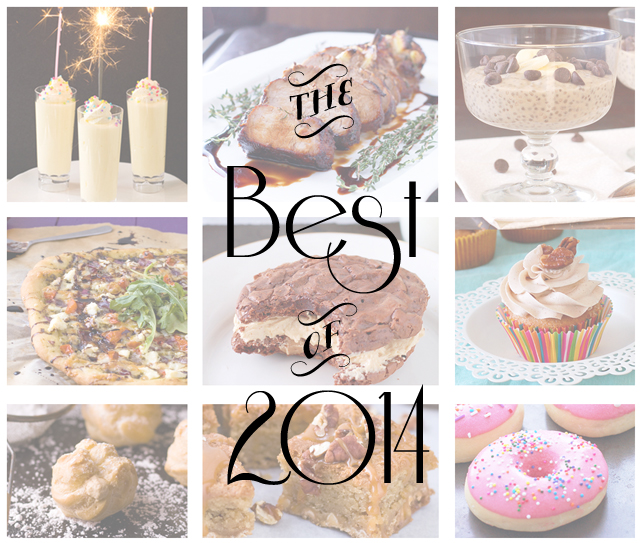 Happy New Year, friends! 2014 was a terrific year, and my lovely little blog grew by leaps and bounds. Thanks for following along. Here's a recap on the top ten most popular recipes!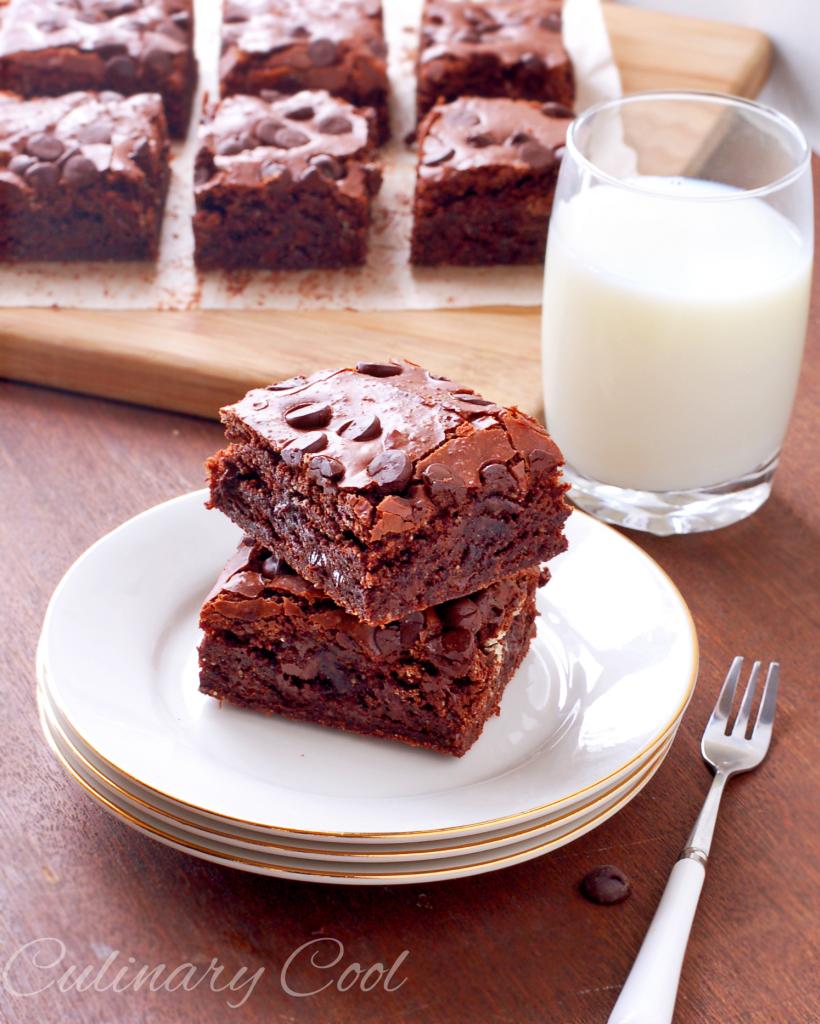 Gluten-Free Chocolate Chip Brownies – Rich and dreamy brownies made with almond flour.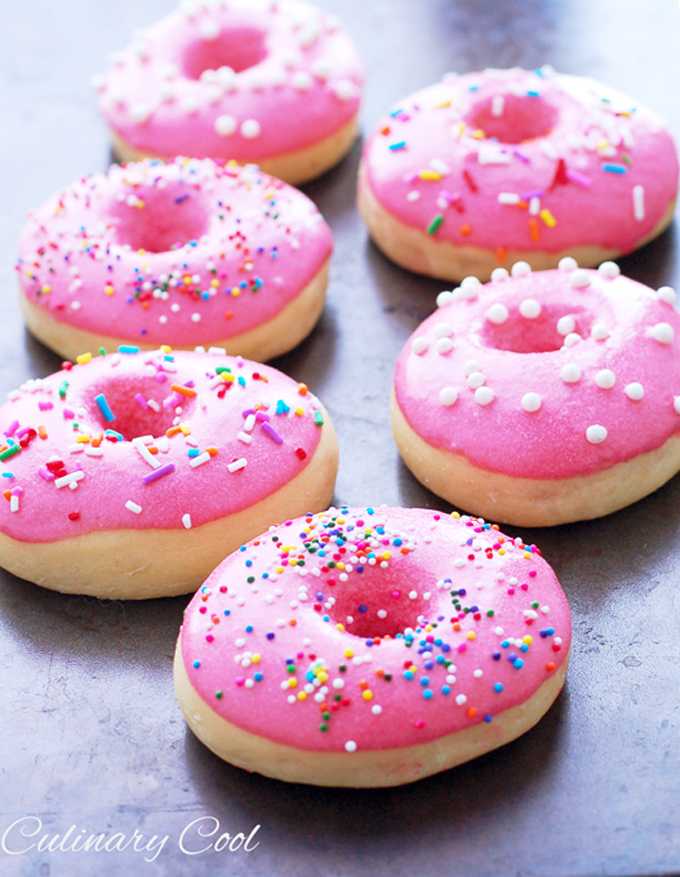 Baked Doughnuts – No fancy doughnut pans required to make these glazed doughnuts.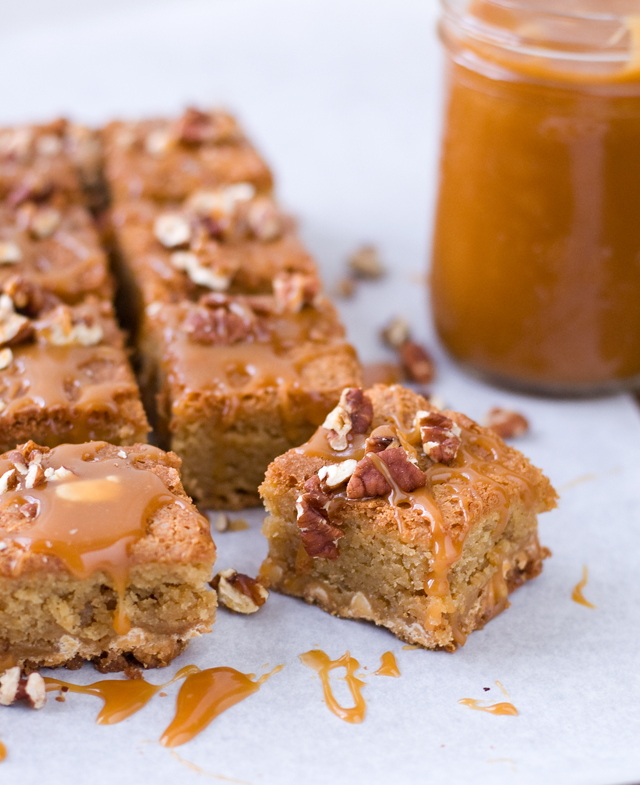 Chestnut Praline White Chocolate Brownies – a decadent white chocolate brownie with a festive twist with pralines and chestnuts.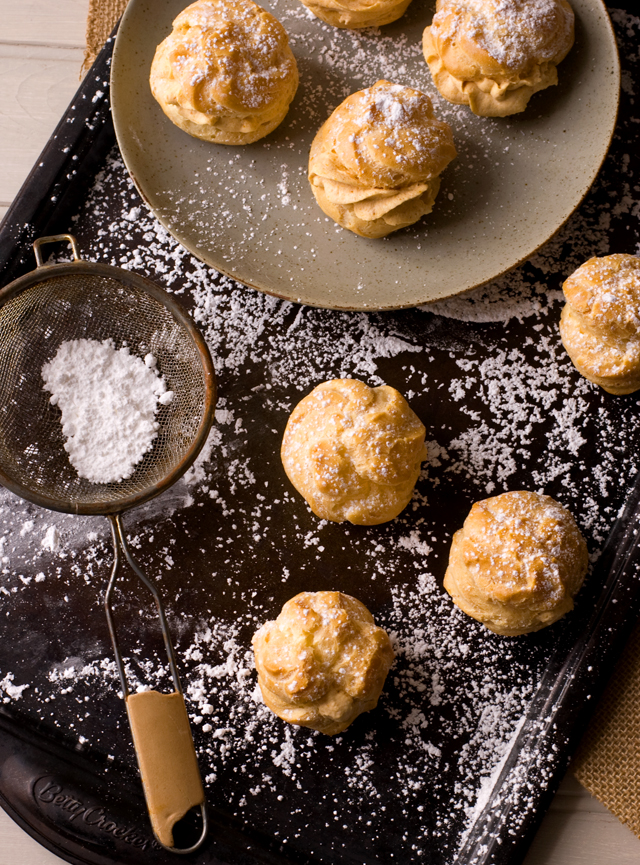 Pumpkin Pie Cream Puffs – Choux pastry is way easier than you think, and these Pumpkin Pie Cream Puffs are sure to impress.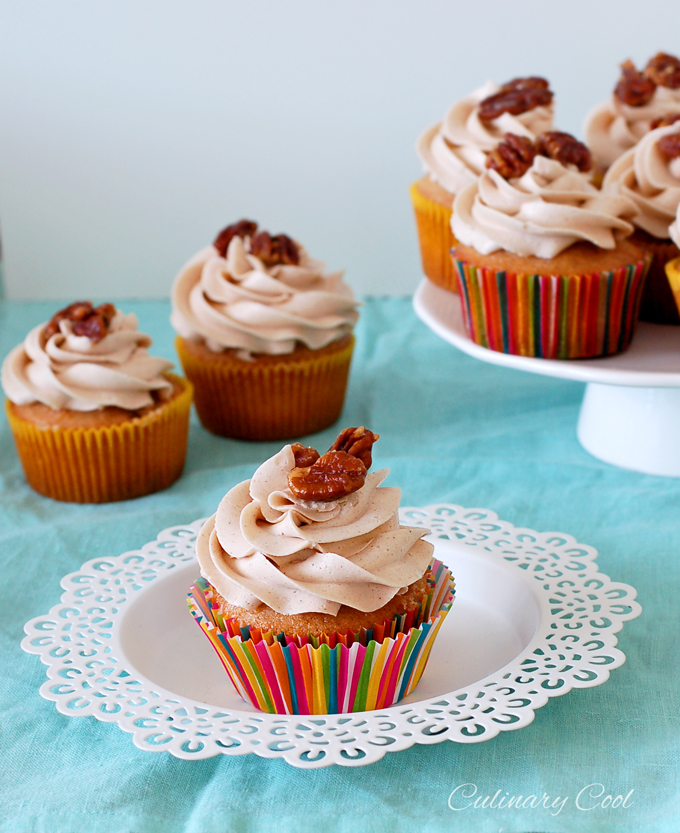 Maple Pecan French Toast Cupcakes – Breakfast in cupcake form. What more can you ask for?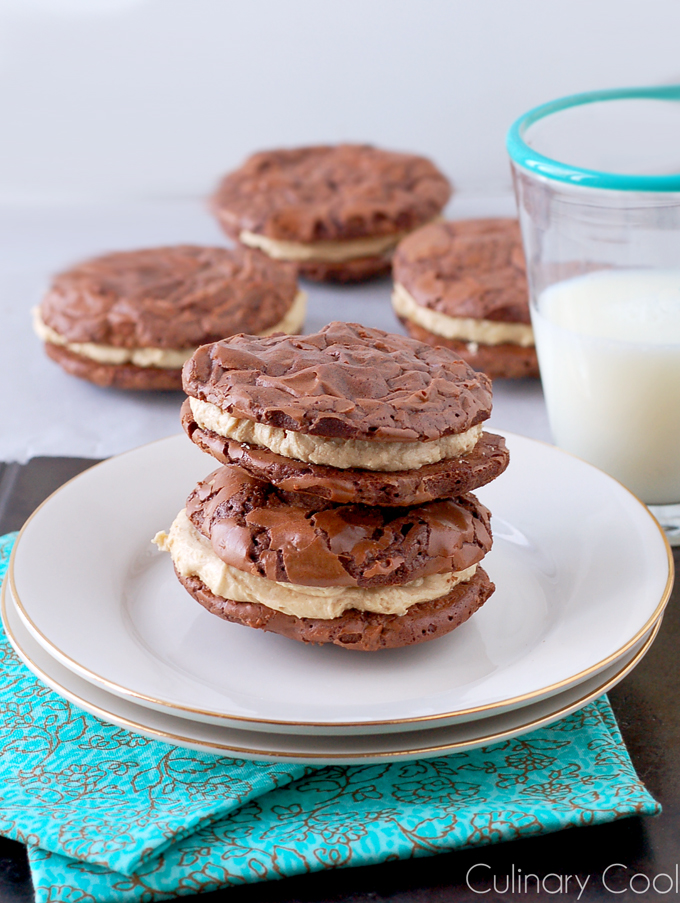 Brownie Cookies with Peanut Butter Frosting – Why choose between cookies or brownies. Get the best of both worlds with this recipe.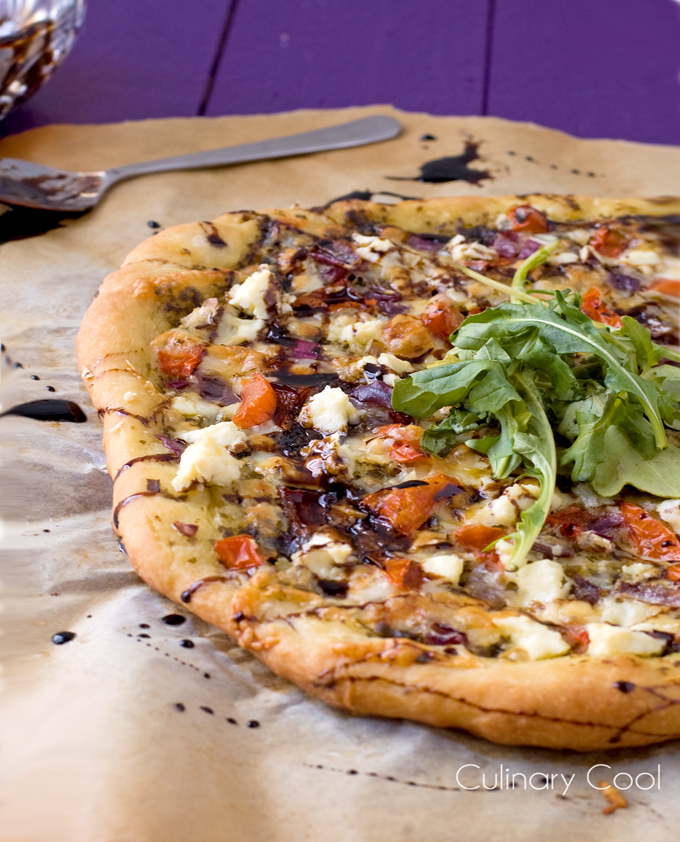 Bruschetta Pizza – My all time favorite pizza to make at home!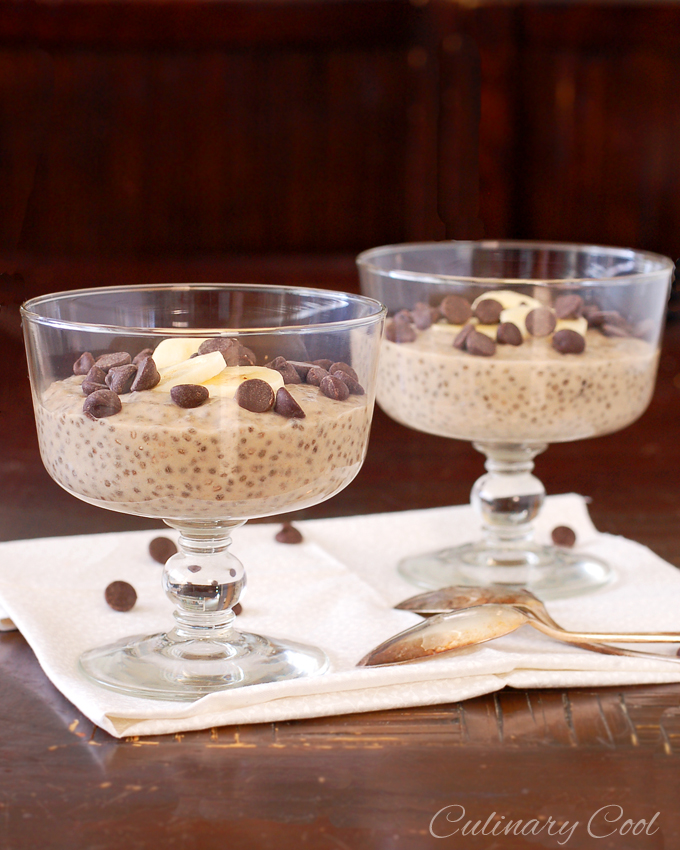 Peanut Butter and Banana Chia Seed Pudding – Chia isn't just for Chia Pets!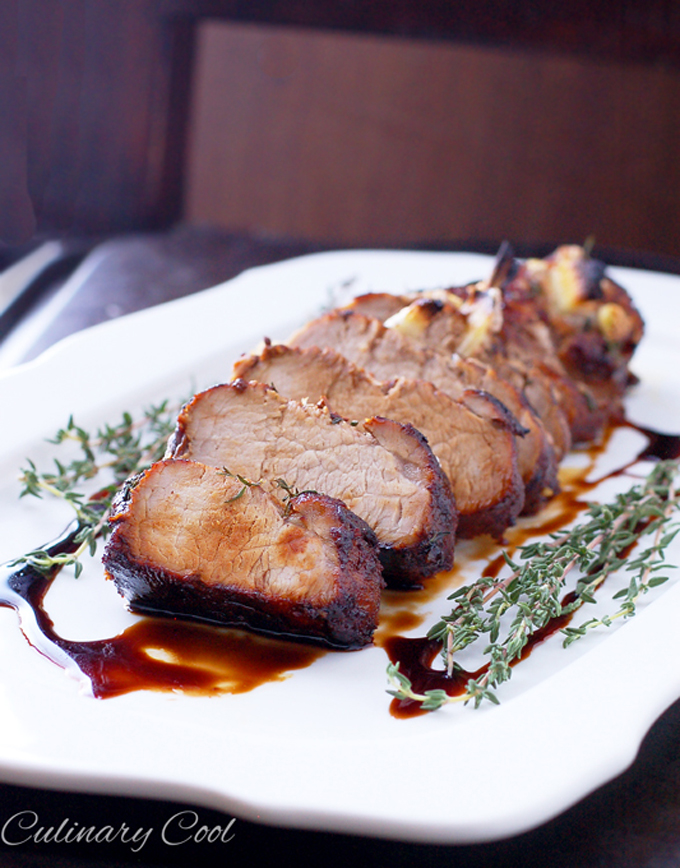 Balsamic Glazed Tenderloin – Need a quick and easy way to add tons of flavor to your tenderloin? Look no further.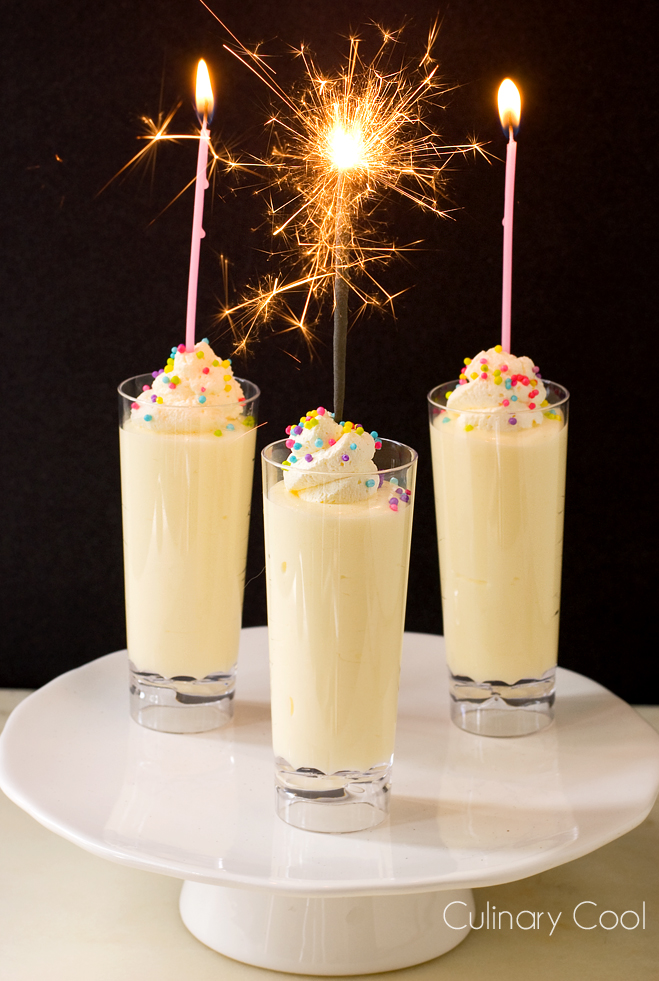 Birthday Cake Pudding Shots – By and far, the most popular post of 2014! These are a fun alternative to jello shots!
2014 was wonderful, and I can't wait to see what happens in the New Year! Cheers dudes!