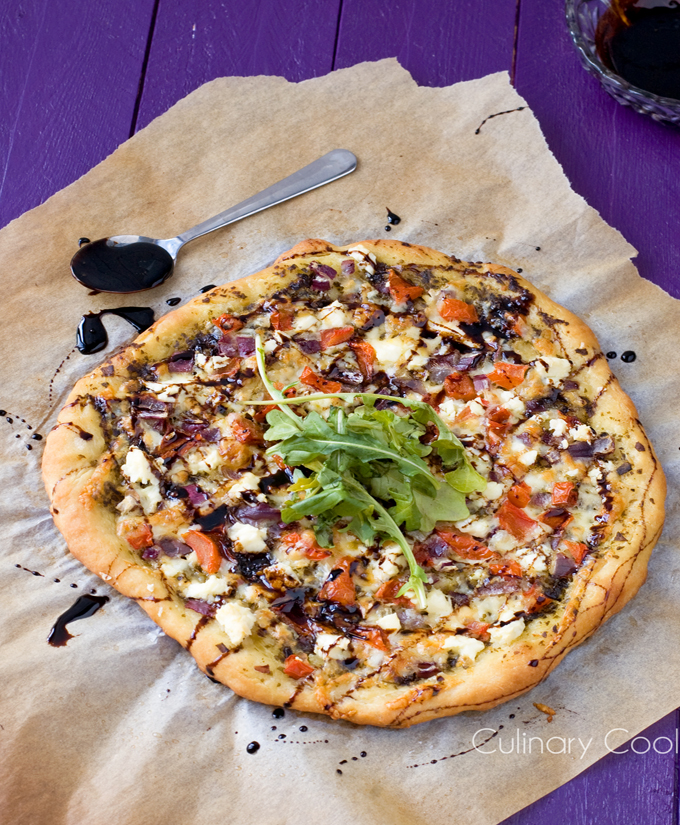 Some may find it peculiar, that a person who isn't the biggest fan of raw tomatoes, may actually like bruschetta. When I eat it, I usually dust off about half the tomatoes, and go for a piece that's heavy on the feta and balsamic. I can support pretty much anything if it's backed by cheese and balsamic vinegar.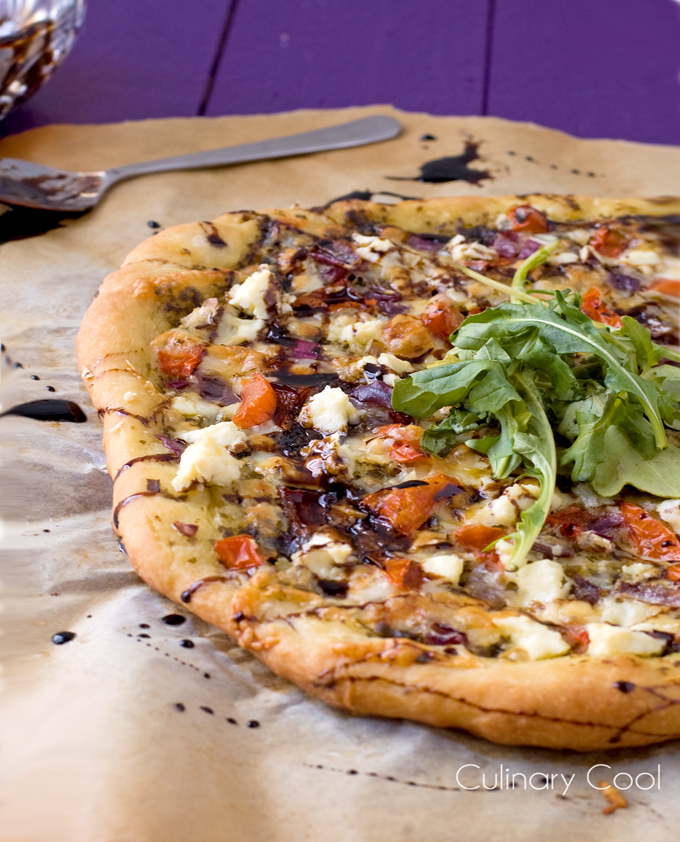 This pizza is loaded with a good variety of my favorite things: feta, balsamic vinegar, mozzarella, red onions, and my current obsession – pesto! Tomato sauce isn't gonna cut it for this pizza. You must use pesto! Sprinkle with red onion and a healthy dose of tomato. And you have to use lots of feta. I'm talking big chunks of feta here. It always drives me nuts when restaurants are lame with their cheese. No skimping in the cheese department, people! Then, top it all off with some mozzarella. Now bake that baby! And afterwards, drizzle or drown (your call) the pizza with balsamic reduction. Or just regular un-reduced balsamic vinegar if your lazy or in a rush…or don't want to dirty a saucepan.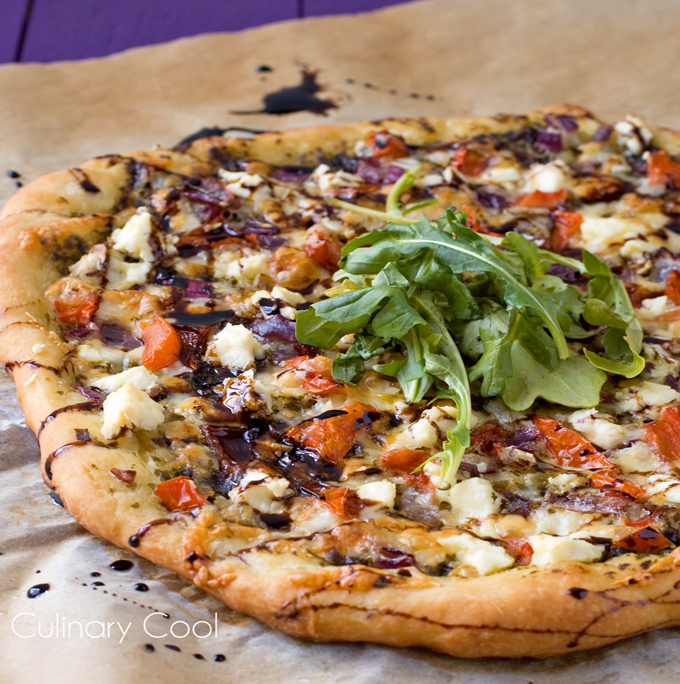 As is with most homemade pizza recipes, I don't ever measure my toppings. I just eyeball it until I think there's sufficient coverage. You know how much you like each item, so load up the ones you like more, and cut back on the not-so-good ones. Use this recipe more like a guideline and get creative!
I recommend using my favorite Homemade Pizza Dough recipe for this pizza. It requires some planning in advance, but it's totally worth it!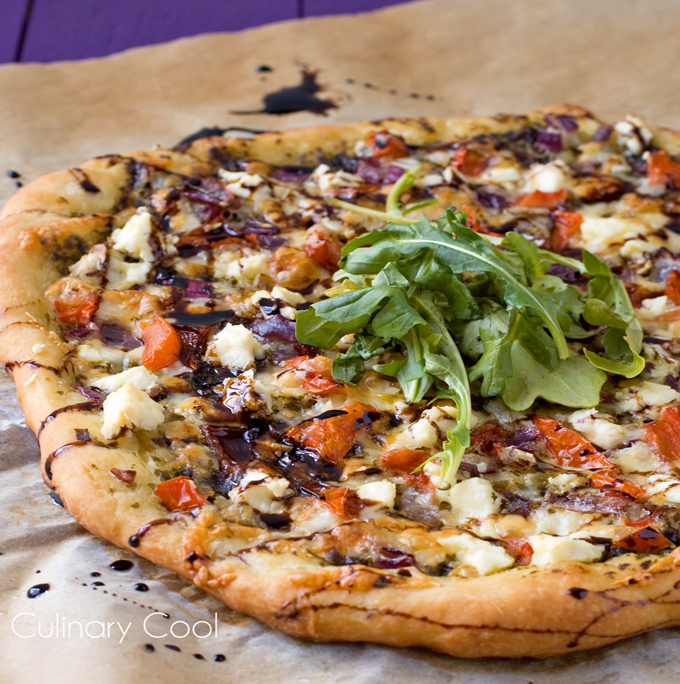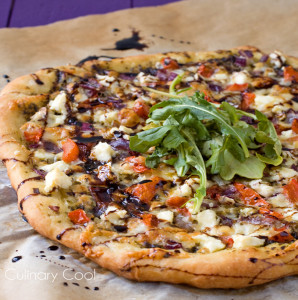 Bruschetta Pizza
Homemade dough, pesto, tomatoes, feta and balsamic glaze make a fabulous pizza.
Print
Pin
Rate
Ingredients
Homemade Pizza Dough

oil for brushing

prepared pesto

red onion

tomato

feta

mozzarella

balsamic vinegar
Instructions
Preheat oven and pizza stone to 450 degrees F.

Shape prepared dough into a circle on a sheet of parchment. Brush oil onto edges of dough.

Spread desired amount of pesto onto the dough.

Top with red onion, tomato, feta, and mozzarella.

Bake for 10-12 minutes, or until the cheese is bubbling and edges of dough are golden brown.

Remove from the oven and let cool for a few minutes.

Drizzle pizza with balsamic vinegar
Nutritional calculation was provided by WP Recipe Maker and is an estimation only. For special diets or medical issues please use your preferred calculator