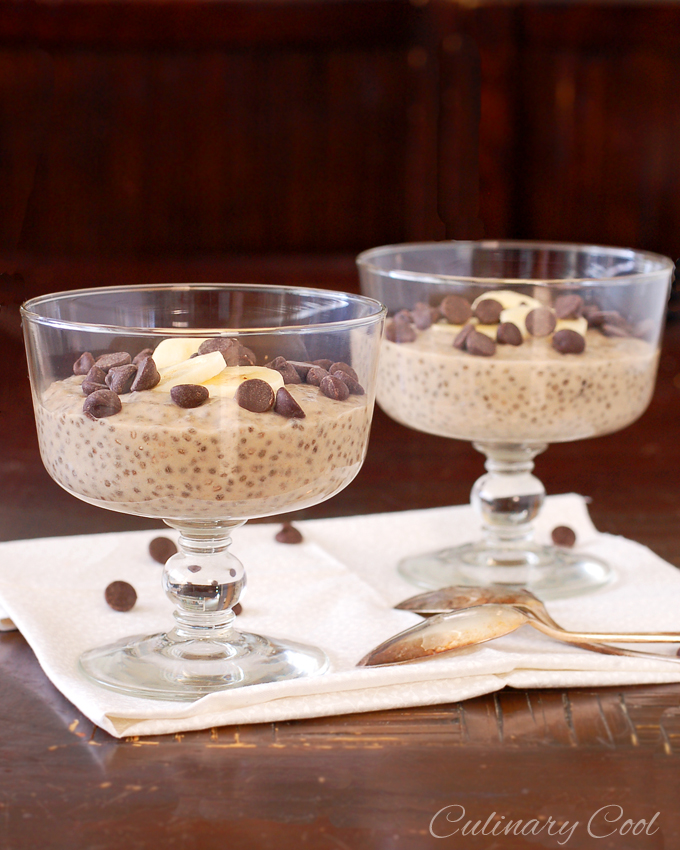 Everyone knows what chia seeds are. We all grew up with Ch-ch-ch-Chia Pets, or at least knew someone who had one. By now, everyone knows they're good for us to eat, so instead of wasting them on a failed attempt at growing some hair on hopeless Homer Simpson, you might as well sprinkle them on your yogurt and oatmeal. Or better yet, make chia seed pudding.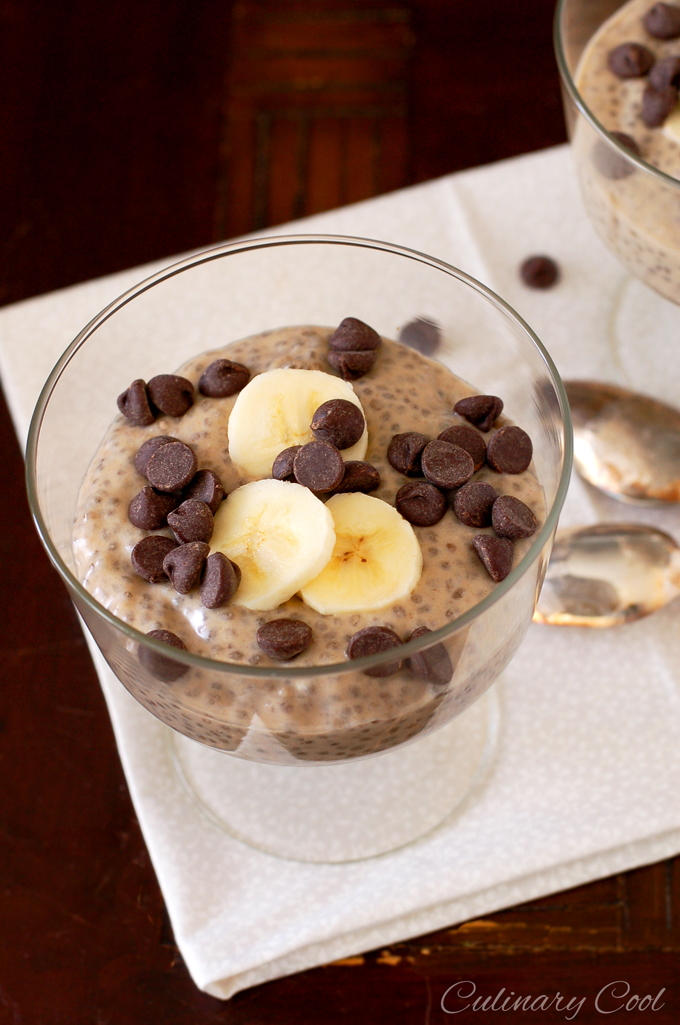 Chia seeds are a natural anti-inflammatory and are full of antioxidants. When you soak them in a liquid such as almond milk, they turn into a thick and creamy pudding that can be flavored with just about anything. I chose one of my favorite breakfast combinations – peanut butter and banana. And I threw in some chocolate chips for good measure.
Chia seed pudding makes a great breakfast or a mid-day snack. Chia seeds make you feel fuller, longer and have an amino acid that boosts your mood. I don't know about you, but some days I need a pick-me-up. Instead of turning to a sugary treat, coffee or soda pop, reach for some chia pudding! Because it's so creamy, it also makes for a super healthy dessert. Don't worry, I won't tell the kids or your husband they're eating health-food. It will be our little secret.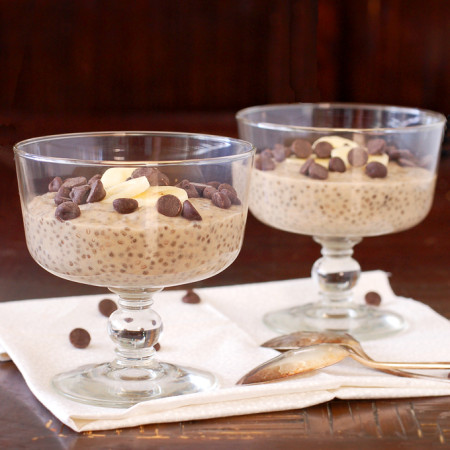 Ingredients
1

cup

unsweetened vanilla-flavored almond milk

1

banana plus extra for garnish

2

tbsp

smooth peanut butter

2

tbsp

agave nectar

1/8

tsp

salt

3

tbsp

chia seeds

chocolate chips
Instructions
In a blender, combine almond milk, banana, peanut buttter, agave and salt until smooth.

Transfer to a medium bowl.

Add chia seeds. Stir to distribute the seeds.

Cover and refrigerate overnight.

The next day, spoon the pudding into 4 bowls; top with sliced bananas and chocolate chips.
Nutritional calculation was provided by WP Recipe Maker and is an estimation only. For special diets or medical issues please use your preferred calculator