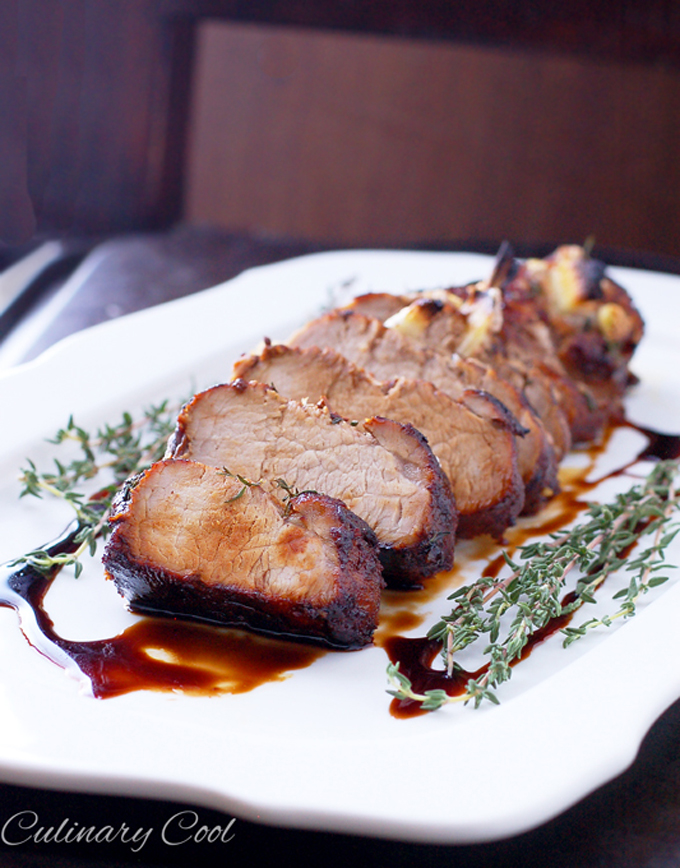 I'm a big fan of meals that require very little prep time, which is why I love marinating meat. I can throw everything together in a Ziplock bag and let it sit in the fridge overnight. Come supper time, everything is ready to go! You can't ask for an easier or more perfect weeknight meal. Not only is it a cinch, but allowing the meat to marinate overnight gives you a ton of flavor that you're going to miss out on if you just baste the meat right before cooking.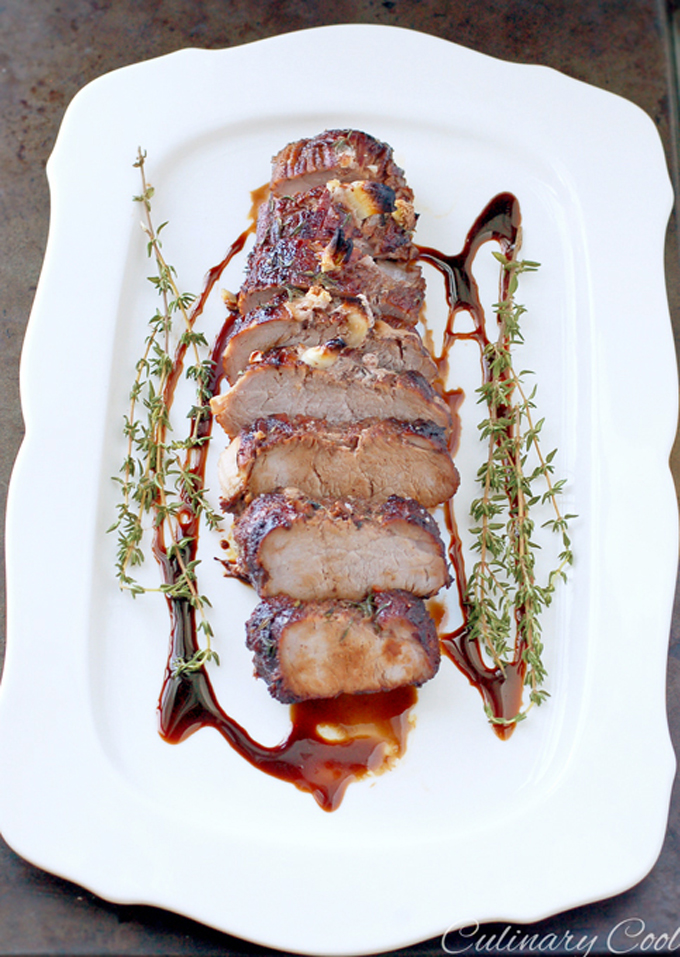 Aside from simplicity, the other reason why I love this recipe has everything to do with the balsamic vinegar. I have a serious obsession with the stuff. Balsamic vinegar is rich, but slightly sweet and so robust, that a little bit goes a long way. It doesn't take much to flavor the tenderloin and when it cooks, it creates the most amazing crispy and sweet glaze. Tenderloin has been known to get quite dry, so be sure not to over cook it and use a meat thermometer to gauge when it's done.
I think it goes without saying that this balsamic glazed tenderloin will be making many appearances around our dinner table. I'm wishing for summer so I can try this out on the grill!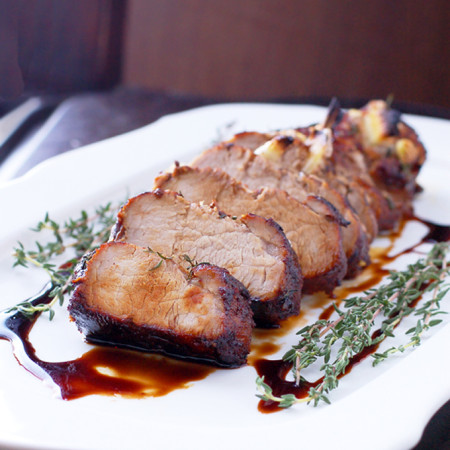 Ingredients
1

lb

pork tenderloin

4

tbsp

balsamic vinegar

6

tbsp

extra-virgin olive oil

divided

2

tbsp

brown sugar

2

cloves

garlic

sliced

coarse salt and black pepper

4

sprigs fresh thyme

leaves stripped and finely chopped
Instructions
Trim silver skin or connective tissue off the tenderloin with a very sharp thin knife.

Place the tenderloin in a Ziploc bag. Add in 4 tbsp of the olive oil, balsamic vinegar and brown sugar. Securely close the Ziploc bag. Massage the oil and vinegar into the tenderloin.

Marinate for 2 hours or overnight.

Preheat oven to 450 degrees F. Line a cookie sheet with aluminum foil and spray with oil.

Heat 2 tbsp of olive oil in a skillet over high heat. Sear the tenderloin on all sides. It can burn quickly, so watch it carefully.

Place the seared tenderloin on a nonstick cookie sheet with a rim.

Cut small slits into the meat and place a slice of garlic into each slit. Combine coarse salt and pepper with the thyme and rub meat with blend.

Roast in hot oven for 20-30 minutes or until a meat thermometer inserted into the center reads 145 degrees F.

Remove from the oven. Let meat rest for 10 minutes, transfer to a carving board, slice and serve.
Nutritional calculation was provided by WP Recipe Maker and is an estimation only. For special diets or medical issues please use your preferred calculator
Recipe adapted from Rachael Ray