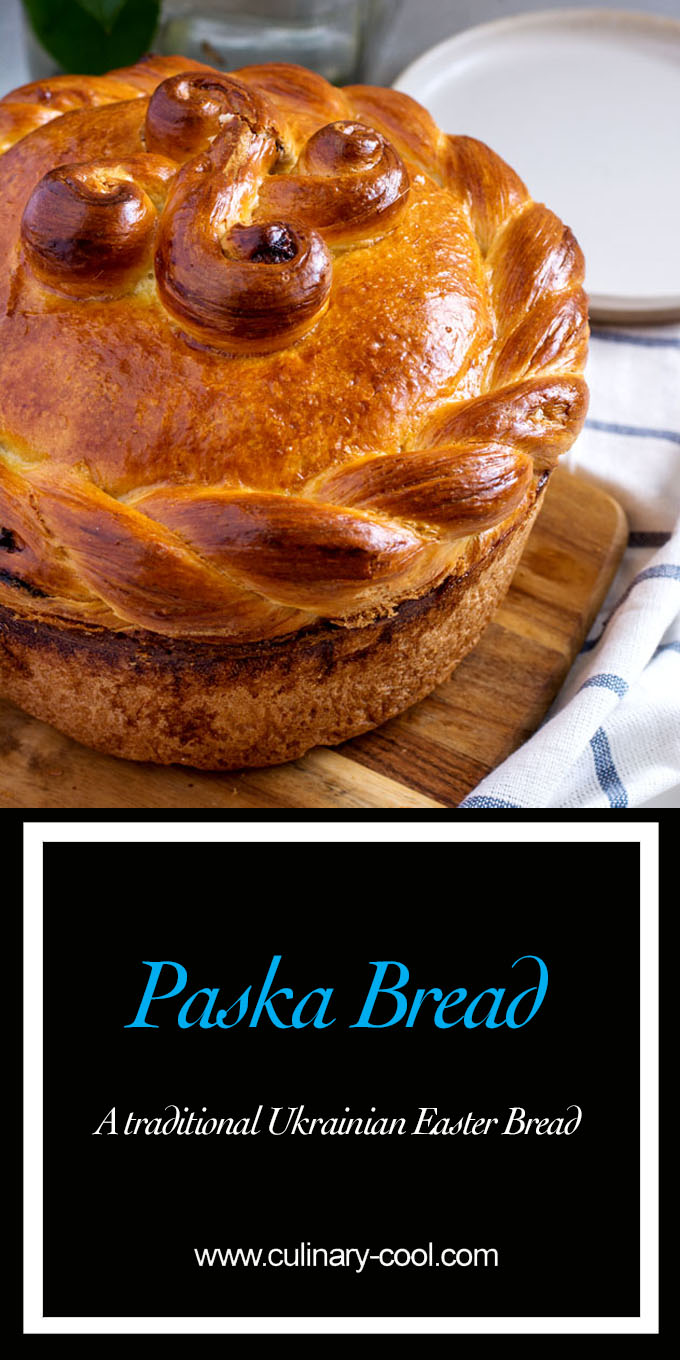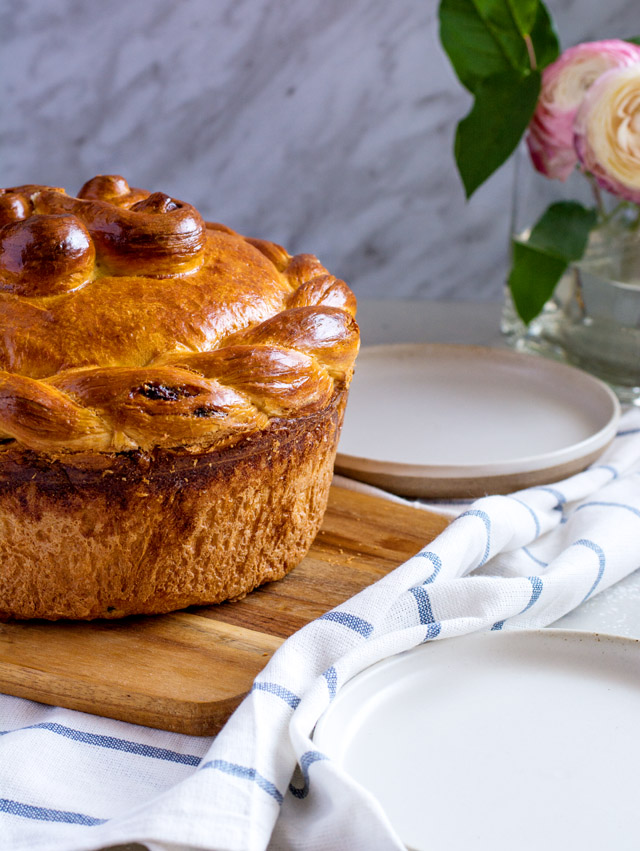 Paska is, hands-down, my favourite Easter food tradition. The usual suspects – perogies, cabbage rolls, perishke – all make an appearance, of course. But it's the Paska that I fill up on. It's usually force fed to me by my Baba along side a cup of tea.
In all fairness, I do love the stuff (and my Baba) so it's not entirely torturous.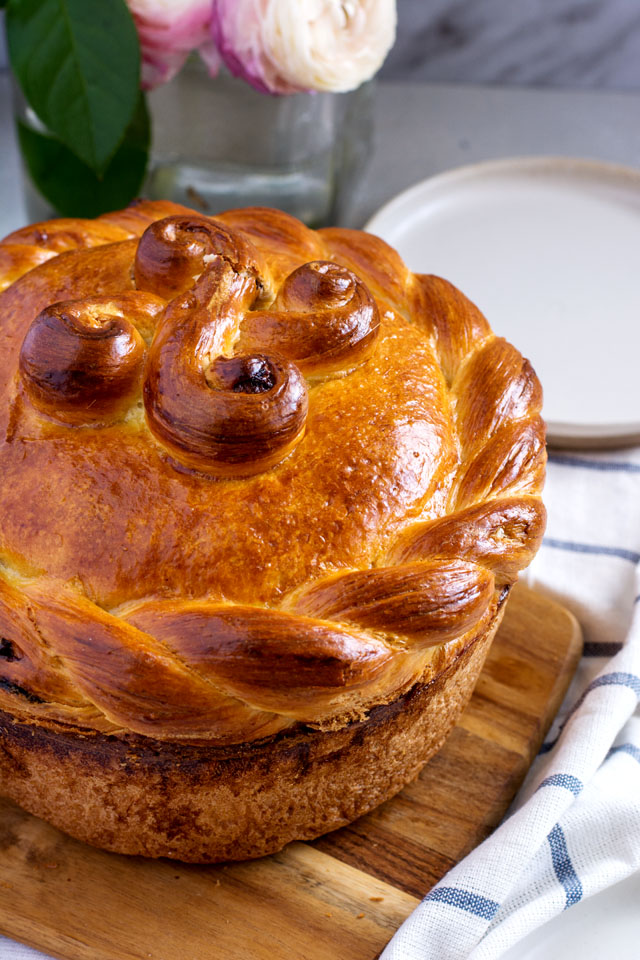 Back home in Winnipeg, and in most of Manitoba, you can find fresh baked Paska at any grocery store at Easter. Here in Saskatchewan, not so much. I may have seen it once or twice in the past, but it's not nearly as prevalent as back home.
So if I want it, I have to make it myself.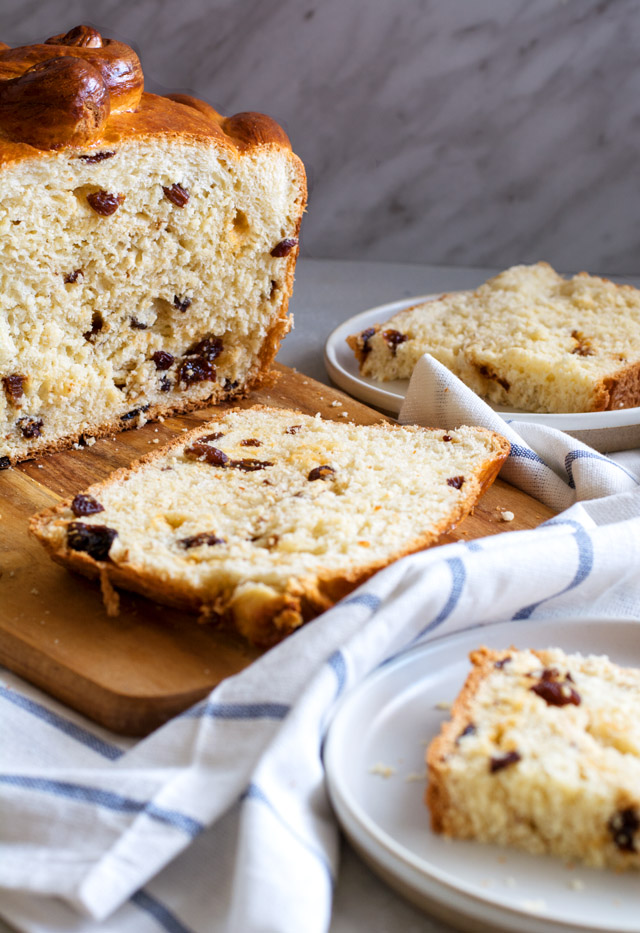 Paska is an Easter bread with Eastern European roots. It's made with a soft dough enriched with eggs, butter and sugar (you know, the good stuff), then formed into a round loaf and topped with ornate braids, twists and swirls. I'm fond of the addition of raisins, but it's completely optional.
The egg wash before baking is crucial if you want to achieve that beautiful, glossy browned crust – don't skip it!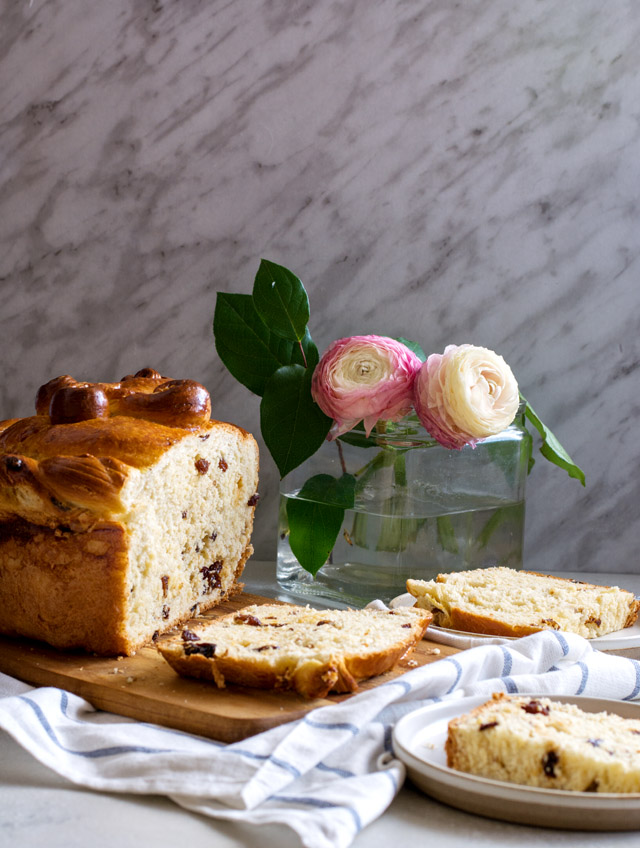 Paska is best when it's fresh out of the oven and still a touch warm. Cut a few awkwardly large slices, slather on some butter, (or in my sweet nephews case, some jam) and indulge in my favourite Easter treat.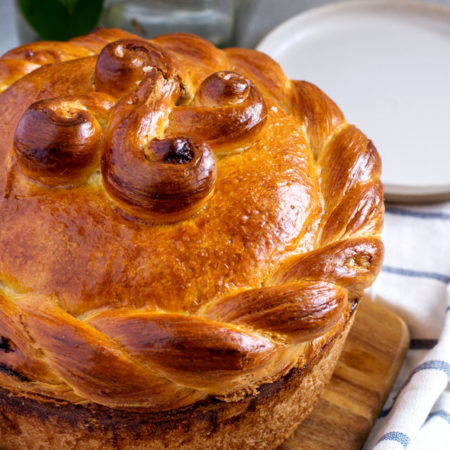 Ingredients
1

cup

whole milk

1

cup

raisins *optional

4

cups

all-purpose flour

1/4

cup

sugar

2 1/4

tsp

instant yeast**

1

tsp

salt

2

eggs

1/4

cup

butter

melted

1 tsp

each

grated orange zest and grated lemon zest

optional

1

egg + splash of water for egg wash
Instructions
In a small saucepan, add the milk and heat over medium heat until scalded (reaches 180 degrees F). Remove from the heat. Add the raisins to the hot milk and set aside.

In a large bowl, mix together flour, sugar, yeast** and salt and whisk to combine.

Add in the milk, raisins, eggs and melted butter. Add orange and lemon zest if using. Mix with a spoon until a rough dough is formed. Dump onto the counter and knead with your hands until a soft, cohesive dough is formed, about 5-8 minutes.

Lightly oil a large bowl. Transfer the dough to the bowl and allow to rise for about 3 hours in a warm location.

After 2 hours, or until the dough has doubled in size, punch it down. Cut off about 250 grams (very small handful) of dough for decorations.

Form the remaining dough into a ball and place into a greased, round baking dish, about 8 inches wide and 4 inches deep.

Form the remaining dough into decorations. I like to make braids, twists, and swirls. Use toothpicks to hold in place.

Allow the dough to rise for about another hour.

Meanwhile, preheat the oven to 350 degrees F.

Whisk together egg and water, and brush on the risen dough.

Bake for 35-40 minutes. If the top gets too brown, cover with foil.

Let cool in the pan. Once it's cool enough to handle, remove from the pan. Cool completely and store in an airtight container for up to a week.
Nutritional calculation was provided by WP Recipe Maker and is an estimation only. For special diets or medical issues please use your preferred calculator
Notes
**I use instant yeast, which means you don't have to proof the yeast in warm water and sugar - you just add it to your flour and move on! If you're going to use dry-active, you will need to proof it first, so you can use the warm milk with some sugar added.
Notes on Baking:  You can also make the Paska in regular, rectangular bread pans, just adjust the baking time, as you will likely need to split the dough into two loaves.