Back in July, we took a quick weekend getaway to Northern California.  We spent some time in San Francisco and then road tripped it up to the beautiful Napa Valley.
The cost of a hotel in Napa was far more than what we were interested in paying, so we decided to go the Airbnb route.  It was far more reasonable, plus we got some great insider tips on what to do and where to go!  The Airbnb we stayed at was in a community called Benicia, close to the interstate, and a short drive to Napa and San Francisco.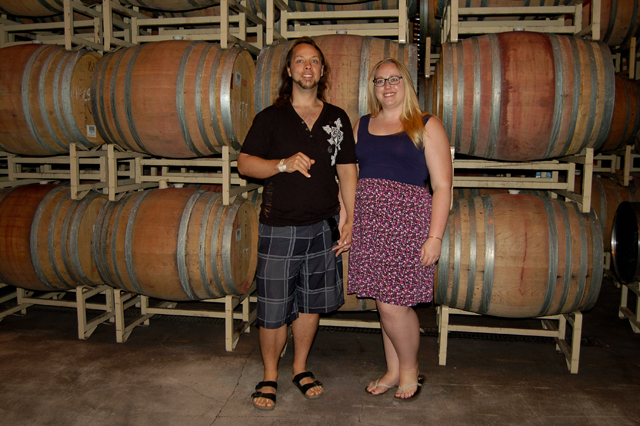 One of the recommendations our hosts provided was to check out the Domaine Chandon Vineyard, which is owned by the French company, Moet Chandon.  They are known for their Sparking Wine, but also offer a nice variety of still reds and whites.  We took a behind-the-scenes tour of the winery and learned about how sparkling wines are crafted and aged.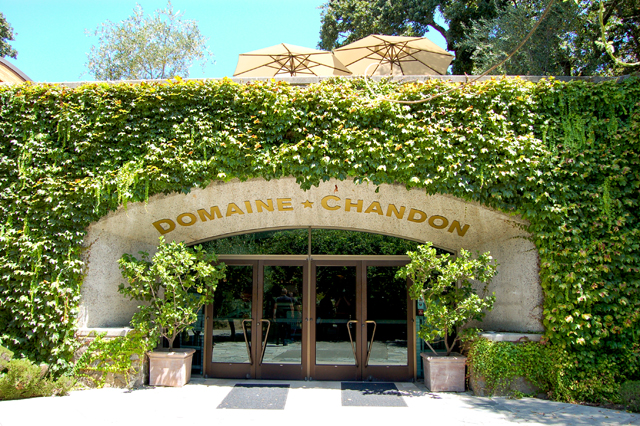 At the end of the tour, we enjoyed a sparkling wine tasting.  The three that we sampled were all Rosé Sparkling Wines.  We purchased a bottle of our favourite and are saving it for a special occasion.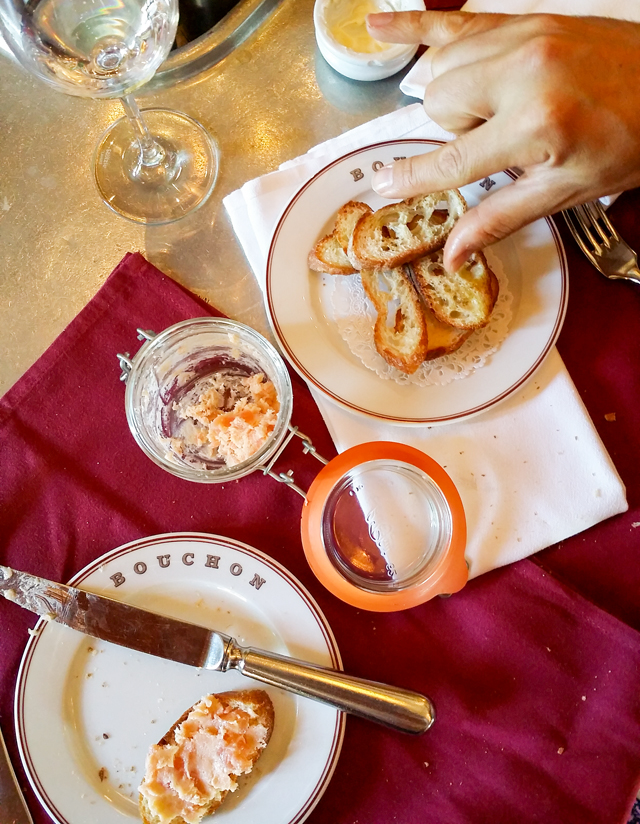 Considering the first thing we ingested that day was three glasses of wine, we figured it was in our best interest to grab some lunch.  We drove up to Yountville and had a late lunch at Bouchon Bistro – a Michelin starred French restaurant.  We were seated at the bar –  the same bar corner that graces the cover of the Bouchon Bistro cookbook.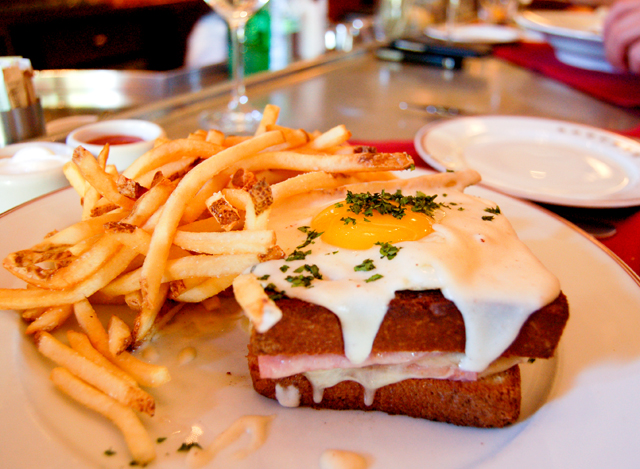 We started with the Salmon Rillettes, which is a buttery spread served on crostini.  It's silky, rich, and so darn smooth.  If given the opportunity, I would simply eat it with a spoon.  We were almost faced with that decision, when, out of nowhere, our waiter turns up with another plate of heaven-sent crispy crostini.  No spoons necessary.
We also shared a Croque Madame – a grilled ham and cheese sandwich on brioche topped off with a perfectly runny egg and Mornay sauce.  Honestly, it was good, but not great.  The french fries on the side were average.  Next time we will order something different.  But we will most definitely start with the rillettes again.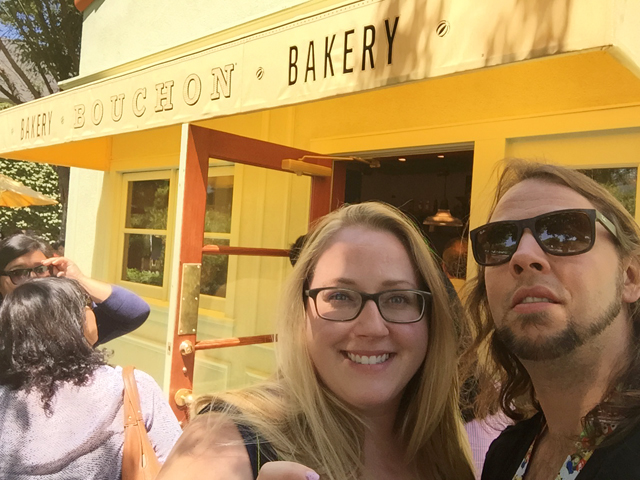 We made sure not to fill up on lunch, because right next door to Bouchon Bistro, is Bouchon Bakery.  Oh, heaven on earth.  We braved the lineup and ordered a variety of pastries, croissants, and cookies.  Our favourites were the Better Nutter and TKO (Thomas Keller Oreo).  I was really hoping they had kouign-amann, but alas, they did not.  I had one at the Bouchon Bakery in Vegas and was totally smitten.  My heart melts for flaky pastry, especially when it involves layers of caramelized sugar.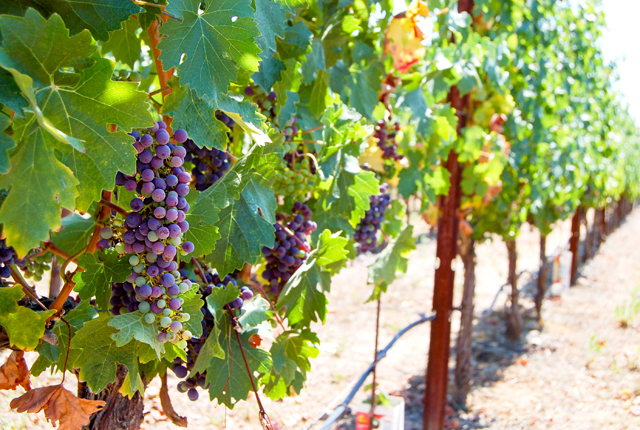 We visited one more vineyard, as it was all we had time for.  We took another recommendation from our host and made our way over to the Black Stallion Winery.  We heard that they have a wonderful Rosé wine – perfect for summer sipping.  I quite enjoyed it and purchased a bottle to bring home.  We were, however, quite unsatisfied with the service we received.  The gal helping us with our tasting was inexperienced and unorganized. She kept dumping our wine before we were finished, or she would pour a new wine into an old glass, which in most cases, still had a touch of wine in the bottom.   We got out of there as quickly as possible.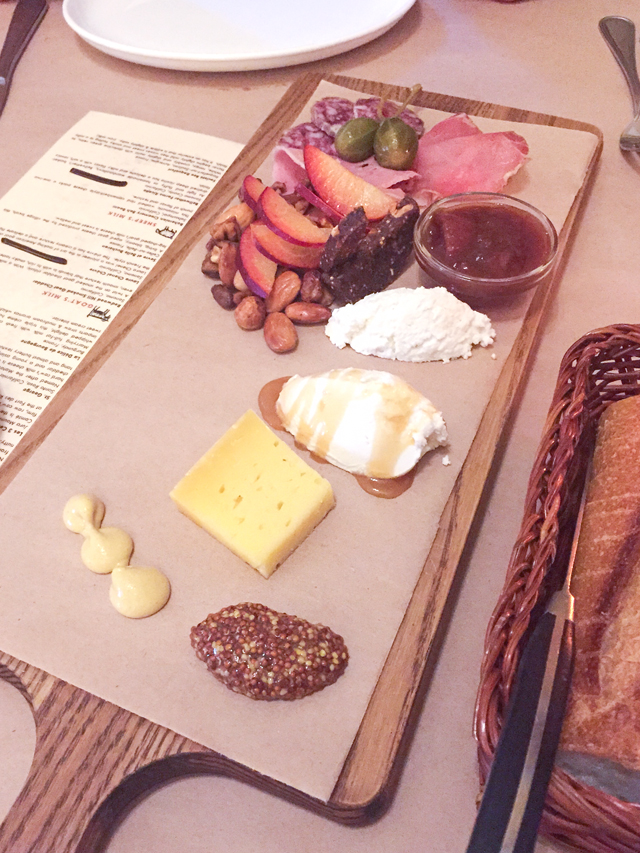 After the unpleasant experience at The Black Stallion Winery, we decided to drive up to Sonoma to see what it had to offer.  It was a quaint town, with adorable shops lining all the streets.  We took a stroll, popping into a few shops that caught our attention.  We found that they had plenty of artisan shops, selling local cheese, seasonings and the like.  It's safe to say, I was in foodie-heaven.
After a long day in the hot sun, we were ready for our last meal of the trip.  Sonoma has lots to offer and our decision was quite difficult.  We (meaning I) chose The Girl and the Fig.  The decision was based mostly because of the selection of local cheeses they offer, and because you can curate your own cheese board.
So naturally, we started our final feast with cheese.  I selected three local cheeses for our board.  St George, a semi-hard, raw cow's-milk cheese from Santa Rosa California,  Laura Chenel Chèvre, a soft, french-style goat cheese from Sonoma, and Bellwether Farms Ricotta, a fluffy Sheep's-milk cheese from Sonoma County.  As I've said before, I do not discriminate against cheese, and loved them all, especially the tangy chèvre.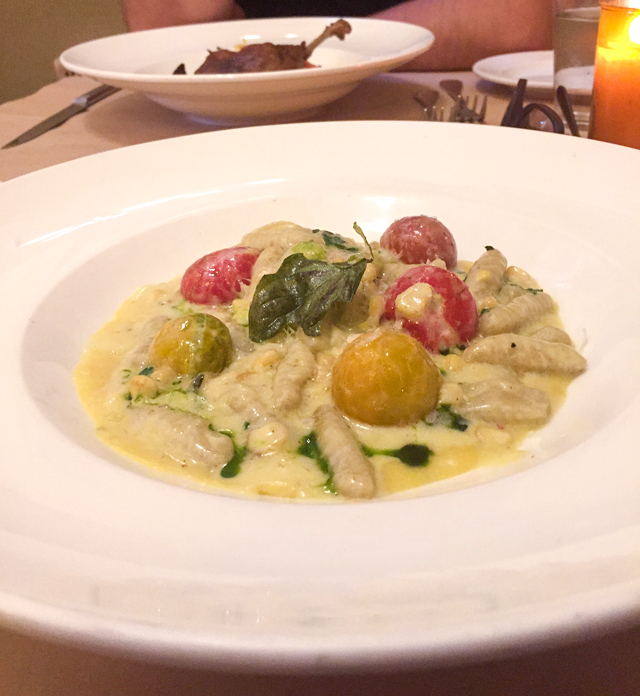 For the main course I chose a season pasta dish of a soft gnocchi style pasta, served with a sweet corn sauce and roasted tomatoes.  The pasta was buttery-smooth, and the sauce was sweet and fresh.  I loved this dish so much, I have re-created it for my Artisan Pasta class at Schoolhaus.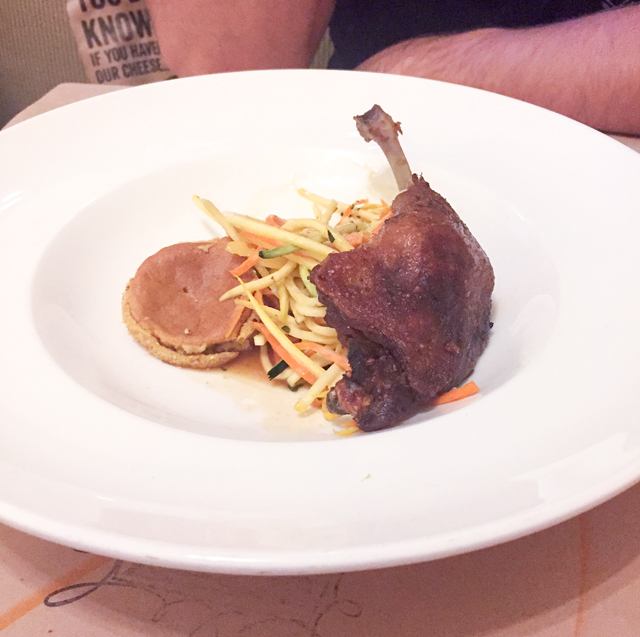 Scott went for the Duck Confit, which was alright, but hardly filling.  It ended up being underwhelming.  We still preferred the duck at The Slanted Door in SF over this one.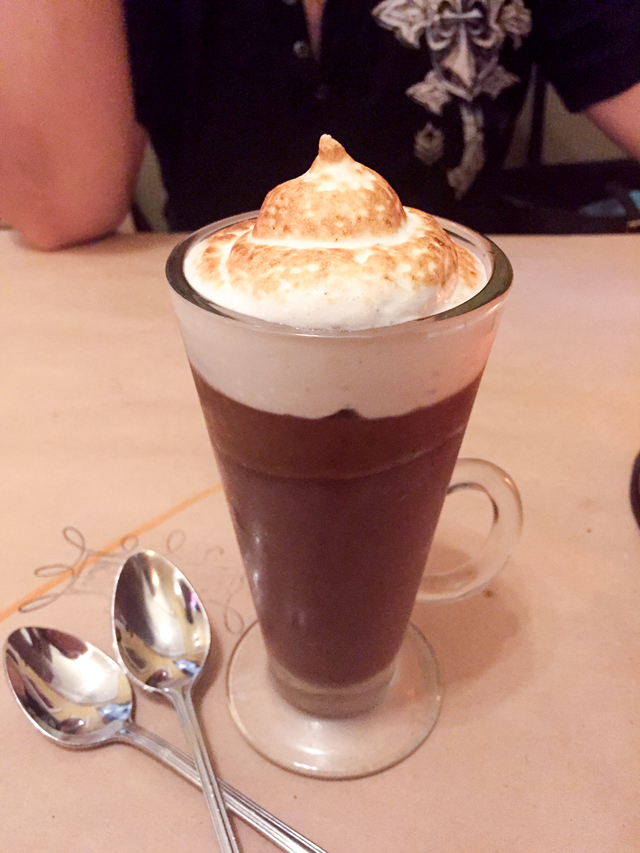 The waitress talked us into dessert.  I believe we ordered the Chocolate and Caramel Trifle.  It has got to be one of the richest desserts I have ever had.  The chocolate mousse was thick and luscious and we definitely felt like we were over-indulging.  I kind of wish I had a glass of milk on the side.  But it was a spectacular way to end our last meal in Napa.
We left Napa with full bellies and happy hearts.  When we make our way back to Northern California, I think I would skip San Francisco altogether, and just spend my time hopping from vineyard to vineyard in Napa.  I have a bucket-list goal to eat at all of chef Thomas Keller's restaurants.  So far, I've eaten at Bouchon Bistro twice, and Bouchon Bakery twice.  Mark my words, some day, I will indulge at Ad Hoc, The French Laundry and Per Se.