So, this post is way overdue. Like, WAY overdue. We took a quick weekend trip to San Francisco at the end of July. July, people! Better late than never I suppose.
Our flight landed in the evening, so once we settled into our hotel, we made our way over to the Embarcadero. Parking wasn't nearly as hard as we expected, however keep in mind, it's not cheap! Plus, it's fricken cold on the Bay, day or night! Dress appropriately. We learned that lesson about 8 years ago on our first trip to San Francisco. We attending a concert right on the wharf, and dang, we were freezing – and it was August!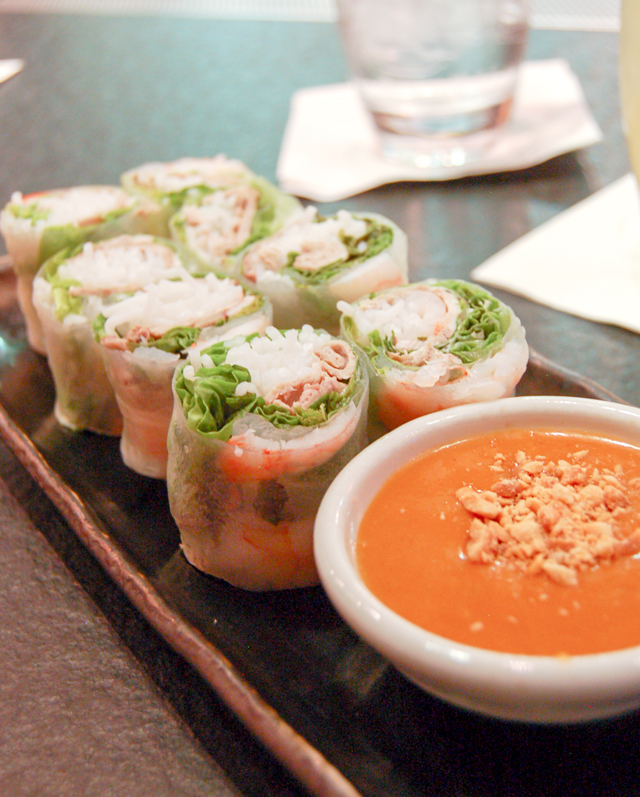 There were a few things we knew we wanted to eat while in town; something from the famous SF bakeries, and some Vietnamese food. The Bay area, particularly San Jose, has the largest Vietnamese population in the U.S., so good chance we would run into some hella delicious food.
We poked around the Ferry Building Marketplace and by the grace of God, managed to get a seat at the bar at the Slanted Door, which takes a modern spin on Vietnamese cuisine. It was a zoo inside; hardly anywhere to walk or stand. We shared a variety of things off the menu. We started with spring rolls, which to us, were nothing special. Reminded us of the fresh rolls you can get pretty much anywhere.
The second dish we feasted on were rice dumplings filled with gulf shrimp and scallions. The outer shell of the dumpling was crispy, and the shrimp filling was light and slightly chewy. They were served with a spicy soy sauce and by far, our favourite part of the meal.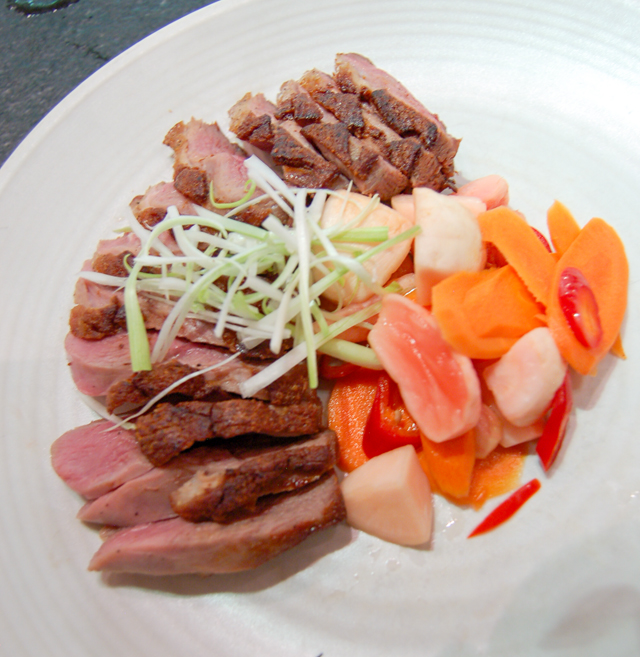 We fell in love with papaya salad at Lotus of Siam in Las Vegas, so we figured we would try the Green Papaya Salad from The Slanted Door, but unfortunately, it fell flat. Completely flavourless compared to the salad we enjoyed in Vegas. So disappointing.
The last part of our meal was Tea Smoked Duck with pickled vegetables. We loved this dish! The skin was crispy, and the meat was plump and succulent and felt like it was dissolving in my mouth, just as a sugar cube does in hot water. Unreal! The vegetables were a tad on the bitter side, and were not our favourite.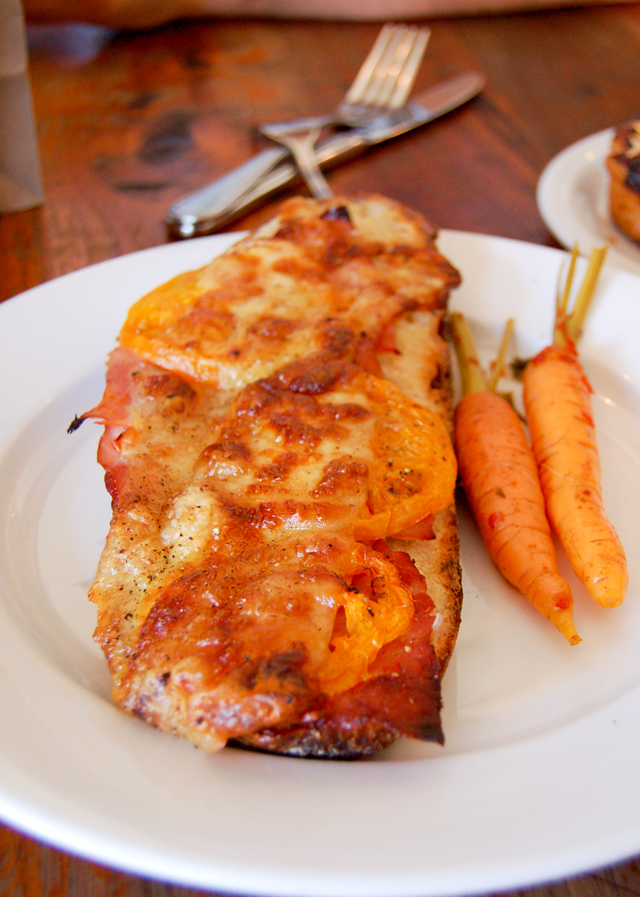 The next morning we slept in a bit and then hit up Tartine Bakery. The lineup was out the door and down the street, but guess what, we waited. And it was SO worth it.
We ordered a Croque Monsieur with heirloom tomatoes, and a few random dainties (Frangipane Tart and a Morning Bun were in the mix) and iced coffees. Everything was exceptional, and truth be told, it was so long ago, I can't even remember everything we ordered. Blogger faux pas, I know. We totally lucked out and found a seat to enjoy our brunch. This is where we met the U.S. Marine who gave us his recommendations for our New Orleans trip.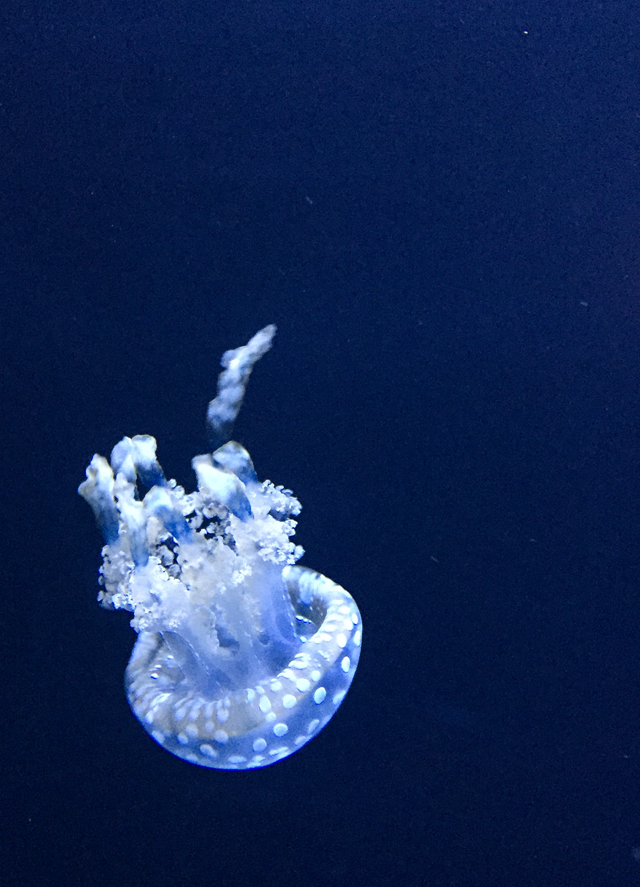 Scott considers himself an "Aquarium Enthusiast" so we just had to stop in at the Aquarium of the Bay. It's a small aquarium, but we enjoyed it! I would suggest avoiding Fishermans Wharf if at all possible, with the exception of going to the Aquarium! Shoulder to shoulder tourists, and lord were they pushy. I do NOT have the patience for rude, pushy people! Get me the hell outta there!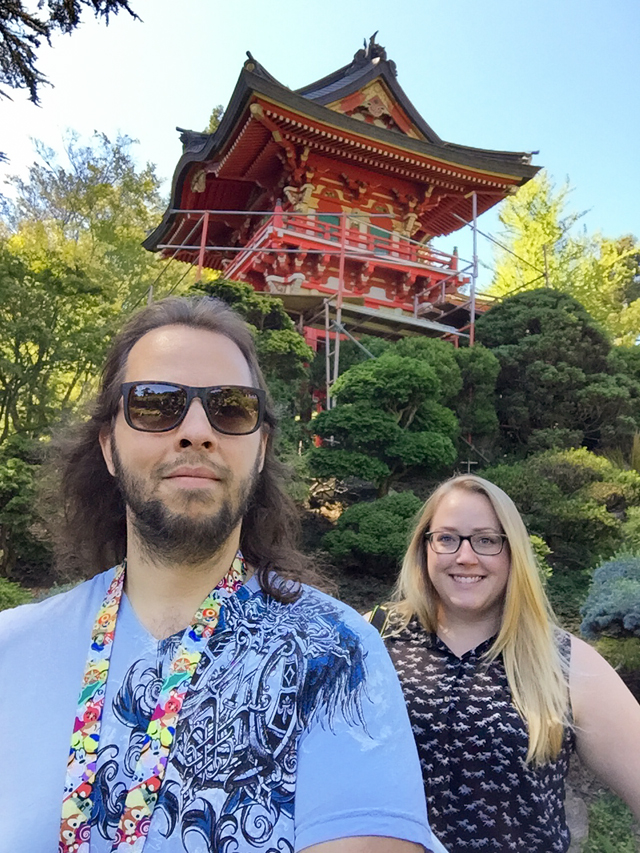 After the aquarium, we decided to check out the Japanese Tea Garden in the Golden Gate Park. As soon as you enter the park, you feel like you're in a completely different realm; it's quiet and feels secluded, despite being smack dab in them middle of a major city. And yes, we own a selfie stick. And no, we are not ashamed.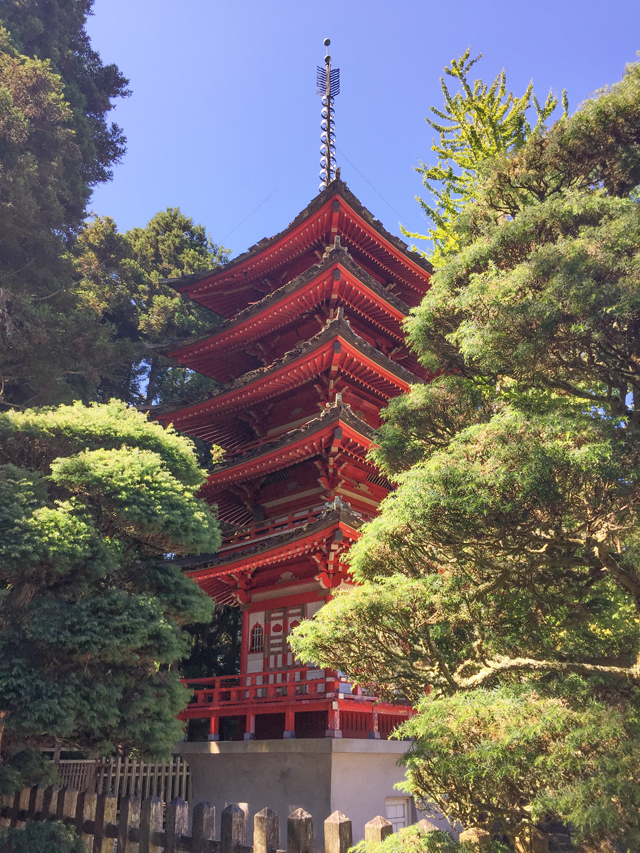 The Tea Garden was incredibly beautiful and calming. We could have spent the entire day wandering around. It boasted perfectly manicured trees, koi ponds, Buddhist sculptures, and a delightful tea house.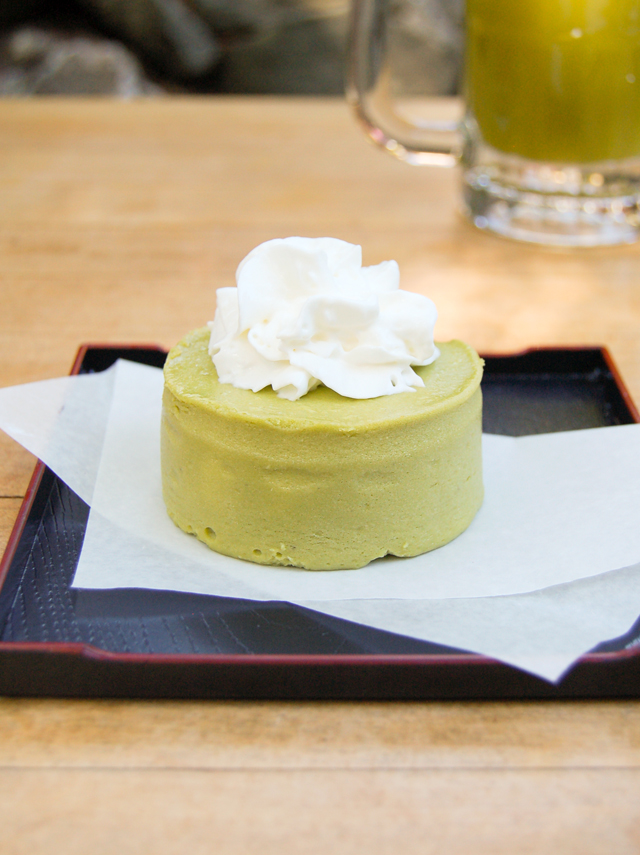 After taking in the gardens, we relaxed with some green tea cheesecake, iced green tea and a variety of other little snacks in the Tea House. It was nice to escape the sun, and rest our little tootsies.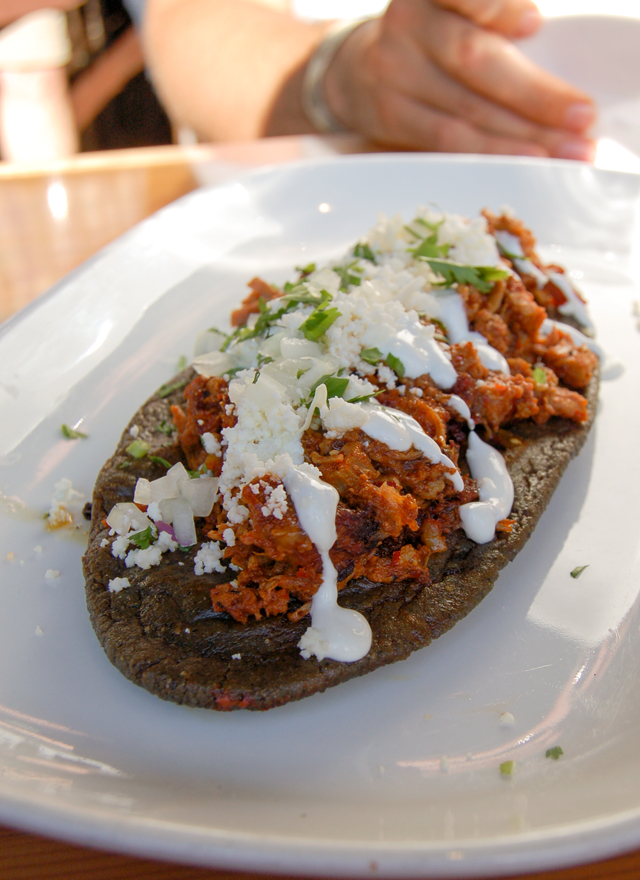 We sure worked up an appetite walking around Golden Gate Park and the Japanese Tea Garden. After much deliberation, mostly on my part, we decided to try a Mexican joint called Nopalito. Parking was a nightmare.
We shared a few dishes and loved everything. First came the Huarache con Suadero y Chorizo, which is a corn tortilla with beans, braised brisket, chorizo and quest fresco. The crunchy tortilla was balanced out by tender brisket topped off with a generous drizzle of crema and queso.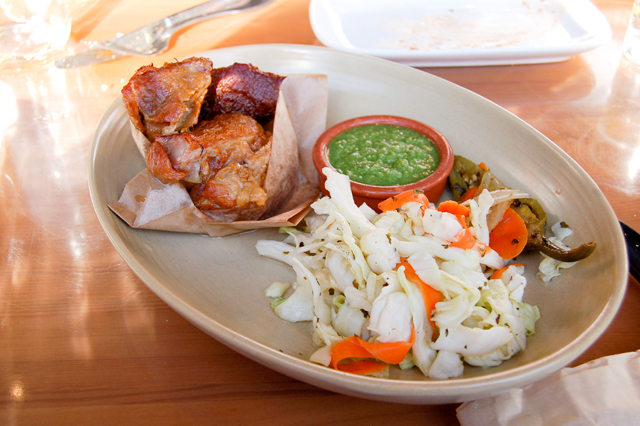 The main course was carnitas, baby! It may not look like much, but looks are deceiving. The pork is braised with milk, cinnamon, and beer. It's served with a fresh cabbage salad and homemade corn tortillas. Those caramelized bits of meat make life worth living! I'll take seconds, please!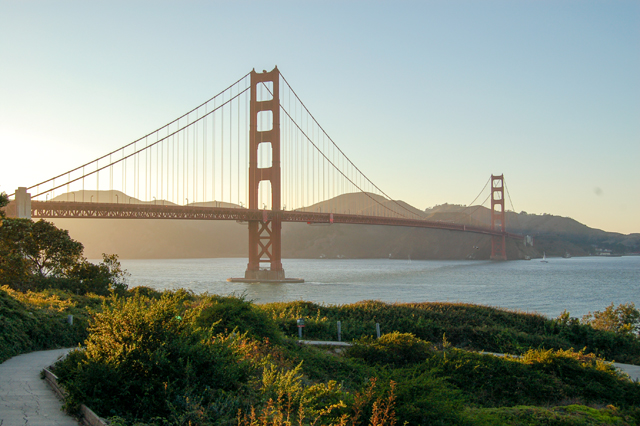 And to end our last night in San Francisco, went to see the Golden Gate Bridge. We took a little hike to work off all the food we ate that day. The views were unbeatable.
All in all, San Francisco was good to us. It was a short stay, but we managed to eat some fantastic food and tour around some of the best sights. Stay tuned to read about the last half of our trip, which was spent in Napa Valley!