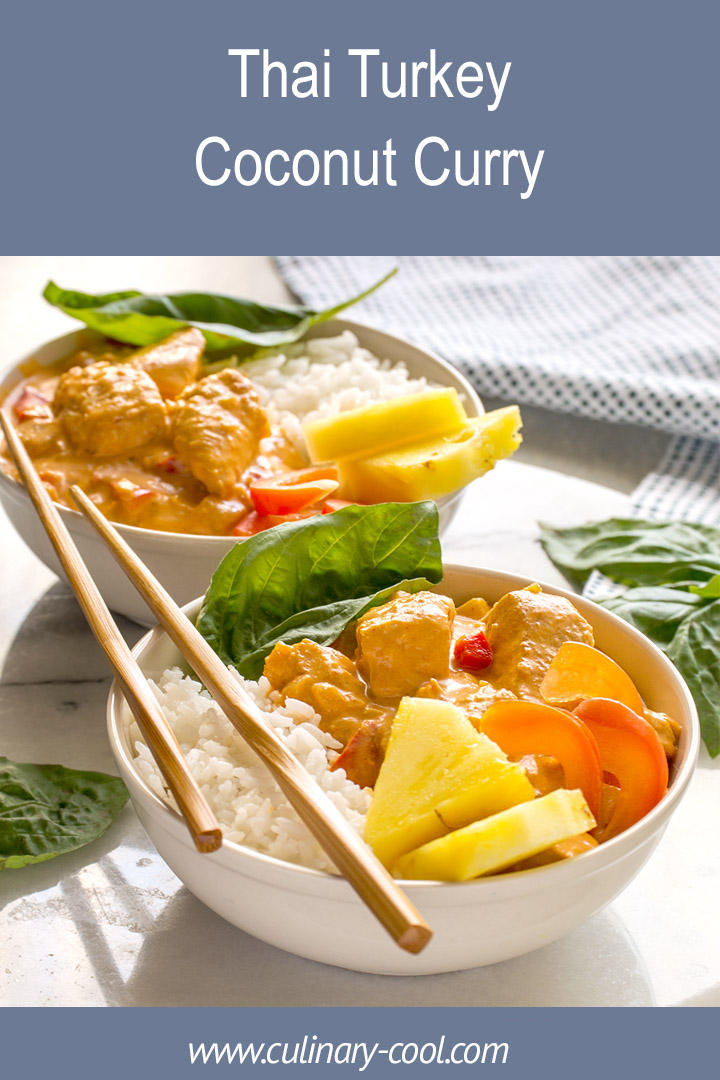 This Thai Turkey Coconut Curry recipe is sponsored by Turkey Farmers of Canada and we're encouraging everyone to #ThinkTurkey. As always, all opinions are my own.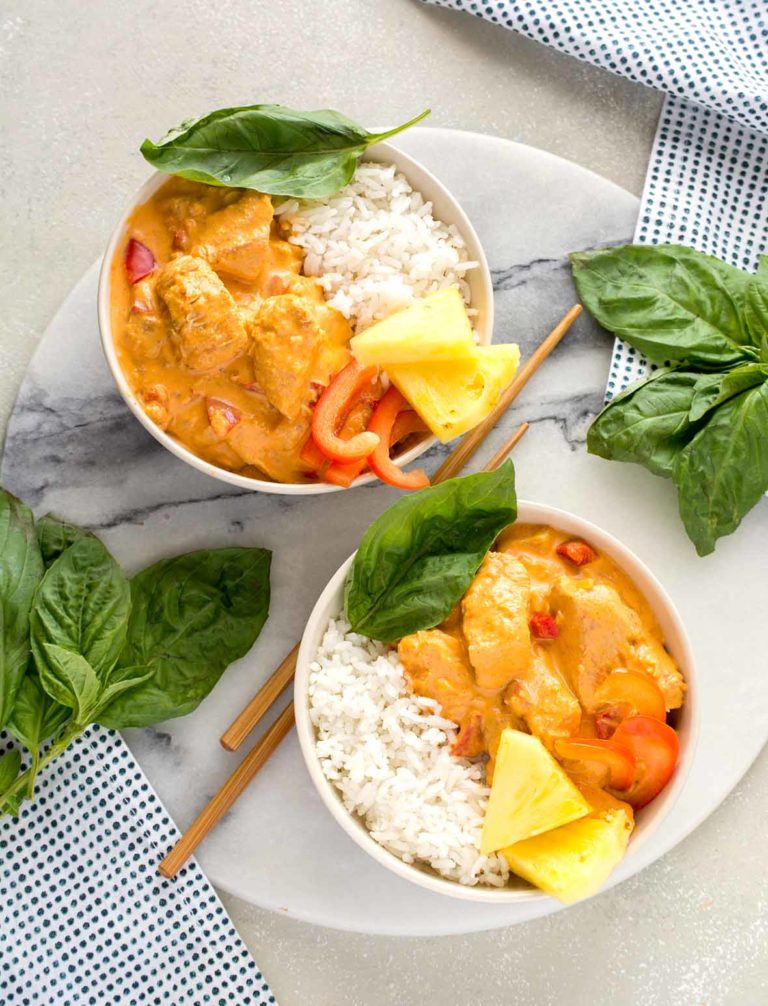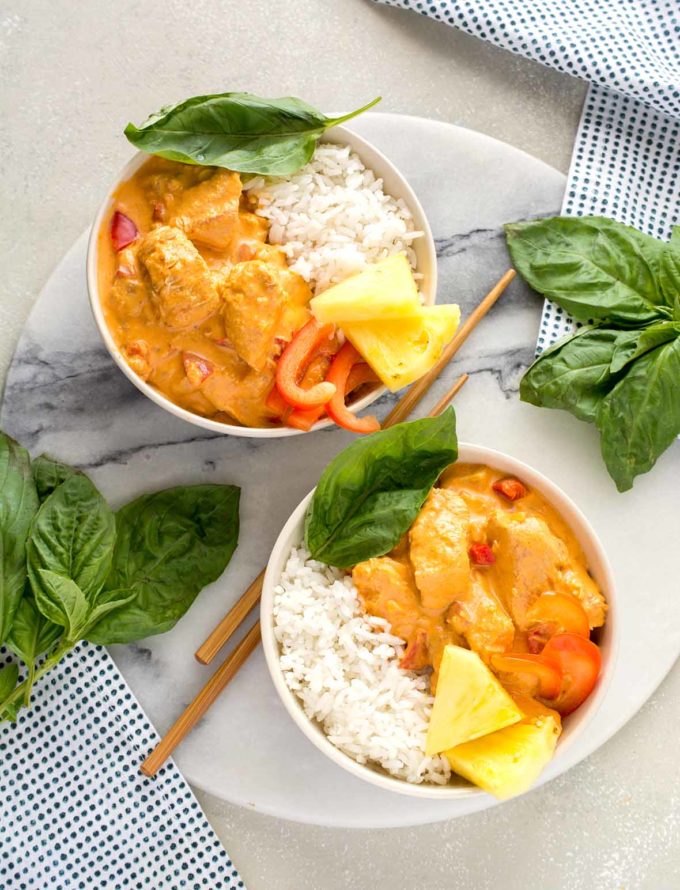 We all crave a little variety in our life. For me, that holds especially true for food.
One of the easiest ways I add variety to our meals, is by switching up the types of proteins we eat. I'm sure we've all had chicken tacos instead of beef, or even a pork stir fry instead of chicken. But how often do you think to reach for turkey?
Turkey is one of those incredibly versatile proteins that can be used as an alternative for just about any other kind of meat, and pairs well with a countless array of flavours and cuisines. We use ground turkey quite often to make tacos or meatloaf and have been known to make a wicked osso buco with turkey breast and thighs.
Let's talk turkey!
Today, I'm cheating on chicken, and using turkey breast to make a quick and easy weeknight Thai coconut curry. Turkey works great in this dish because it showcases all the beautiful, crave-worthy curry flavours, it's easy and convenient to cook with, and most importantly, it's incredibly delicious! Plus, when you cook with turkey, you're also supporting Canadian turkey farmers.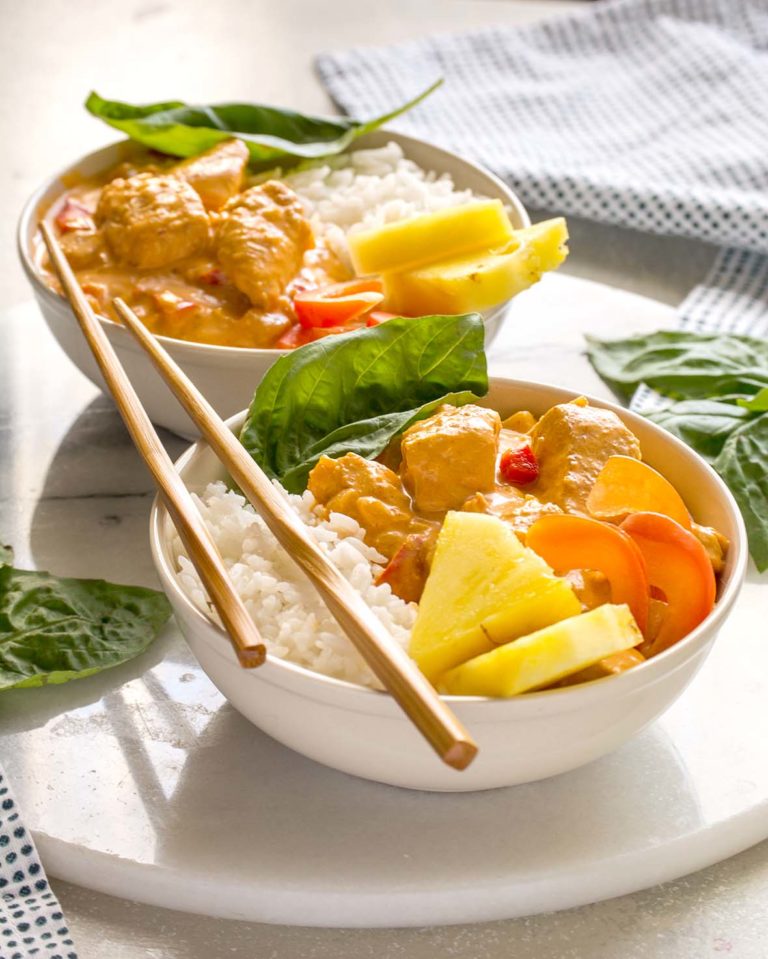 This Thai Turkey Coconut Curry is a perfect weeknight meal. It features bold, fresh flavours, is cooked in one pot, and comes together quickly. What more could you ask for weeknight cooking?! I opted for turkey breast, but thighs would also work wonders, or even use a mix of the two. My local grocery store has a great selection of turkey products all year round, and I've never had an issue finding anything I need.
Store-bought curry paste is your friend for weeknight cooking. Look for a Thai version that features lemongrass and kefir lime leaves on the ingredients list. I also like to pump up the flavour by adding fresh ginger and garlic. Trust me, the extra few minutes of chopping is worth the flavour bomb it provides (especially if you're a garlic fiend like me).
I favour my Thai curries to be served with rice, but not just any rice. Make sure you add a splash of coconut milk, a smashed garlic clove and a knob of ginger into the pot while it cooks. It makes all the difference and creates an incredibly aromatic side dish.
So, tell me friends, what's your beef with turkey? Are you ready to cheat on chicken? I challenge you to switch up your protein choices and give turkey a try.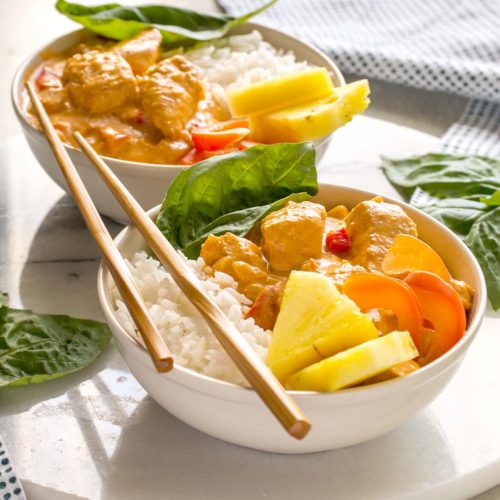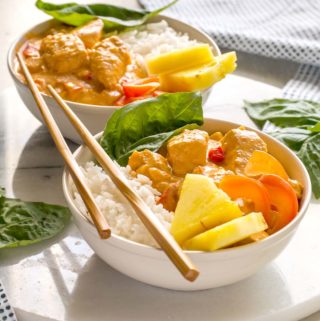 Ingredients
1.5

lbs

turkey breast, cut into bite sized pieces

canola oil

1

small

yellow onion, small dice

1

medium

red bell pepper, chopped

3

cloves

garlic, minced

1

tbsp

minced fresh ginger

2-4

tbsp

red Thai curry paste

2

tbsp

fish sauce

1

tbsp

brown sugar

1

400 ml can

full fat coconut milk

1/2

one

pineapple, peeled, cored and cut into uniform chunks

about 2 1/2 cups

Thai basil, for serving

optional

rice for serving
Instructions
In a large skillet over medium heat, add enough oil to lightly coat the bottom of the pan, and cook the turkey for 8-10 minutes, or until cooked through.  Transfer to a plate.

In the same skillet, add the onion and bell pepper, and cook for 2-3 minutes, or until slightly softened.  Add in the garlic and ginger and cook until fragrant, about 1 minute.

Stir in curry paste, fish sauce and brown sugar and cook for 2-3 minutes

Add in coconut milk and bring to a simmer.

Return the turkey to the skillet, and stir in the pineapple

Simmer over medium heat for 10 minutes, until turkey is heated through and sauce has slightly thickened. 

Serve with rice and sprinkle with Thai basil.
Nutritional calculation was provided by WP Recipe Maker and is an estimation only. For special diets or medical issues please use your preferred calculator