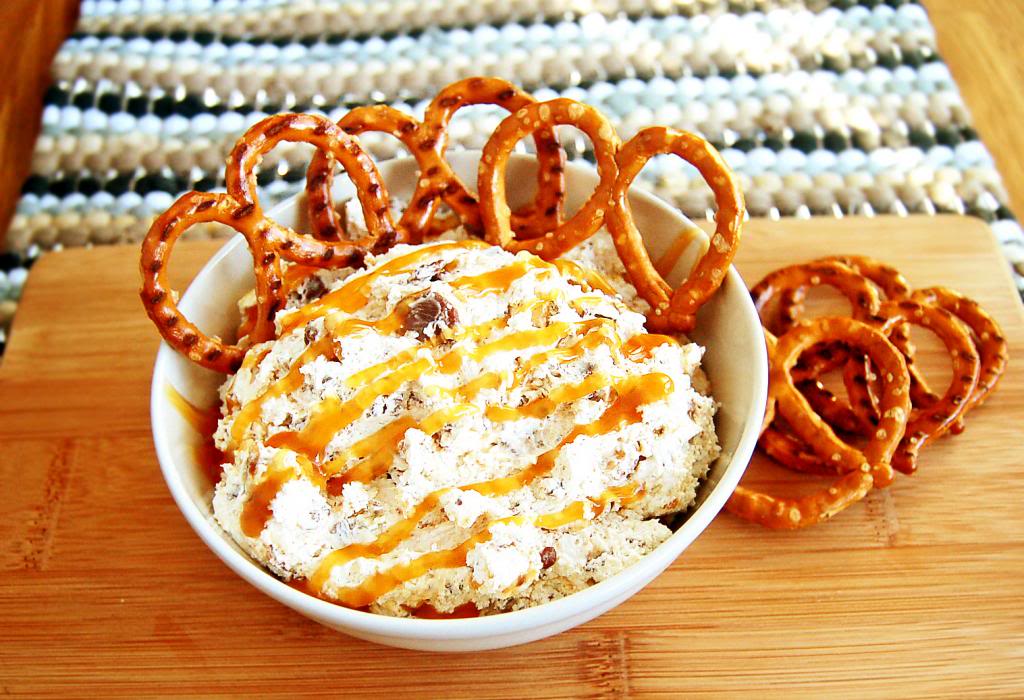 Before this dip came into my life, I didn't think I really liked Snickers. I mean, when I crave a chocolate bar, I usually reach for a Coffee Crisp or maybe Peanut Butter Cups. Never Snickers. I wasn't even going to try the dip simply because of the snickers. It just did not appeal to me. But all my co-workers kept going up for more and were raving about it, so I figured, "hey, might as well give this stuff a try". So I dipped a pretzel into the fluffy dip……and woah…..like, woah!
I was addicted. I knew I had to make this for myself. This past weekend was UFC 154, so it was the perfect excuse to whip up a batch. A quick Google search turned up this recipe. In typical Nicole fashion, I was in a rush when I made this and misread the quantity of cream cheese needed. The original recipe called for 2-8oz bricks of cream cheese, and I just used 1 and it turned out fabulous. I felt like it needed additional caramel, so once I had the ingredients all mixed together in my stand mixer, I transferred a few scoops into a nicer bowl and added a nice drizzle of caramel sauce, then topped that layer with more of the dip and repeated these steps until all the dip had been transferred into my nicer bowl.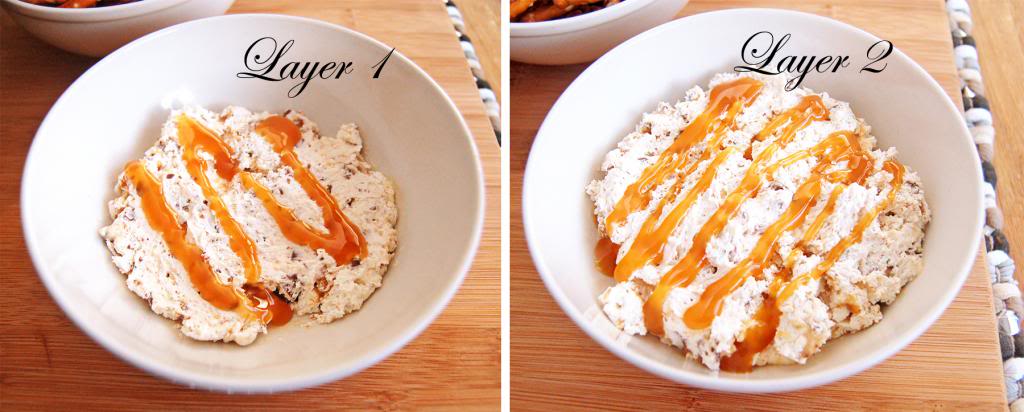 8 oz cream cheese, at room temperature
1 tub (1 L) Cool Whip
1/4 cup brown sugar
6 Snickers bars, chopped
Caramel sauce
Pretzels for serving
In the bowl of a stand mixer, beat cream cheese until smooth; add in Cool Whip and brown sugar and beat until well combined.
Add chopped snickers bars and mix until combined.
Transfer small amount of the dip into a different bowl and drizzle with caramel sauce. Top with more dip and then drizzle with caramel again and repeat until all the dip has been transferred into the other bowl.
Serve with pretzels.