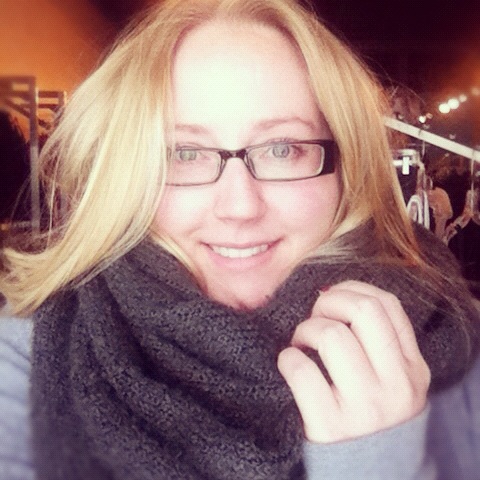 Life has been busy lately! I must apologize for the lack of attention my blog has received. I haven't done much baking or cooking, so enjoy a little peak into my life instead.
I stopped to get gas on Halloween and the lady there was dressed as a pickle. It was AWESOME!
I took a trip with my cousin Amie down to Minneapolis to do some Christmas shopping. We love the Cheesecake Factory and probably could have eaten there every night. The deep fried Mac n' Cheese is the best ever!
I literally bought 6 jars of cookie butter (2 from Trader Joe's and 4 from Walmart). I don't know how I ever lived without this stuff.
We had Caribou Coffee every day. The Turtle Mocha thingy is beyond words. Far better than Starbucks in my opinion.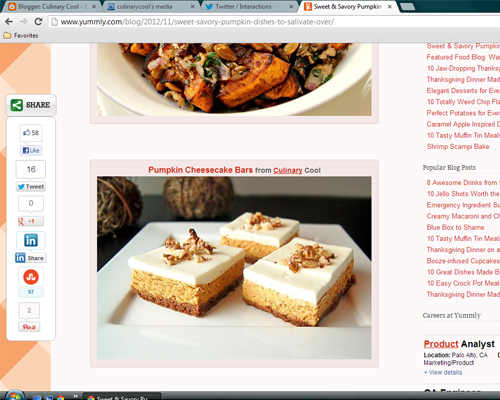 And…..super exciting……my Pumpkin Cheesecake Bars were featured on the Yummly blog!! EEK!! I think it is such an honor that they have chosen my recipe to share with the world!!
Hopefully I can find some time to get back into the cooking and baking groove this weekend. I miss being in my kitchen!!