First of all, I want to express how thrilled I am to be participating in this project! This is an amazing way for us Canadian food bloggers to showcase the magnificent and unique foods, traditions and people that are found in our glorious country. I would like to thank Valerie over at A Canadian Foodie blog for bringing this project to fruition. Our collective voices will surely leave a mark!
When you grow up with certain foods as a staple, you often don't think of its origin. Canadian food has been influenced by generations of immigrants. The prairie provinces are largely influenced by Ukrainian and Polish cultures. If you ask me, perogies and cabbage rolls are as Canadian as they are Ukrainian or Polish. In fact, I haven't been to a wedding, banquet or buffet in Saskatchewan this didn't offer perogies!
Being part Ukrainian and Polish, naturally my first food experience involved perogies, cabbage rolls and Kielbasa, but I have a very vivid memory of another food that really sticks out as my first authentic Canadian food memory.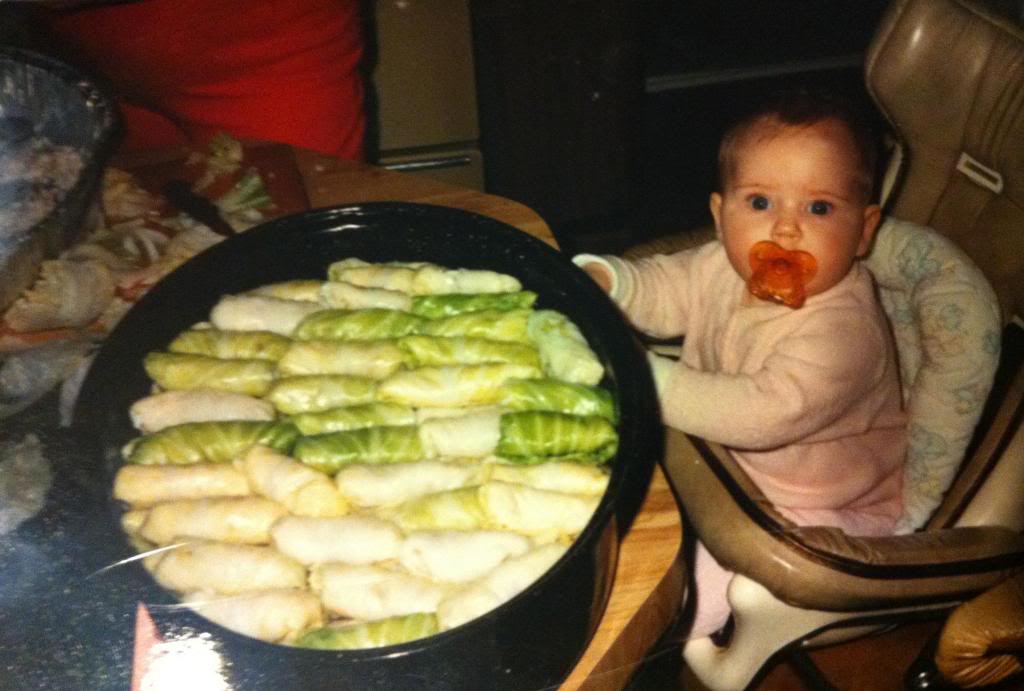 When I was in grade one, we had an Intern with our class for part of the year. The one thing that I remember most about her was that she made Bannock for our class. We all filed into the teacher's lounge (which alone made most of us squeal with excitement) and we were able to watch her make the dough and fry it. Once it was ready, we sat around the gigantic board room table and ate the warm bread with jam. So simple and so delicious! Fried bread with some sweet jam was just an exciting mid day snack coupled with a class trip to the teachers lounge and learning a little about First Nations people and their culture. This experience has always stuck with me. At that very moment, my first Canadian food memory was ingrained in me.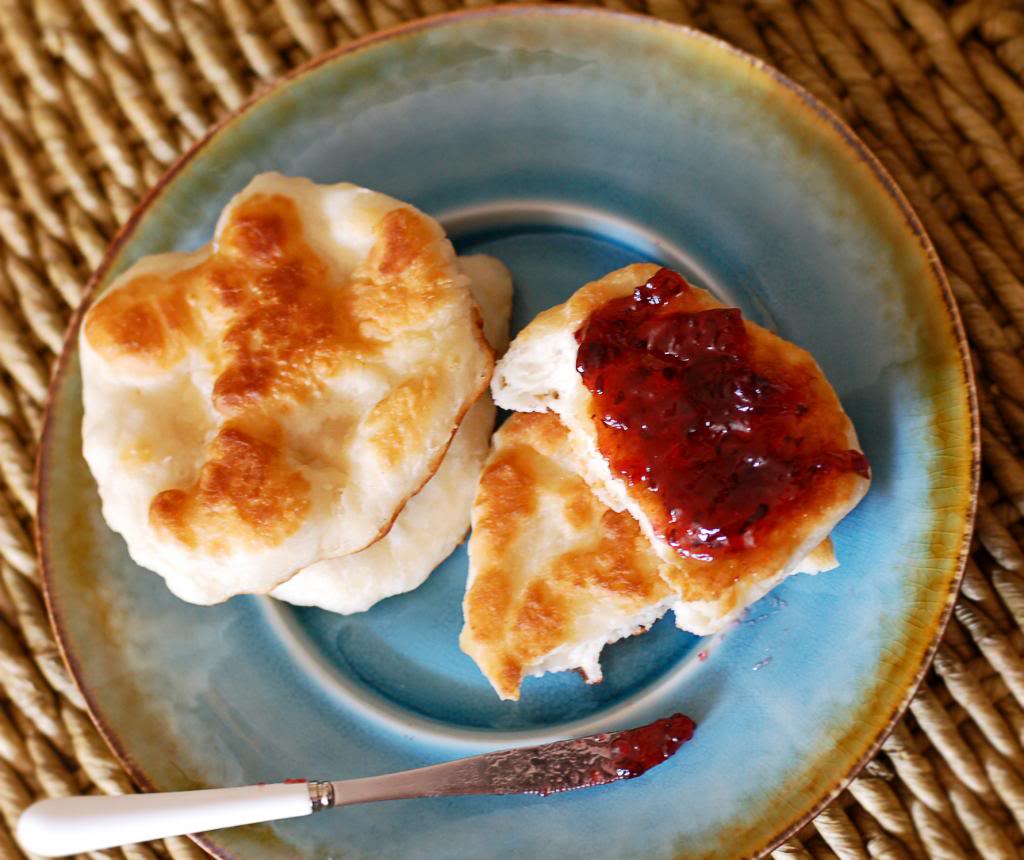 Bannock (also known as fry bread) is a type of flat quick-bread that is a specialty of the First Nations of Canada and has come to be known as a comfort food to many. If I were to describe bannock, I would say it's basically a really dense pancake; however it doesn't taste like a pancake at all. It's density makes it really filling! Beware!! Your eyes are most likely bigger than your stomach!
Bannock is great with a little butter, slathered in some Saskatoon Berry Jam, (another prairie wonder) or just eat it plain. If you feel so inclined, you can wrap the bannock dough around a hotdog and bake it up for a different version of a corn dog. You can bake bannock in the oven, fry it in a skillet with a little oil, deep fry it or put it on the end of a stick and cook it over an open fire. Bannock is incredibly versatile and can be either sweet or savory and is often eaten with stews. I personally prefer bannock fried and slathered in jam. It's incredibly satisfying.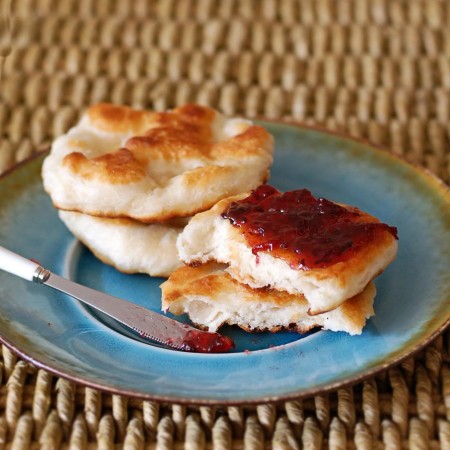 Ingredients
3

cups

of flour

2

tbsp

of baking powder

a pinch of salt

1/4

cup

of melted butter

1 to 1

and 1/2 cups of water
Instructions
Stir dry ingredients in a bowl.

Add melted butter and 1 cup of the water and use a fork to mix all ingredients. Add more water as needed.

Form a ball with the dough (do not over work, kneading about 10 times)
It's up to you how you would like to cook the bannock:
You can roll the dough out until it's about 1 inch thick and bake on a parchment lined sheet for 30 minutes at 350 degrees.

You can also cook it in a heavy bottomed skillet with a little bit of oil. Form a small amount of dough into a thin round pancake shape, and place in the hot skillet. Fry until golden brown, flip and repeat on other side.

You can also deep fry it until golden brown.
Nutritional calculation was provided by WP Recipe Maker and is an estimation only. For special diets or medical issues please use your preferred calculator
This blog entry is part of
The Canadian Food Experience Project
which began June 7, 2013. As we (
participants
) share our collective stories across the vastness of our Canadian landscape, through our regional food experiences, we hope to bring global clarity to our Canadian culinary identity through the cadence of our concerted Canadian voice. I will be writing new entries and posting them on the 7th of each month with a focus on Canadian food, particularly food found in Saskatchewan and the Canadian Prairies. Please join us.
Recipe was provided to me by a good friend who used to be the Cultural Coordinator for the City of Regina.