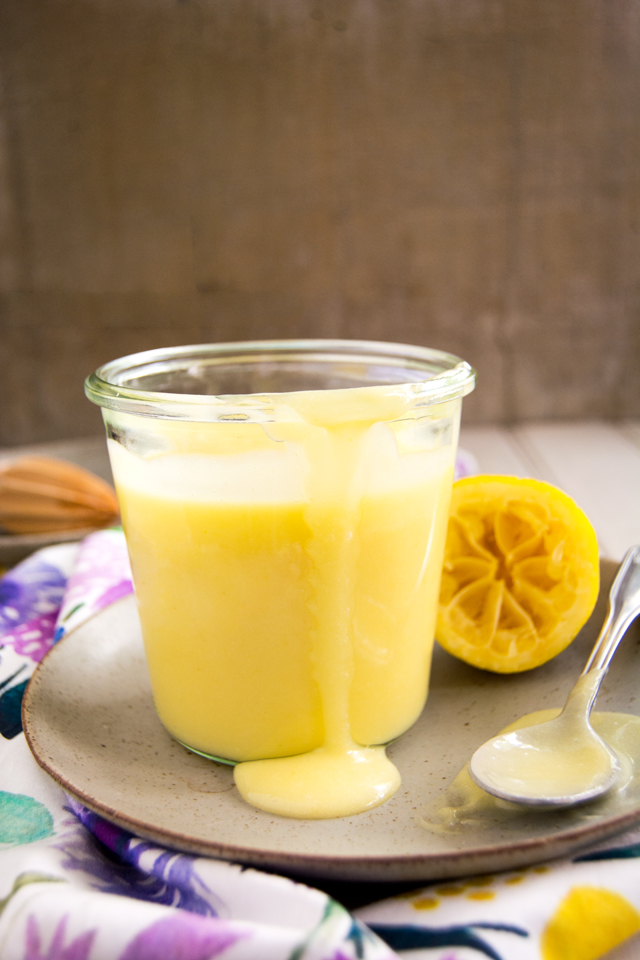 I can remember the very first time I ever tried lemon curd. To be more accurate, it was called lemon spread and it was made by Smuckers. I was visiting a friend one day, and her sister was making toast. Instead of using jam or peanut butter, she was lathering her toast with lemon spread. I remember really enjoying it, but quite frankly, nothing compares to my homemade version.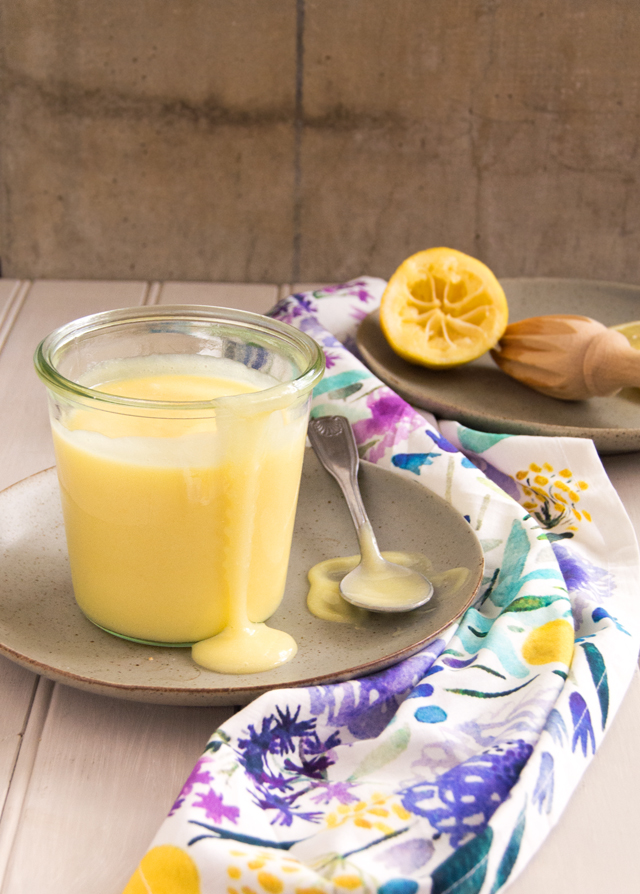 I can't be certain why, but lately I've had a hankering for all things lemon. Not even exaggerating, I've gone through about 8 lemons in the last two weeks. I've been putting them in almost everything. But then I thought, why not keep it basic, and make a big ole batch of lemon curd.
Making homemade lemon curd is actually quite easy, and a basic technique everyone should try. It only takes a few simple ingredients, and the result is a refreshing, smooth, and creamy curd that can be used for a variety of treats. Personally, I could eat the entire works with a spoon, but instead, I used it up in a tart which I will share with you later this week. And while I didn't eat all of the lemon curd with a spoon, I will admit to sneaking a few spoonful's as a late night snack.
Ingredients
3

lemons

1

cup

sugar

1/2

cup

unsalted butter

at room temperature

4

eggs

at room temperature

1/2

cup

lemon juice

1/8

tsp

salt
Instructions
Start by zesting all 3 lemons.

In a food processor, combine the sugar and the lemon zest until the zest is super finely minced amongst the sugar.

Juice all 3 lemons. If they do not yield 1/2 cup of juice, you can add water to make up for it, or if you have more lemons, you can juice them until you have enough.

If you have a doubler-boiler, you will want to use it for the next step. If not, a simple saucepan with a bowl placed on top with work just fine. Fill the bottom pan 1/3 of the way with water and bring to a boil. Reduce heat, but allow the water to continue to simmer.

While the water is coming to a boil , using the top pan of the double-boiler or in a medium bowl, whisk together eggs and sugar until well combined. Whisk in the lemon juice.

Place the pan or bowl over the pot with hot water, and whisk constantly, until the curd has thickened, about 8-10 minutes. You want to take this step slowly, to ensure you don't scramble your eggs.

Once the curd has thickened, remove it from the heat, and stir in your butter, whisking until the butter has completely melted.

Transfer the curd to a bowl, and cover with a piece of plastic wrap directly on the surface of the curd to prevent a film from developing.

Place in the refrigerator until completely chilled.

Use the curd for pie, spread it on toast, or eat it by the spoonful.

Lemon curd will keep well in the refrigerator for up to one week.
Nutritional calculation was provided by WP Recipe Maker and is an estimation only. For special diets or medical issues please use your preferred calculator
Notes
Culinary Cool Original recipe