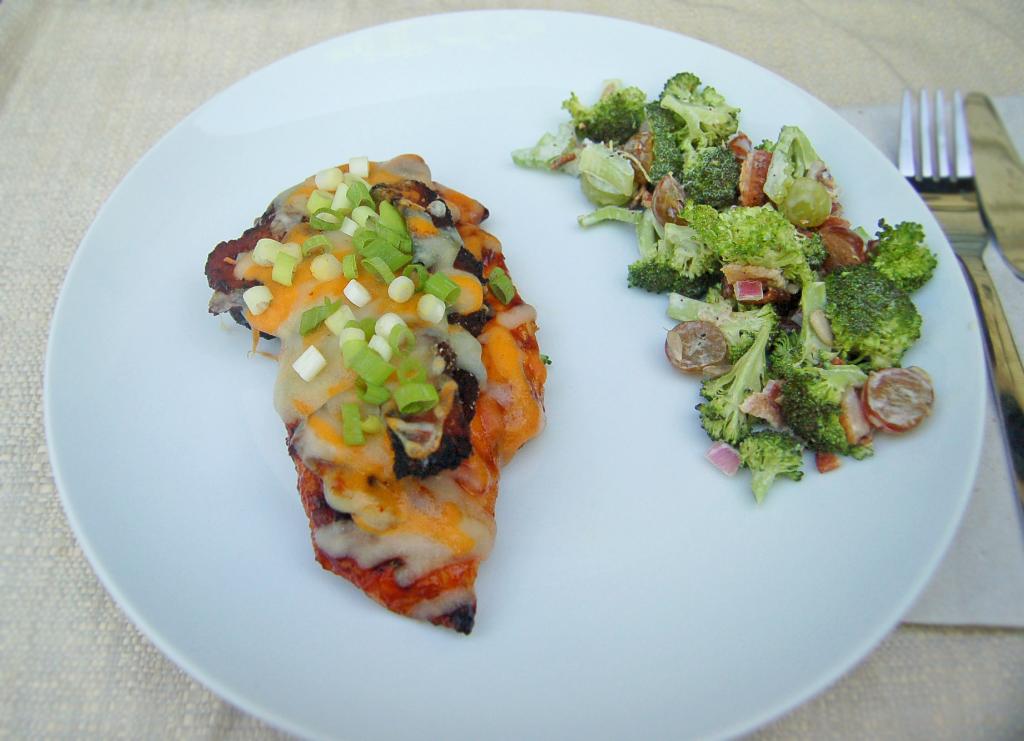 Monterey Chicken with side of broccoli salad
The weather is really staring to feel like summer. I've had about enough of all the rain (although my garden really loves it). With this little break from the rain, it gave us an opportunity to BBQ. We BBQ chicken quite often, but I didn't want to use one of my regular recipes. Instead, I decided to try something different. I came across a recipe on Pinterest for Monterey Chicken, and figured I would give it a try. I mean, the chicken has bacon on it, so it has to be fantastic.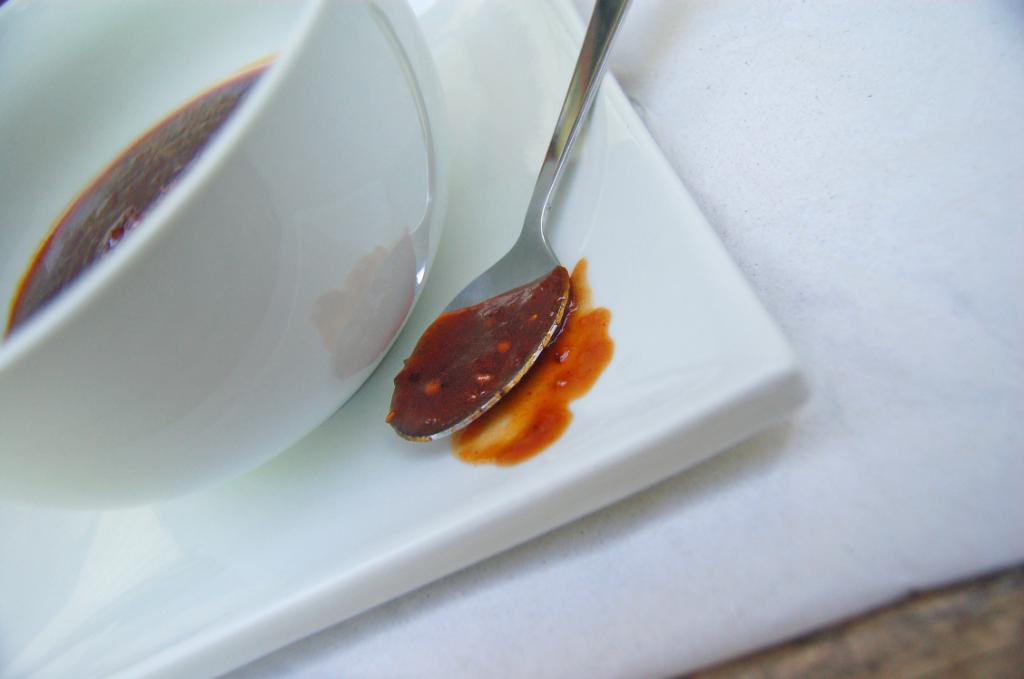 Homemade Barbecue Sauce
I didn't want to use bottled BBQ sauce either, especially since making your own is so easy and it tastes a million times better. The recipe I used took 15 minutes and tasted amazing! It was a great combination of sweet and spicy, and perfect for BBQ Monterey Chicken.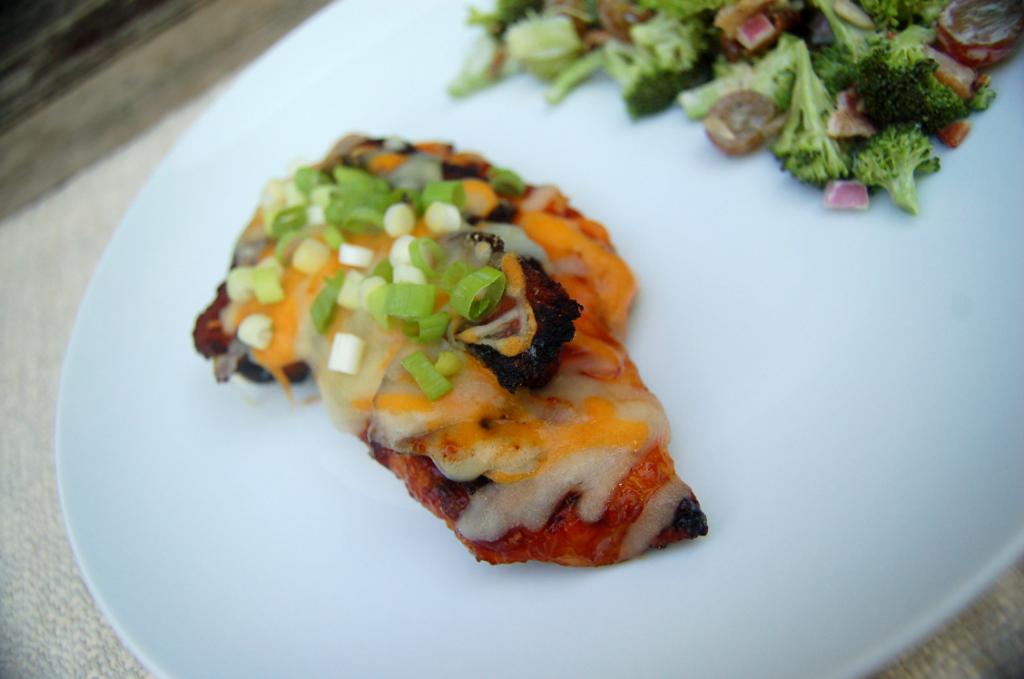 Check out that extra crispy bacon – just how I like it
Needless to say, it was a huge hit. Definitely one to make again and again. And I have plenty of barbecue sauce left over to use again!
1 tbsp unsalted butter
1 garlic clove
1 cup ketchup
1/3 cup brown sugar
1/3 cup Worcestershire sauce
1/4 cup fresh lime juice
1 Chipotle pepper in adobo sauce, minced (I used 2-3 tbsp of Mrs. Dash Chipotle seasoning)
Directions:
Set a medium saucepan over medium heat. Add the butter and cook until melted. Add the garlic and cook just until fragrant, about 30 seconds.
Mix in the ketchup, brown sugar, Worcestershire, lime juice and chipotle. Bring the mixture to a boil, and then reduce the heat to maintain a simmer.
Continue cooking, stirring occasionally, until the sauce has reduced to 1 1/3 cups, about 15 minutes. Season to taste with salt and pepper. Cool, then store in an airtight container in the refrigerator for up to 1 week.
Barbecue Monterey Chicken
2 boneless, skinless chicken breasts
Homemade BBQ sauce for basting
4 strips of bacon
1/2 cup of colby and monterey jack cheeses, shredded
green onion, sliced
Directions:
Preheat grill. While waiting, let the chicken marinade in the BBQ sauce.
Preheat oven to 400°F
Lightly oil the grill, and grill each breast for about 8-10 minutes per side, or until chicken is no longer pink inside, occasionally basting with additional sauce. Remove from heat.
Place bacon in a large, deep skillet over medium heat, and cook until brown. Drain, and place two pieces of bacon on each chicken breast.
Top each breast with 1/4 cup of cheese and place in oven until cheese has melted (I used my toaster oven instead of my regular oven. I'm sure you could just put the chicken back on the grill and close the lid until the cheese melted). Top with green onions and tomatoes.