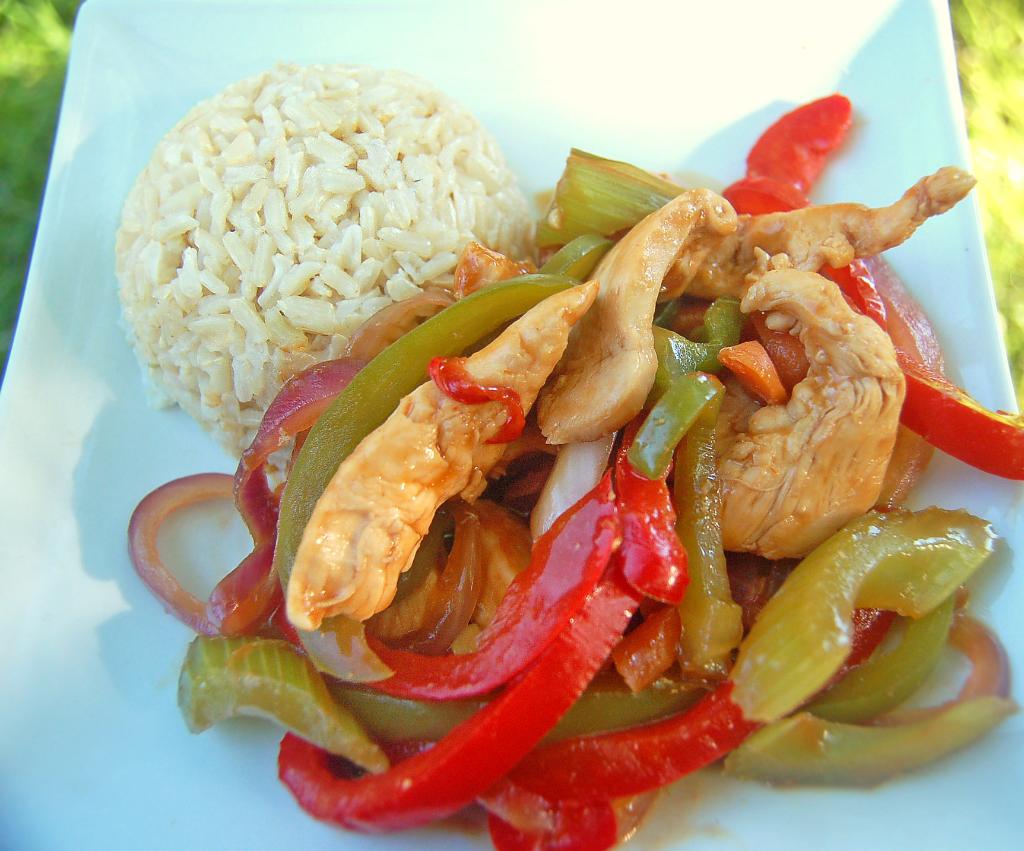 This recipe is kind of like a coming-of-age story for me. I used to be the kind of girl that would buy the bottled Teriyaki stir fry sauce. It was quick and easy, which was perfect for me when I was in University. But I've grown up now (or so I like to think), so it's time for a grown up stir fry recipe. Although, let it be known, that if Edo sold bottles of their Teriyaki sauce, I would buy it by the case load.
And then I found this recipe. No more bottled sauce for this girl! This sauce is delicious and super easy to make. I have it completely memorized, and I usually don't even need to measure it anymore. It's just the right amount of sauciness, where it adds tremendous flavour, but it's not drowning your veggies.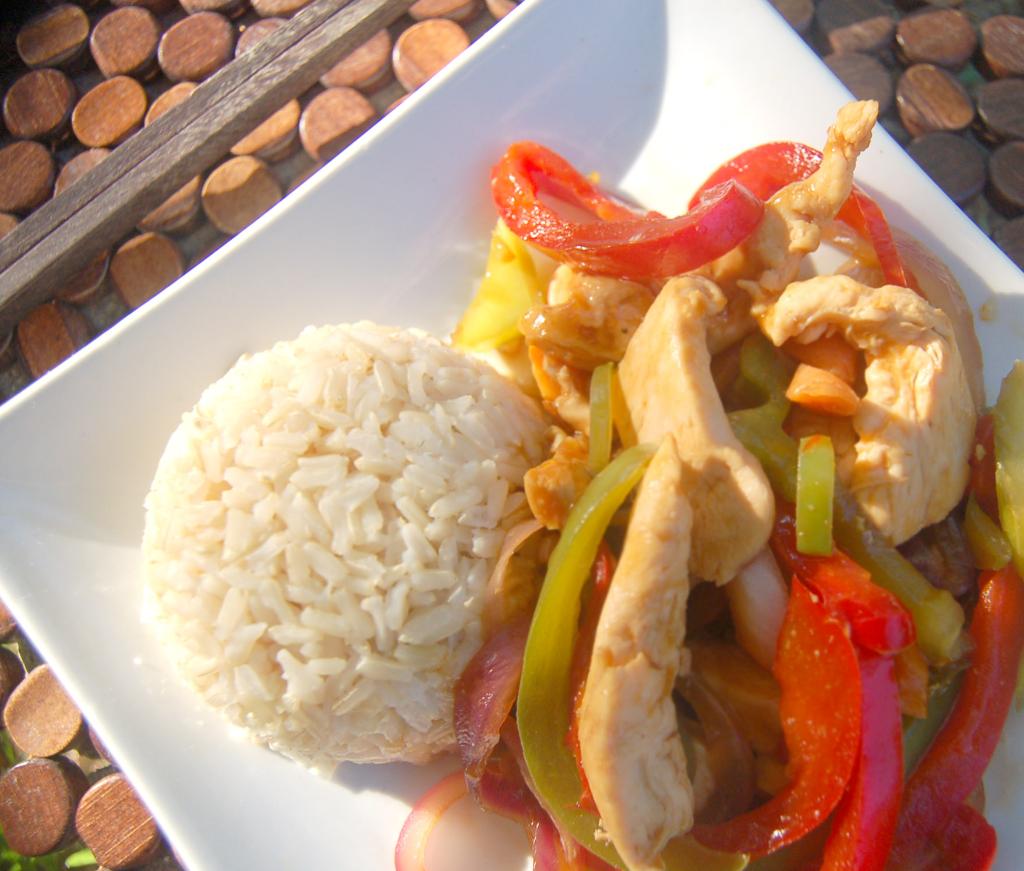 The thing I love about stir fry, is that you can always change up the veggies you use. This time around, I used whatever was in the fridge. But I love to add water chestnuts and snow peas. I usually serve brown rice along with stir fry, but shanghai noodles are always a welcomed change. I usually have leftovers as well, as this recipe is enough for 2 people. So I take it to work, and make a stir fry wrap for lunch. I just heat the stir fry in the microwave, and wrap it in a whole wheat tortilla.
Or
iental Chicken Stir Fry
Sauce
1/4 cup chicken broth
2 tbsp soy sauce
1 tbsp apricot jam
2 tsp ketchup
2 tsp cornstarch
3 cloves garlic
Combine broth, soy sauce, ketchup, jam, garlic and cornstarch in a small bowl and set aside.
1 tbsp Sesame oil
2 skinless, boneless chicken breasts
1 cup sliced green pepper
1 cup sliced red pepper
1/2 snow peas
1/2 water chestnuts
1/2 chopped red onion
**Use whatever vegetables you wish such as carrots, celery, and broccoli**
Heat oil in a skillet or wok over medium heat. Slice chicken into strips and add to skillet. Cook until no longer pink inside and chicken is lightly browned.
Add peppers, peas, chestnuts and onions (or any other vegetable your using). Cook for a few more minutes, then add sauce. Cook and stir until sauce is bubbly and has thickened.
Serve over rice or noodles.