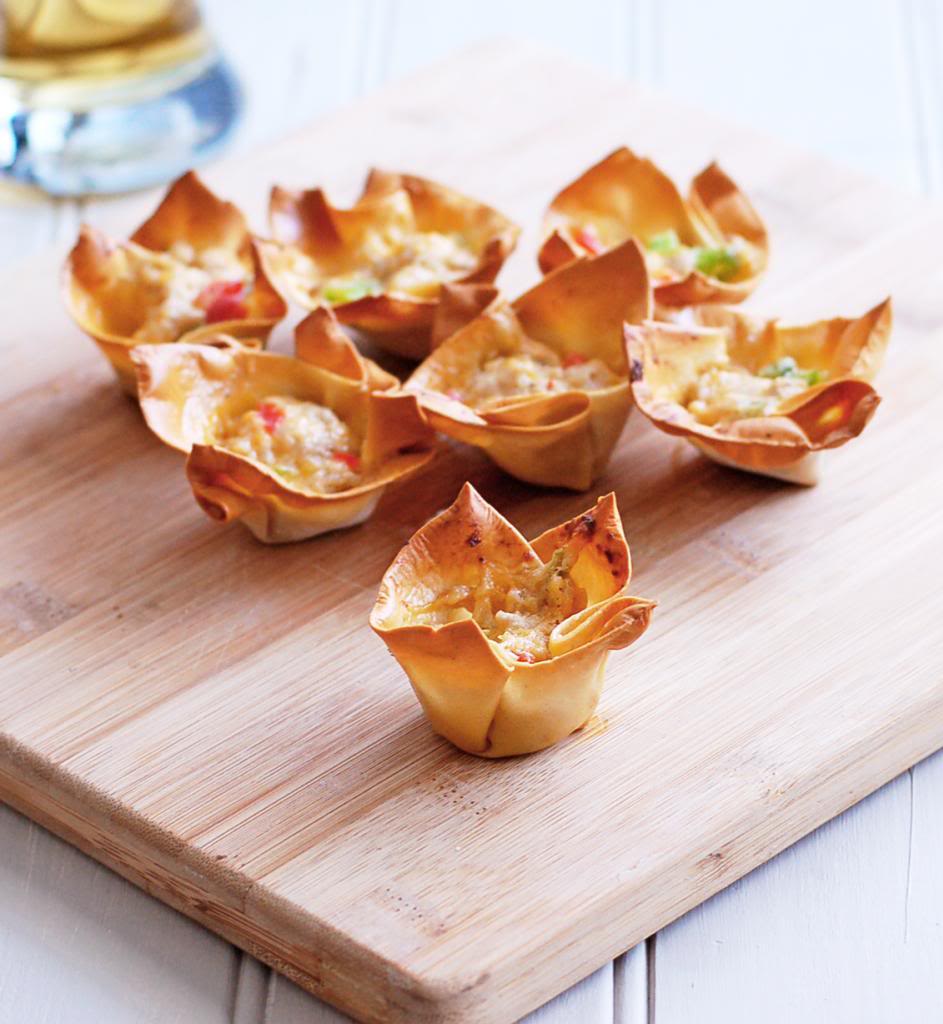 About 10 years ago, a co-working of mine made these for a work potluck and I easily ate 6 or 7 of them and pestered her until she shared her recipe. Now these little cups filled with cheese and sausage are a staple at all potlucks or gatherings that I attend. Most times, my friends request them by name and it's very rare that I have any to bring home. They are a guaranteed crowd-pleaser.
The wrappers are filled with a scrumptious combination of breakfast sausage, ranch dressing, peppers and cheese. The sausage lends most of the flavor, so make sure you get the most flavorful variety you can. If you make these once, your friends and family will be asking you…no…begging you, to make them again and again.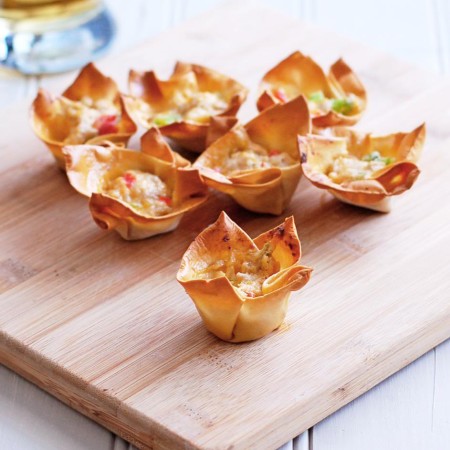 Ingredients
1

pkg wonton wrappers

at room temperature

12

oz

breakfast sausage *I buy the little packs with 14 sausages

1/2

cup

ranch dressing

1/2

cup

green peppers

1/2

cup

red peppers

1

cup

monterey jack cheese

1

cup

cheddar cheese
Instructions
Preheat oven to 200 degrees. Mold wontons into a mini muffin tin. Bake for about 5 minutes, or until the wontons hold a cup shape. Repeat until you have molded about 48 cups. * You can always make more if you need to.

Preheat oven to 350 degrees.

In a medium bowl, remove the sausage from the casing (by lightly squeezing the sausage in the middle, causing the sausage to come out the ends). Add the ranch dressing and mix until well combined.

Add the peppers and cheese and mix to combine. *The filling can be made in advance and stored for up to 2 days in an airtight container in the fridge.

Fill each baked wonton cup with the filling. Bake for 15-20 minutes or until bubbly.

Best served warm.
Nutritional calculation was provided by WP Recipe Maker and is an estimation only. For special diets or medical issues please use your preferred calculator