Noodles, cheese, and bacon. Turos Teszta – the ultimate Hungarian comfort food.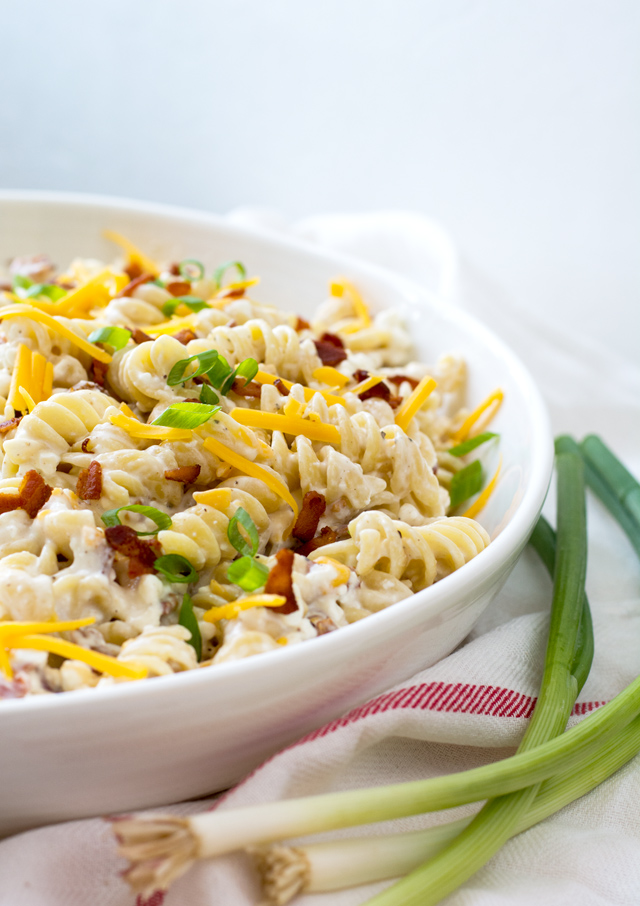 I was first introduced to this cheesy dish in 2012 by my bestie, Edith. We went on a road trip to California with our friend, Thao, and rented an apartment in Santa Monica for a week. We were living the California dream. We went to Disneyland, had a beach day, hiked to the Hollywood sign, and spent most of our money shopping. To cut our food costs – you know, so we could spend hundreds of dollars on clothes – we cooked our own meals as often as possible. Edith made this pasta dish for lunch one day and I will admit, I was skeptical. It ended up being the most memorable meal of the whole trip. The second most memorable food moment involved me using WAY too much chili sauce on my vermicelli bowl in Anaheim.
But I digress…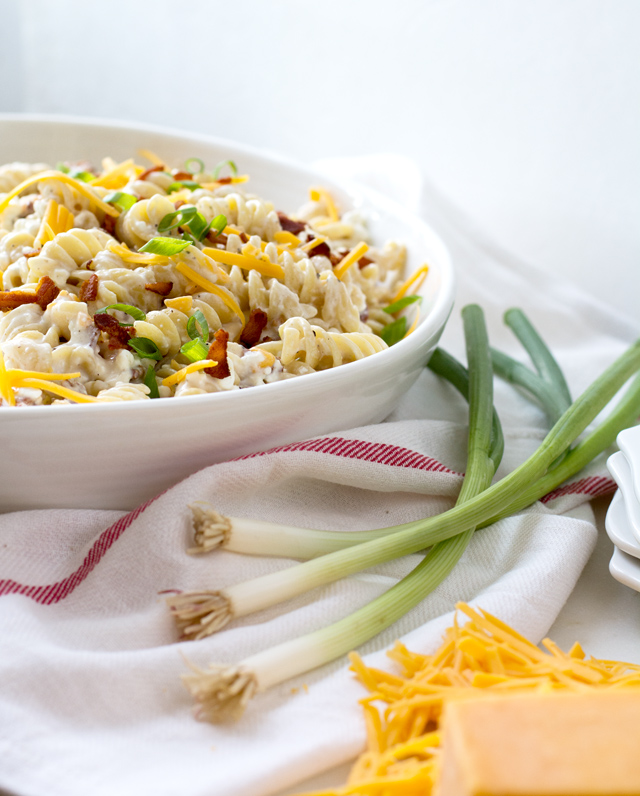 Turos Teszta is the ultimate comfort food. Pasta! Bacon! Cheese! Woah, Momma! Basically, it's everything you've ever wanted in one dish. I pronounce it "tur-oh-z tayz-tuh". I don't speak Hungarian, but I'm almost certain it loosely translates to "the best damn comfort food on the face of the earth".
Everything I know about this dish is second-hand. I've watched Edith make this a few times, and like most great cooks, she doesn't measure – she just eye-balls it. I've taken some creative freedom with measurements and ingredients. The traditional recipe doesn't include green onions, but I love the mild onion flavour they offer, so I throw them in. We are very generous with the cheese. And the bacon. Quite frankly, you can add as much of each as you want. We never measure anything when making Turos Teszta, so use the measurements provided as a guide.
Turos Teszta is very nostalgic for me. It takes me back to our Ikea-furnished apartment in Santa Monica, that often had no power in the bathroom because we blew the breaker. It reminds me of Edith bribing us with food to help with her DIY wedding. I can't help but think of my besties when I eat Turos Teszta. And not to make them jealous or anything, but I often text them a picture of my plate when I make this meal. It's important that they know I'm thinking about them, right?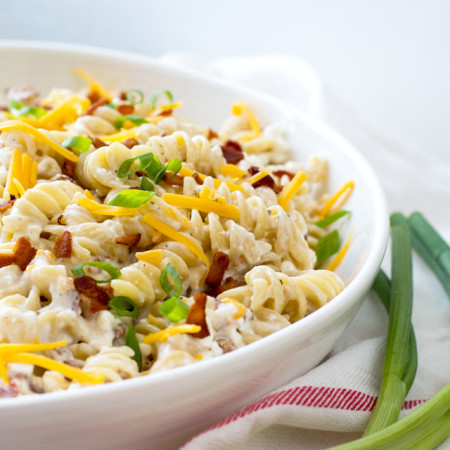 Turos Teszta
A classic Hungarian comfort food full of cheese and bacon. The measurements are completely subjective, so add as much of each ingredient as you want.
Print
Pin
Rate
Ingredients
1

lb

bacon

Rotini or noodle of your choice - the box I used was about 13 oz.

1

cup

sour cream

2

cups

cottage cheese

salt and pepper to taste

cheddar cheese

grated

green onions

thinly sliced
Instructions
Chop the bacon and fry in a medium skillet until crispy. Remove from the pan and retain 1-2 tablespoons of bacon fat.

Cook the pasta noodles according to the directions on the package. Drain and return to the pot. Allow to cool slightly.

Mix in the sour cream, cottage cheese, bacon, and bacon fat, and mix until combined. Add more sour cream or cottage cheese to make as creamy as you want.

Season with salt and pepper to taste.

Top with green onions and cheese and serve. This dish is good both warm and cold.
Nutritional calculation was provided by WP Recipe Maker and is an estimation only. For special diets or medical issues please use your preferred calculator