If you're in need of a new way to jazz up your turkey leftovers, then I have the perfect recipe for you! This Turkey, Broccoli and Wild Rice Casserole is hearty, delicious and made with some of my families favourite ingredients.
This recipe and post is sponsored by Turkey Farmers of Canada and I was compensated for my time. As always, all opinions are my own.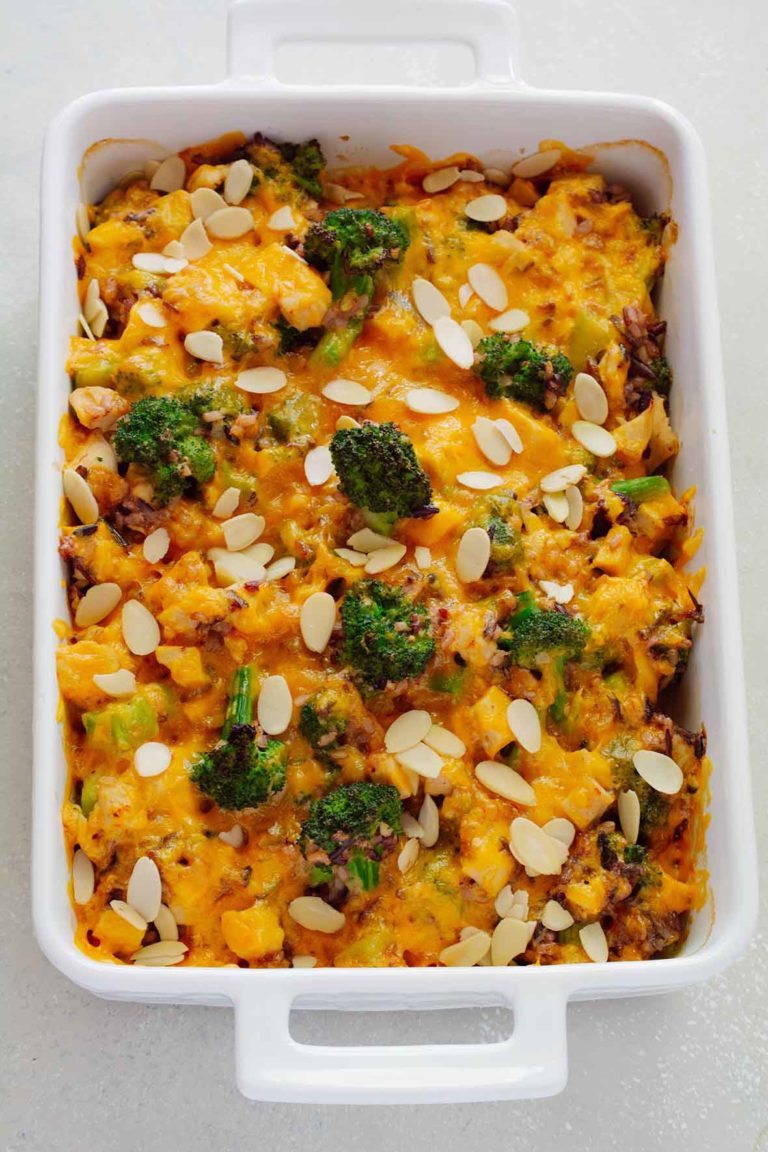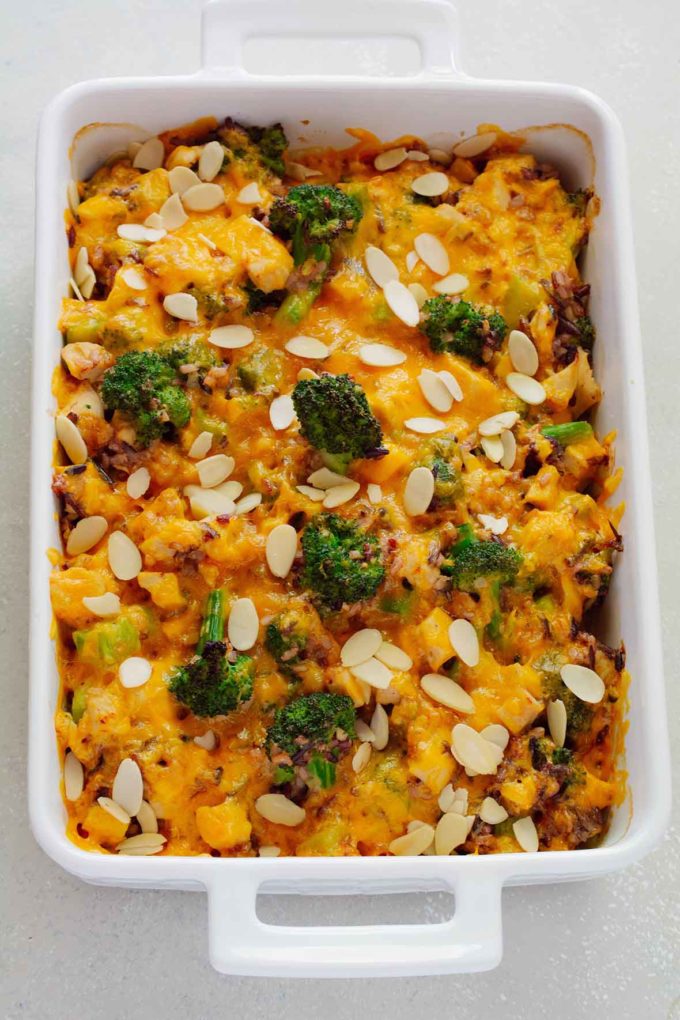 I'm not entirely sure how this happened so quickly, but guys, it's October, Thanksgiving was last weekend, and if you're anything like me, you have a plethora of leftovers. Instead of worrying about how to use up all those turkey leftovers, slip into your favourite stretchy pants, put your feet up, and keep this recipe in your back pocket.
Leftover turkey is a problem I'm willing to have. In fact, I don't see leftover turkey as a problem at all. I see it as Past Nicole looking out for Future Nicole. And Future Nicole always wants turkey leftovers. Repurposing turkey is more rewarding and impressive than the whole roasted bird if you ask me. Don't get me wrong, I'm a huge fan of the tradition turkey during the holidays, but it's the meals you make with leftovers that I'm passionate about. I will never turn down a turkey sandwich (especially on Winnipeg Rye), and I always look forward to making my curried turkey pot pies, but I've been craving something different this year.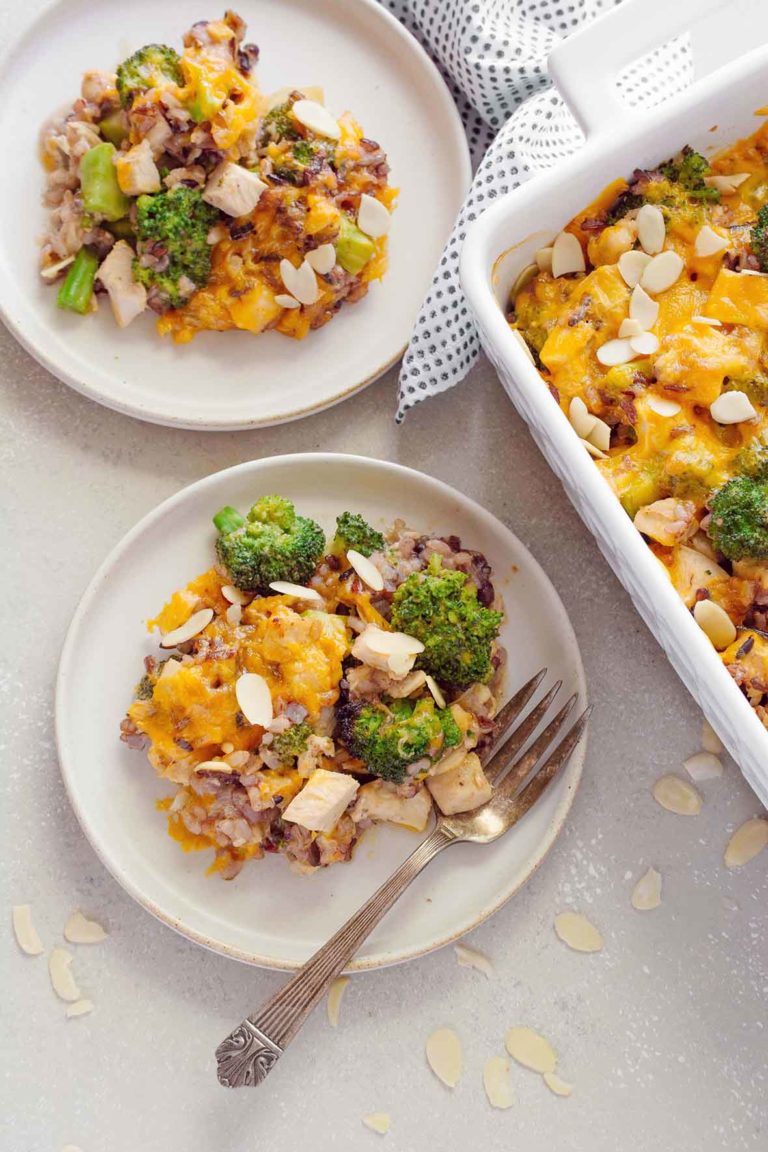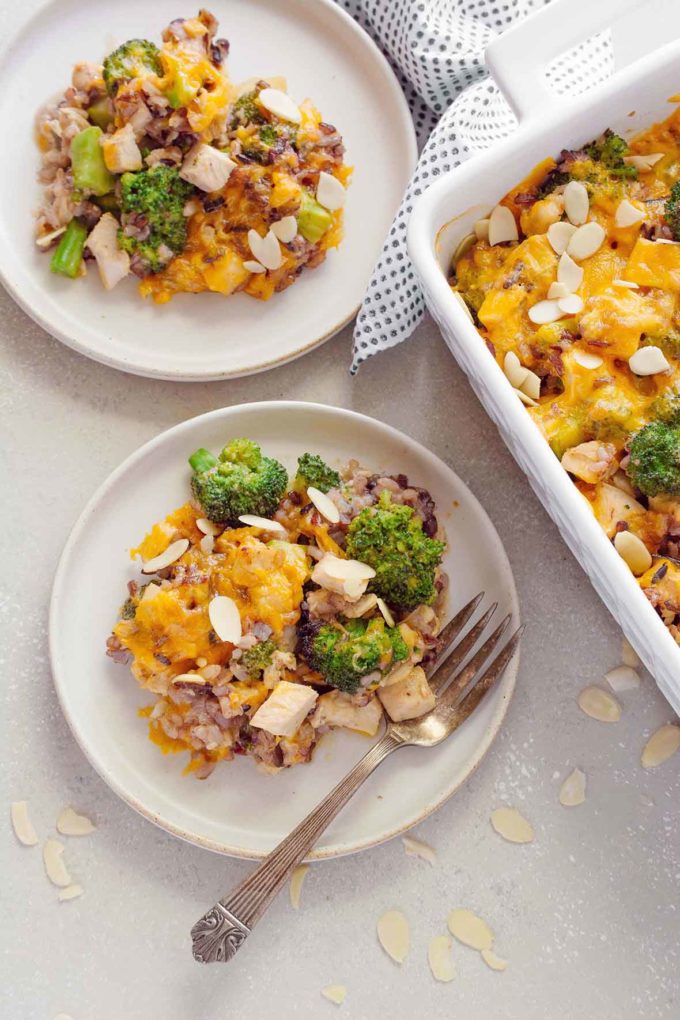 Turkey is one of those versatile ingredients that can be transformed into just about anything. One of my favourite combinations is turkey and rice. It's simple, wholesome and can take on countless flavours and variations. To take this classic combo to the next level, I like to use a wild rice blend – that is, wild rice mixed with brown rice, and sometimes other variety such as red rice. Wild rice has great texture and a wonderful nutty, earthy flavour. It does, however, take almost twice as long to cook compared to a regular white or brown rice variety. You can totally cut corners here and use the microwave packets of wild rice, just make sure you have 2.5-3 cups worth of rice in the end. To accompany the wild rice, I use broccoli and cheese (another classic combination), and turn the whole works into a craveworthy casserole – because who doesn't love when your whole meal is baked into one dish?!
If you want to make this recipe, but don't have any leftover turkey kickin' around, you'll just need to cook up 1.5 lbs of turkey. You need to yield about 4 cups of cooked meat once all is said and done. While you're at it, you might as well cook up some extra and have it ready and waiting in the freezer – it's good for up to 3-months, after all.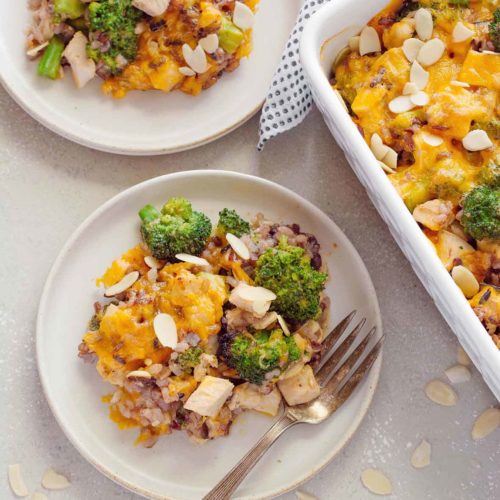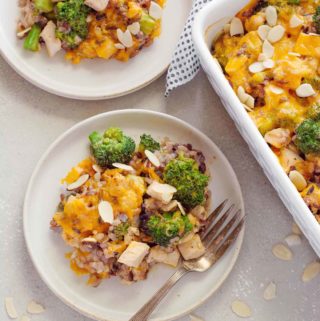 Turkey, Broccoli and Wild Rice Casserole
A great casserole to use up those delicoius turkey leftovers
Print
Pin
Rate
Ingredients
1

cup

uncooked wild rice blend

rinsed - equaled about 2.5 - 3 cups cooked

1

lb

broccoli

4

tbsp

butter

1

cup

chopped yellow onion

1

tsp

minced garlic

1

tsp

dijon mustard

2

tbsp

flour

1

cup

whole milk

1

cup

poultry broth

8

oz

cheddar cheese

grated

4

cups

cubed cooked turkey - about 1 lb

salt and pepper to taste

1/2

cup

slivered almonds
Instructions
Cook rice in rice cooker per package directions.

While rice is cooking, move on to the broccoli. In a large pot, bring water to a boil. Salt generously. Meanwhile, cut broccoli into 1 inch florets. Peel the stem, and chop into large chunks. Boil for 2-3 minutes, then drain and set aside.

Preheat oven to 375 degrees F.

In a large skillet over medium heat, melt butter. Saute onions until soft. Add garlic and dijon to the pan, and cook for 1 minute.

Add the flour and whisk until combined. Cook for another 1 minute, whisking constantly.

Slowly add the milk, whisking constantly. Then, add in the broth. Bring to a simmer, whisking constantly, and cook until thickened, about 5 -6 minutes.

Remove from the heat and stir in 1 cup of the cheese.

Stir in cooked wild rice, turkey and broccoli. Season to taste with salt and pepper.

Transfer to a 9x9 inch baking dish, and top with remaining cheese. Sprinkle with almonds. Bake for 20-30 minutes, or until bubbly and cheese has melted.
Nutritional calculation was provided by WP Recipe Maker and is an estimation only. For special diets or medical issues please use your preferred calculator
Notes
TIP: If you want to speed up the process, you can use microwaveable wild rice, just ensure you have between 2.5 and 3 cups of cooked rice.