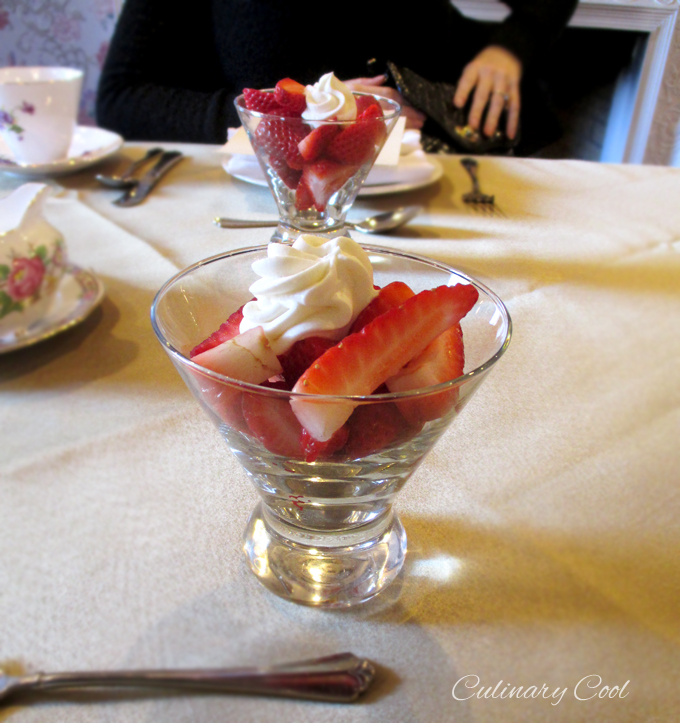 On Saturday, my sister and I went to High Tea at Hotel Saskatchewan. Hotel Sask is a historic hotel located in downtown Regina built in the 1920's and is easily the most iconic hotel in our province. The Royals (re: Queen Elizabeth, Prince Charles and so-on and so-forth) stay at the hotel when they're in town, so you know it's fancy as hell.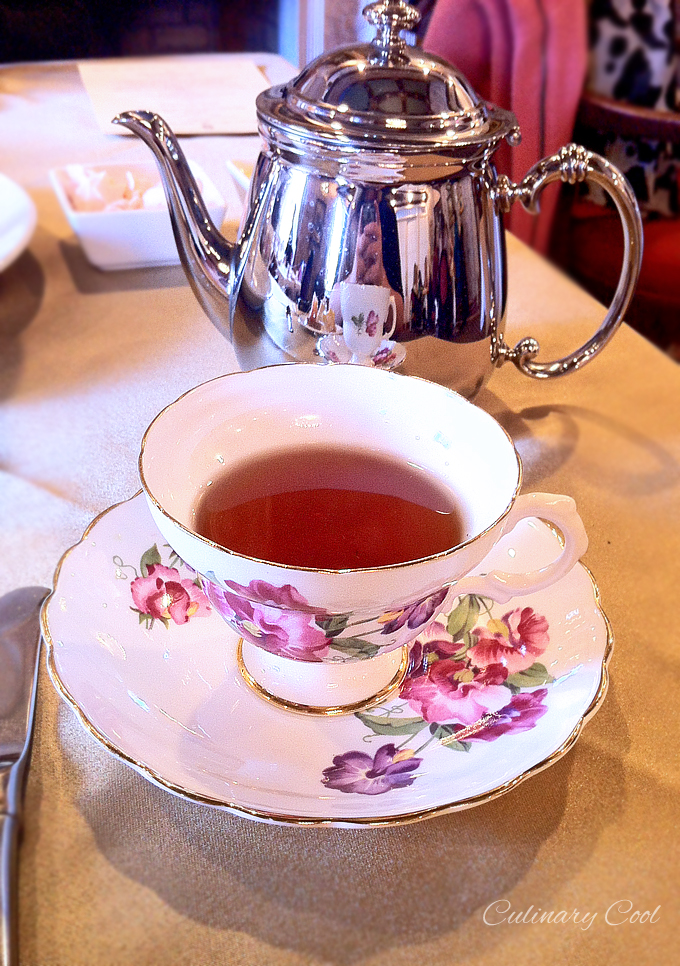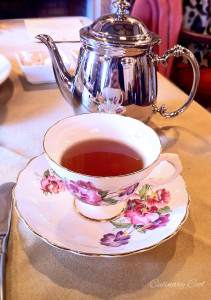 They bring you strawberries and Chantilly cream to enjoy while you peruse their tea selections. I chose the Monks blend, which is a combination of vanilla and grenadine. It was one of the best flavored tea's I've tried. Everyone is able to choose their own flavor and they bring you your own tea pot, to which they continuously refill with hot water, so you never run out. Plus, their mismatched tea cups were charming.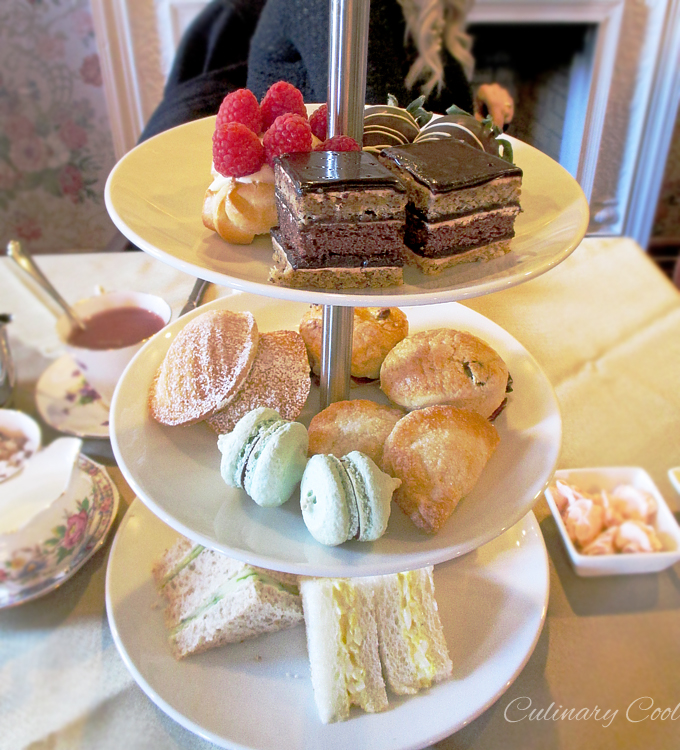 Once you've had a minute or two to enjoy your tea, they bring out petite sandwiches and dainties.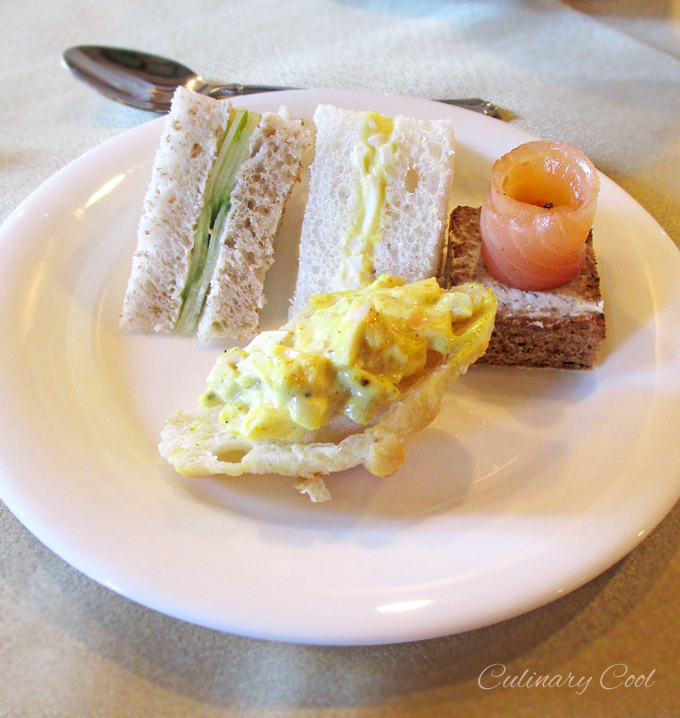 The sandwiches were all fabulous, but my favorite was the open faced curried chicken & mango croissant. My sister loved the smoked salmon with dill cream cheese.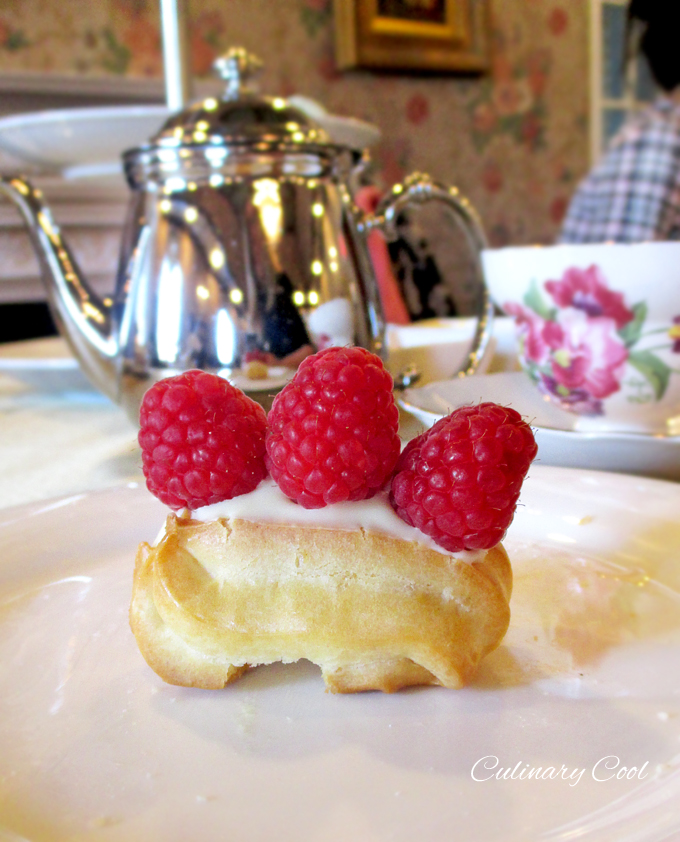 The dainty selections was phenomenal as well. They offer 7 items and you get one of each. My favorite was the white chocolate eclair with raspberries. Surprisingly, the macarons were pretty tasteless and ended up being our least favorite.
I can guarantee you I will attend High Tea again and again. Hotel Sask has certainly lived up to their reputation and I highly recommend you make a reservation if your ever in town. It's the perfect way to spend an afternoon.