Strawberries. I love 'em. And it just happens to be strawberry season, so I'm going to take advantage of as many fresh berries as I can.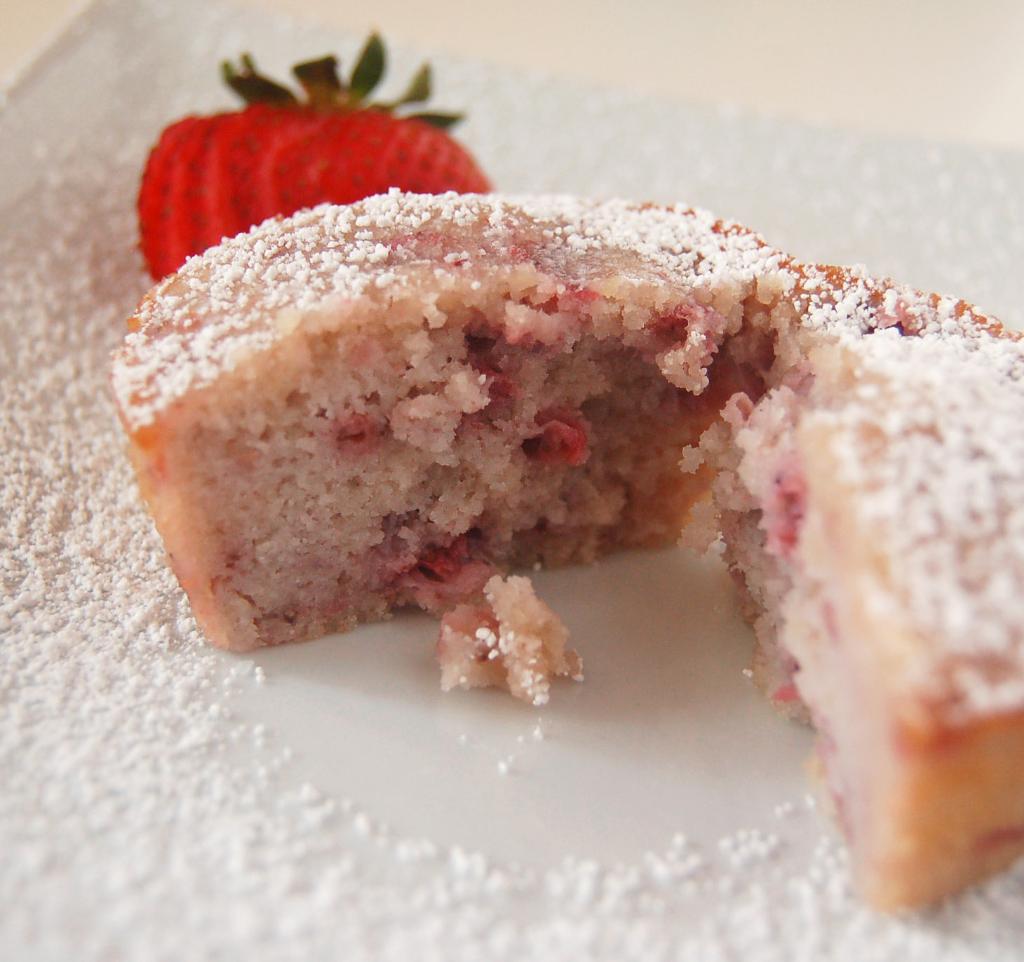 It's not often you see strawberries baking into something. They are usually served fresh in or on top of something, so when I saw this recipe, I knew I had to give it a try.
You know when your fruit sits around a day or so too long, and they get kinda….soft and have some mushy spots? Well those are the berries your going to want to use for this recipe. Just coarsely mash them up with a potato masher, and all that fruit and juice will make for a deliciously moist cake. And man oh man, do they ever smell great – almost like they are filled with strawberry jam.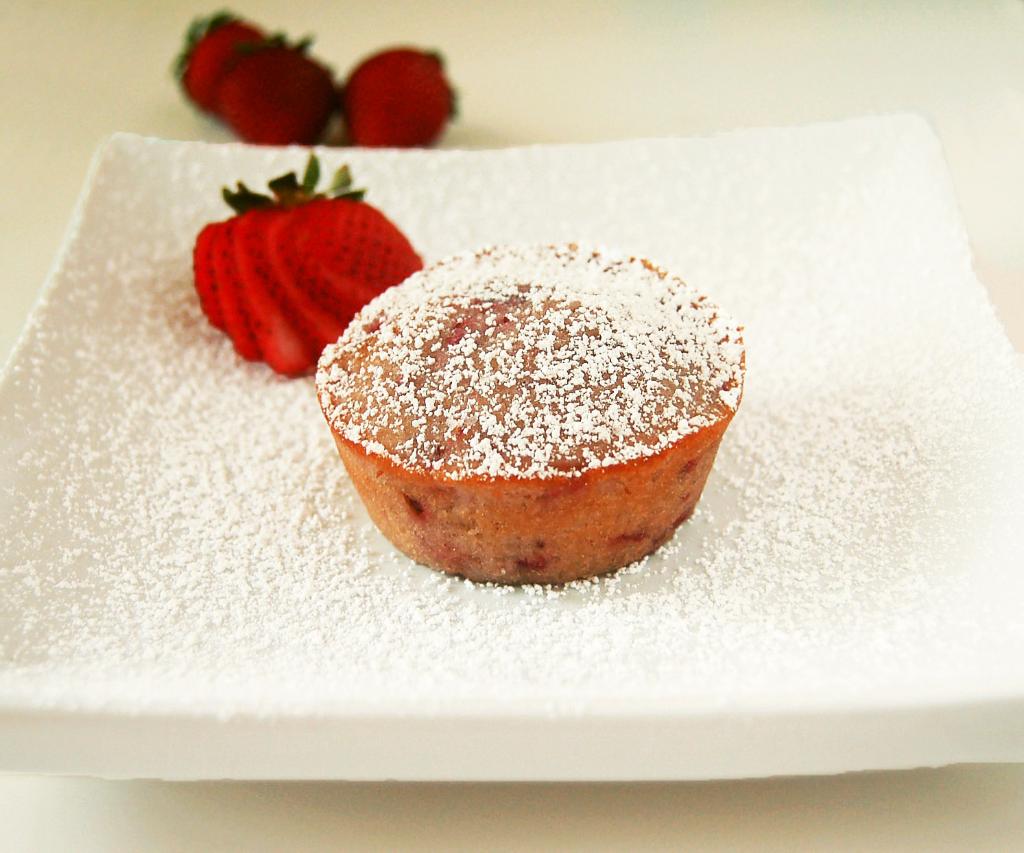 Strawberry Almond Cake
Makes 12 individual cakes
2/3 cups roughly mashed and hulled strawberries
6 large egg whites at room temperature
1 1/2 cups icing sugar, sifted
1 1/4 cups ground almonds (almond flour)
1/4 tsp salt
1/2 cup all-purpose flour, sifted
1/2 unsalted butter, melted
1 tsp vanilla extract
1/4 tsp almond extract (optional)
Directions
Preheat oven to 350°F. Grease a 12-cup muffin tin.
Whisk the egg whites in a large bowl by hand until frothy. I literally whisked mine for 15 seconds.
In a separate bowl, stir the icing sugar, ground almonds, flour and salt together. Add this dry mixture into the egg whites in two separate additions, mixing with the whisk until combined.
Add the melted butter and crushed strawberries and whisk until evenly blended.
Spoon this mixture into the prepared tin. Fill each cup almost to the very top. The cakes will not overflow while baking.
Bake for 25 minutes, until the tops of the cakes are lightly brown and a small done has formed.
Let the cakes cool in the tin for 10 minutes, then turn them out to cool completely.
Serve at room temperature with a light dusting of icing sugar and garnished with quartered strawberries on the side.