I'm thrilled to be working with Hello Fresh to offer you this give-away and discount code (Nicole50) for their meal delivery service. This post is sponsored by Hello Fresh Canada. Although I have been compensated for this post, all opinions are my own.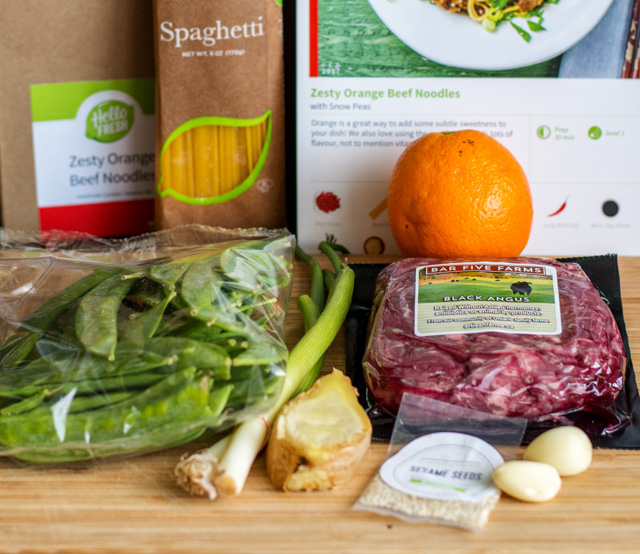 Listen, I'm sure it comes as no surprise that I love to cook. With a full-time job + part-time gig teaching cooking class + freelance writing/photography, sometimes I lack the gumption to actually cook myself a good-for-you meal. Take last week, for instance. On my drive home from work, I was at a loss on what to make for supper. Maybe just some scrambled eggs and toast, 'cause sometimes, I'm terrible at meal prep and planning. As I pulled into my driveway, I noticed something glorious sitting on my front step – my first Hello Fresh Meal box. Perfect timing!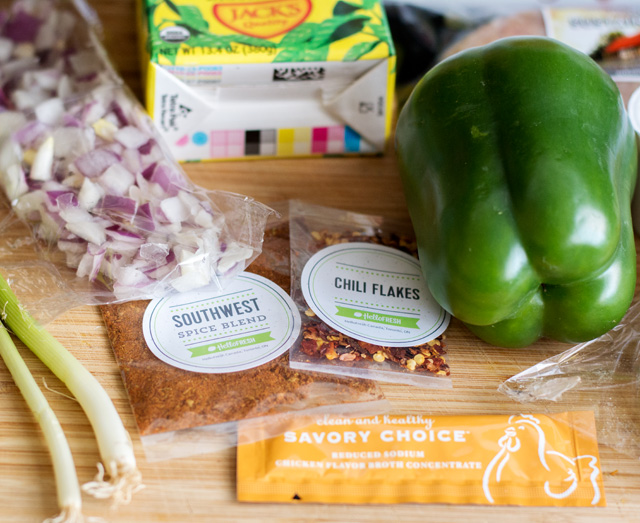 Hello Fresh is a meal delivery service that sends you all the ingredients you need to create a healthy, well-balance meal. They offer a variety of meal plans to choose from, and each week, the selection changes. You simply go to their website, pick which 3 meals you want, and when you want them delivered, and voila, they show up at your front door. Hello Fresh takes the guess work out of meal planning, and helps you get supper on the table quickly. I was sent three meals from the Pronto meal plan, which includes pre-cut and pre-measured ingredients for a meal that is ready in 30-minutes. They sent me Zesty Orange Beef Noodles, Chicken Sausage Chili, and Roasted Pork Loin and all three were on the table in no time and exceeded all my expectations. I'm SO in love with the convenience of this meal plan. I enjoy cooking, so it was great that I still had to prepare the meal, but the fact that I didn't have to worry about grocery shopping for ingredients, or weighing/measuring everything was amazing! Not only is it convenience, but it adds variety to my supper time repertoire. Because lets face it, we all get stuck in a rut with meals from time to time.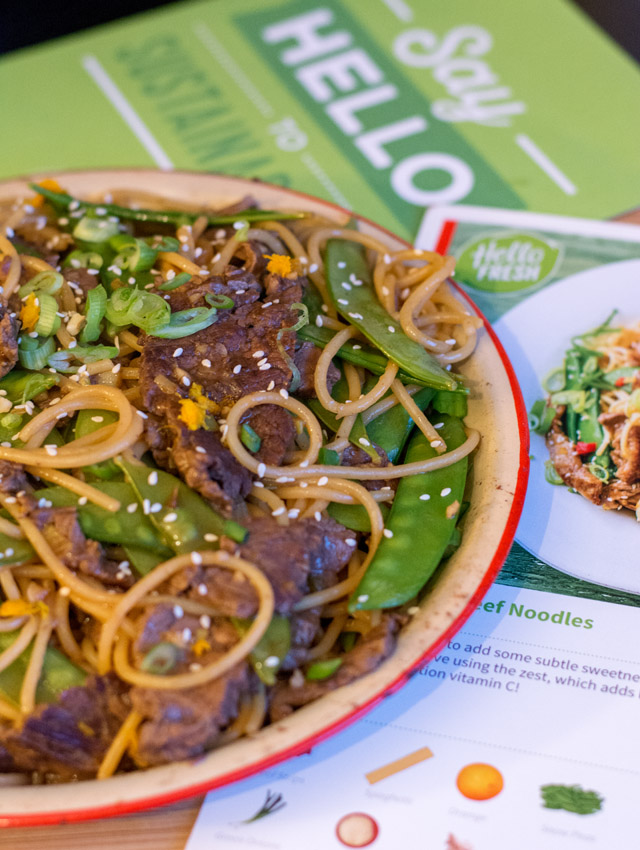 Hello Fresh solved my "what's for dinner" dilemma for three straight nights and I had dinner on the table and dishes cleaned up before 6:30, which NEVER happens for me. I loved all three meals. They were quick and easy to prepare and tasted amazing! In fact, I've made the Chicken Sausage Chili twice (they send you the recipe so you can re-create it on your own later). If you struggle with meal ideas and prep, or just need a helping hand once in awhile (thats me!) this is the service for you.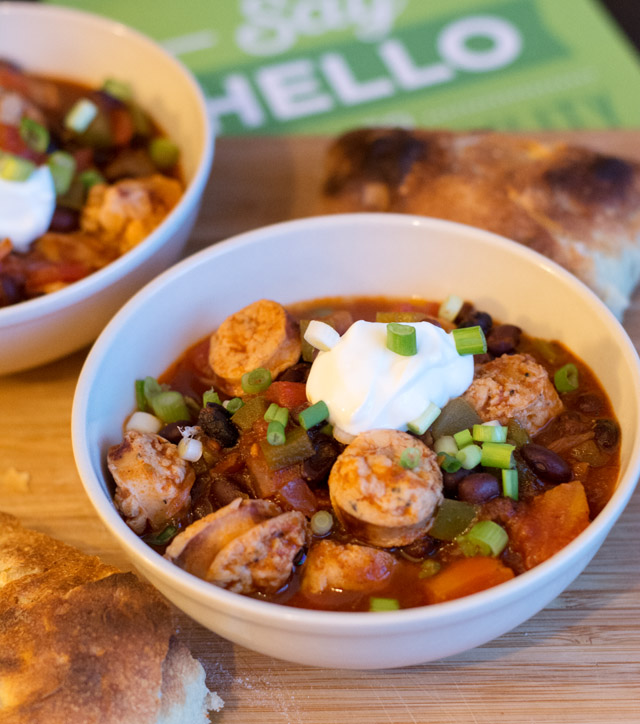 Do you want to give Hello Fresh a try? Head over to their website and use my discount code Nicole50 to get 50% off your first box. Let me know what you think of it! Want a chance to win a free Pronto box valued at $79.99? Enter my giveaway below! To Enter: Use the Rafflecopter widget below. You must also comment on this blog post (scroll to the bottom and you will find the comment box) and let me know why you want to try Hello Fresh. This giveaway is open to all legal residents of Canada who have reached the age of majority at the time of the contest in the province or territory in which they reside.
Void in Quebec.
No purchase necessary to enter.
Giveaway will run from Monday, February 20th

at 12:01am

to end on Friday February 24th

at 11:59pm

. Winner is chosen at random via Rafflecopter. Blog comment is required. Winner will be contacted via email and given 48 hours to respond.
If not, a new winner will be chosen.
Winner selected MUST correctly answer a skill-testing mathematical question.
Winner's name will be displayed on Rafflecopter widget.
Email address will never be given out to any third party or anyone for that matter.
Prize value is approximately $79.99 CDN.