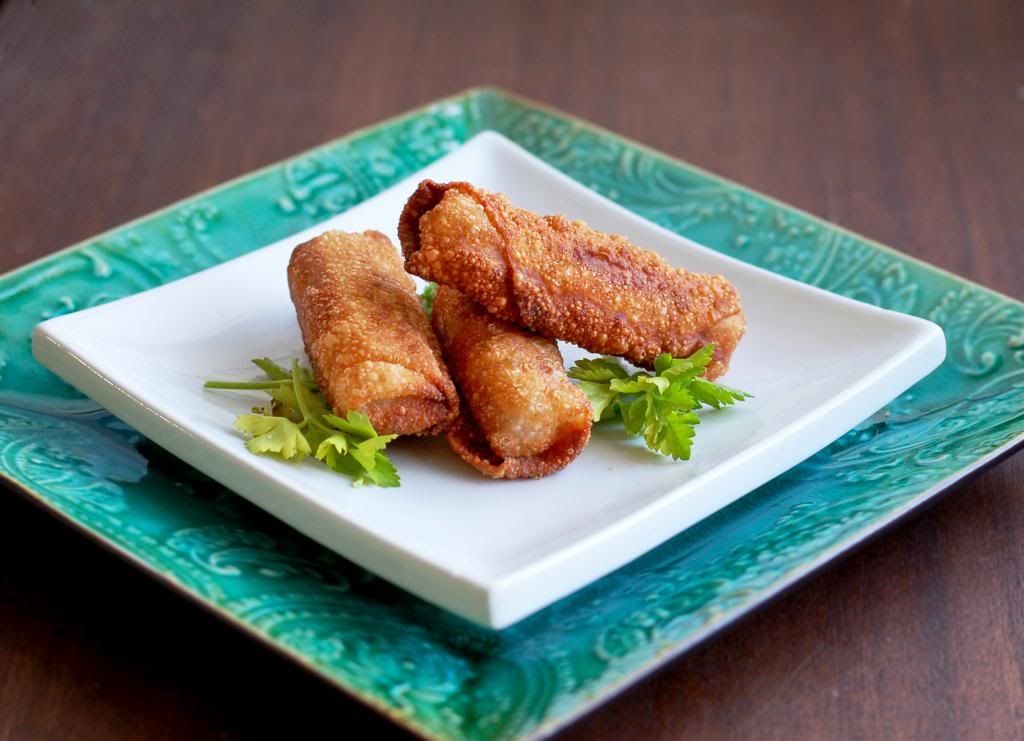 I recently went out with friends to a new restaurant in town called Birmingham's Vodka and Ale House and they had a version of these on their menu. We ordered them and fell in love immediately and knew it would be a breeze to make at home.
Admittedly, they are a bit time consuming, but completely worth it. I'm a huge fan of making comfort food into appetizers, and this is a great example of that. Most people love French Onion Soup, but it's kind of weird to serve a bowl of soup to friends when they come over to watch the game. That's where these come into play. These bites contain the goodness of French Onion soup and cheese, rolled into an easy to serve appetizer.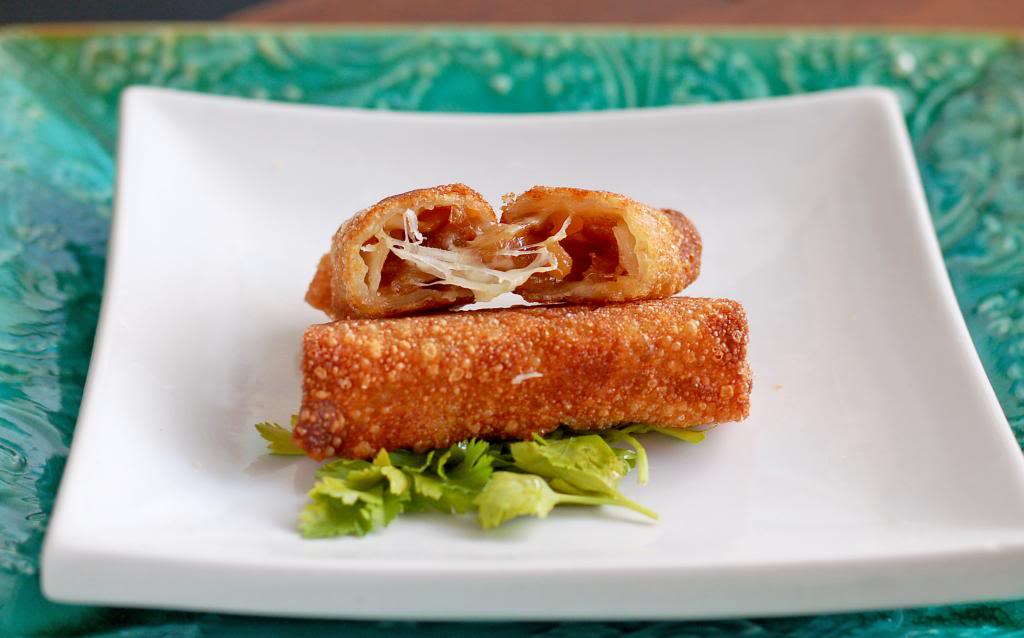 It's safe to say, these are my newest appetizer obsession.
French Onion Soup Bites
Ingredients
2

medium yellow onions - chopped into medium-thickness slices

1/2

cup

butter

1/2

cup

dry white wine

1/2

cup

beef broth

1/2

tsp

salt

1

bay leaf

10-12

egg roll or wonton wrappers *depends on how much you fill them

Gruyere cheese

grated

Oil or shortening for deep frying
Instructions
To make the onion soup filling
Melt better in a saucepan over medium-low heat (I used my dutch oven). Add onions and cook until deep, golden brown, about 30-40 minutes. *You want to do this over a low heat to ensure the onions do not burn.

Add wine, beef broth and bay leaf and simmer for about 30 minutes, or until reduced to the point where there is barely any liquid left over. Transfer the onions to a bowl to completely cool. You can refrigerate them until ready to use, just be sure to bring to room temperature (or put in microwave for about 20 seconds) so they are easier to work with.
To make the roll
Work with just a few wrappers at a time. I used egg roll wrappers because they are bigger than wontons. You will want to reduce the amount of filling if you use a smaller wrapper. Place about 1 tsp of grated cheese in the middle of the egg roll wrapper. Top with 1-2 tsp of the onion soup filling. Roll wrapper and deep fry until golden. *I just use a deep skillet with melted lard so that it covers about half the roll, and flip once its golden brown. I just hate filling up my deep fryer with oil and I find lard makes things crispier.

Serve warm.