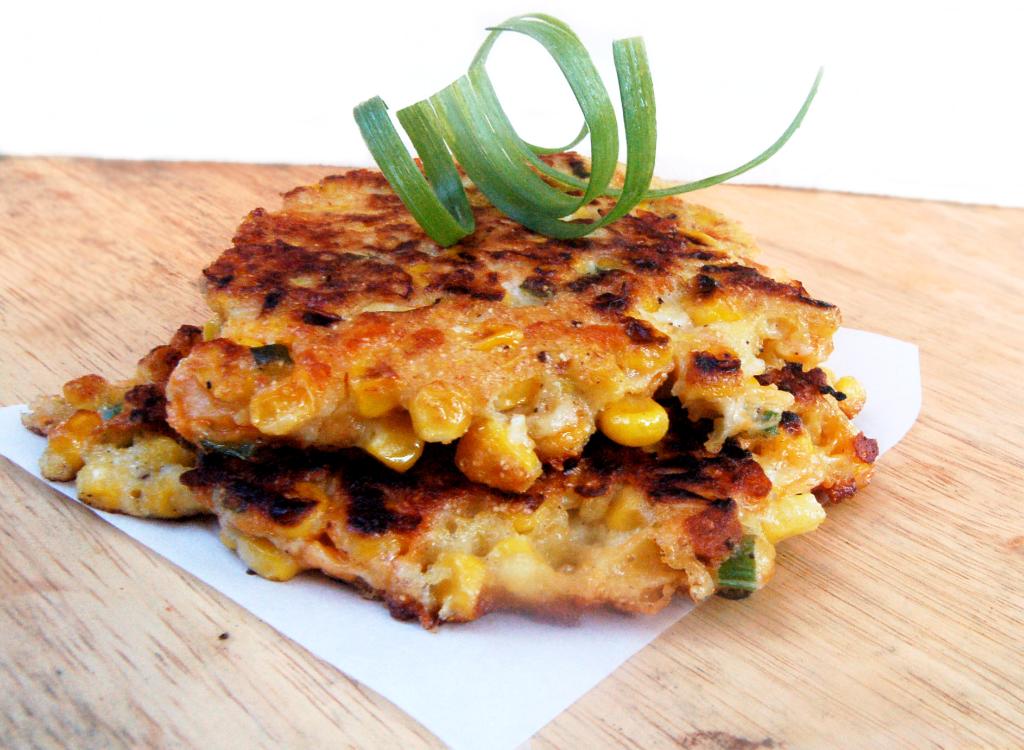 Looking for a quick and easy side for supper? Look no further. This is my go-to recipe when I'm in a pinch. The batter takes a quick minute to mix together, and you just drop it by the spoonful into a hot pan. I prefer to serve my fritters with sour cream. You can also serve these fritters with ketchup, butter, or just serve them on their own. They re-heat really well too. Pop them in the microwave or the toaster for a crispier fritter.
Corn Fritters
1 can of corn or approx 3 ears of corn, removed from cob
3 eggs
3 tbsp flour
3 tbsp cornmeal
2 green onions
1 cup cheddar cheese
salt and pepper
1/4 cup vegetable oil
Whisk corn and eggs together.
Add flour, cornmeal and mix until blended. Stir in onions, cheese, salt and pepper.
Heat oil in large skillet over medium heat. Drop the batter by the spoonful into the hot oil and flatten to form a pancake.
Cook until golden brown, flip and cook other side.
Serve with sour cream.