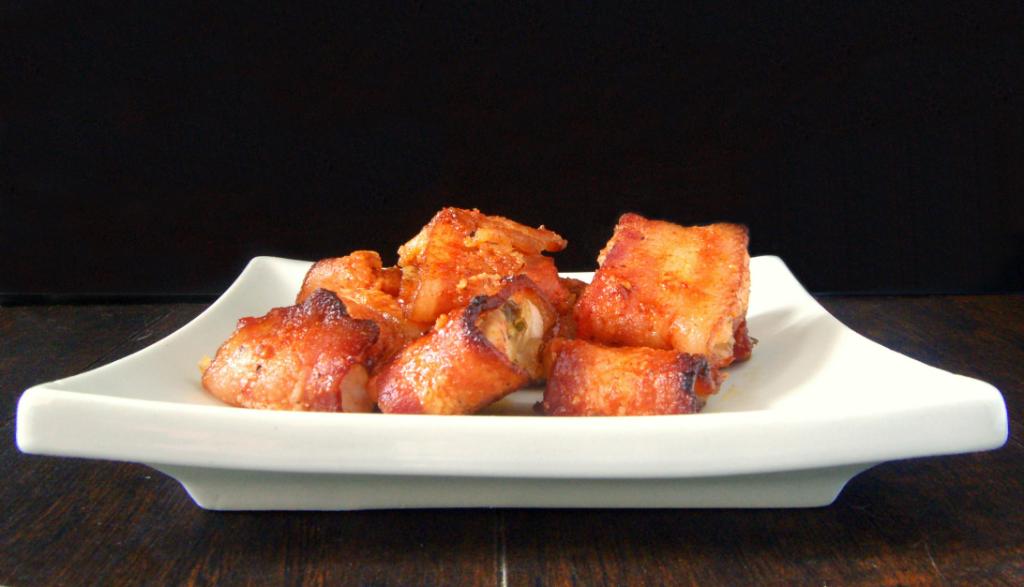 Give me an excuse to make an appetizer, and I will. Potluck day at work, UFC fight night, girls night. You name it and I will bring food. I have a love for finger foods, and this recipe has made its way into my list of favorites.I first saw this recipe on Food TVs show, "Recipe's to Riches". You can actually buy these grenades pre-made from President's Choice. But trust me, making them yourself is
way
better. You have control over the spiciness, which is great, since some people (namely my mom) do not like a lot of heat. Or any heat really. She's a wus.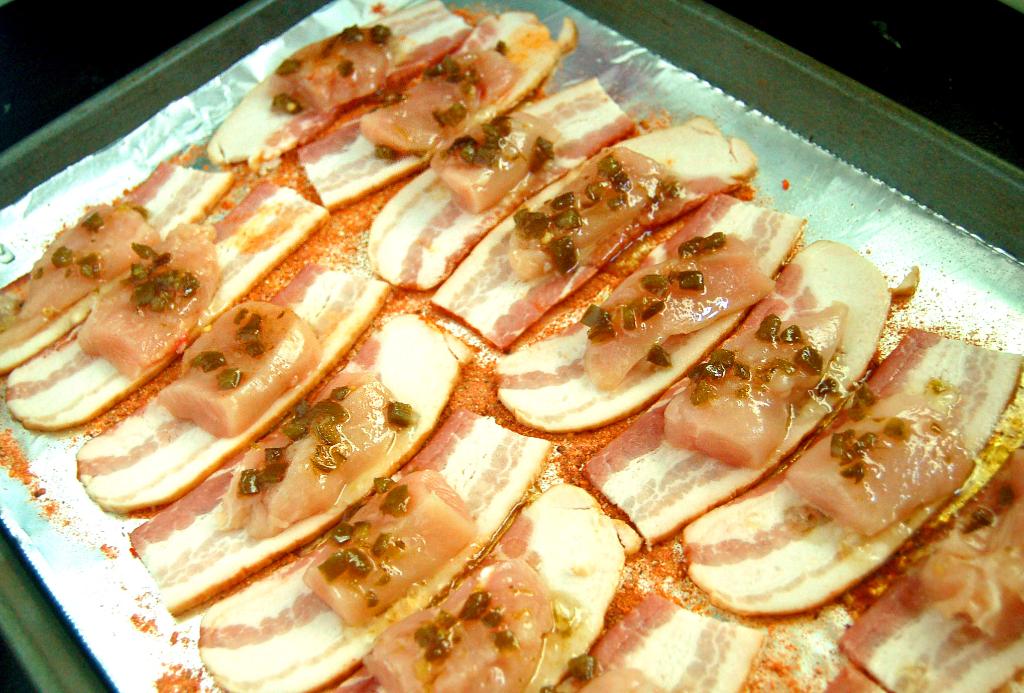 How to assemble the grenades
The original recipe has you putting a whole jalapeno ring on each piece of chicken. I find it much easier to control the spice by chopping the pepper and mixing it with the apple jelly and spooning small (or large) amounts on each piece of chicken. The apple jelly is a perfect balance with the jalapeno. And it has cheese and bacon, so really, you can't go wrong.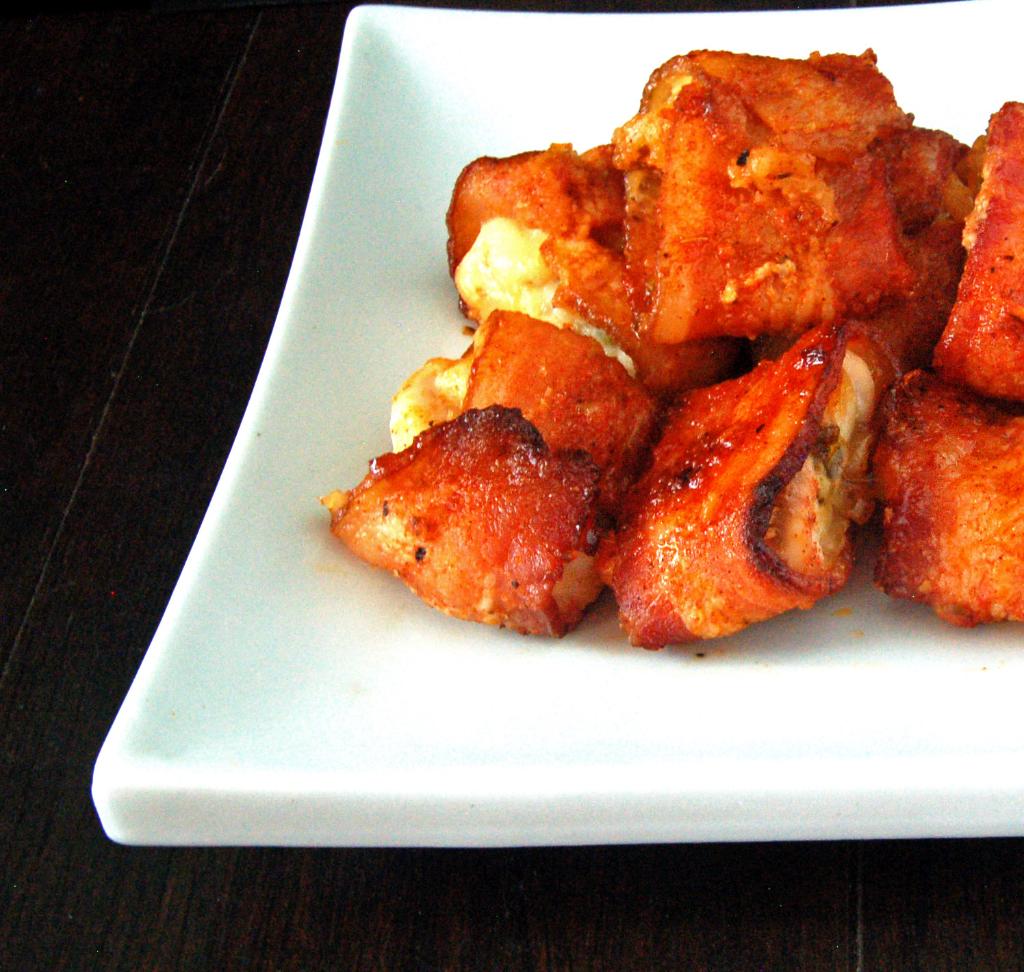 Chicken Grenades
4 tsp paprika
1 tbsp onion powder
1 1/2 tsp salt
1 1/2 tsp freshly ground black pepper
1 1/2 tsp cayenne pepper
1 1/2 tsp chipotle pepper (I used Mrs. Dash Chipotle seasoning)
1 tsp garlic powder
1 boneless skinless chicken breast, cut into 20 equal sized cubes
10 slices of thick cut smoked bacon, cut in half
1/4 cup drained, pickled jalapeno slices
3 tbsp apple jelly plus 2 tbsp for basting
Havarti Cheese slices
Toothpicks
Directions
In a small bowl, combine paprika, onion powder, salt, peppers, chipotle, and garlic powder. Set aside.
Preheat oven to 350 F. Line a baking sheet with foil, and spray with cooking spray.
Cut chicken breast into 20 cubes. I found that I had to use a little bit of a second breast, but not much. Set aside.
Cut cheese slices to the same size as the chicken cubes.
Chop the jalapeno slices into smaller pieces. Mix the jalapeno pieces with the apple jelly and set aside.
Sprinkle the baking sheet with about half the seasoning. Place the bacon on the baking sheet, side by side. Top each bacon piece with a cube of chicken. Top each piece of chicken with a small amount of the jalapeno and apple jelly mixture. Top with one piece of cheese.
Fold both ends of the bacon up to the center and secure with a toothpick at an angle. This will ensure the grenades sit flat, and can be flipped. Sprinkle more of the seasoning on the grenades.
Bake for 20 minutes, then flip each grenade. Heat the remaining 2 tbsp of apple jelly for 30 seconds in the microwave. Brush each grenade with apply jelly. Return them to the oven for another 10 minutes, or transfer to barbecue preheated to medium heat, to allow the bacon to crisp.
Serve Warm.