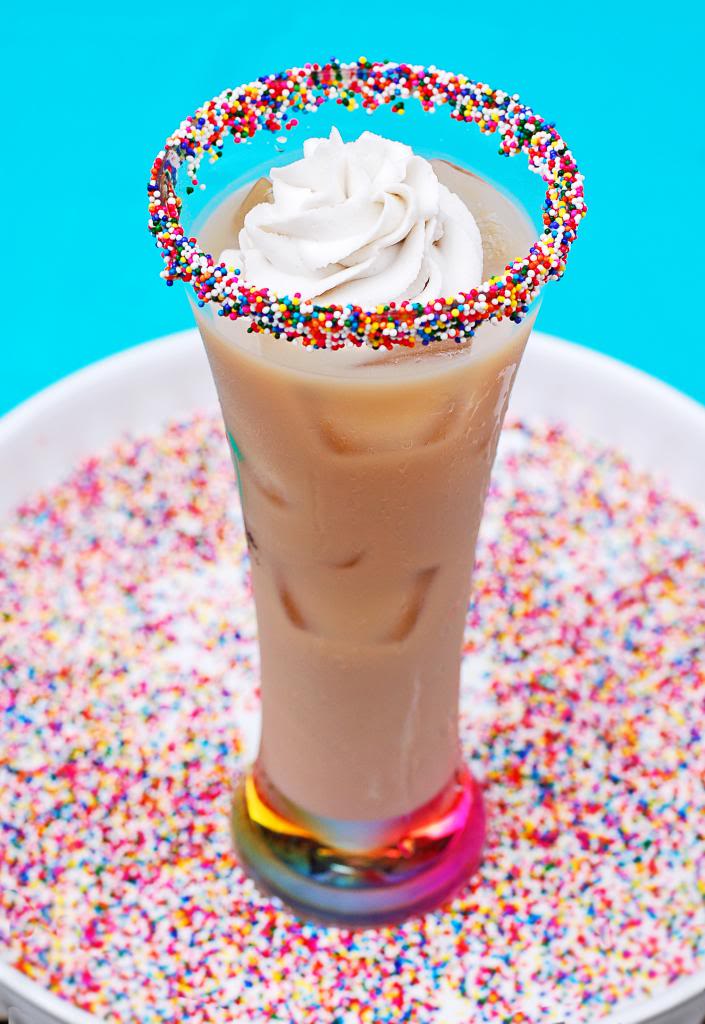 Happy 1 Year Blogiversary to Culinary Cool
So to celebrate, I decided to make myself a drink! No obligatory funfetti cupcakes or birthday cakes for this girl.
But I had to include sprinkles.
Cause honestly, who doesn't love sprinkles?
Maybe a better question would be…"What exactly is a Cakealyzer?"
So first things first: It's pronounced cake-uh-lie-zer.
It's a fun twist on one of the most popular adult beverages here in Saskatchewan other than beer – the Paralyzer. Kahlua, vodka, Coke and a splash of milk. It's one of my favorites and sometimes I even make it using Cherry Whiskey instead of vodka or use fun flavored vodka like marshmallow! So many options!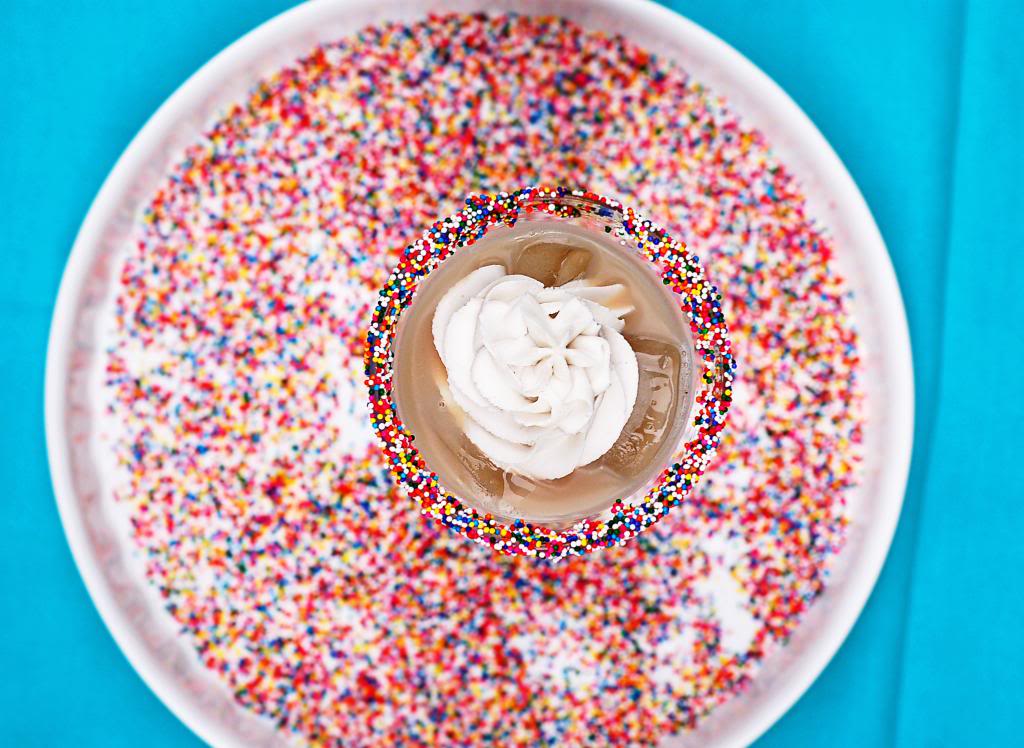 As a special treat to celebrate my 1 Year Blogiversary, I decided to make a cake bevy, instead of actually making a cake and eating it all by myself. Thanks to the cake vodka, this cocktail tastes just like vanilla cake and has a lot less fat and calories than a thick slice of real cake 😉
I'm really excited that I made it through one full year of blogging and look forward to many more 🙂

**Cheers!**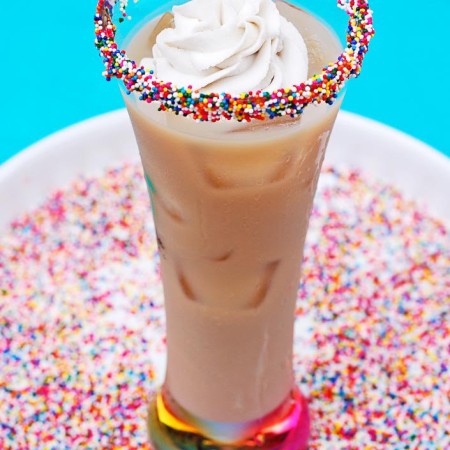 Ingredients
Tall glass

agave nectar or honey

sprinkles

ice

1/2

oz

Kahlua

1

oz

Cake flavoured Vodka

2

oz

Coca Cola or Pepsi

3

oz

2% milk
Instructions
Fill a bowl with a small amount of agave or honey. Fill another bowl with sprinkles. Rim the glass first with the agave or honey, holding upside down to allow the excess liquid to drip off. Next, dip the rim in the sprinkles and wiggle until your desired amount of sprinkles are stuck to the rim. *water and lemon juice do not hold sprinkles very well, you definitely need to use a thicker liquid like honey or agave.

Fill the glass almost to the top with ice, about 3/4 of the way.

First, pour Kahlua and vodka over the ice, followed by the Cola. Lastly add the milk and careful stir.

**Alternatively, if you want to ensure the sprinkle rim stays perfect, you can mix the beverage in a liquid measuring cup with a pour spout. Pour Kahlua, vodka and cola over an ice cube or two in the measure cup and mix. Add milk and mix again. Remove the ice cubes to ensure a perfect transition from measuring cup to glass. Pour the mixture carefully over the ice in the glass. **

Top with a cherry or whipped cream. Enjoy!
Nutritional calculation was provided by WP Recipe Maker and is an estimation only. For special diets or medical issues please use your preferred calculator
Notes
Culinary Cool Original Recipe