If you're looking for a uniquely Saskatchewan dining experience, then you need to make your way out to The Backyard. The Backyard is a farm-to-table restaurant hosted by Over the Hill Orchards, just a few minutes north of Regina, and they serve only Saskatchewan grown goods. Chef Mariana Brito, the mastermind of this project, really champions the farm-to-table concept. She works closely with local farmers to procure meat, veggies, cheeses, and grains, and if she can't grow it, she won't serve it. As the seasons change, so does the menu, and you can expect a different meal each time you visit.
At The Backyard, you sit family-style, and have the chance to connect with fellow food enthusiasts. There is nothing more extraordinary than connecting with strangers over a beautiful meal.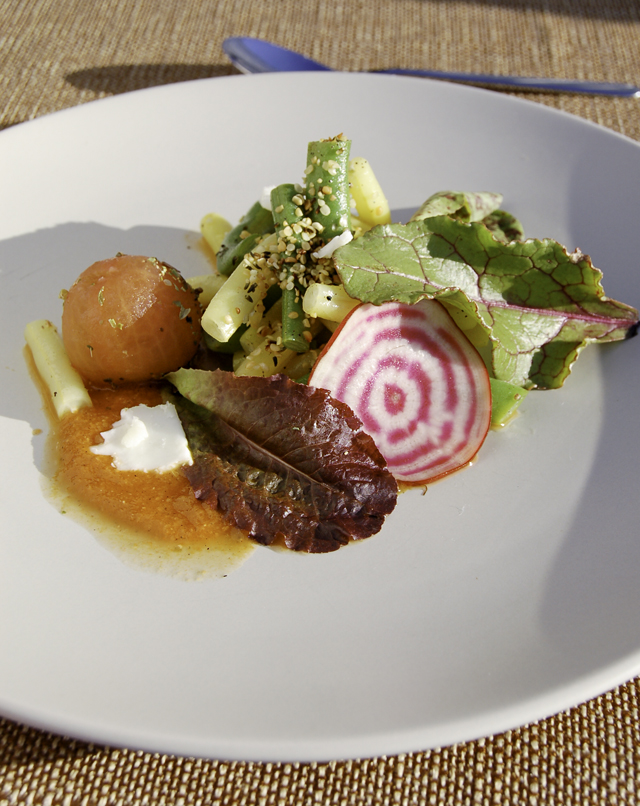 Our meal started with a light and cool beverage called a Cucumber Refresher. I opted to try the Orchard Sangria as well, because, why not. Each was refreshing and tantalizingly delicious.
The first course was a salad featuring Beans, Tomatoes, House-cured Ham, and Garden Greens directly from Mariana's own garden. There was a bit of a kick to the salad which was mellowed out by the addition of some Sheep's Milk Cheese.
The second course featured Prairie Grits, Pickled Cauliflower, a Pepper Stuffed with Crowdie Cheese, Sheep's Milk Crema, Cilantro, and Radishes.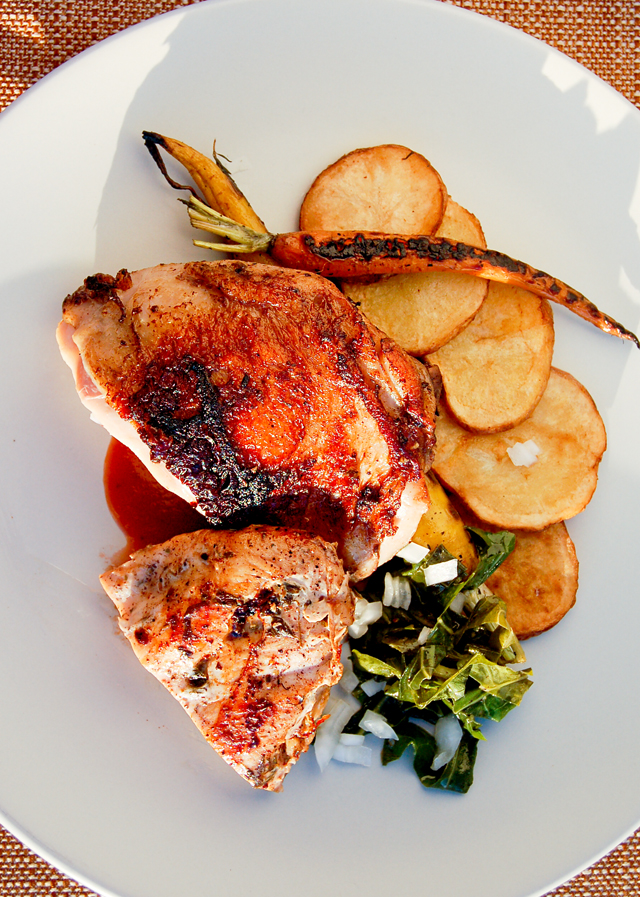 Before the main course was served, we enjoyed a Raspberry Basil Popsicle palate cleanser. It was sweet and refreshing, and the basil complemented the fruit beautifully.
The main course had a Mexican twist to it, as most menus do at The Backyard. You see, Mariana hails from Tijuana, and brings Mexican flare to the prairies. This course included Pollo Asado, which is a Mexican bbq chicken, with Prairie Cherry BBQ Sauce (which I'm told they will be bottling and selling), Collard Greens, New Potatoes, and Pickled Onions. Mariana encouraged us to eat with our hands, and that's exactly what I did. That chicken was damn delicious. And those pickled onions? I wanted to take home a whole jar.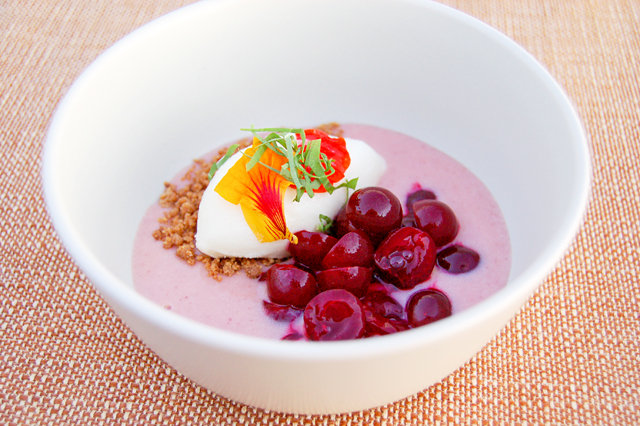 And what meal isn't complete without dessert? Dessert at The Backyard is always a highlight. This particular evening, we were presented with a Prairie Cherry Curd, with Fresh Cherries, Buckwheat Crumble, Sheep's Milk Sorbet, Sorrel and edible flowers. Everything about this dish was perfect. I kept telling myself, "eat this slow, you need to savour it", but I found myself inhaling it anyways. There's something about that sheep's milk sorbet that makes my heart sing.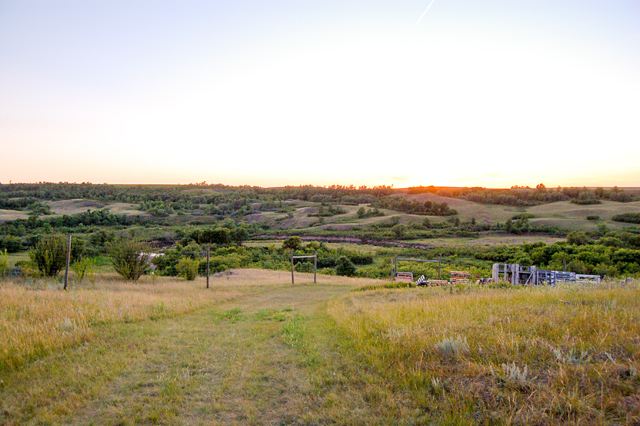 The backyard offers the very best of Saskatchewan; a beautiful drive through the prairies, a warm and welcoming environment with good people, and great locally-sourced food. It's people like Mariana, and places like the Backyard, who support local farmers and their outstanding products, that truly make a difference. The Backyard does a phenomenal job of showcasing the best Saskatchewan has to offer, and shedding light on the terrific meat, grains, vegetables, and yes, even fruit, our province produces, and I look forward to enjoying many more meals while enjoying the valley views.
The Backyard is located at Over the Hill Orchards between Regina and Lumsden. They offer their prairie feasts on Friday and Saturday nights by reservation only. Feasts start in Spring and run until the snow hits the ground. Follow them on Facebook and Instagram to keep up with all their artistic creations.