Owning my own business and working a regular 9-5 job doesn't give me much time to go on vacation. Like…a real vacation. Something more than just a weekend away. But this weekend was a bit different. We (as in, my boyfriend and I) headed west to Calgary for UFC 149. So, it was still sort of related to business (in that I sell UFC gear and apparel) but I really, really enjoyed myself. I did some shopping, lots of eating and checked something off my bucket list. All around, a fabulous weekend!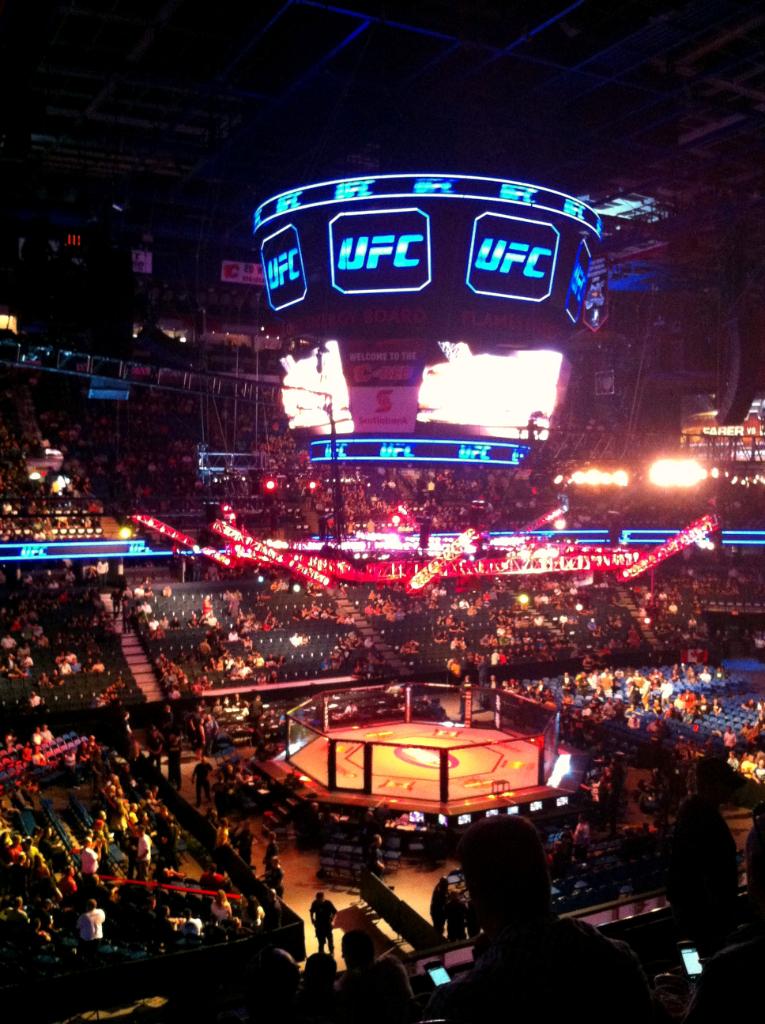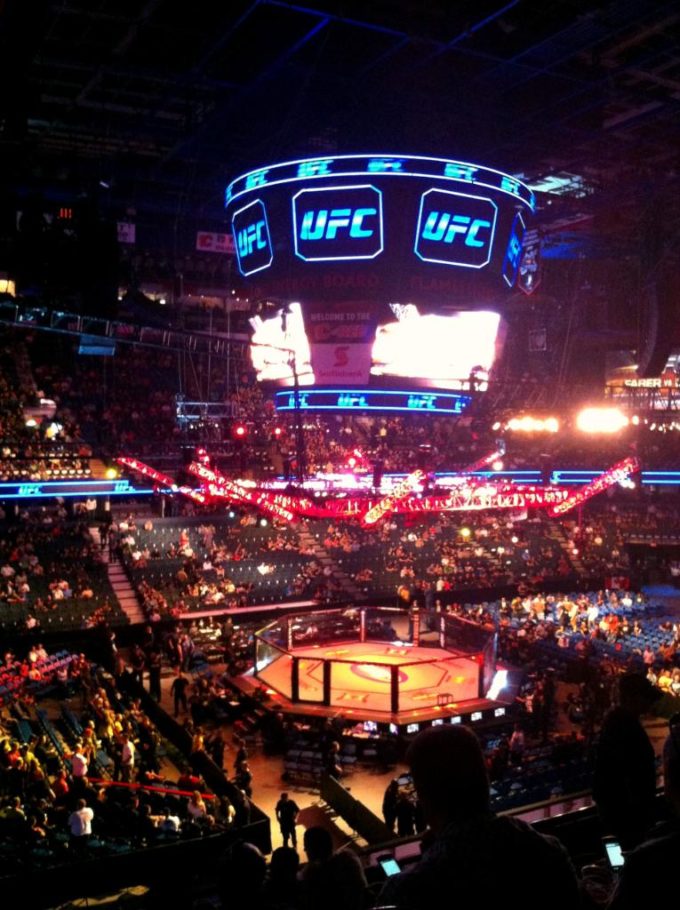 We stayed in downtown Calgary, and we were super close to everything! Our hotel was right on 8th Ave, and just blocks from the historic Stephen Avenue Walk. They have numerous great restaurants, and we sampled a few.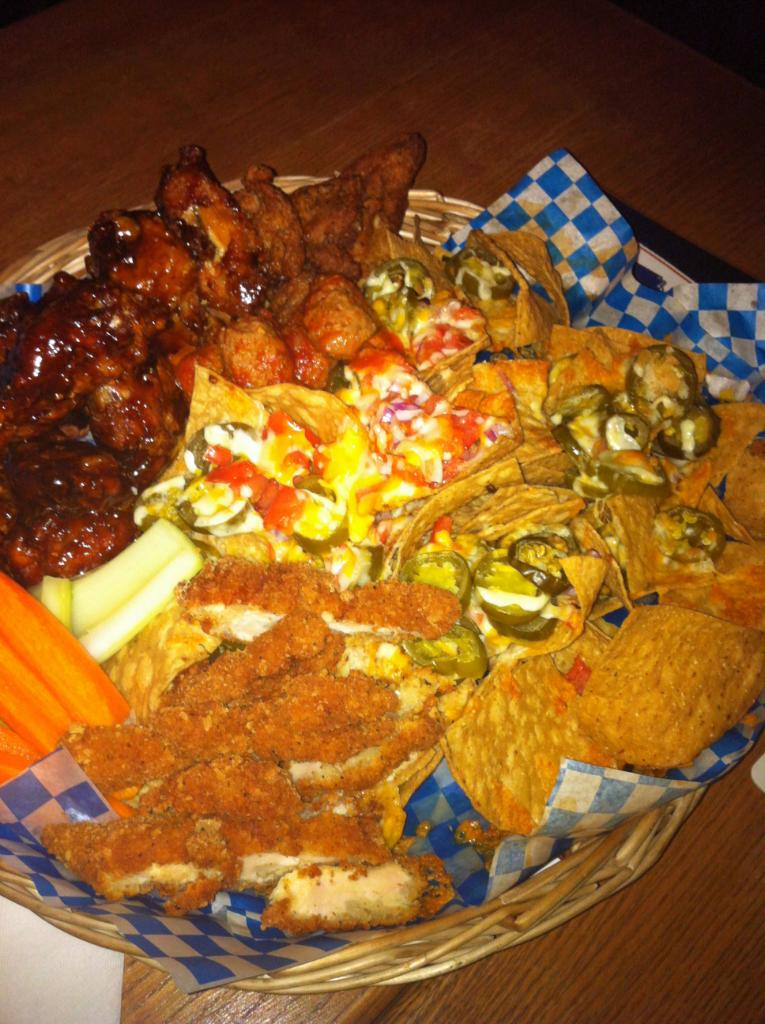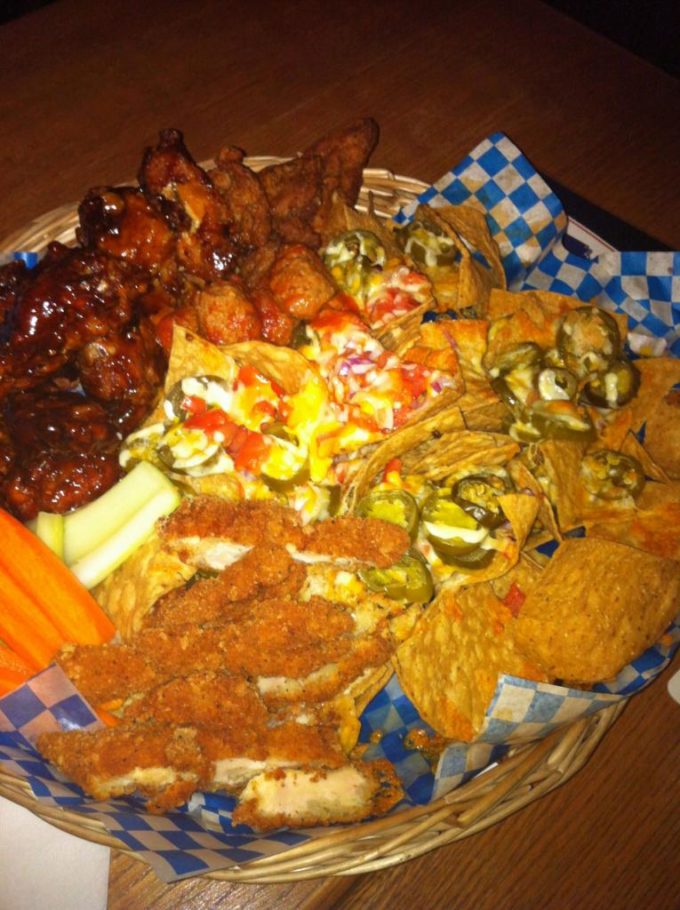 Despite the above picture not being the greatest, I can say the platter we shared at
The Unicorn Pub
was delicious. Especially the Wings… oh man, those wings. Super crunchy on the outside, loaded with teriyaki sauce, and lots of meat inside. I can't stress how HUGE the wings actually were in comparison to the wings I usually find here at home. To be honest, the nachos left a lot to be desired. Kind of soggy, next to no cheese…you get the idea. The platter also included meatballs (a pleasant surprise. I actually ate them all. I did NOT share), chicken strips (yum), and dry ribs. The pub is underground, and kind of dark. It's the perfect place to go if you want to sit in a corner booth and lick your fingers between each bite. No one will judge you.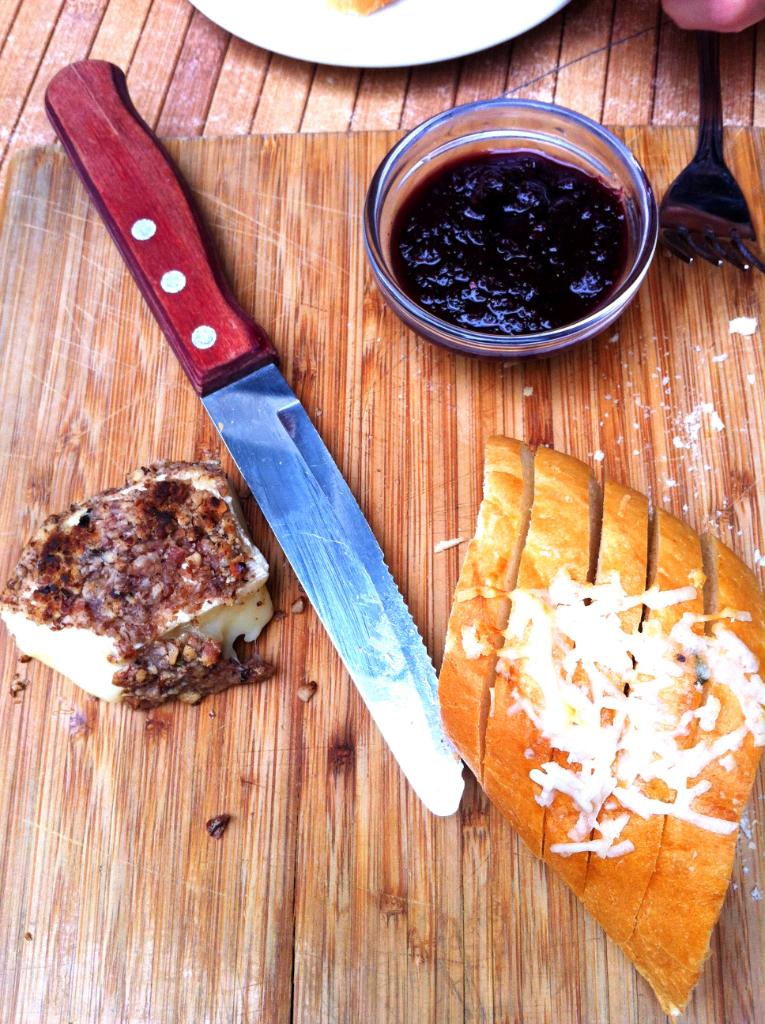 The second night in Calgary consisted of shopping (duh!), and we spent some time at the Saddledome for the UFC 149 weigh in's. And of course, we tried a new restaurant on 8th Ave. This time we tried the
Metropolitan Grill
. We ordered an appetizer, Pecan Crusted Baked Brie with Saskatoon Berry Compote. I found it delicious, but nothing special. I love cheese, so I'm pretty easy to please when it comes to cheese. The menu was so-so, and they didn't even have a drink menu. The waitress just rattled off a few options. We sat out on the patio, and admittedly, the ambiance was fabulous, everything else however, was lackluster. We still enjoyed ourselves though.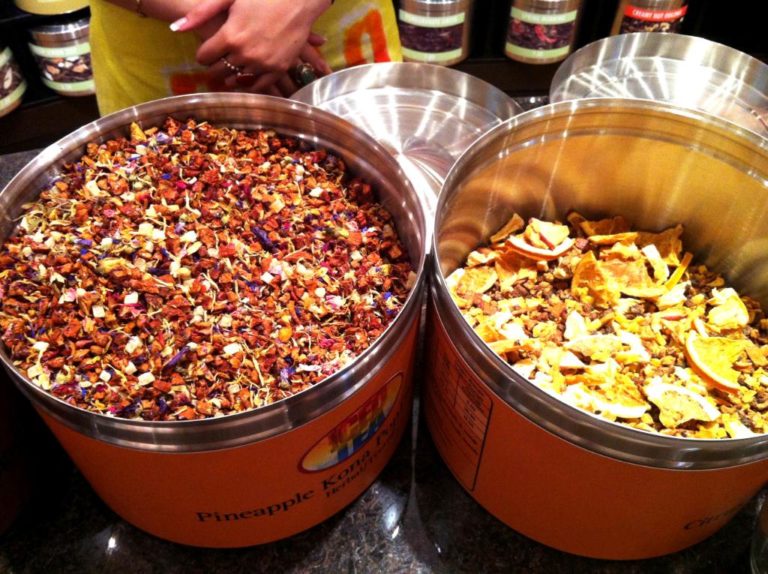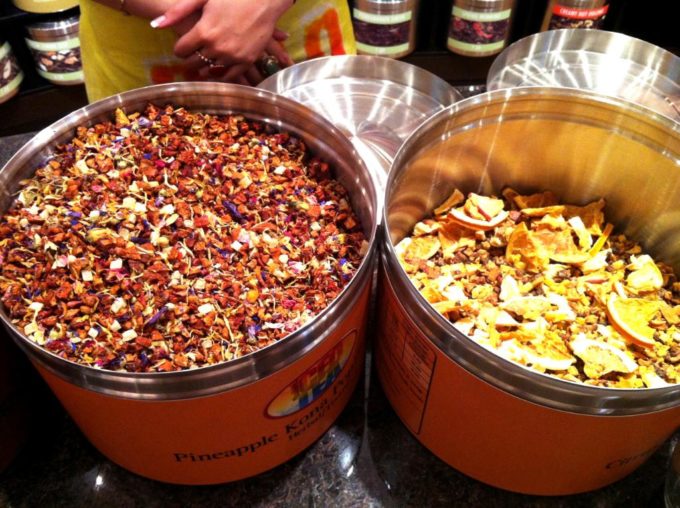 Teavana is pretty much the greatest place for tea ever! So glad we finally have them here in Canada. We just kind of stumbled upon it in one of the malls. I was so excited, and spent way to much money in there.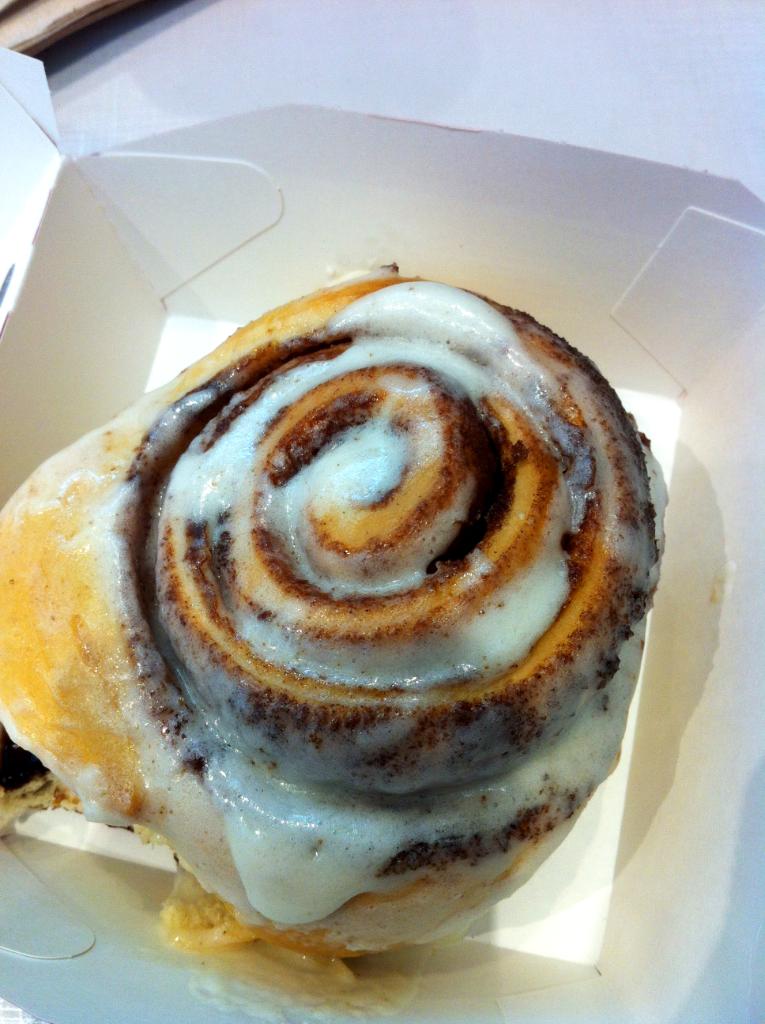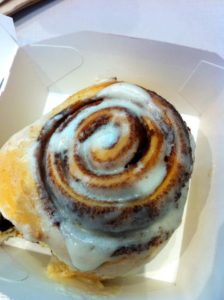 Cinnzeo
cinnamon buns. Seriously the best ever. There used to be one in Winnipeg, and every time I went home, I would bring a box back. Unfortunately, they closed in Winnipeg a few years back, and I've been jonesin' for one for so long. I brought 15 small ones home, and two big ones for the road! Funny story, one time our dog ate the whole box of cinnamon rolls. He survived. He also survived eating 5 lbs. of chocolate, a frozen ham, my sisters birthday cake and countless Easter hunt items (all on separate occasions of course).
On Sunday, we headed out to Banff and Lake Louise. We had lunch at
The Banff Avenue Brewing Co
and we were lucky enough to grab a spot out on the patio on the second level, overlooking Banff Ave and the gorgeous mountains. We had a great view, and the weather could not have been better. We both ordered the Pulled Pork Sandwich and it was pretty good, but not the best we've ever had.
I also checked something off my bucket list!!!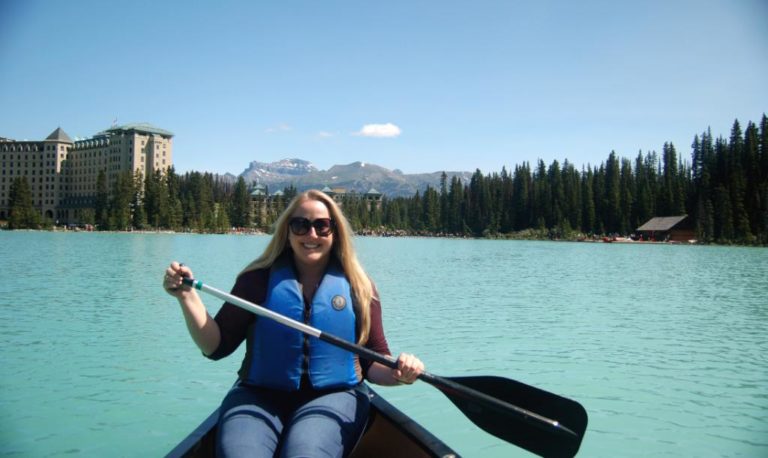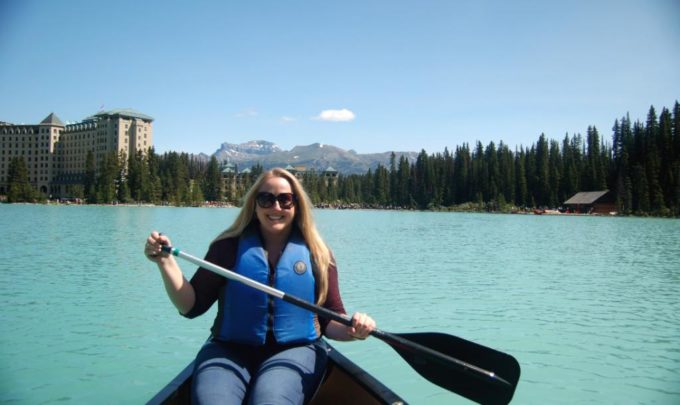 Canoeing on Lake Louise!!!
We have been to Lake Louise a few times, and I never get sick of the fresh mountain air, and scenery. But we just never seemed to have time to go out on the lake in a canoe. Not this time. I did not care. We were going to do this even if it meant getting home at midnight. And voila, we did it!! I had the greatest time ever!
The simple things, right?