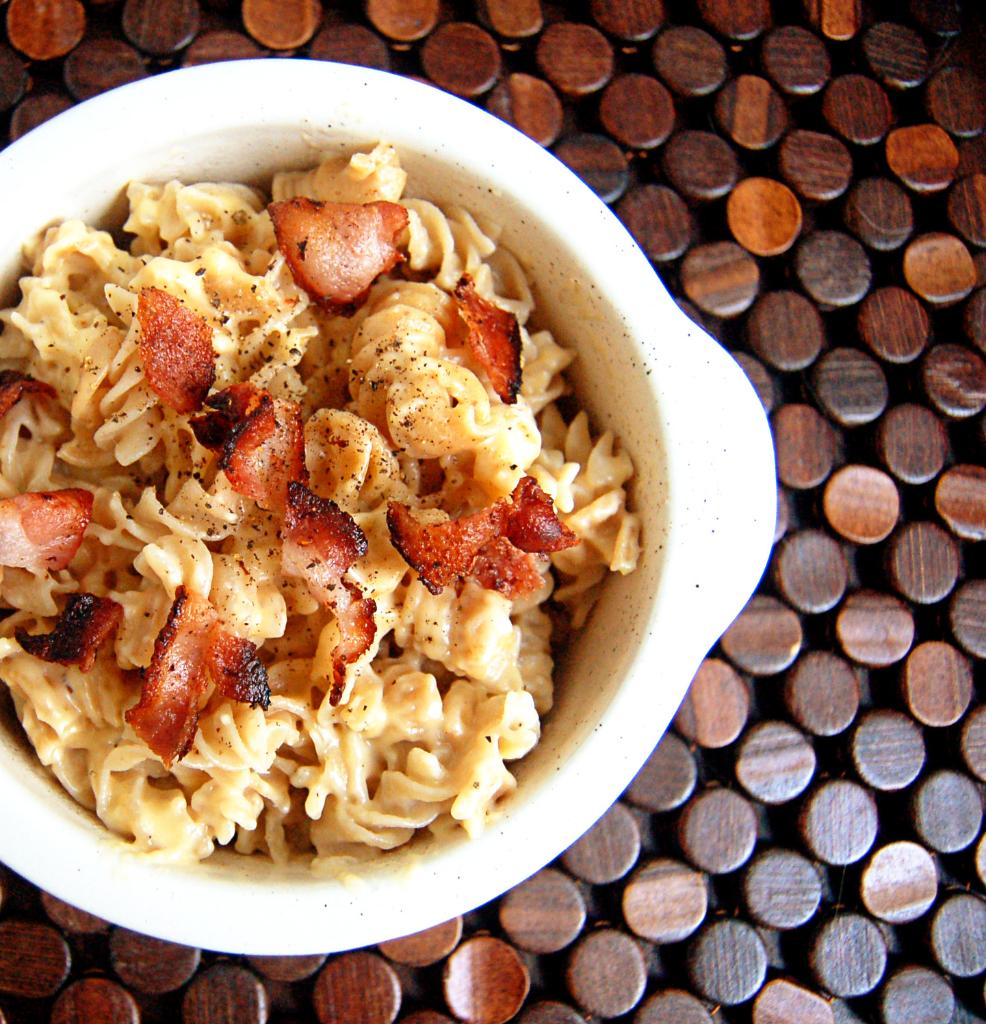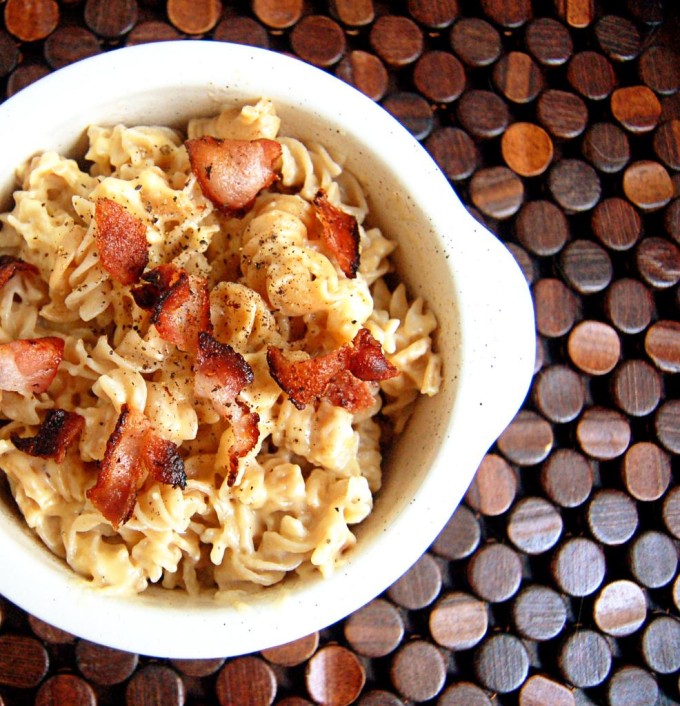 I clearly have a complete disregard for the health of myself and of those I feed. Case and point, this mac and cheese recipe. Dish this up for yourself, and you will totally see what I mean.
This is, by all means, an adult version of the ultimate comfort food. You simply can't go wrong. I've seen a few restaurants that offer a beer infused mac and cheese and I knew I had to try it for myself.
When it comes to baking or cooking with alcohol, I usually choose something that I would actually drink. So when it came to choosing a Pale Ale for this recipe, I didn't even bother looking at random craft beers, or special imports that I've never tried. I stuck with what I knew. And so I chose Alexander Keith's India Pale Ale.
I was admittedly, a little skeptical that the beer wouldn't actually impart any flavor. Boy, was I ever wrong. When I was "taste testing" the cheese sauce, I could really taste the difference the beer made. Make sure you dip your finger in the sauce before and after the beer is added and see for yourself.
When I made this recipe, I didn't use the full amount of pasta, and the sauce was…..well….. really, really saucy. I highly recommend using the full pound of pasta, or cutting the sauce recipe in half. The original recipe calls for you to bake it with breadcrumbs on top. I'm not a huge fan of that, so I omited that step. The baking may also help the pasta absorb some of the sauce too. It keeps fairly well, and makes for a great lunch the day after.
Pale Ale Mac and Cheese
1 lb pasta (elbow, shells or fusilli work well)
1/2 cup butter
2 cloves garlic, minced
3/4 cup flour
1 1/2 cups milk
1/4 cup cream
8-10 ounces of Pale Ale such as Alexander Keith's India Pale Ale
4 ounces of processed cheese, such as velveeta, chopped into small cubes
6 oz shredded cheddar. (I used 4 ounces cheddar and two ounces monterey jack)
Salt and Pepper to taste
1/4 lb bacon, cooked, and coursely chopped
Prepare pasta al dente. Drain and set aside. You may want to lightly coat the pasta with oil to prevent it from sticking together.
In a saucepan, melt the butter over medium-high heat. Saute the garlic for 1 minute, until fragrant and the butter is bubbly.
Add flour gradually, stirring constantly. Reduce heat to medium and continue to stir until the mixture becomes smooth.
A little at a time, add the milk and cream, and then the beer.
Add the processed cheese and stir until it melts. Add the shredded cheese and stir until it also melts.
Season to taste with salt and pepper.
Add cooked pasta to saucepan and stir to coat.
Top each serving with bacon.