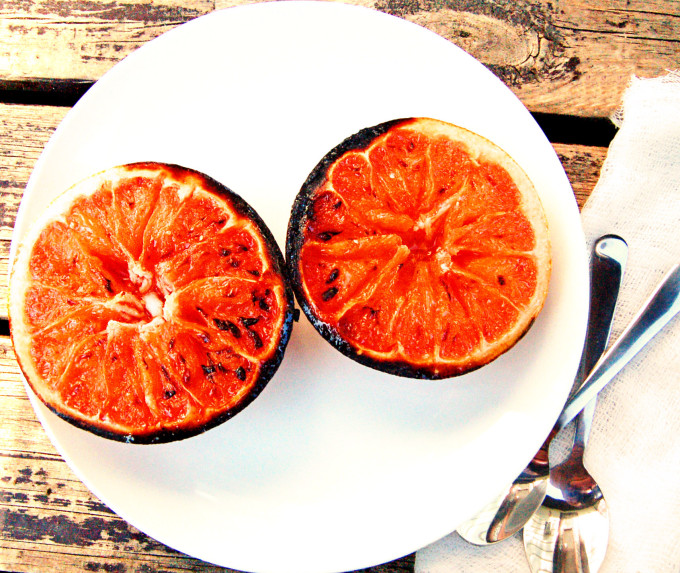 My dad first introduced my sister and I to grapefruit when we were pretty young. He would load it up with sugar, and it was an instant hit! I've had this recipe (if you can call it that) on my list for a few months now, and I just happened to remember it while I was at the grocery store this past weekend. So, I picked up a grapefruit for the first time in years, and headed home.
Also, this recipe really made me realize how badly I need a kitchen torch. I used the broiler, and it made the fruit quite warm, which I can't say I'm a huge fan of. Regardless, it was still delicious. The grapefruit was still sugary sweet, which is how I like it!
Grapefruit Brulee
1 grapefruit
2 tbsp sugar
Kitchen torch
Cut grapefruit in half, and place fruit, face down, on paper towel to dry for 5 minutes.
Flip the grapefruit right side up, and sprinkle the flesh of the fruit with 1 tbsp of sugar.
Use kitchen torch to heat the sugar, until it's melted and turning amber. Or place on a tin foil lined baking sheet, and place under the broiler for about 8-10 minutes, or until sugar is melted and turning amber.
Let cool before serving.