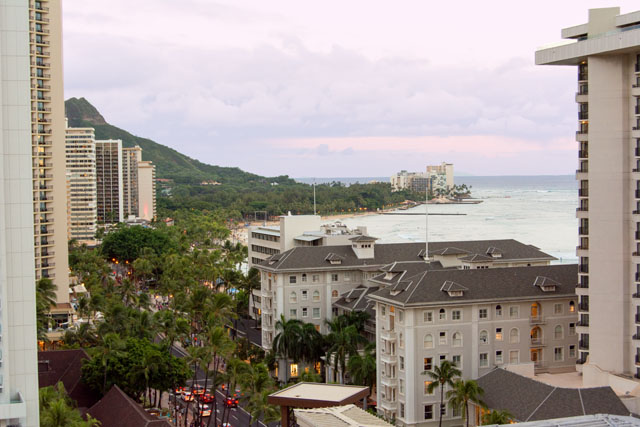 I feel as though I failed myself in the lack of photos I took in Hawaii. Honestly though, pictures don't do enough justice. You have to see it for yourself. Utterly breathtaking.
The first three nights were spent at the Holiday Inn Waikiki Beachcomber, where we were upgraded to a 14th floor ocean view room – we may or may not have high-fived the lady at the front desk. I'm certain she thought we were nuts.
The room was small but comfortable, with an impeccable view. We could see Waikiki Beach and Diamond Head from our balcony.
Let's talk about the beaches, because quite frankly, they were the highlight of my trip. Personally, I could park it on a beach all day and be completely content.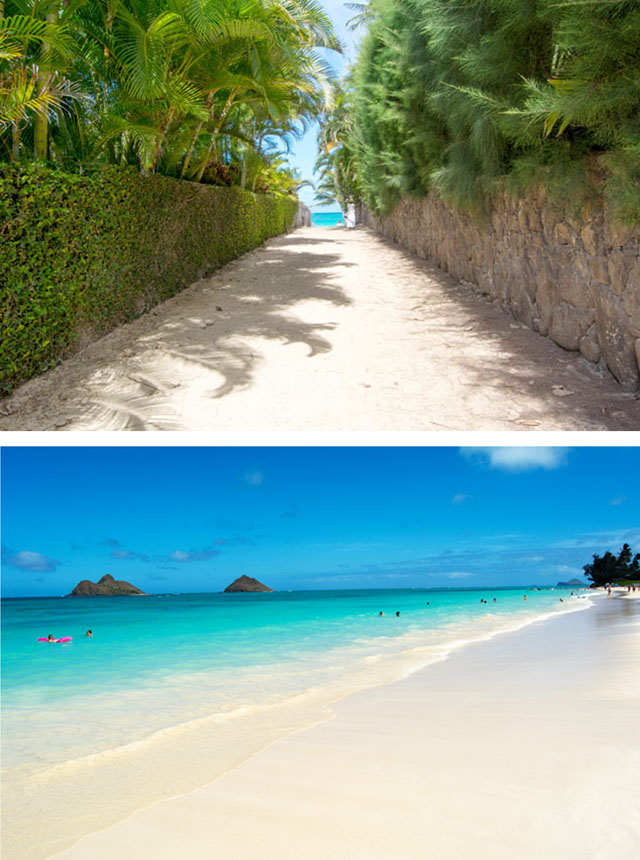 Lanikai beach is complete heaven. It gets pretty busy on weekends and parking is a bitch, but the water is calm in comparison to other beaches. If you're looking to leisurely float around, this is the beach for you.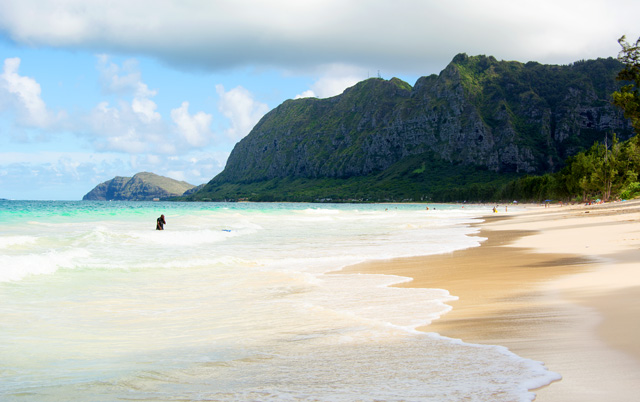 My favourite beach was recommended to us by our Airbnb host. She didn't know the name of the beach, just some rough directions on how to get there, which were basically "turn right at McDonald's, drive to the end of the street and you're there". We inevitably called this place, McDonald's beach. It was a very quiet place with some good waves and a great view. On the last day, after I dropped Thao off in Chinatown, and I came here and enjoyed the beach for a while longer.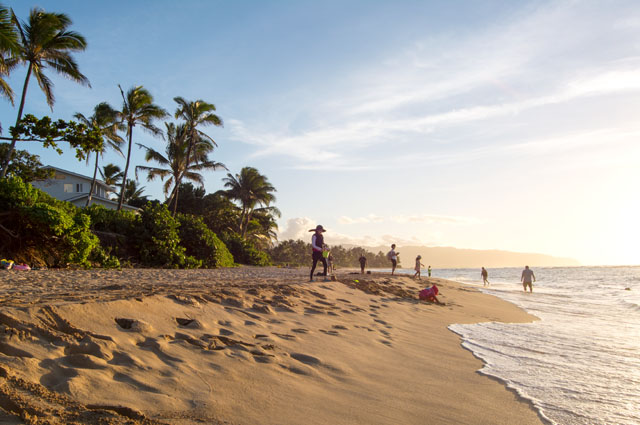 On our last night, we made our way to the North Shore and played witness to a brilliant sunset on Laniakea beach.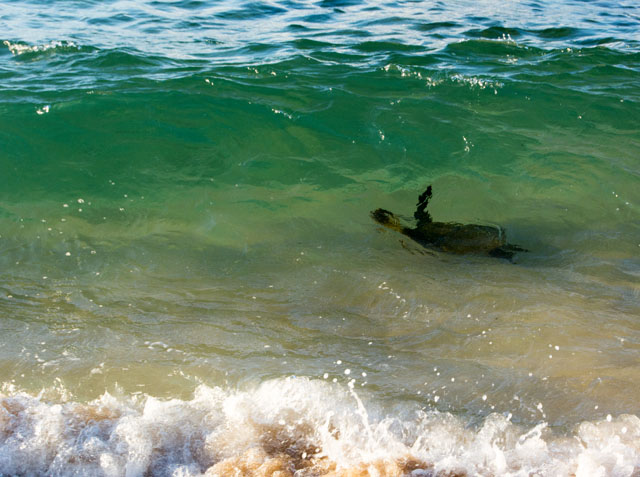 And we were lucky enough to see a turtle! He swam in the waves close to shore right in front of us for about an hour. We just sat on the beach and took it all in.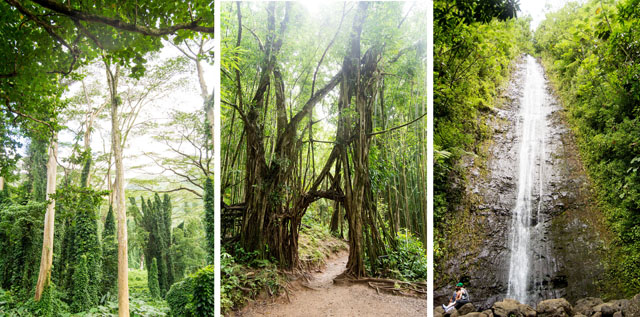 The hiking was spectacular in Hawaii and I wish we had made time to do more of it. We made the trek up to Manoa falls, which is an 1.5 hour hike roundtrip. Because the hike is considered "easy" and its close proximity to Waikiki Beach, it gets busy. We were there at 7am and there were already troves of people. The paths were slick and muddy, and the humidity was insane, but all completely worth it.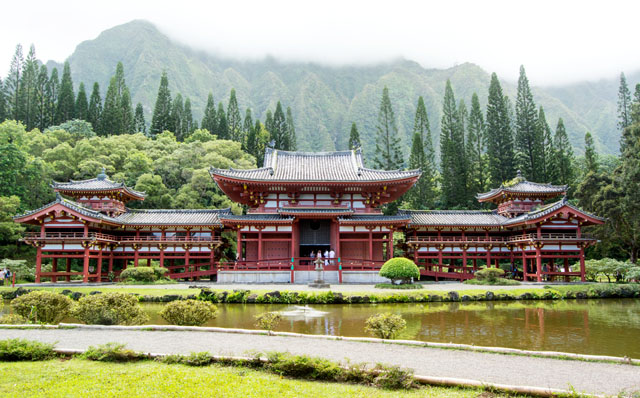 I would also recommend making your way up to the Valley of the Temples Memorial Park and walking around Byodo-In Temple. The temple grounds are lush, tranquil and incredibly peaceful.
And if you have the time, you NEED to get yourself to the Aloha Stadium Swap Meet. This was recommended to us by Markus from Eggs n' Things. The Swap Meet is an open air market, where you'll find local merchants selling art, coffee, food, and all sorts of "made in Hawaii" products. Bring cash and wear comfortable shoes!!
I miss Hawaii SO much!! I really need to get back there ASAP because 6 days was not enough time!
Be sure to check out my previous post on the food we ate while in Hawaii.