Yay for long weekends. Booo to summer ending. How is it Labour Day weekend already? I'm clinging to summer as hard as I can. I am not ready for it to be over. Mostly because it never fully arrived this year. I really needed to make something summery, and stat! What's more quintessential to summer than ice cream? Nothing – that's what. So that's what I made.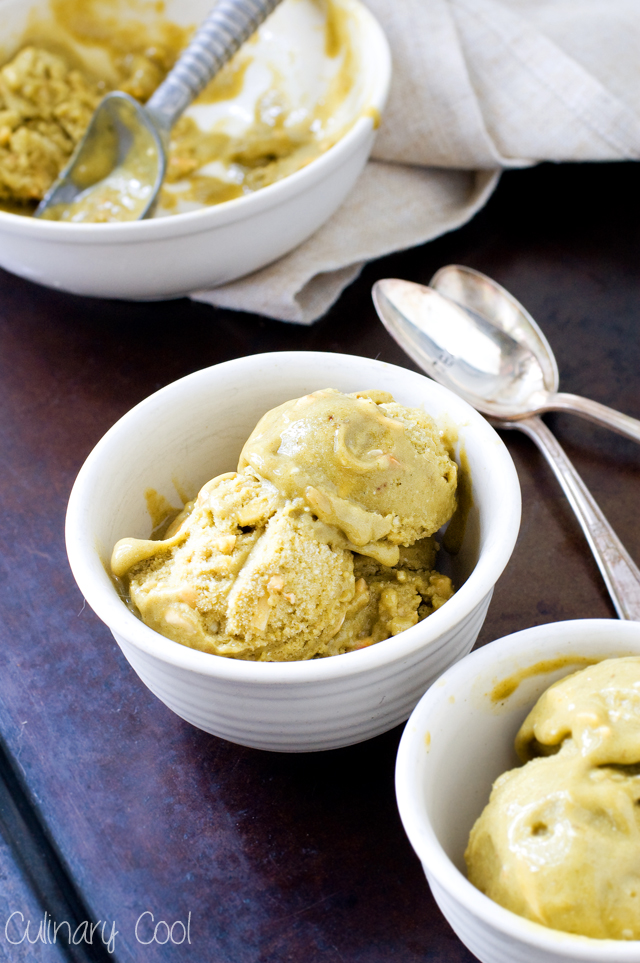 There are so many different ways to make ice cream; custard base, cream base, and most recently, banana base. My sister has been hot on the banana ice cream for some time now. It's a healthy treat that still makes you feel like your indulging in something naughty. It's creamy, slightly sweet, and the flavor combo's are endless.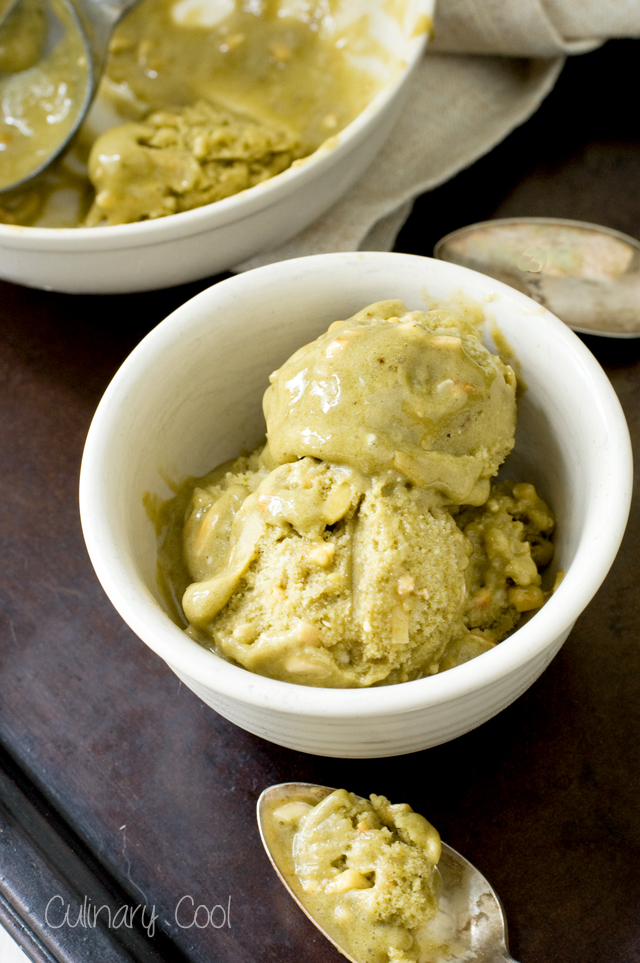 I've had some organic matcha powder kickin' around that I've been wanting to try, and I knew it would be great in ice cream. To add some extra flavor, I added a touch of almond extract, and for some crunch, I added some toasted slivered almonds. Banana's are full of potassium, and by adding the matcha, you add a healthy dose of antioxidants and energy.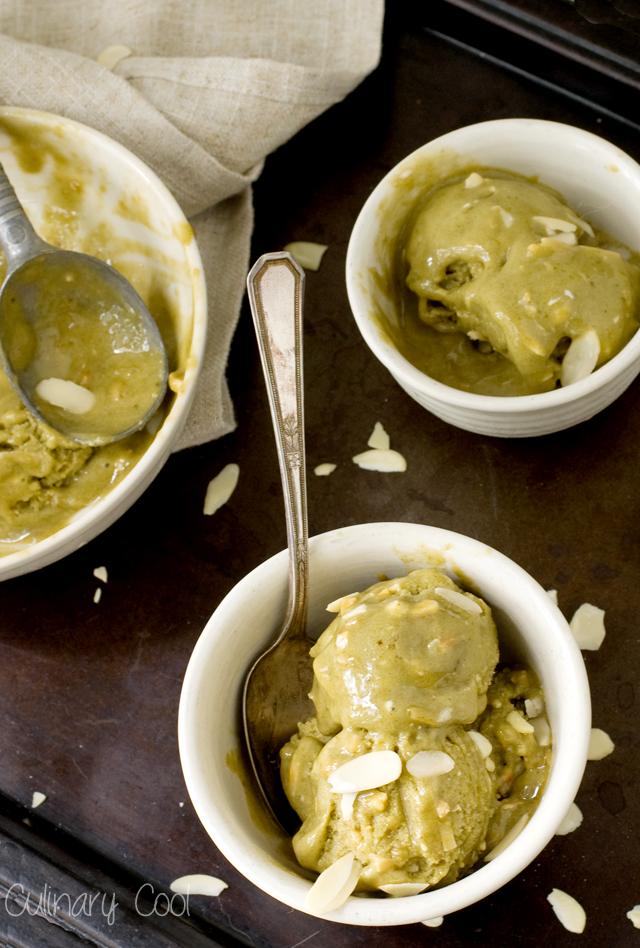 Not only is it delicious and healthy, but it's way easier to make than traditional ice cream. You literally just chop and freeze bananas, then throw them into your food processor – bam! You have banana ice cream!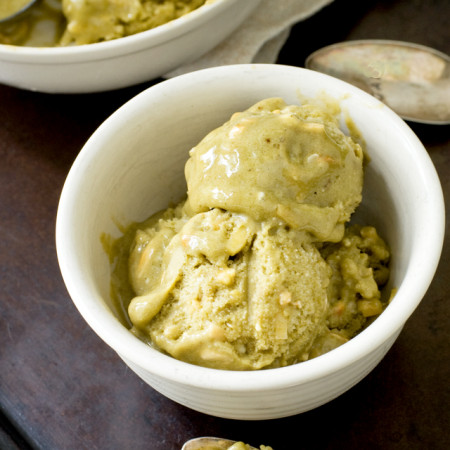 Ingredients
2

ripe bananas

1/4

tsp

almond extract

2

tsp

matcha green tea powder

1/2

cup

toasted slivered almonds
Instructions
Peel and slice both bananas.

Freeze for at least 2 hrs.

Blend the frozen bananas in a food processor or blender. It will take a few minutes for the bananas to get smooth and creamy.

Add in the almond extract and matcha and blend until combined.

Add in the almonds and pulse until just combined.

The banana ice cream is ready to eat at this point, and it will be the consistency of soft serve. Or you can transfer the ice cream to an airtight container and freeze until firm like traditional ice cream.
Nutritional calculation was provided by WP Recipe Maker and is an estimation only. For special diets or medical issues please use your preferred calculator
Notes
Culinary Cool Original Recipe
*Disclosure: Kiss Me Organics provided the Matcha powder at no cost for consideration. All opinions are my own.