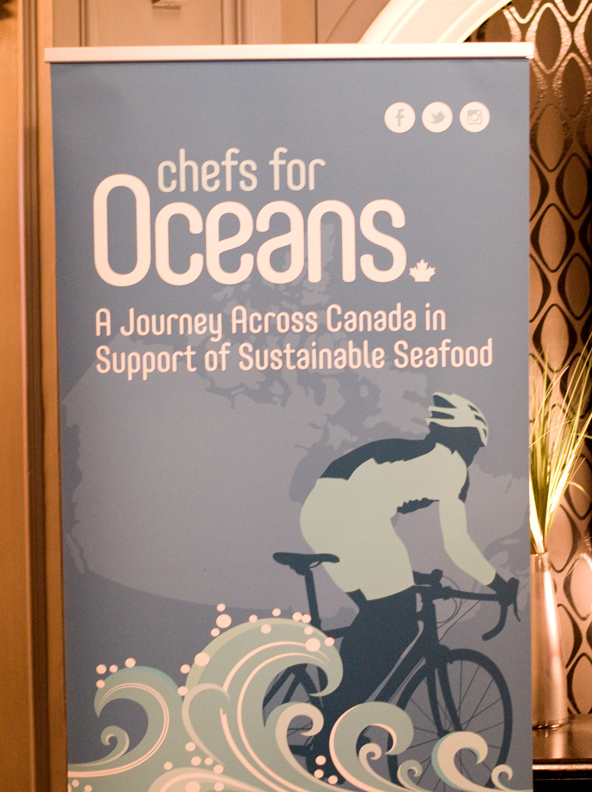 I recently had the pleasure of attending an event in support of sustainable seafood. Overfishing is the greatest threat to our oceans today. About 90% of all large, predatory fish are already gone from our oceans due to overfishing. We are now fishing the last 10% of species such as tunas, swordfish, and sharks. This basically means that our marine species cannot reproduce fast enough to keep up with the demand. The only way to solve this problem is to turn to more sustainable ways of obtaining seafood. Sustainable seafood can be defined as species that are caught or farmed in a way that ensures the long-term health and stability of that species, as well as the greater marine ecosystem.
Chef Ned Bell is biking across Canada for this cause. He started in Newfoundland on July 1st, and his journey will end in Vancouver on September 11th. He stopped in Regina on August 23rd to support and bring more awareness to the sustainable seafood cause. The reception was held at Crave Kitchen + Wine Bar and we sampled many creative dishes using the most amazing seafood I have ever tasted. Not only that, but we gained a wealth of knowledge about sustainable seafood and what to look for when your shopping.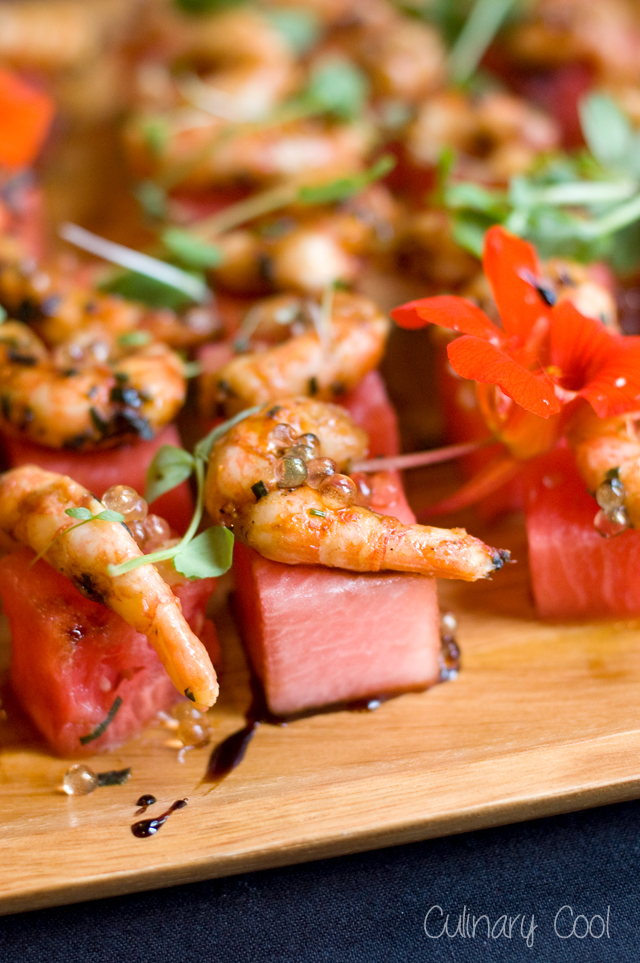 Chef Bell's goal is make sustainable seafood readily available to all Canadians within the next 10 years. Sustainable seafood methods are needed to ensure we don't deplete our oceans resources, and is necessary for healthy oceans, rivers, and lakes. OceanWise is a fantastic program bringing awareness to this cause. I would highly recommend viewing their site to learn more about the movement, and find a local supplier of sustainable seafood in your area.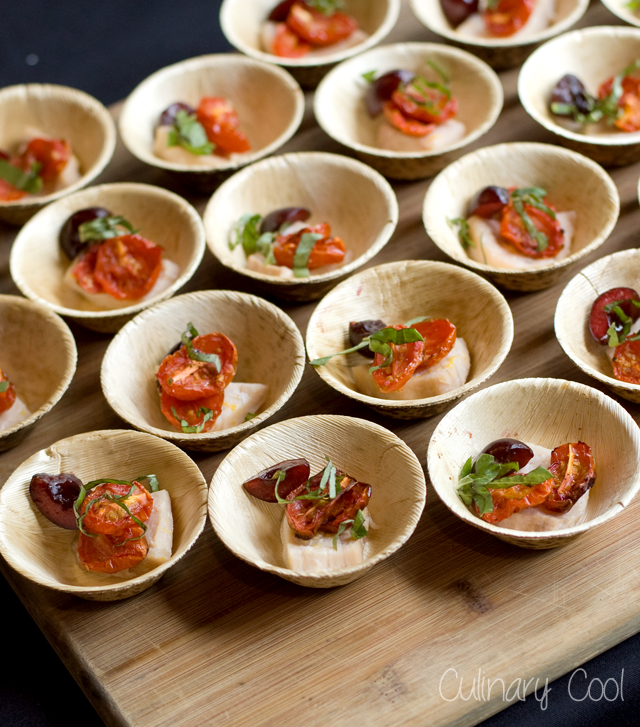 To support Chef Bell, and to learn more about his travels across Canada, including events in your city, visit www.ChefsForOceans.com .