Looking to add something new to your Thanksgiving meal? Why not try a quintessentially Canadian flavour combo – maple and curry.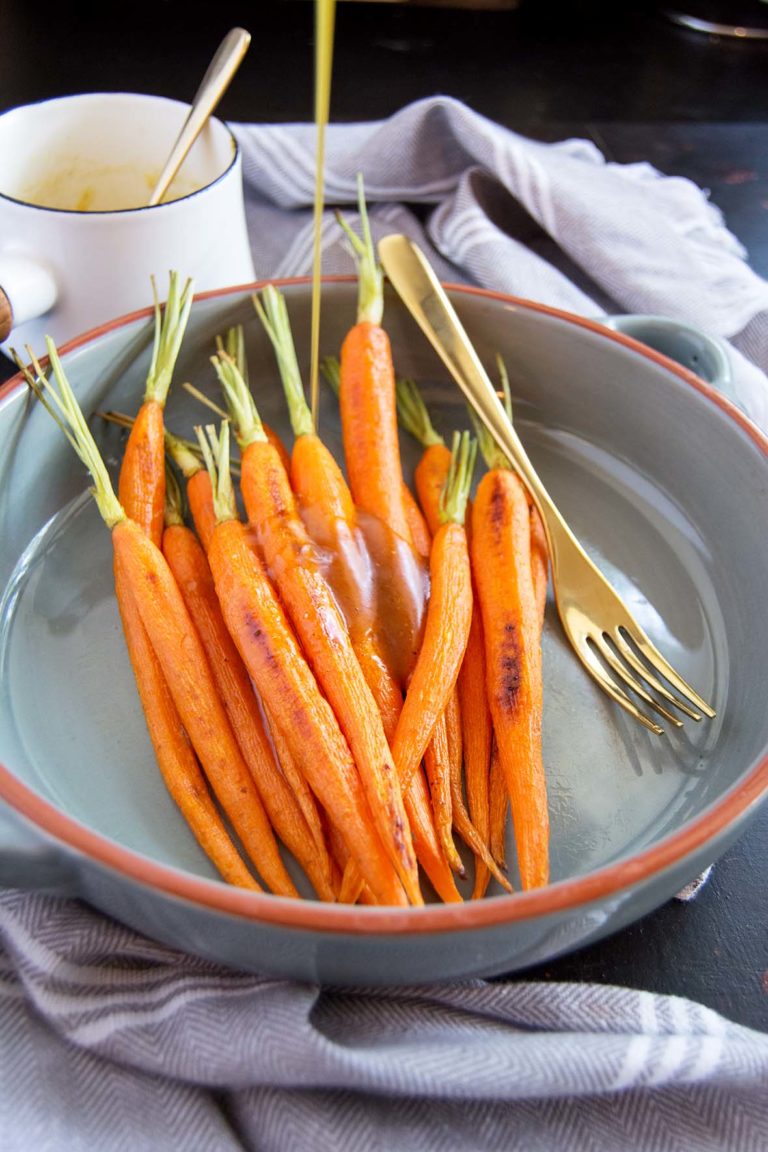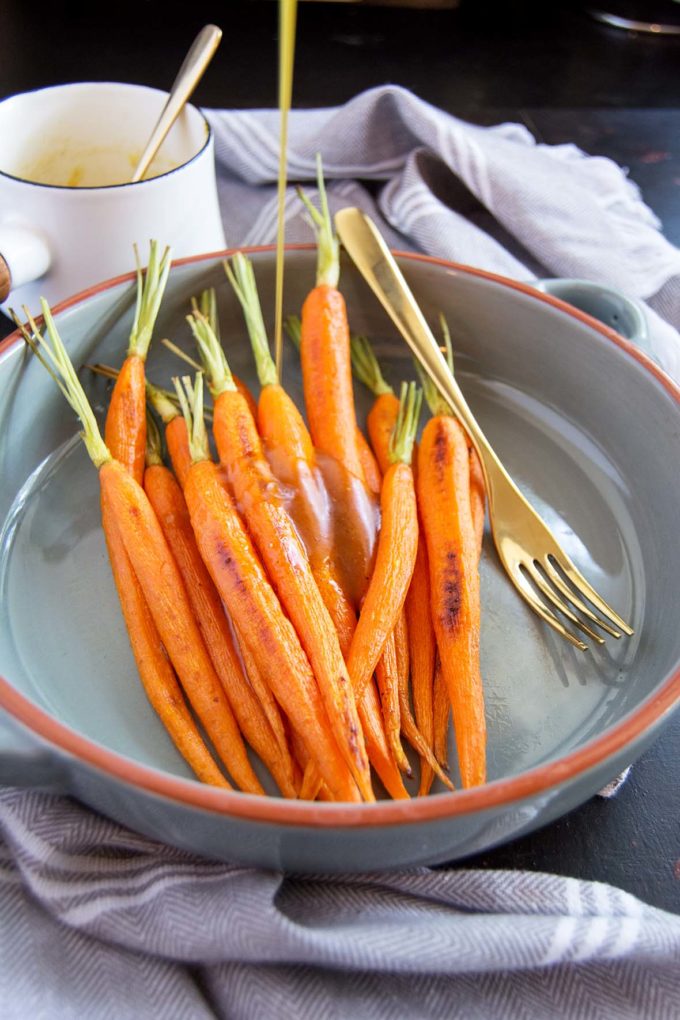 Three years ago, I took a 16-day road trip to the East Coast. Obviously, I devoured my fair share of fresh, local seafood (oh lord, the lobster), but the thing I ate the second-most is quite surprising. Chances are, if you've never been to the Maritimes, you've probably never heard of it – Maple Curry Chicken Penne.
I'm a fan of maple, and I'm addicted to all things curry, so when I first saw this on a menu, it was a no-brainer choice. Holy, love at first bite. It was slightly sweet – just enough to detect the richness of the maple – and had a mild curry flavour. I've made this pasta dish SO many times at home and it reminds me of the Maritimes with eat bite.
I wanted to be able to enjoy that sweet curry deliciousness more often – and not with carbolicious pasta. Not that I have anything against pasta, but it's all about balance.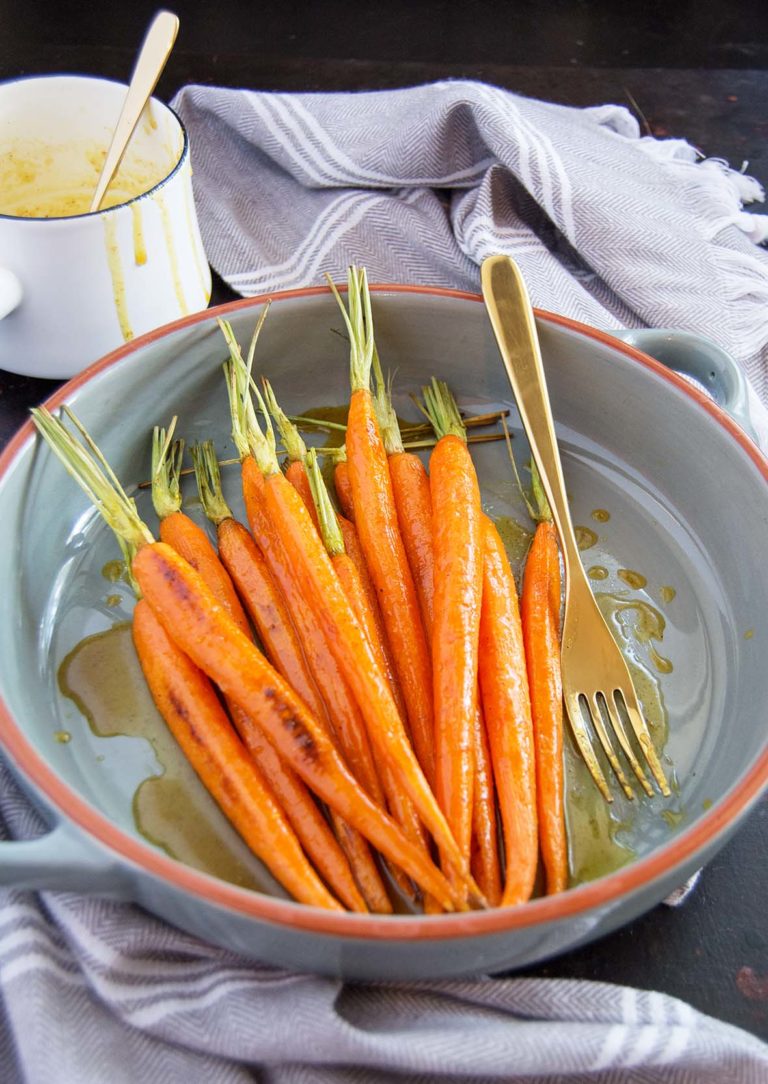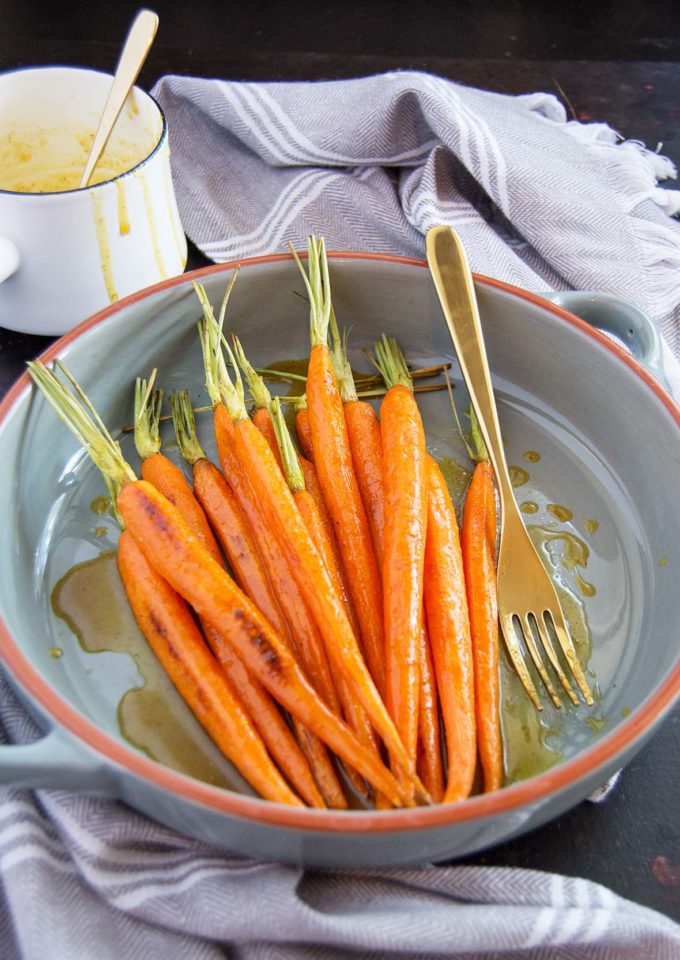 So I got to thinking. What else might benefit from a generous drizzle of maple and curry?
Carrots!
My family makes glazed carrots as a side dish on occasion and it's one of my favourites. Why not swap out the honey for maple, and add a dash or two of curry? Call me crazy, but it works. It works so incredibly well, that my mother, who "hates curry" even liked them. Now that's saying something.
If you're looking to add variety and change to your thanksgiving (or anytime) meal, Maple Curry Glazed Carrots are sure to be a hit.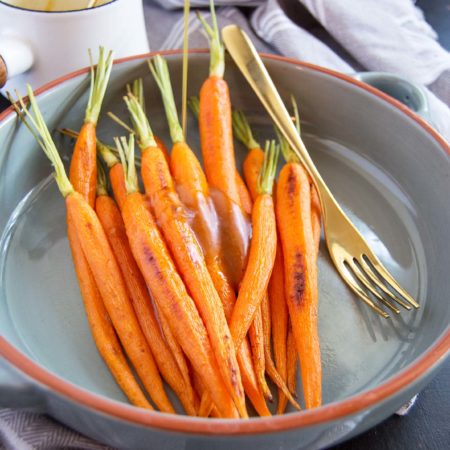 Ingredients
1

lb

carrots

peeled*

1

tbsp

olive oil

salt

1

tbsp

butter

2

tbsp

maple syrup

2

tsp

curry powder
Instructions
Preheat oven to 450 degrees F. Line a baking sheet with parchment.

Peel carrots and trim the tops.

Toss the carrots with olive oil and sprinkle lightly with salt. Place on the baking sheet in a single layer.

Roast for 10 mins, stir/toss the carrots around, then roast for another 10 mins, or until tender.

Meanwhile, in a small saucepan, melt the butter.

Remove from heat, add the maple syrup and curry powder. Stir to combine.

Pour over the roasted carrots and serve hot.
Nutritional calculation was provided by WP Recipe Maker and is an estimation only. For special diets or medical issues please use your preferred calculator
Notes
*I used slender carrots with the tops still on. You can use any type of carrot you like.