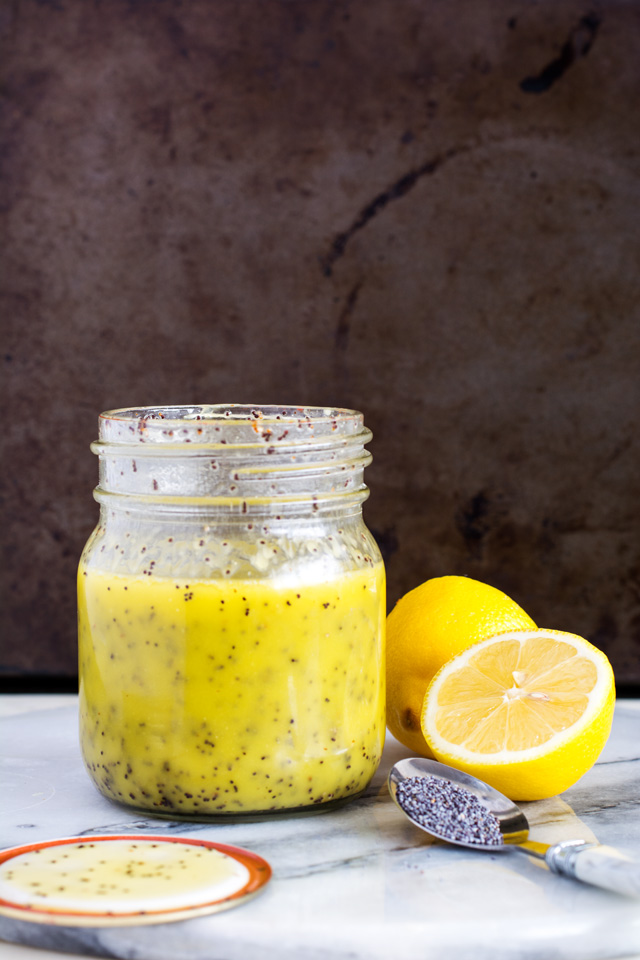 So, January started out pretty rocky for this girl. I was hit with the worst flu of my adult life, and it knocked me on my ass for 4 straight days. It was bad. I was so achy I couldn't sit or lay down. If I did sleep, it wasn't very long. I was grouchy AF, as one can imagine. All I'm going to say is that I don't think I can ever, and I mean EVER, eat tomato soup and grilled cheese again.
Nope.
Even the thought of it is bringing back some gruesome memories.
TMI? Sorry 'bout that, lets move on.
Once my appetite came back, it came back with a vengeance. I wanted to eat everything, but my biggest craving was for a salad.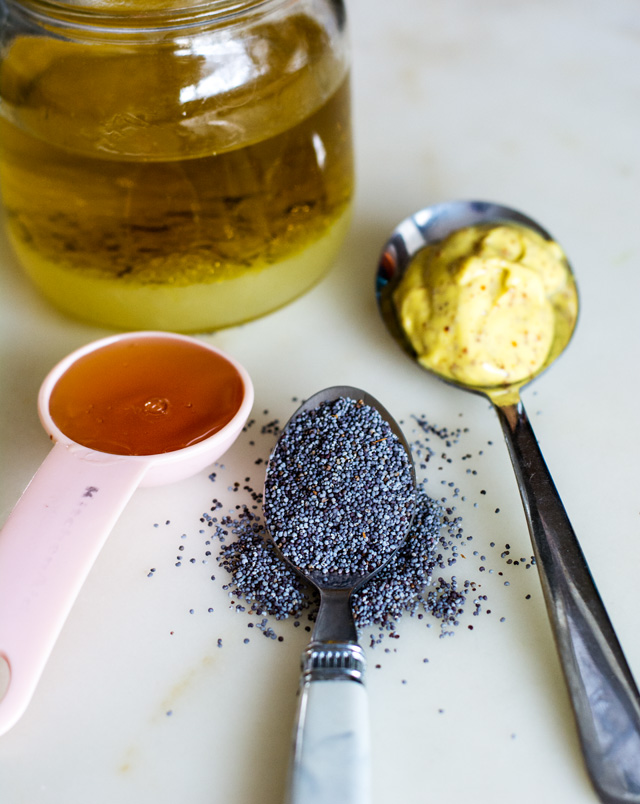 Salad is an out-of-character craving for me. I get bored of them so quickly. I need something a bit more complex than just random veggies with some store-bought dressing. In fact, I can't remember the last time I bought salad dressing.
Why?
Because it's basically the easiest thing to make, ever. Seriously. I actually prefer my Homemade Caesar Salad Dressing and Greek Dressing over store bought stuff any day.
It's a very simple ratio of ingredients for homemade vinaigrette: 3 parts oil to 1 part acid (vinegar or citrus juice), a tbsp of something to sweeten things up (such as honey), a dash of salt, and a tbsp. of an emulsifier (garlic or mustard work great). Oil and vinegar naturally separate, so adding honey, mustard, and/or garlic, helps to emulsify the dressing, i.e.: bring it all together as a cohesive mixture. And the combinations are seemingly endless.
This past weekend was a total "Lemon & Poppyseed" extravaganza in my tiny, cramped kitchen. I was playing around with some recipe ideas (some were winners, some were utterly pathetic), and when I needed a break from testing, I made a wicked Brussels Sprout Salad with a Lemon and Poppyseed Vinaigrette. I had no intention of blogging this, but it turned out SO darn good, I just had to share. So I setup a quick photoshoot, as I was losing daylight, and took a few hasty shots. And whataya know, they turned out pretty swell, if I do say so myself.
Lemon Poppyseed dressing is fresh and bright and jazzes up just about any salad. Not to mention it comes together in about 2 minutes flat! It has quickly become my new favourite salad dressing and I'm sure you'll love it too.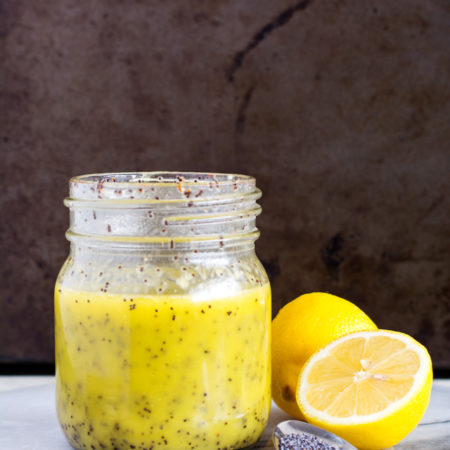 Ingredients
3/4

cup

extra virgin olive oil

1/4

cup

freshly squeezed lemon juice

1

tbsp

dijon

1

tbsp

honey

1

tbsp

poppyseed

salt and pepper to taste
Instructions
Add all ingredients into a medium mason jar, or bowl.

If using a mason jar, put the lid back on, and shake until well combined. If using a bowl, whisk until well combined.

Keeps well in the fridge for about a week. It will separate as it sits, so you will need to shake or mix it before each use.
Nutritional calculation was provided by WP Recipe Maker and is an estimation only. For special diets or medical issues please use your preferred calculator