A lovely cheese pizza, just for me!
And for you!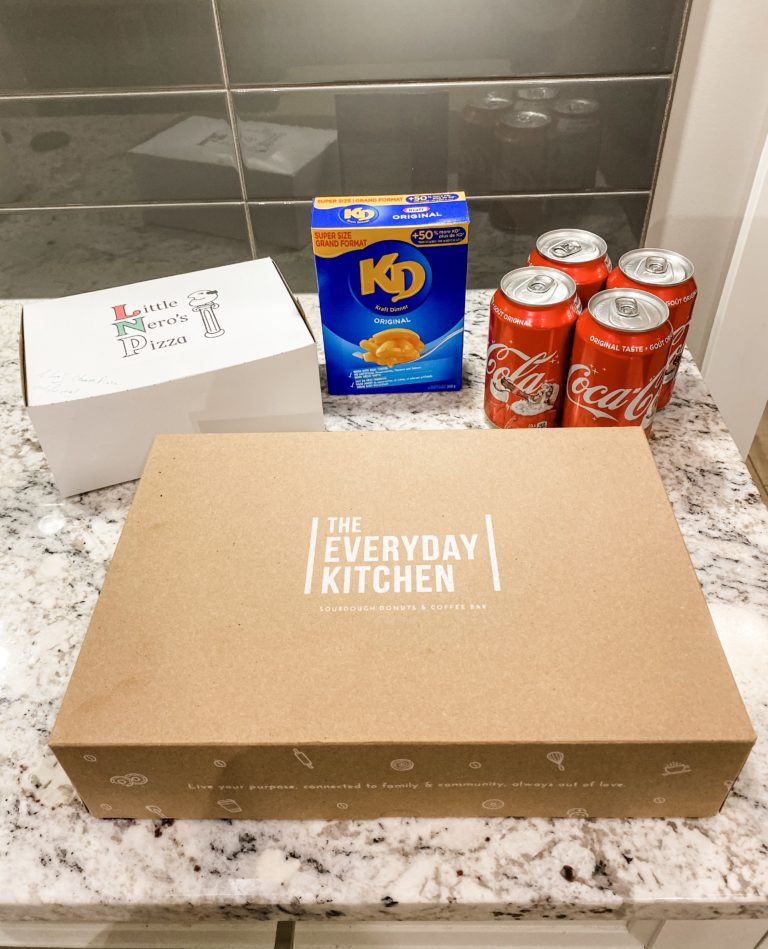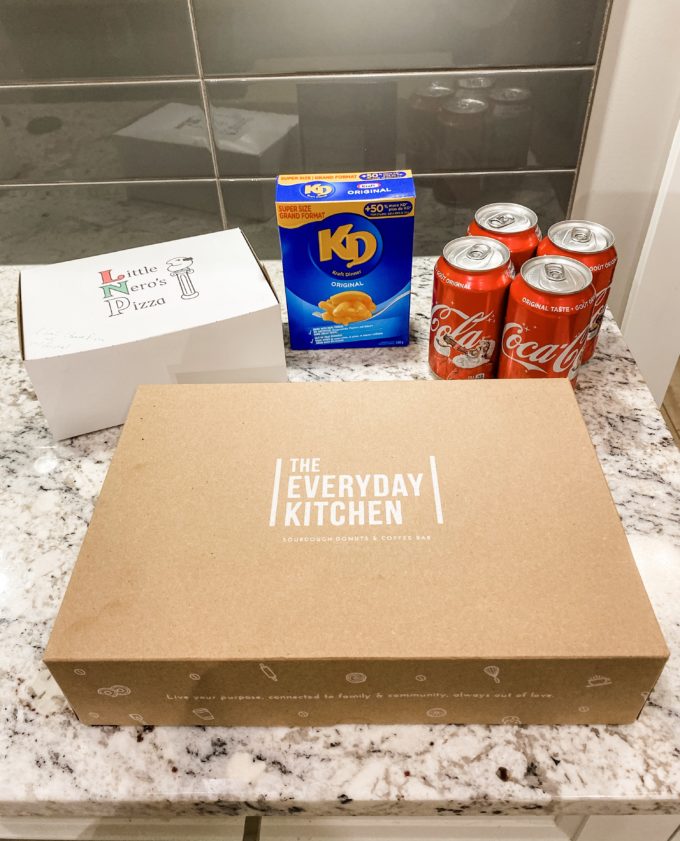 I'm a lover of all movies, but there's something extra special about Christmas movies. Topping the list of favourites is definitely Home Alone. Even my nephews are obsessed with the movie and can quote all of the memorable lines, such as, "look what you did you little jerk!"
Classic.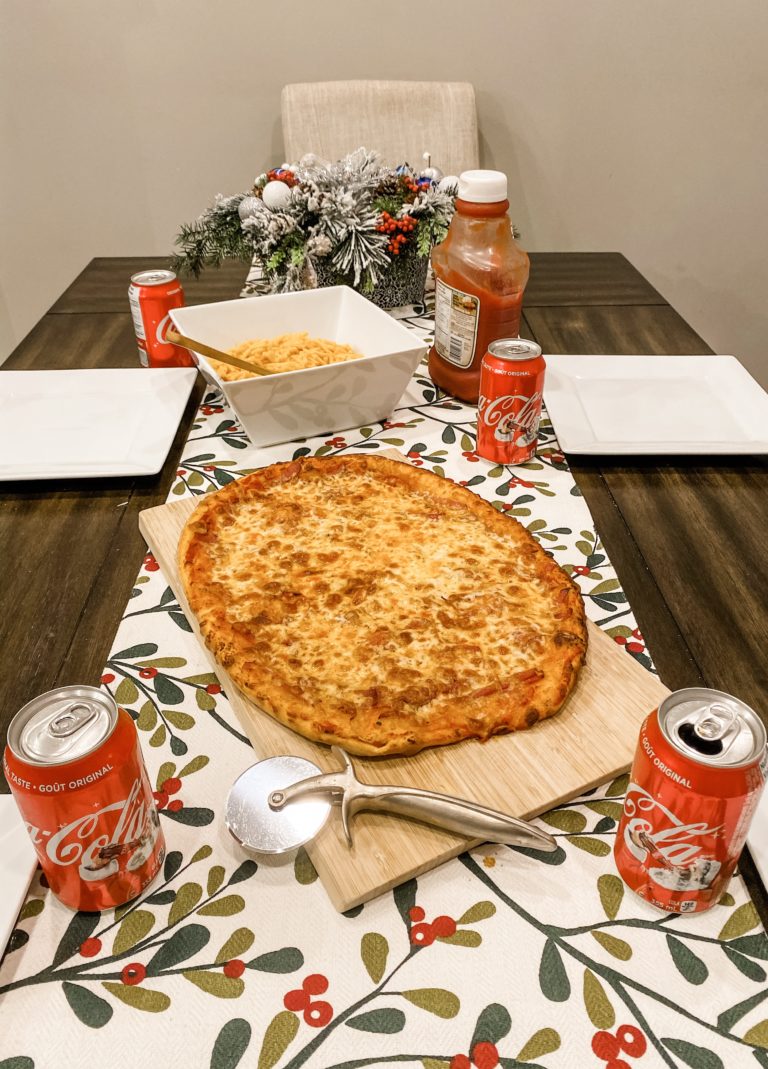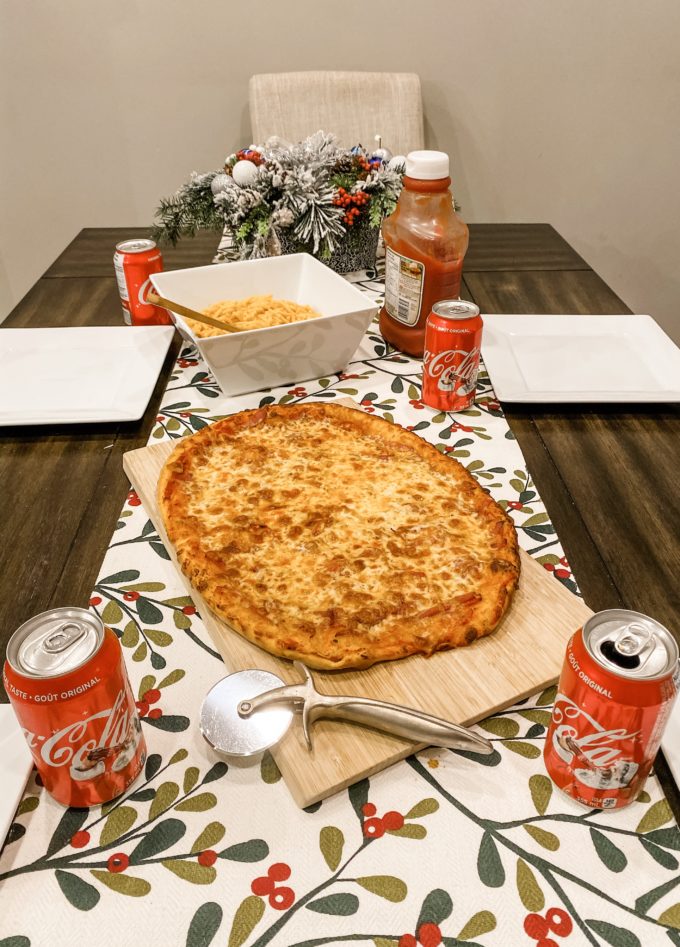 So when I saw that the gals at our local meal kit service, Zesty Kits, were offering a super fun Home Alone themed Dinner Meal Kit, I texted my sister and we ordered one. It was the highlight of our weekend!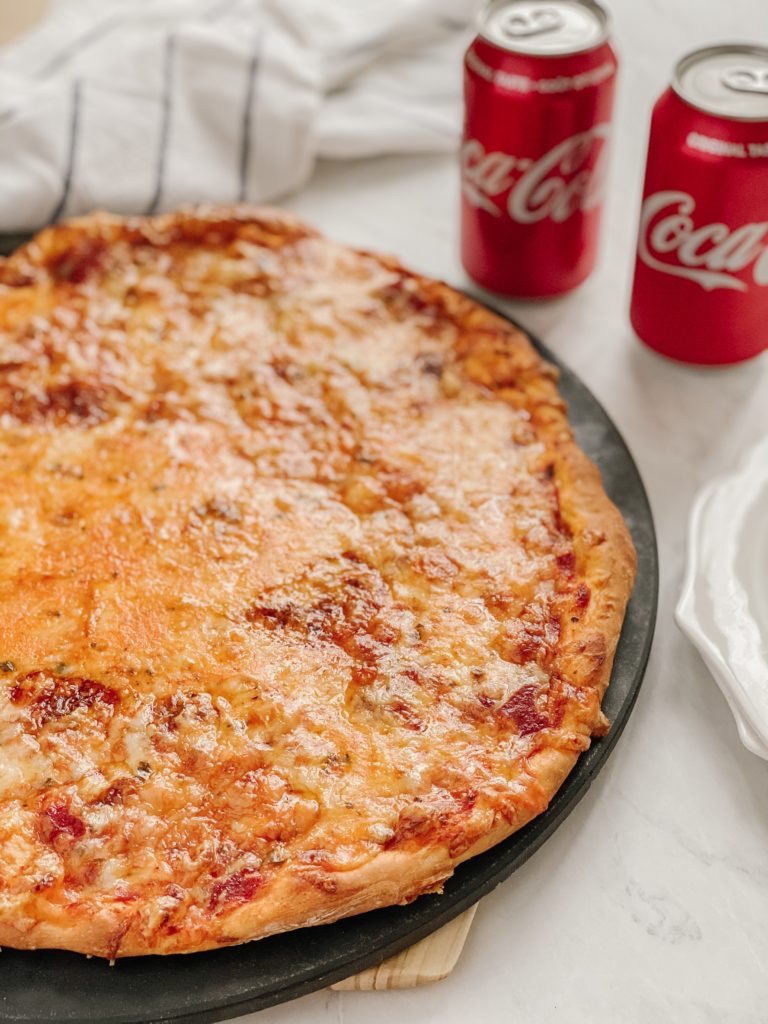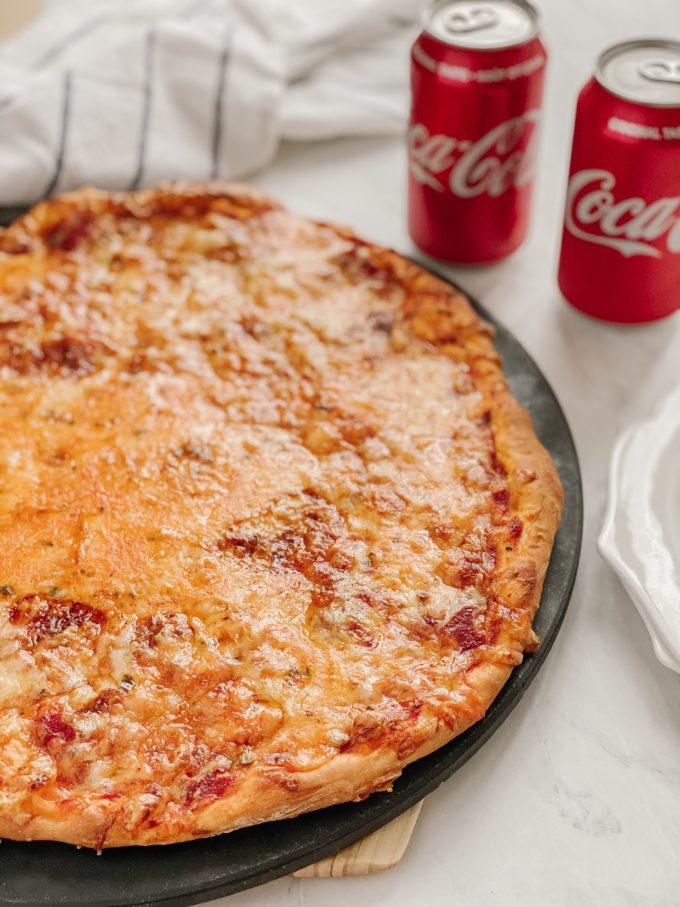 The Home Alone kit includes
-Everything you need to make one large cheese pizza: pizza dough was from Italian Star Deli
-4 cans of Coke
-6 sourdough donuts from the incomparable Everyday Kitchen, however the kits are now outfitted with the amazing donuts from Hobo Donuts.
-Super Sized box of Kraft Dinner
Only things missing were booby traps and wet bandits.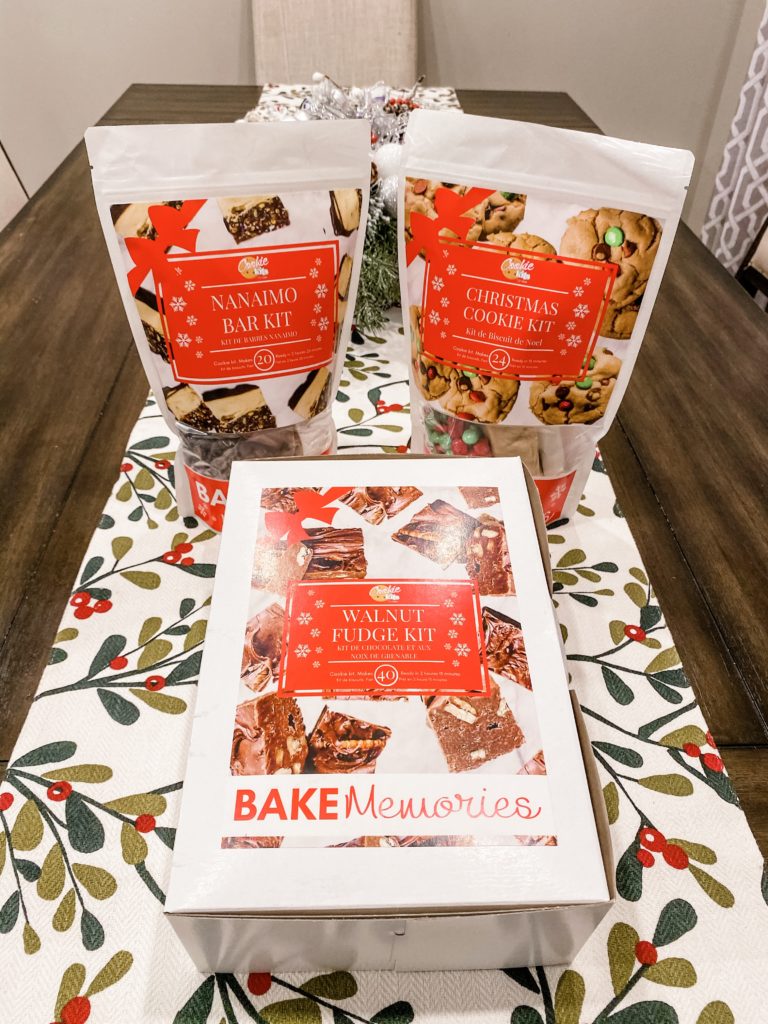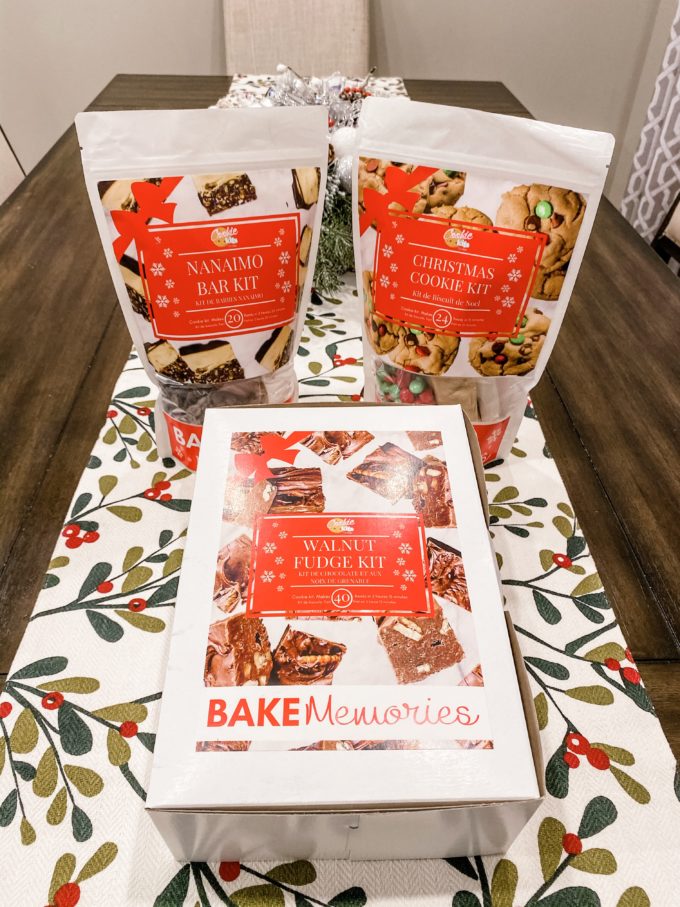 The girls also sent over three of their Christmas Baking Kits for us to try. The walnut fudge is amazing! I've never actually attempted making fudge at home, and this kit made it easy-breasy and it's definitely something I would buy and make again. The bags the kits come in are made from rice paper, making them compostable and eco-friendly, which is incredible! The baking kits also make great hostess gifts, as well as activities to do with small kids. My nephews helped make the cookies and it was super easy!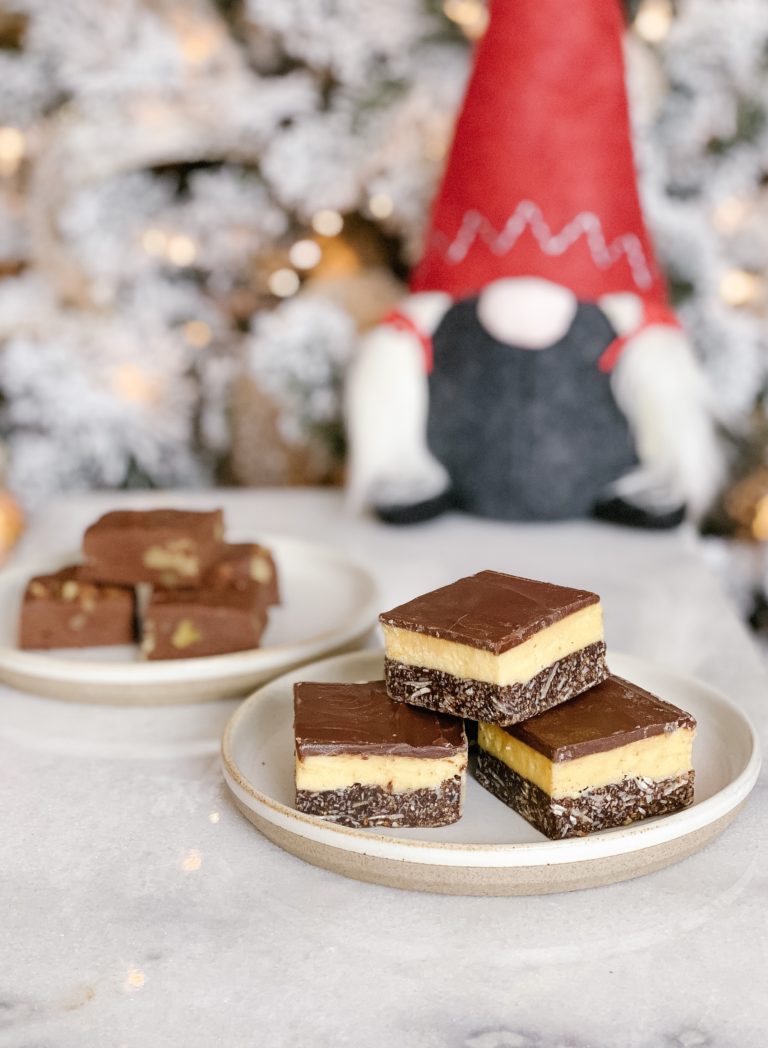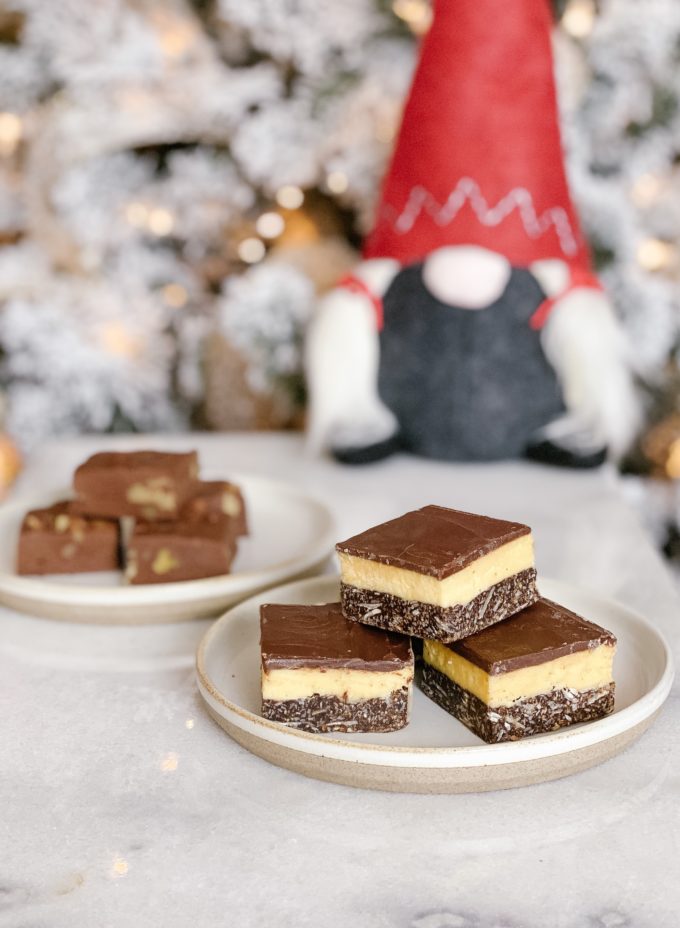 I kept the Nanaimo Bars and Walnut Fudge for myself, and occasionally shared with my husband.
Zesty Kits also supports a ton of local businesses and initiatives within our community, so when you choose to spend your hard-earned money with them, it stays within our community. This Home Alone Meal Kit, for example, sources ingredients from two very popular producers.
If you're interested in trying Zesty Kits for their meal prep and delivery service, use code NICOLEH on your first order to get $20 off. And in the meantime, I'm running a giveaway over on Instagram for you to win your very own Home Alone Dinner!