I've been toying with the idea of a blog series called "Food From Movies", where I create a recipe for a dish that was featured in, or inspired by, a movie I had seen. It only seemed fitting for me to start with Sloppy Joes, because it was the first time I remember being influenced to try food I had seen from TV or a movie.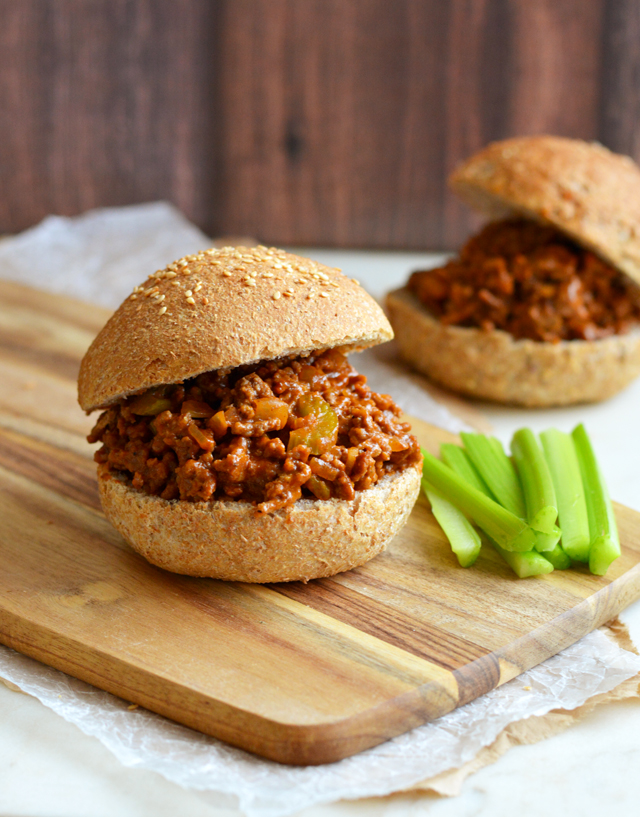 Back in 1995, the movie, It Takes Two, starring Mary-Kate and Ashley Olson, was released. My sister Stacey was obsessed with the Olsen Twins. We had the whole collection of VHS movies they made, including It Takes Two, and it played on repeat. For those who don't now, It Takes Two is about two girls, one an orphan (Amanda), and the other super rich (Alyssa). They look identical , yet they are complete strangers. One day, they meet, and devise a plan to switch places in an attempt to stop a wedding between Alyssa's father and his gold digger, child hating, fiance, and to bring Alyssa's father and Amanda's Case Worker together. There's a part in the movie where Alyssa is at summer camp, pretending to be Amanda, and she tries a Sloppy Joe for the first time. All the other kids are wolfing them down, but she's nervous. Then, she takes her first tiny bite, her eyes become wide, and she inhales the rest – she's hooked! Obviously if one of the Olsen Twins likes Sloppy Joes, we would too, so promptly, we told Mom we wanted to try Sloppy Joes!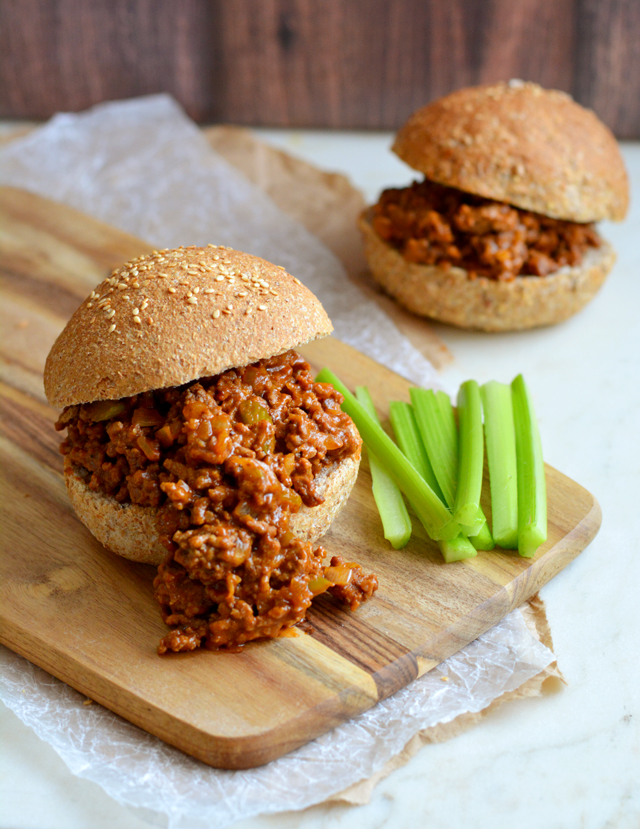 Mom made up a batch, and they were an instant hit in our house. Sloppy Joes have become my go-to comfort food because they're damn delicious and so easy to make and perfect for cold winter nights, like the ones cold-hearted Mother Nature has recently dropped in our laps.
And sometimes I crave them! Even though I've been eating leftover Sloppy Joes for two days, and we have supper plans tonight, I still want to heat some up and eat it by the spoonful. Don't judge.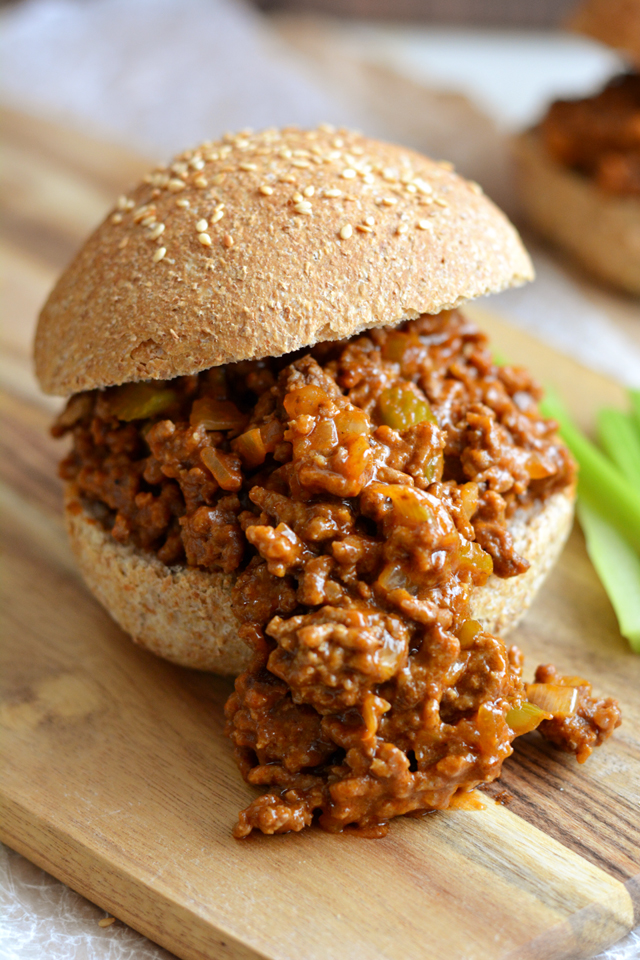 Traditionally Sloppy Joes are served on a regular 'ole hamburger bun, but we have refined palates these days, and prefer a nice crusty roll instead. Also, if you have leftovers, I suggest you use the Sloppy Joe meat on nachos! Bam, your welcome.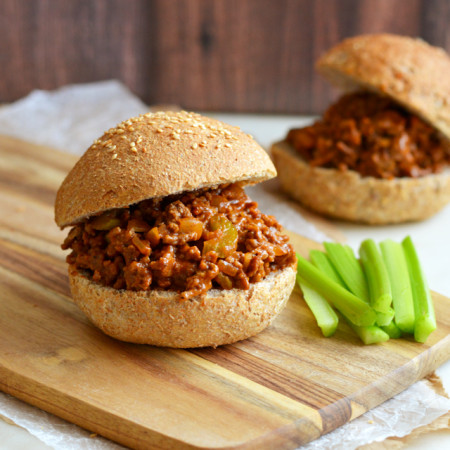 Sloppy Joes
The ultimate comfort food for kids, and adults alike!
Print
Pin
Rate
Ingredients
1

lb

ground beef

1

small onion

fine dice

2

stalks of celery

chopped

1

clove

garlic

minced

1

can

tomato soup

or 1 cup of tomato sauce

1

cup

water

1/2

tsp

mustard

1/2

tsp

chili powder

1

tsp

worcestershire sauce

1

tbsp

ketchup

salt and pepper to taste
Instructions
In a large skillet over medium heat, brown the beef. Drain off the fat.

Add in the onion, celery, and garlic and cook for 1-2 minutes.

In a medium bowl, mix together tomato soup (or sauce), water, mustard, chili powder, Worcestershire sauce, and ketchup. Whisk to combine.

Add the sauce to the beef, turn temperature to medium-low, and simmer for 20 minutes.

Serve on buns of your choice.
Nutritional calculation was provided by WP Recipe Maker and is an estimation only. For special diets or medical issues please use your preferred calculator
Notes
Culinary Cool Original Recipe