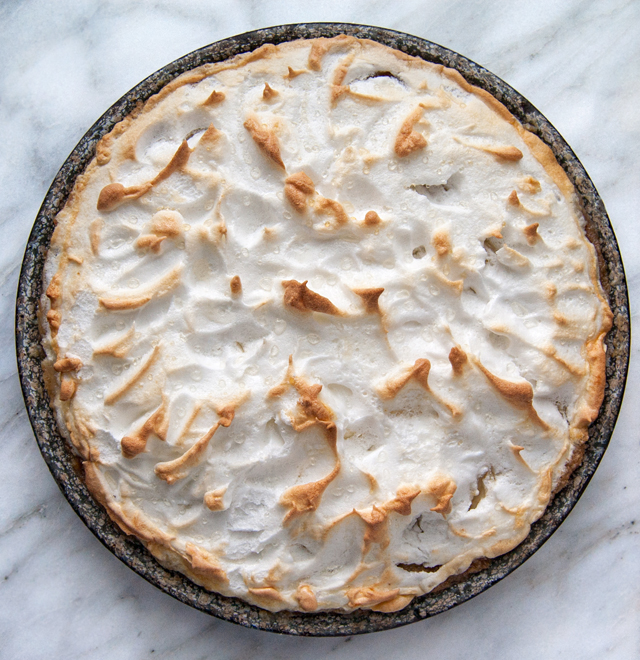 Flapper Pie is no new recipe to the blog. I blogged about it two years ago when I took part in the Canadian Food Experience Project. But it was time for some updating and it definitely needed to be re-photographed. With Thanksgiving just around the corner, followed shortly by Christmas, I figured now was as good a time as any to revisit this prairie classic pie.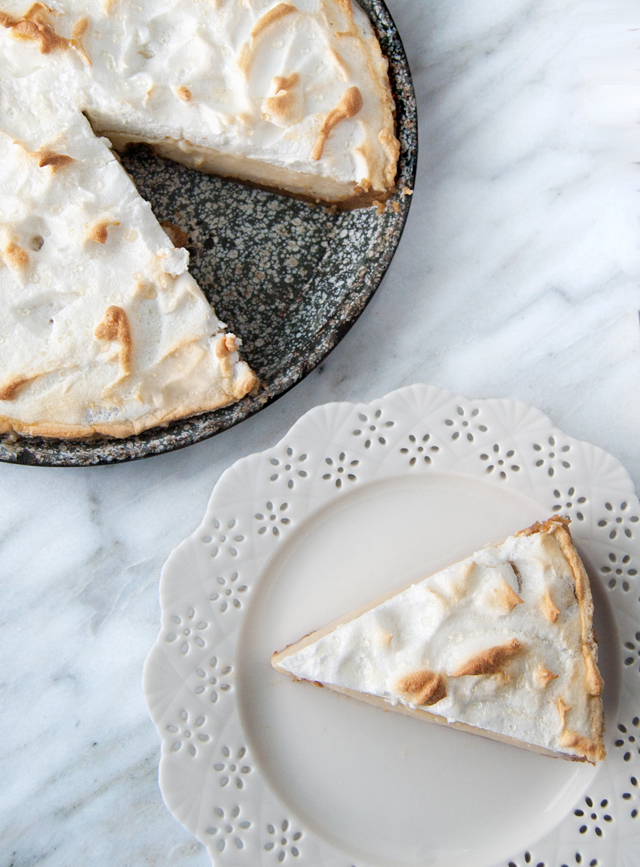 Flapper Pie is a regional classic, and if you and your family haven't lived in Saskatchewan, or any neighbouring prairie province for a few generations, you may have never heard of this delicious dessert. Flapper is a pie with a graham cracker crust, filled with a creamy vanilla custard, and topped with a sweet and airy meringue. Many people sprinkle extra graham crackers on the meringue, but I tend to skip this step because I much prefer to see the golden wisps and spikes of the meringue.
To be honest, I had never heard of Flapper Pie until about ten years ago, when I was introduced to it by my friend's mother. She has been making this pie for many years (she might kill me if I dare say how many), and it has become a holiday tradition. This pie used to be a tradition for many families on the prairies, but the recipe seems to have been lost to newer generations. I think it's high time for a Flapper Pie revival.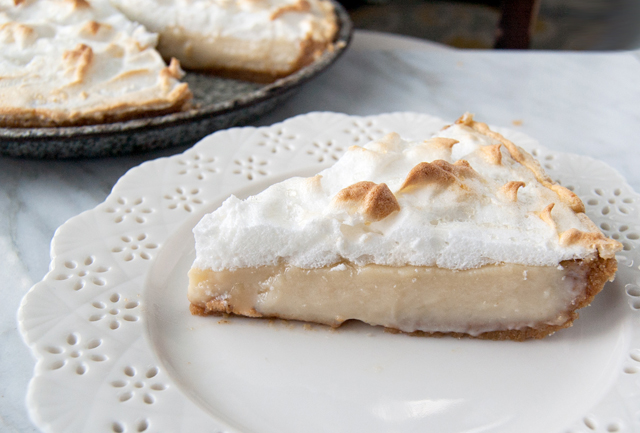 And the best way to revive a recipe, is to make it and share it! I fully support you if you decide to make two pies and keep one for yourself. And obviously eat it by yourself. You've done a good deed if you share one whole pie, so why not treat yo self!
Flapper Pie is best served the day it's made – preferably within a few hours of baking. But honestly, you shouldn't have a problem with that. We never do. Flapper Pie is always the first go to.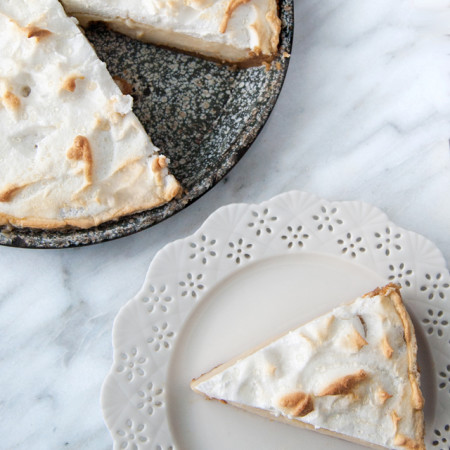 Flapper Pie
Flapper Pie is a prairie classic! A graham cracker crust is filled with vanilla custard, and topped with an airy meringue.
Print
Pin
Rate
Ingredients
Graham Cracker Crust:
1 1/4

cups

graham cracker crumbs

1/4

cup

melted butter

1/2

cup

sugar
Meringue Topping:
3

egg whites

1/4

cup

sugar

1/4

tsp

cream of tartar
Custard Filling:
2 1/2

cups

milk

1/2

cup

white sugar

1/4

cup

cornstarch

3

egg yolks

1

tsp

vanilla

pinch

salt
Instructions
Preheat the oven to 325 degrees.

In a medium sized bowl, mix all of the crust ingredients together. Press into the bottom and up the sides of a 9-inch pie plate. Chill in the refrigerator.

In a stainless steel bowl, beat the egg whites, sugar, and cream of tartar until stiff peaks form. Set aside.

In a medium saucepan, whisk together milk, sugar, and cornstarch until combined. Whisk in the egg yolks, vanilla, and salt. Turn the burner to medium and, while whisking constantly, bring to a boil. You want the custard filling to be nice and thick.

Pour the hot custard mixture into the chilled crust.

Immediately dollop the meringue topping on the hot custard filling. Gently work the meringue across the top of the custard, creating wisps and spikes as you go. * Flapper Pie has been known to get slimy once it has sat out for a bit. To help combat this issue, I add the meringue to the custard while it's still piping hot. This will help cook the underside of the meringue and prevent the separating and sliminess later on.

Bake in the oven for 10-15 minutes, or until the meringue has browned.

Cool in the fridge and eat the same day.
Nutritional calculation was provided by WP Recipe Maker and is an estimation only. For special diets or medical issues please use your preferred calculator