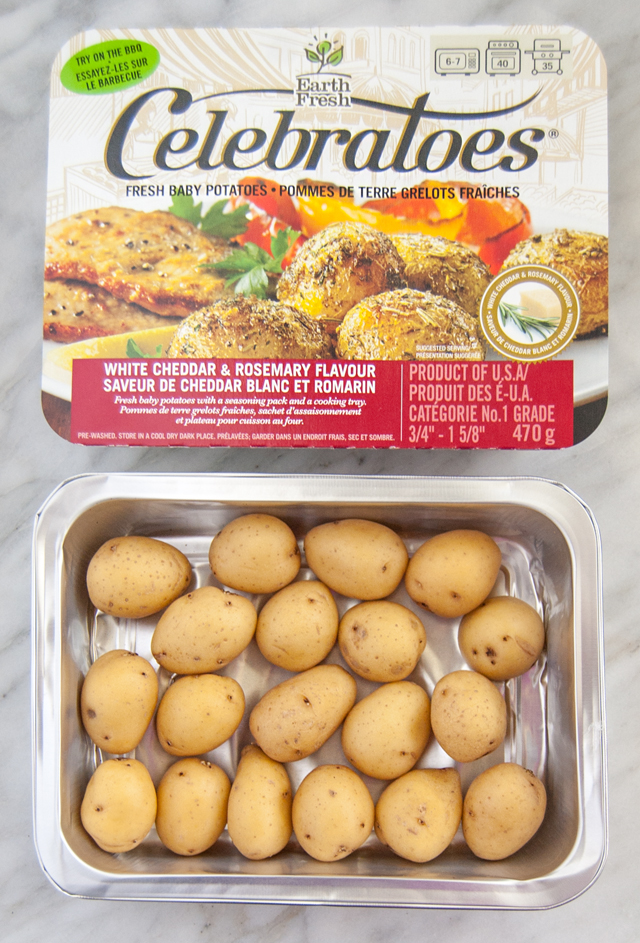 I love spuds in all their forms. We use to eat them all the time when I lived at home because they are so inexpensive, and versatile. There are so many different ways to prepare them, you could probably eat a different variation every night for years. Despite all the options out there, I much prefer a good, old fashioned, roasted potato, which is why I was eager to give Celebratoes a try.
Celebratoes are a new product to hit the shelves in Canada. They come pre-packaged in a handy 3-in-1 cooking tray which allows you to either cook them in the microwave, roast them in the oven, or on the BBQ. I made two packages in the oven, and one on the BBQ. My preferred method is to roast them in the oven, and I like to put them under the broiler for a few minutes right at the end, to get a nice, crispy skin on the potatoes.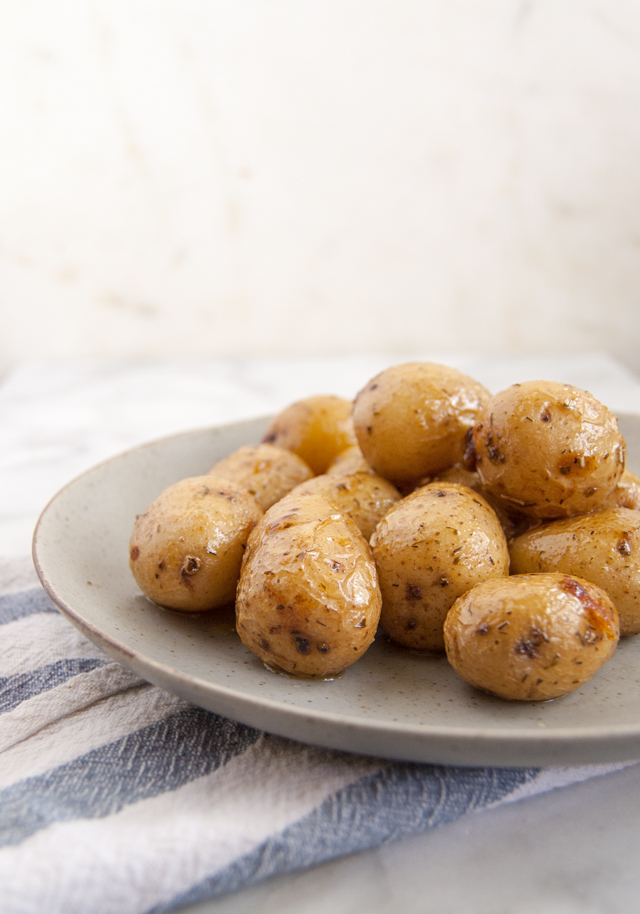 Celebratoes come in three flavours; White Cheddar & Rosemary, Jalapeño & Cheddar, and Lemon & Garlic. My hands-down favourite was the Lemon & Garlic. White Cheddar is a close second, however they use powdered cheese, which I found clumped up a little bit once the fat (either melted butter or oil) was added. I served the Lemon & Garlic flavour to my family when they were in town for my nephew's first birthday, and the reviews were all positive. To quote my cousin Avery, they were "friggen delicious!".
Celebratoes are the ultimate in convenience. The potatoes are already washed and perfectly placed in a read-to-bake dish, with the perfect amount of seasoning already measured out. All you have to do is pick your flavour, mix in the seasoning, and bake/bbq/microwave. Et voila, your side dish for dinner is served! Or maybe it's not just a side dish, but instead, your whole meal. Don't worry, I won't judge!
Disclosure: I received three packages to Celebratoes at no cost, in exchange for a review if I liked the product.