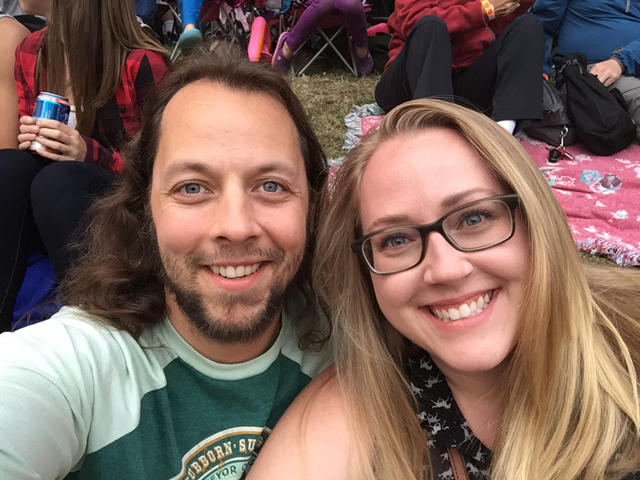 The day before Canada Day, we took a quick road-trip up to Saskatoon to catch a concert during Saskatchewan Jazz Fest. We love Michael Franti, and were super happy to see that he was playing the TD MainStage in Bessborough Gardens.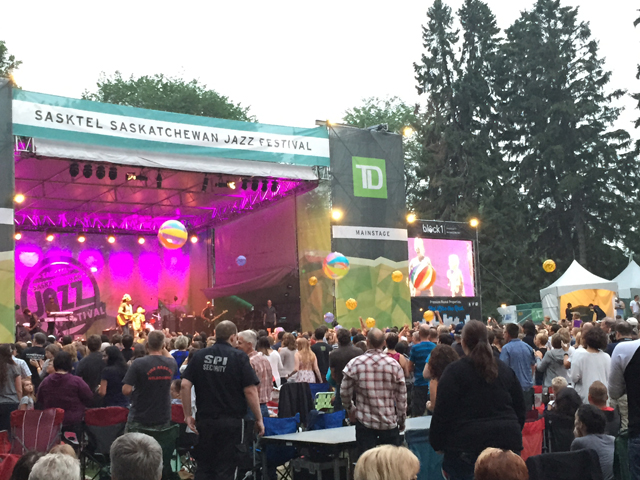 We both had to work that day, and it took us an hour to get out of Regina thanks to obscene amounts of construction, so we ended up missing the first act, and found a spot on the hill about 10 minutes before Michael Franti hit the stage.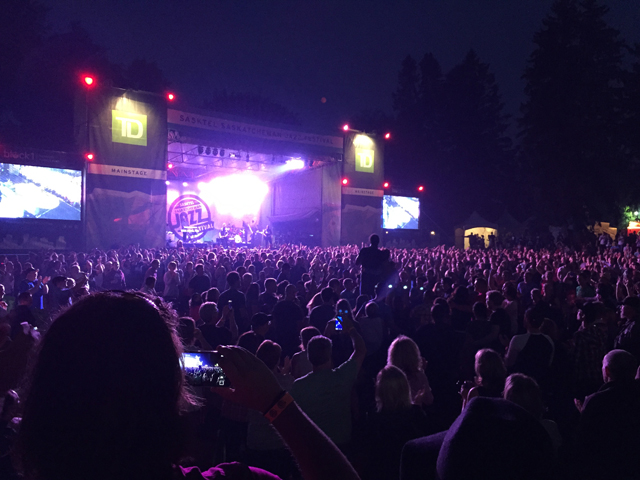 He is such a fun performer to watch; he always has balloons or beachballs thrown out during a song called, Sound of Sunshine, and he always makes sure to come out into the crowd and get up-close and person with everyone. It was an all-ages show, and everyone was on their feet dancing.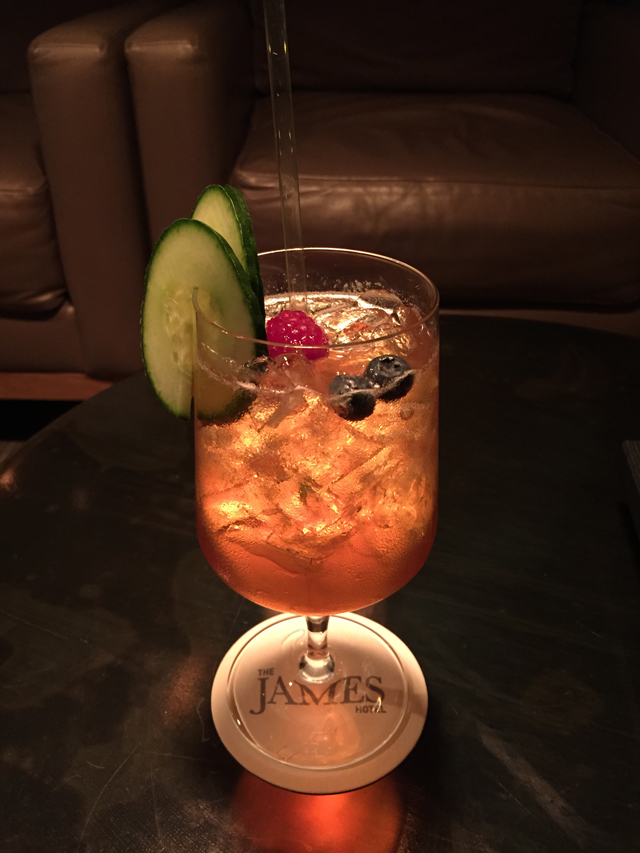 The show ended at about 11, and it was impossible to find a restaurant that was still seating people. We tried three places before giving up, and decided to just have a drink in our hotel bar. We spent the night at The James Hotel and were pretty impressed with how luxurious it was. We booked a one-bedroom suite with a view of the river, and would book a room there again in a heartbeat.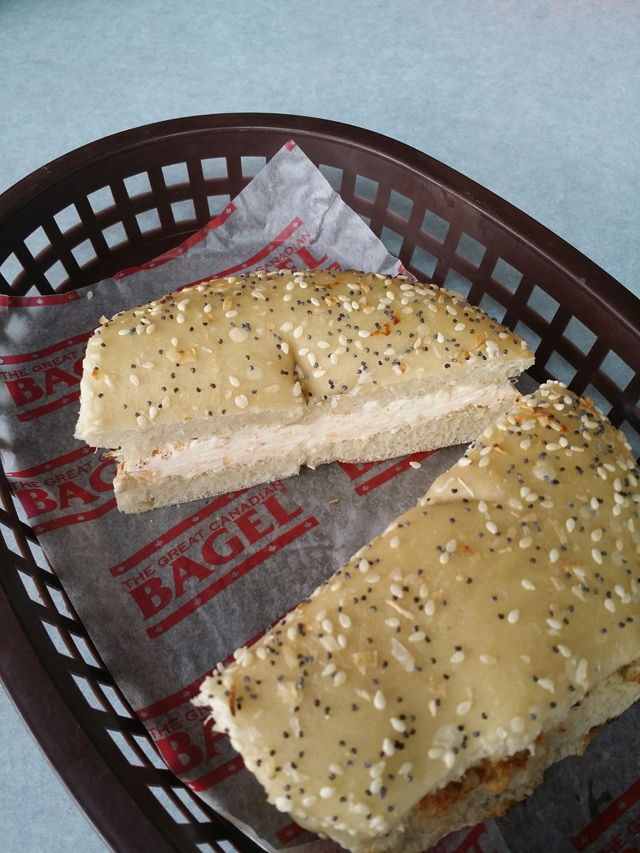 The breakfast at our hotel was pretty good, too; omelet bar, mascarpone crepes, muffins, fruit, bacon, turkey sausage, croquettes, and fresh juice and coffee. Despite how full we were after breakfast, we still stopped in at one of my favourite places – The Great Canadian Bagel. The one in Regina closed down a few years ago, which left me craving their Zesty Cheddar cream cheese. I ordered an Everything bagel with Zesty Cheddar, plus we took home 8 bagels and tub of cream cheese.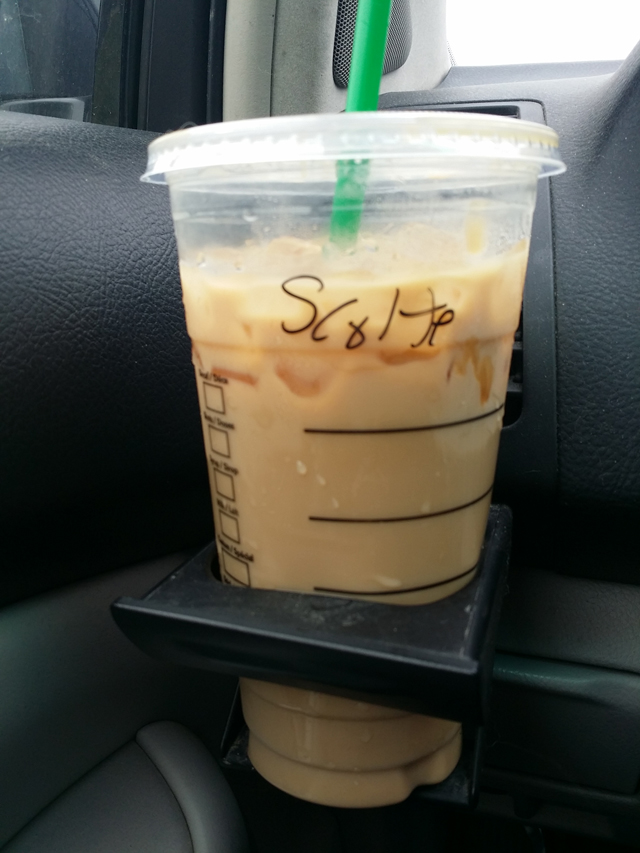 Before leaving town, we hit up the Indigo to check out a few books that were not available in Regina. Naturally, we grabbed a Starbucks on our way out.
"Which name can we put your order under?," asked our barista.
To which we replied, "Scott."
And Scolte is what we got.
We arrived home just in time for supper. We barbecued up some chicken, stuffed mushrooms, and stuffed potatoes, and enjoyed a quiet evening in. I haven't book any vacation time this summer, so I think we may just make a few more quick little road-trips like this. Do you have any big plans for summer? I'm always looking for ideas!