Happy First Birthday to our little Sunshine, Isla. We threw a small You Are My Sunshine themed party for our family, had a BBQ and lots of sweet treats. I don't often share non-recipe posts, but this party was too cute not to share.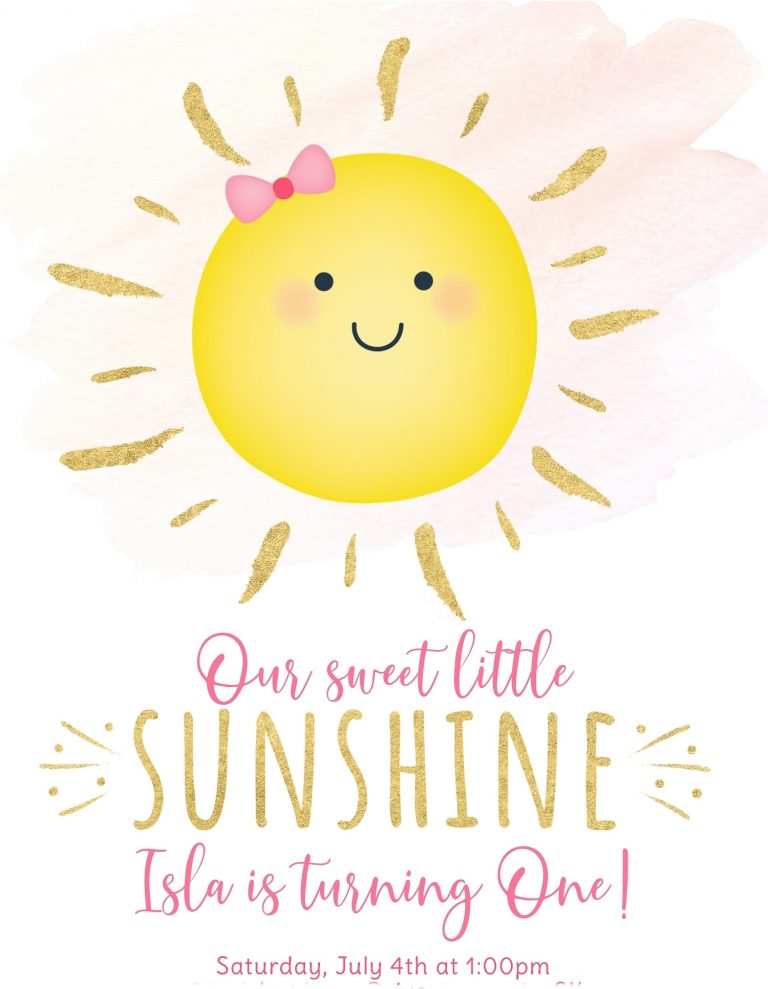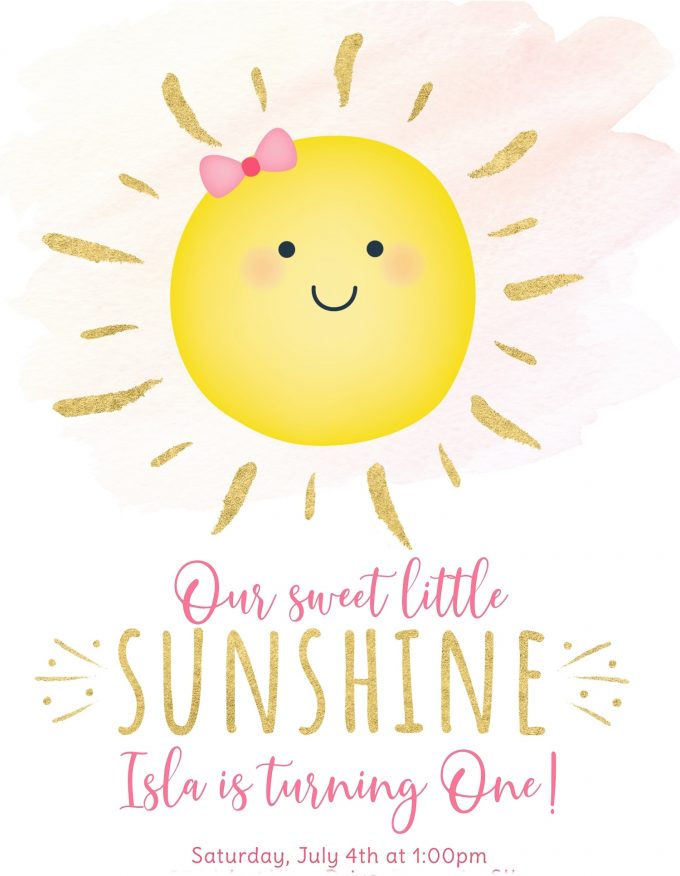 I opted for digital invites, however I plan to print a few copies for myself and the family that want keepsakes. As much as I love a physical invite, this was far more practical. I found this cute invite on Etsy by Little Prints Parties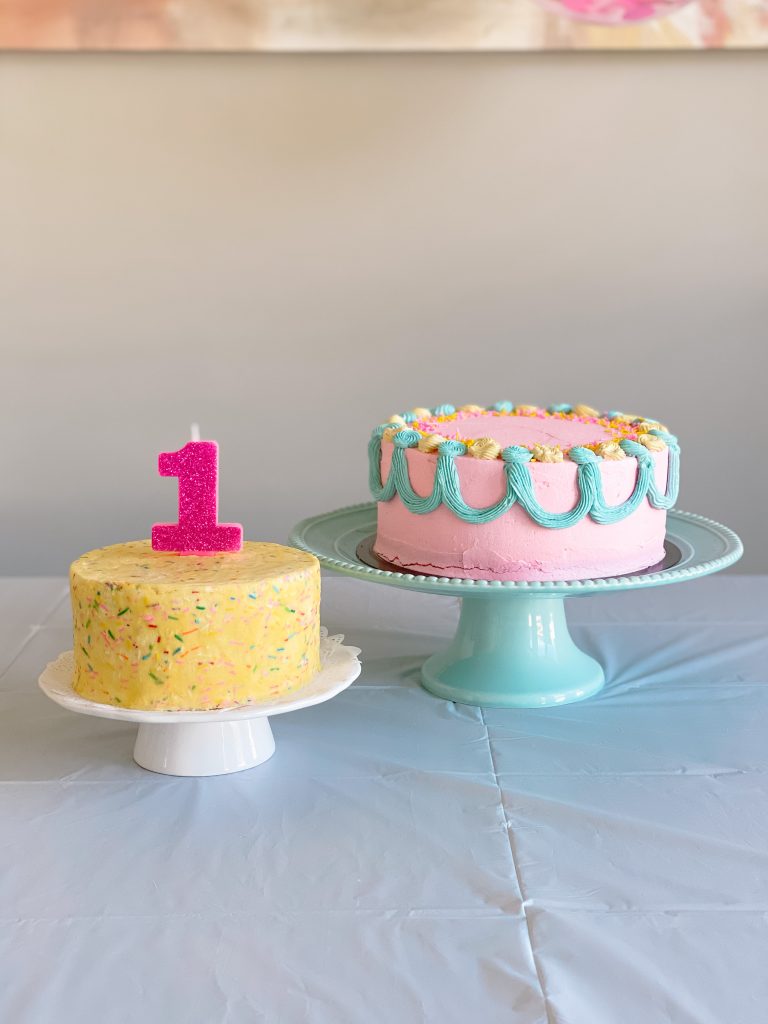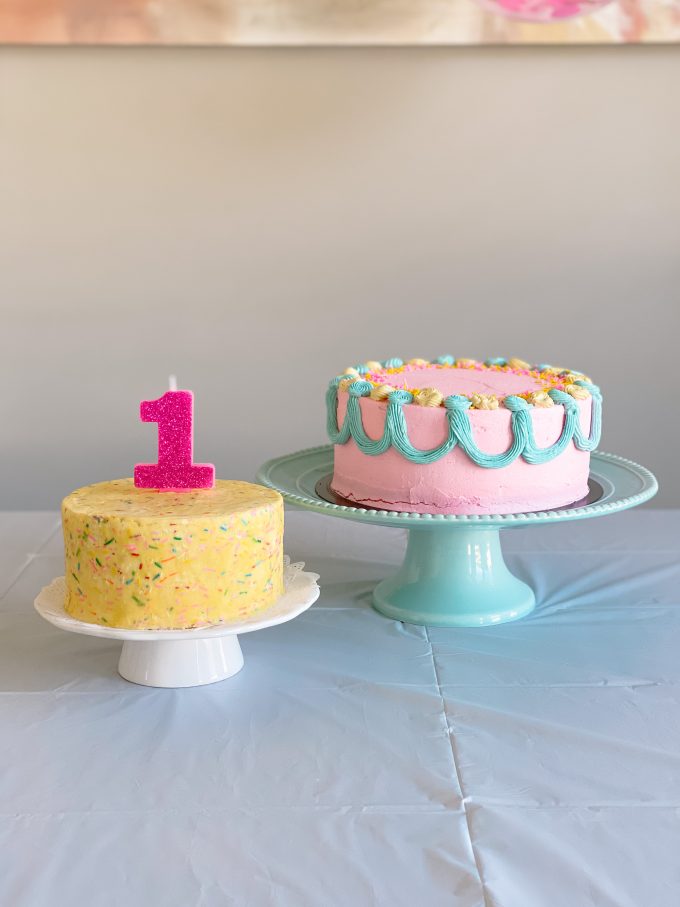 I made two cakes for the party; one for Isla to smash and one for everyone else to eat. The pink cake is my favourite chocolate cake, filled with salted caramel and Swiss meringue buttercream.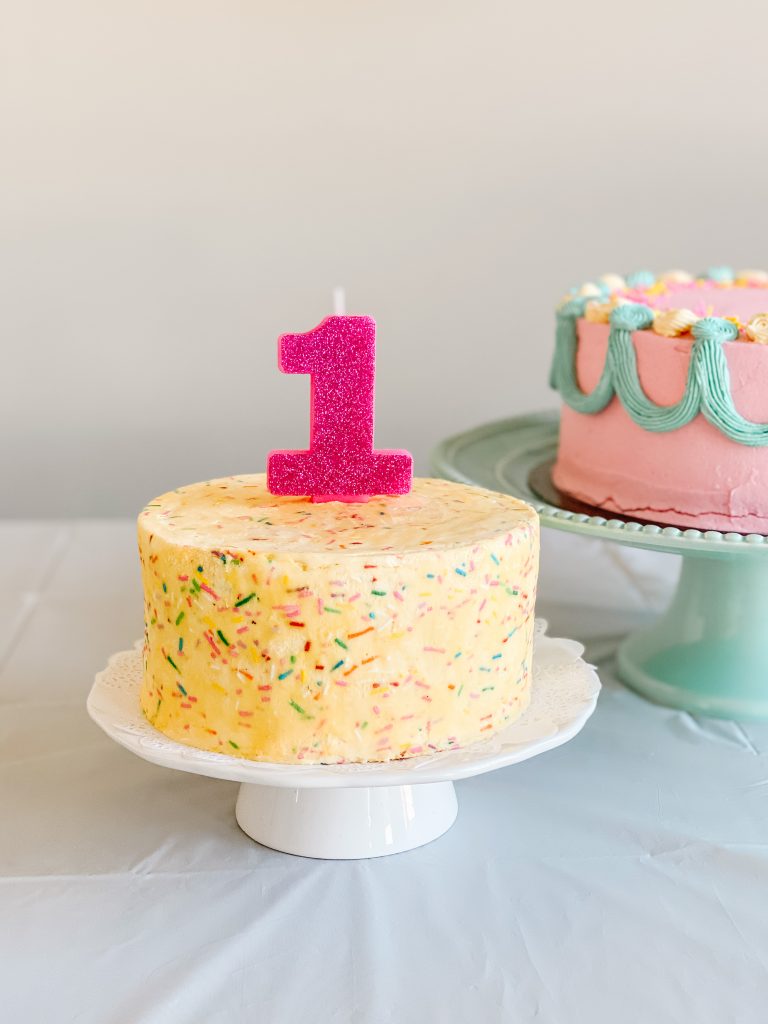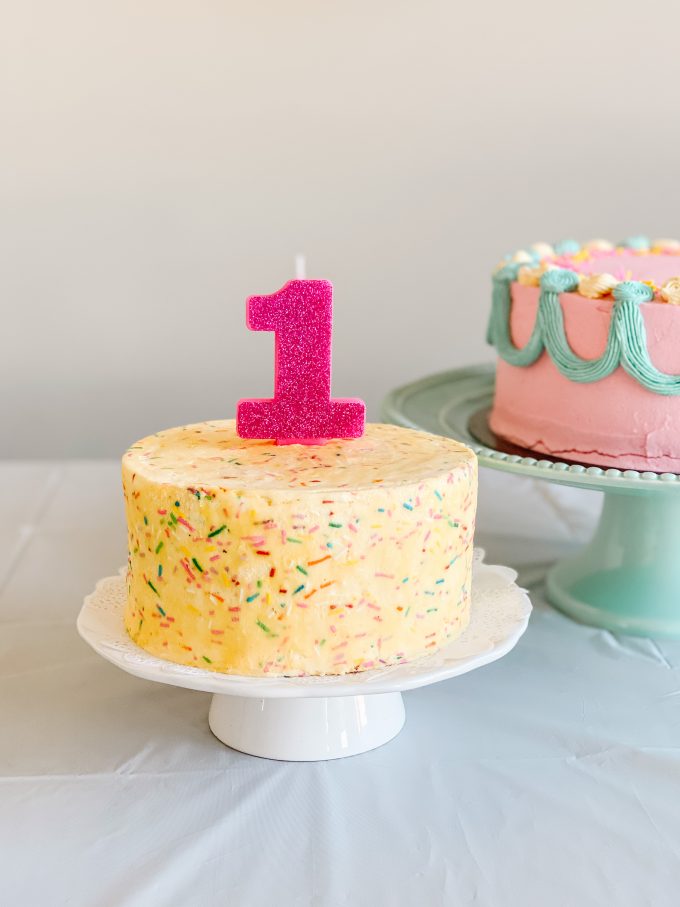 Isla's smash cake was a homemade funfetti iced in Swiss meringue buttercream and sprinkles. I had big plans to make a sunshine cake topper from fondant, but I ran out of time. The giant glitter candle was perfect and I found it at Party City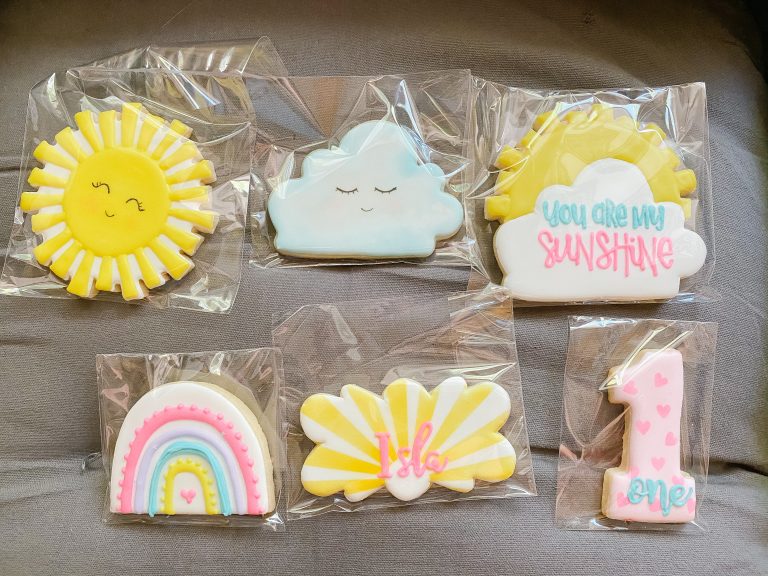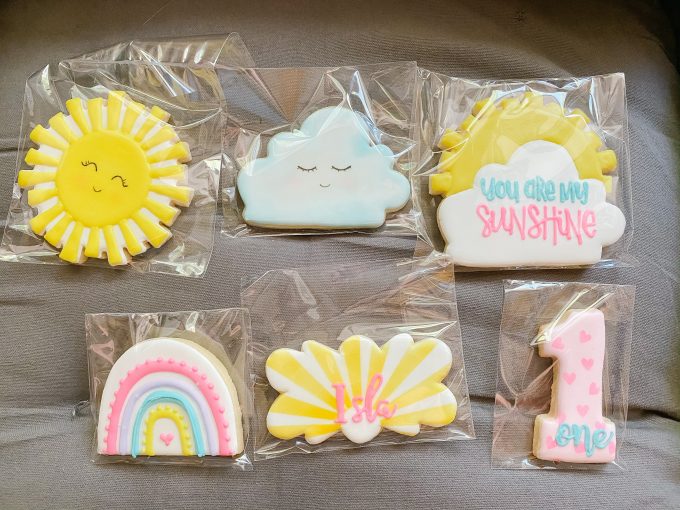 I'll be the first to admit that I went a little overboard with the treats. I had these gorgeous sugar cookies made by Three Little Sweets and I was blown away by them. I gave her a vague idea of what I wanted and full creative freedom and they fit the party theme perfectly. She also made my gender reveal cake and cookies back in January 2019 and I knew I had to include her in Isla's First Birthday.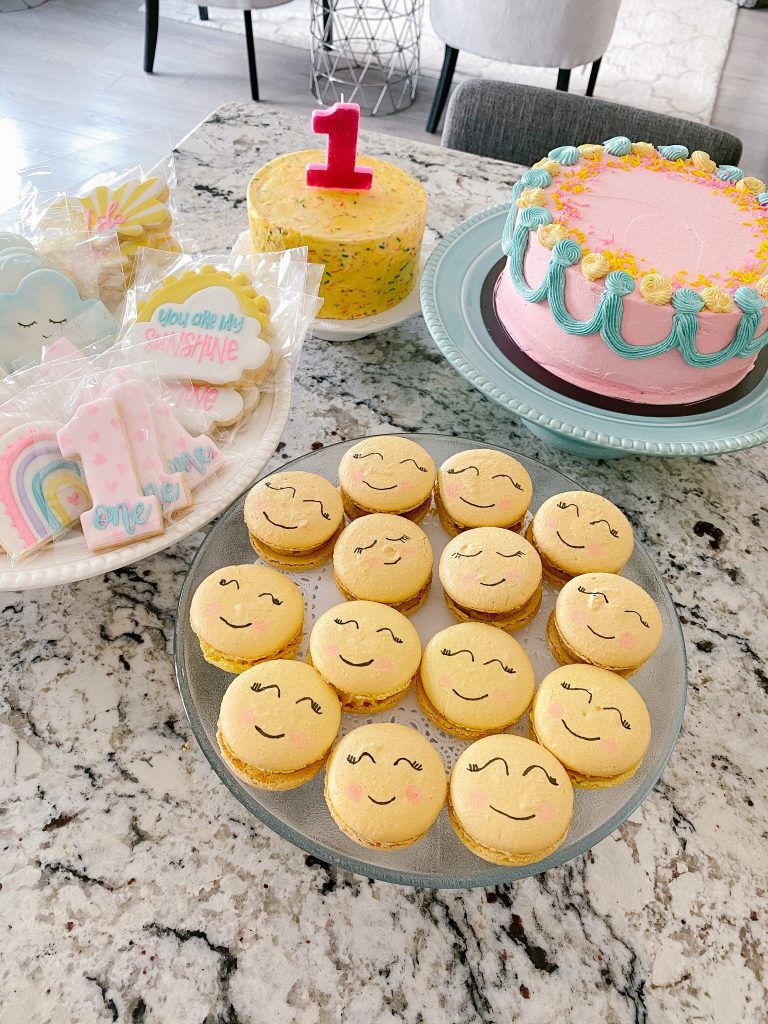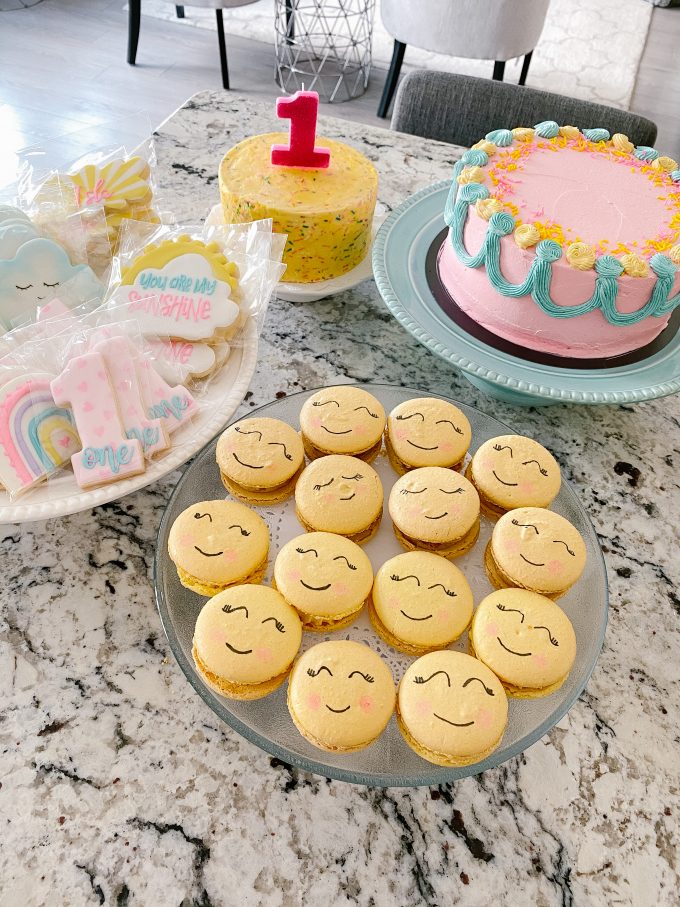 In addition to two cakes and two dozen custom sugar cookies, I had 30 custom macarons made by Bonjour Bakery. I had two flavours made – creme brulee and Biscoff Cookie – and asked for them to be two different shades of yellow. I then drew little faces on each of them with blushing cheeks to make them extra cute. The original plan was to coat pocky sticks in yellow chocolate and make the macarons into little sunshines, but again, ran out of time.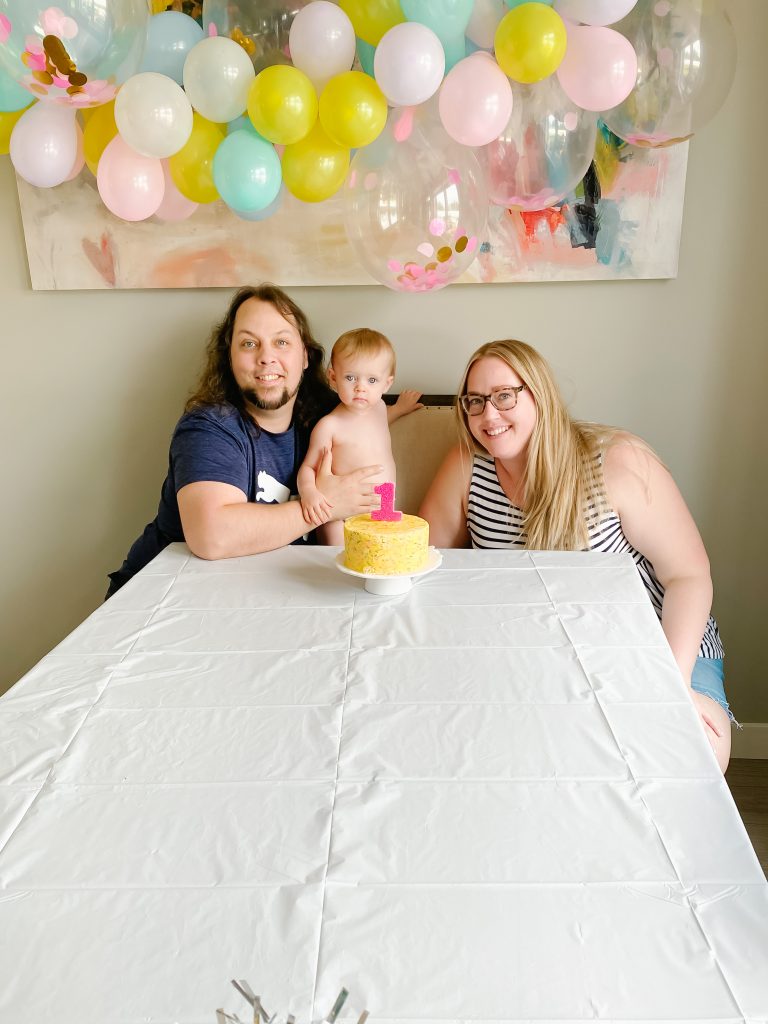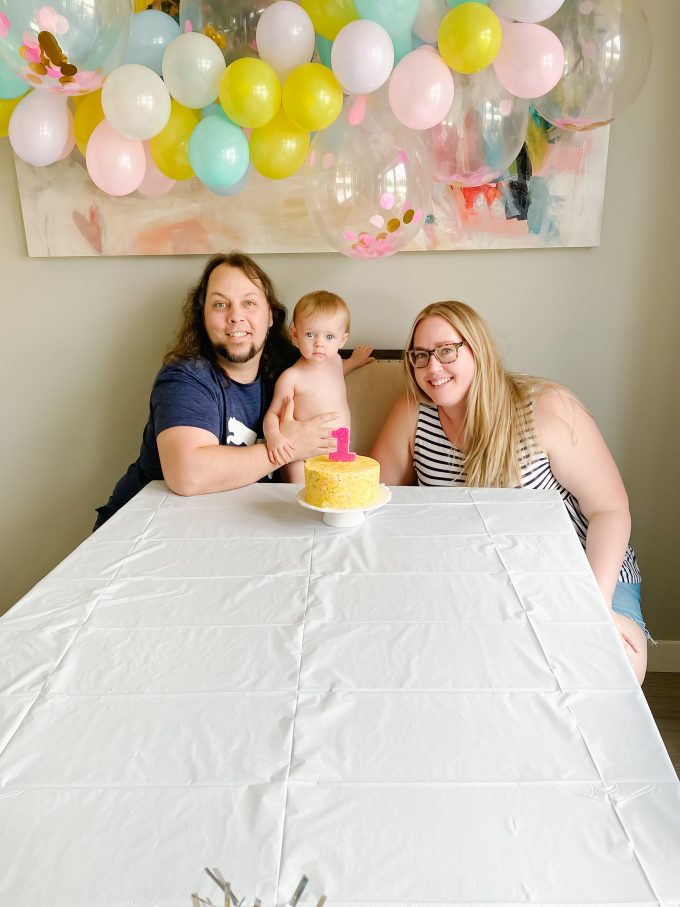 Here we are pre cake smash. She mostly just squished the frosting between her fingers, and as expected, hardly ate any cake.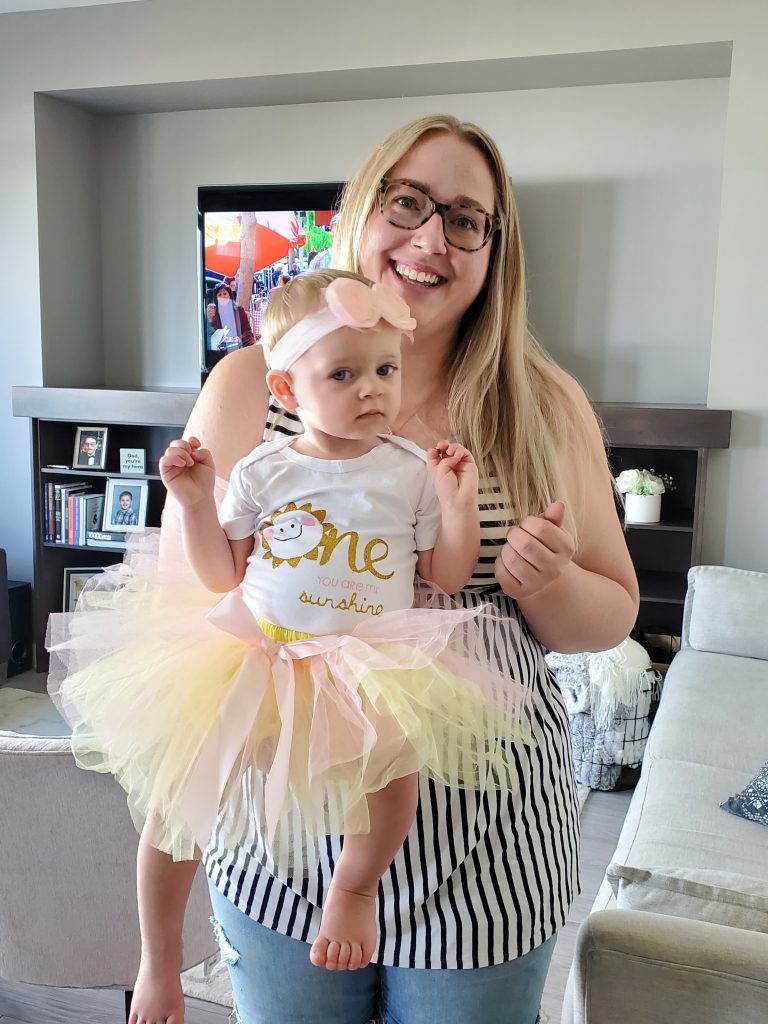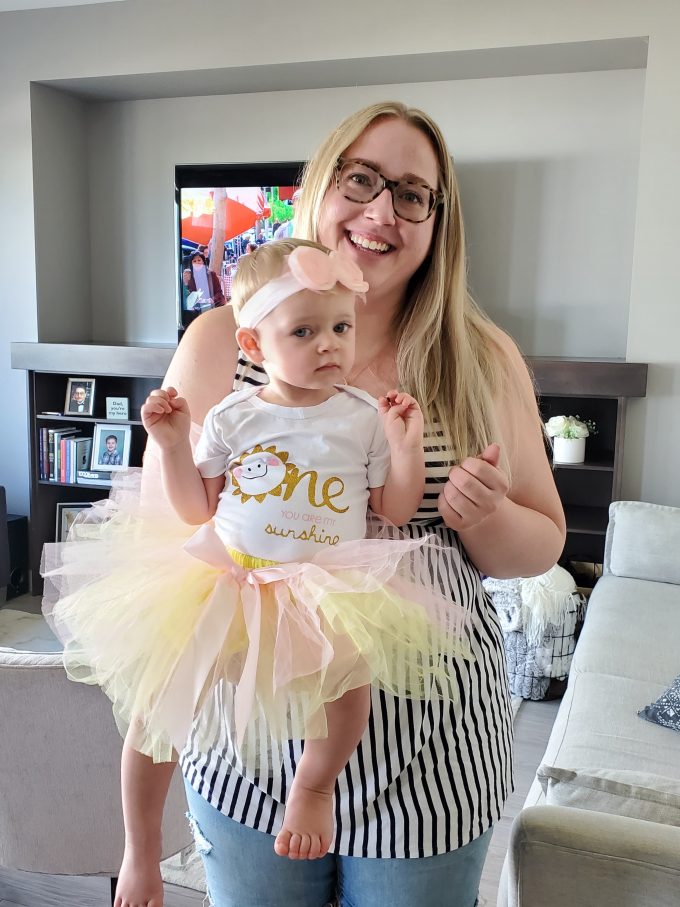 The only photo taken all day of just Isla and I. Found the outfit on Amazon.