I'm thrilled to be working with Canadian Lentils this holiday season to bring you delicious entertaining ideas using lentils. This post is sponsored by Canadian Lentils. Although I've been compensated for this post, as always, all opinions are my own. Follow along on social media using the hashtag #LoveLentils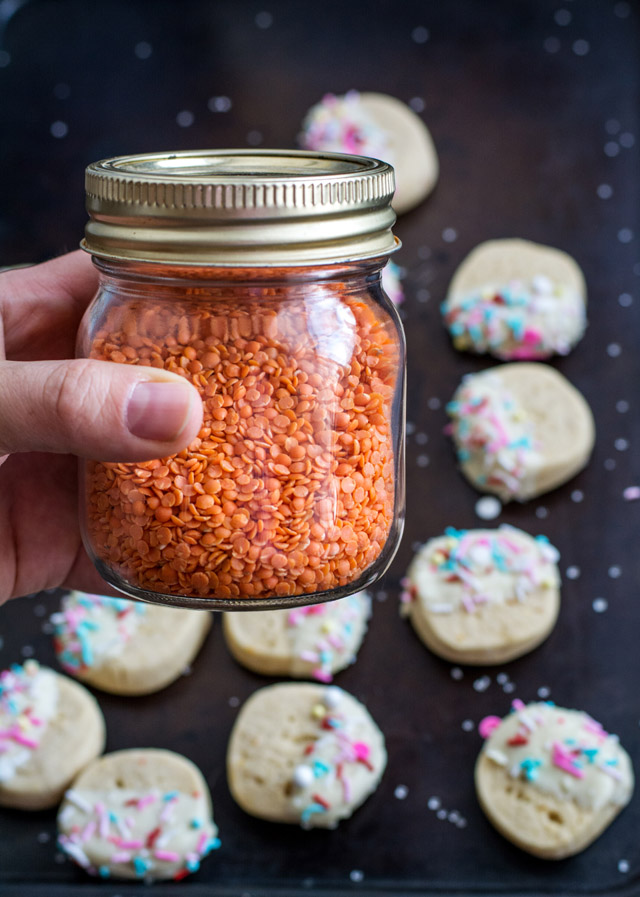 If you've been following along, you'll know that earlier this week, I posted a scrumptious recipe for Sausage and Lentil Pinwheels. I'm a huge fan of omitting meat in my favourite recipes and using lentils instead. I find that I eat less, and feel fuller, longer. Using lentils in savoury cooking is quite common, so I wanted to bring you something different – a sweet recipe using lentils.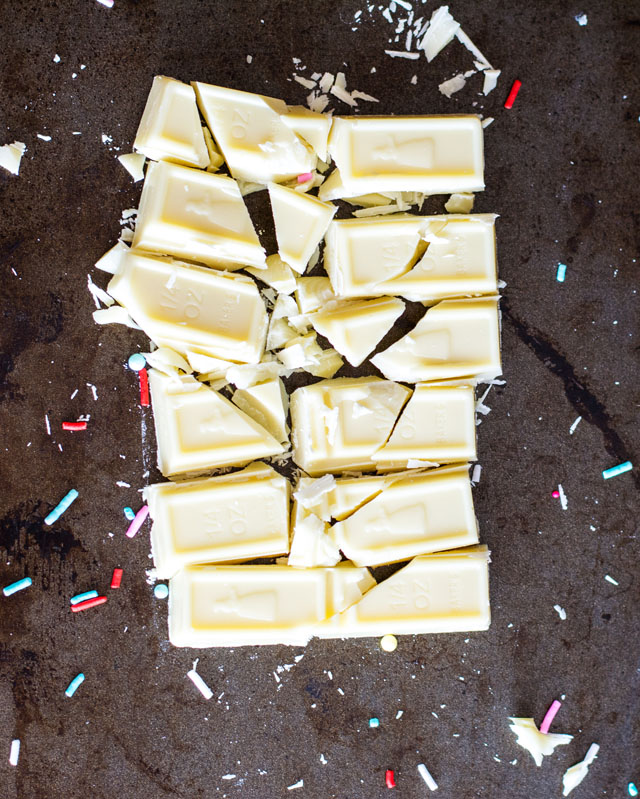 Did you know that as a general rule, you can substitute half the fat (butter, oil) with pureed lentils in most of your baking recipes? I know right, mind blowing! So, not only will you be cutting back on unhealthy fats, but you'll be adding fibre, protein, and even iron and potassium. Most of us are looking to make our baked goods healthier, and using lentils is the perfect place to start.
Don't for a second feel intimidated by lentils. They are one of the most versatile and easy-to-use ingredients in my pantry. They require no soaking time – you just need to boil them (3:1 ratio water to lentils) and they cook in about 10 minutes (depending on the quantity). You can add lentils to quick breads, such as banana bread or muffins, pastry dough, brownies, or even cookies.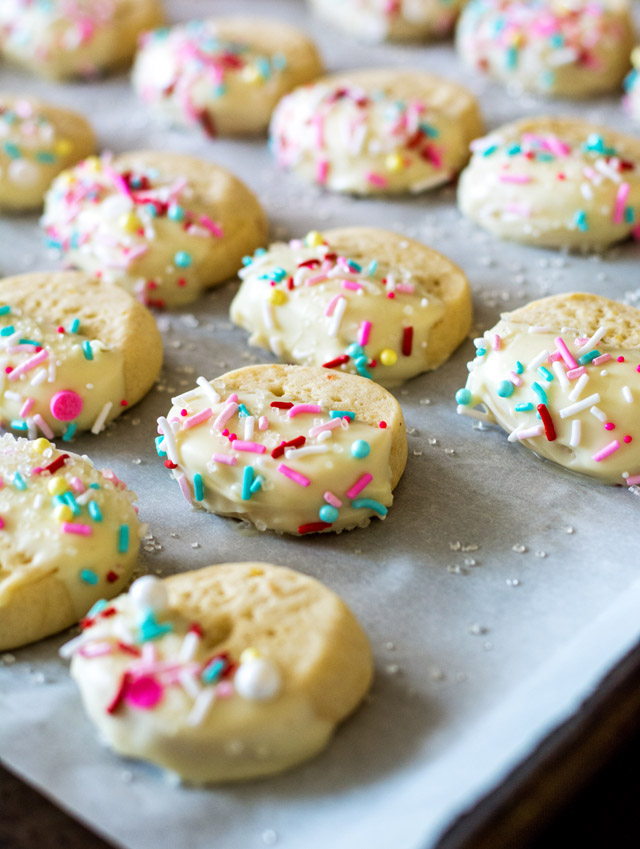 Do you have a favourite cookie that you bake during the holidays? For me, it's not Christmas without shortbread. And since shortbread has SO much butter, it needed a lentil makeover, stat! I cut the butter in half and substituted it with pureed lentils. I chose split red lentils because, once cooked, I find them to be more tender, and have a nicer, smoother puree than green lentils.
And I'm sure you're wondering about the taste, after all, we're always told that when it comes to baked goods, butter makes things better. Despite having half the butter, these lentil shortbread cookies still have the same texture and richness as the full-fat version. So what have you got to lose when baking with lentils, other than the fat? Get on it!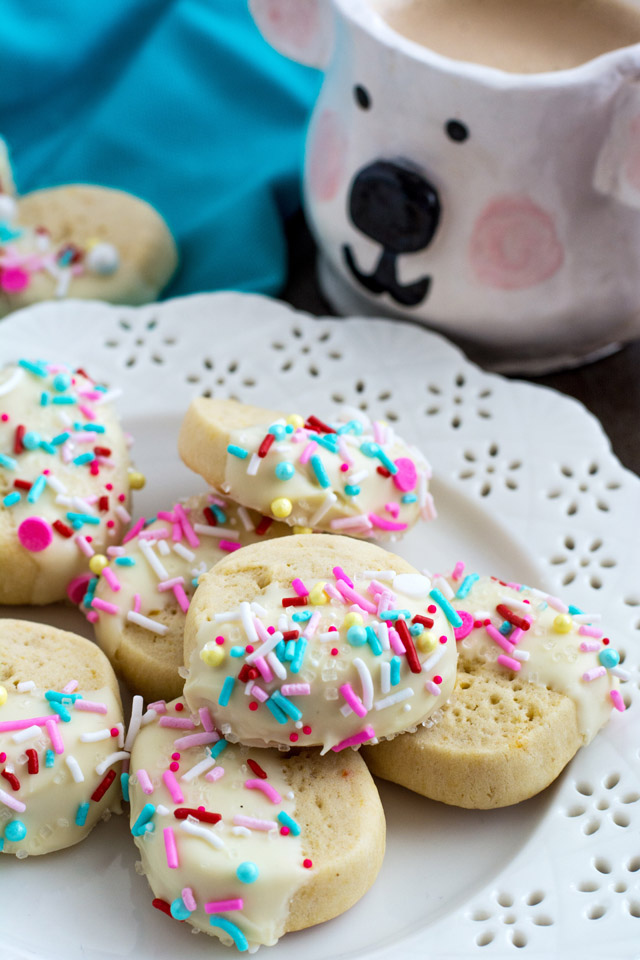 During the holidays, we're surrounded by sweet indulgences constantly. One of the things I love about this recipe is that it's not overly sweet. Even after the cookie takes a dip in melted white chocolate, the sweetness is still subtle, which I find to be a refreshing change of pace, since not everyone loves super-sugary cookies.
I have a handful of co-workers who really watch what they eat and rarely eat treats or snacks that others bring to work. These cookies were the exception. This is a legit conversation I had with a co-worker.
"Omg, these cookies are SO good, what kind are they?"
"They're lentil shortbread cookies. I cut out half the butter and replaced it with pureed lentils."
"No way, as if! These have lentils in them? I never would have known. They're SO good." And then she ate a few more and didn't feel guilty about it.
I always feel like I've "won" when I get the health freaks to eat my baking.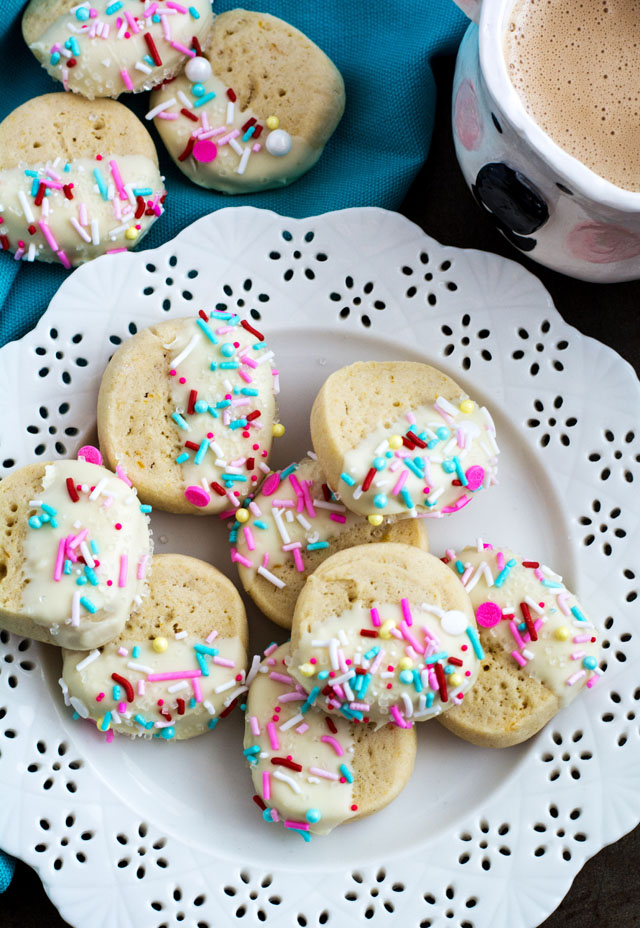 This holiday season, and every season going forward, I want you to throw out the notion that lentils can only be used in savoury cooking. They're fast and easy to cook, don't require any soaking time, and can (and should) be used to substitute half the fat in your favourite recipes. Lentils are a great source of micronutrients such as zinc, and are low in fat, and high in protein.
So go ahead and sneak some lentils into your holiday baking this year. No one will even know half the fat is gone and that they're indulging in a healthy treat.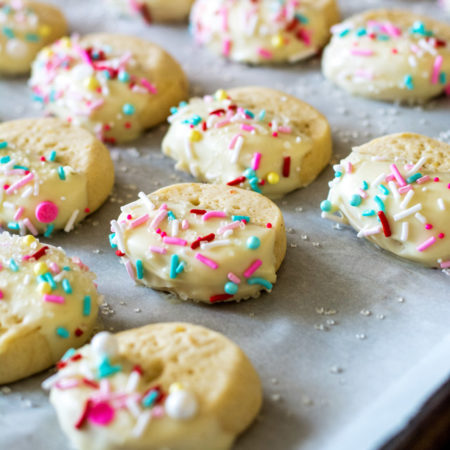 Ingredients
1/4

cup

dry red lentils

1

cup

water

1/2

cup

butter

1

egg

1

cup

icing sugar

1

tsp

vanilla

1/4

tsp

salt

2

cups

all-purpose flour

6

oz

white chocolate for dipping

sprinkles

coarse sugar, or crushed candy canes, for decorating
Instructions
In a small saucepan, add lentils and water. Bring to a boil over high heat, reduce to medium and simmer for 10 minutes. Remove from heat, drain and cool.

Transfer cooked lentils to a food processor and puree until smooth.

In the bowl of a stand mixer fitted with the paddle attachment, beat butter until light and fluffy. Add pureed lentils, and egg and beat until combined.

Beat in icing sugar, vanilla and salt.

Add in flour and mix until just combined.

Turn the dough out onto a lightly floured surface. With floured hands, divide the dough in half and roll each half into a log about 8 inches long and 2 inch in diameter. Wrap in plastic and refrigerate for at least 1 hour, or overnight.

Preheat oven to 350 degrees F. Line baking sheet with parchment. Set aside

Remove 1 roll of dough from the fridge. Unwrap, and begin cutting 12-16 even slices. Place on baking sheet about 2 inches apart. Repeat with second roll.

Bake for 12-15 minutes, or until the bottoms of the cookies have turned golden brown. Transfer to cooling rack and let completely cool.

Melt 6 oz of white chocolate over a double boiler. Dip half of each cooled cookie into the chocolate and place on parchment to dry. You can add coarse sugar, sprinkles, or candy cane pieces.
Nutritional calculation was provided by WP Recipe Maker and is an estimation only. For special diets or medical issues please use your preferred calculator