There's something beautiful about pistachios. They have the most gorgeous purple on the outside and the perfect shade of green on the inside and they taste fantastic in just about anything; ice cream, cookies, cake, macarons. You name it, I've probably put pistachios in them.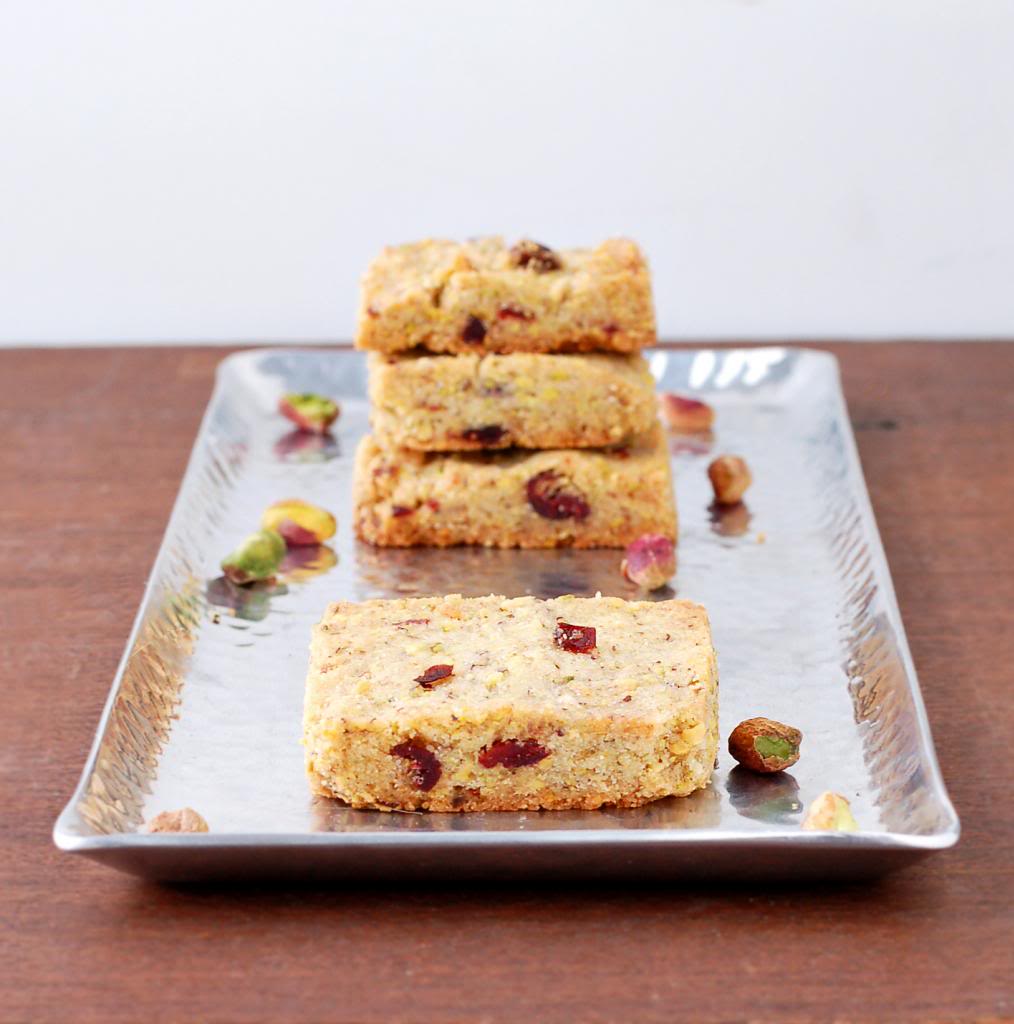 The most common thing I put pistachios in would be cookies because they are so versatile and go well with so many flavors. This time, I concocted a perfect blend of pistachios, cranberries and cardamom.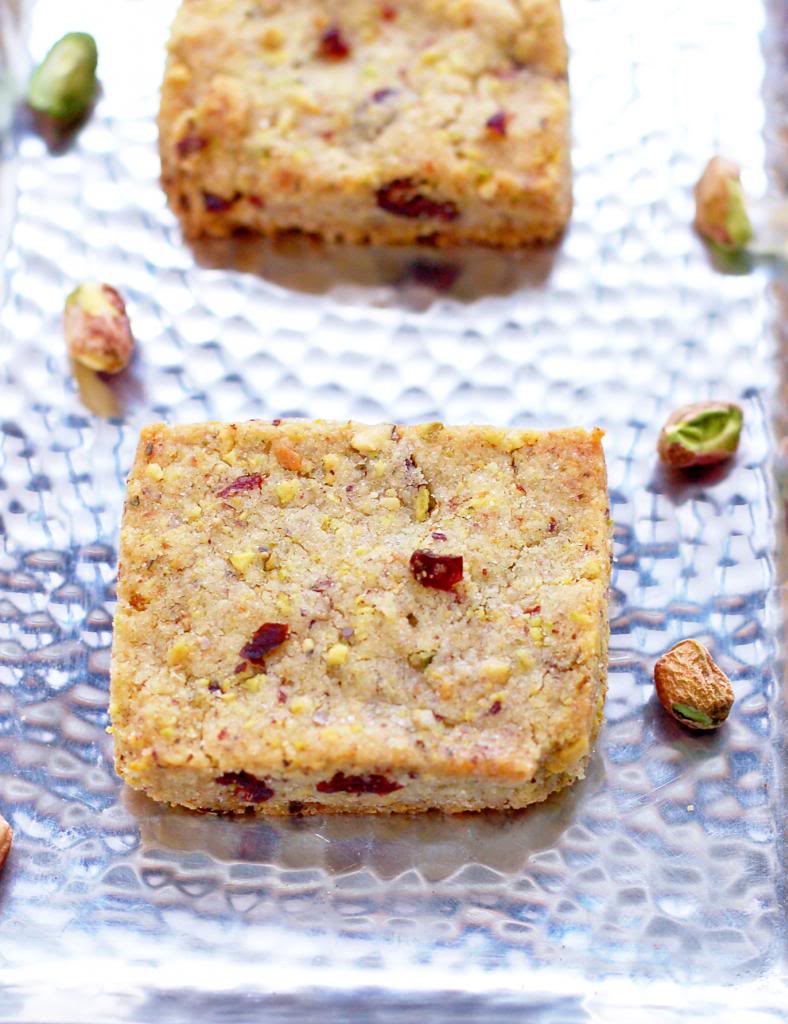 These cookies are incredibly easy to make. Your food processor does all the heavy lifting. The ingredients are very simple, yet these cookies can certainly hold their own on any cookie plate! They are nutty, with the sweetness of cranberries and just the right amount of spice. I gave samples to five friends and all night I received a flurry of text messages filled with resounding love for this new concoction. I can guarantee these will be making an appearance during my Christmas celebrations!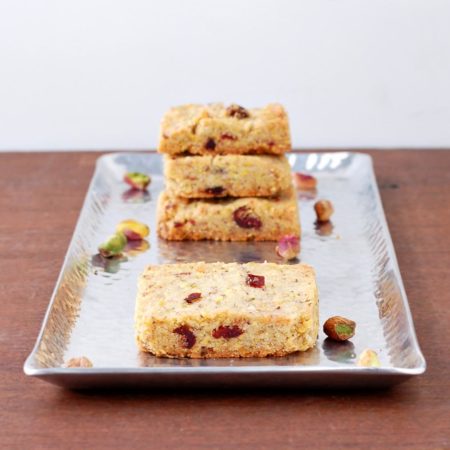 Ingredients
1

cup

unsalted

shelled raw pistachios

1

and 1/4 cup all-purpose flour

3/4

cup

sugar

1/2

cup

unsalted butter

chilled and cut into pieces

1

tsp

salt

1/4

tsp

cardamom

1/2

tsp

vanilla extract

2

tbsp

cream

1/2

cup

dried cranberries
Instructions
Pulse pistachios in a food processor until finely ground, about 20-30 seconds.

Add flour, sugar, butter, salt, cardamom and vanilla. Pulse until the mixture is the consistency of cornmeal. With the machine still running, drizzle in 2 tbsp of cream. This will result in a crumbly dough. Add in the cranberries and pulse until just combined; about 5-10 seconds max. **You do not want to over process the dough.

Using a spatula, transfer the dough to a gallon-size zipper-lock plastic bag. Put the bag on a flat surface, leaving the top open and roll the dough into a 9 x 10 inch rectangle that's 1/4 inch thick. As you roll, turn the bag occasionally and lift the plastic from the dough so it doesn't cause creases. When you get the right size and thickness, seal the bag, pressing out as much air as possible, and refrigerate the dough for at least 1 hours, or for up to 2 days.

Preheat oven to 350 degrees F.

Put the plastic bag on a cutting board and slit it open. Turn the firm dough out onto the board (discard the bag) and using a ruler as a guide and a sharp knife, cut the dough into 1 and 1/2-inch squares. Transfer the squares to baking sheets lined with silicon mats or parchment, spacing them about 1 inch apart.

Bake for 18 to 20 minutes. The edges should be very lightly brown. Transfer to wire racks and let cool completely. Cookies can be stored at room temperature for up to 5 days.
Nutritional calculation was provided by WP Recipe Maker and is an estimation only. For special diets or medical issues please use your preferred calculator