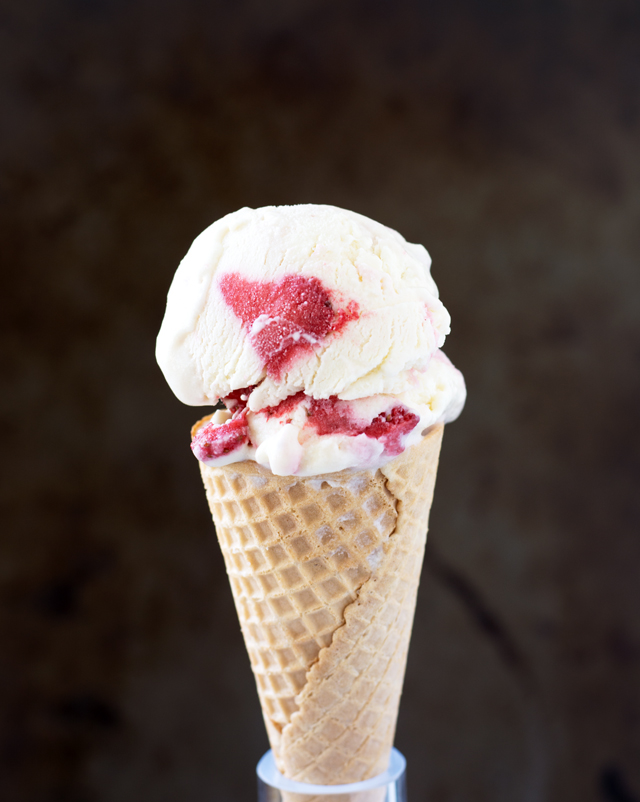 I recall a time in my early 20's when I was making countless solo road trips back to Winnipeg in my two-door, white Acura Integra. Looking back, it feels like I was sleeping in my Aunty Wendy's spare room more than in my own bed. When it came time to head home, she always made sure I had some road snacks. I'd take a can of pop or maybe a small bag of chips. But sometimes she would pack me something a little more fancy.
And when I say fancy, I mean gourmet french cheese and fruit. If you know my Aunty Wendy, you're not surprised by this in the slightest. I mean, the woman basically invented Glamping, but that's a story for another time.
Anywho, she would fill a ziplock with brie wedges, grapes and apples. I've come to refer to these special packages as Gourmet Road Snacks. Just a little fancier than Famous Amos Cookies and a can of Ginger Ale, eh?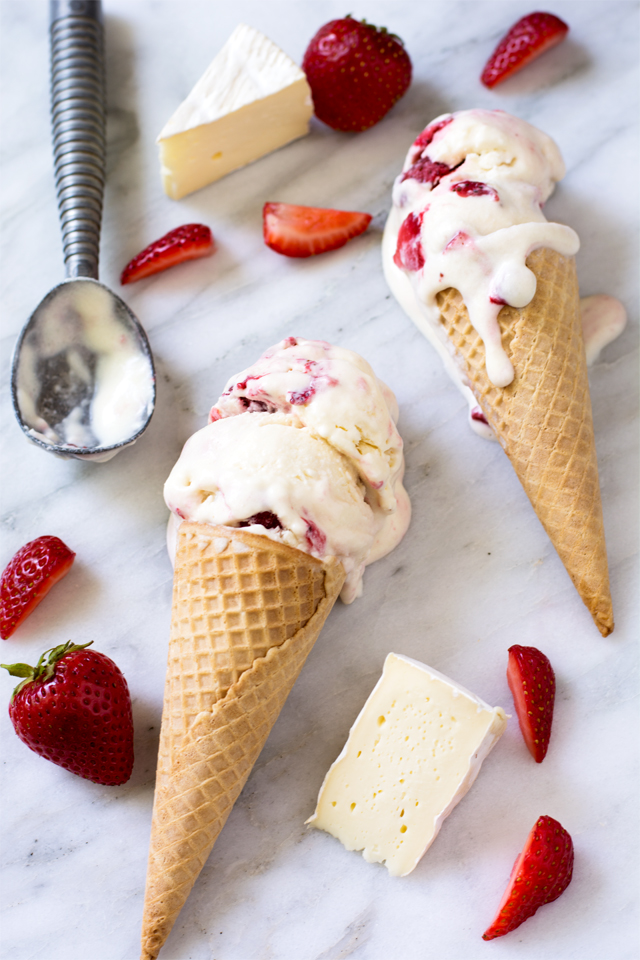 Ever since my first Gourmet Road Snack, I've been hooked on brie. I adore its creamy texture and versatility. Sweet, savoury, baked, or as a snack with fruit and nuts – it's all good in my books. However, my new favourite way to enjoy this delightfully soft French cheese is a little unusual – Brie ice cream.
That's right, cheese in your ice cream. My love for cheese knows no bounds. I mean, they don't call me the cheese lady at Schoolhaus for nothin'. And because I own an ice cream maker but have only used it once and found it to be a pain in the ass, I made this a NO CHURN brie ice cream. You. Are. Welcome!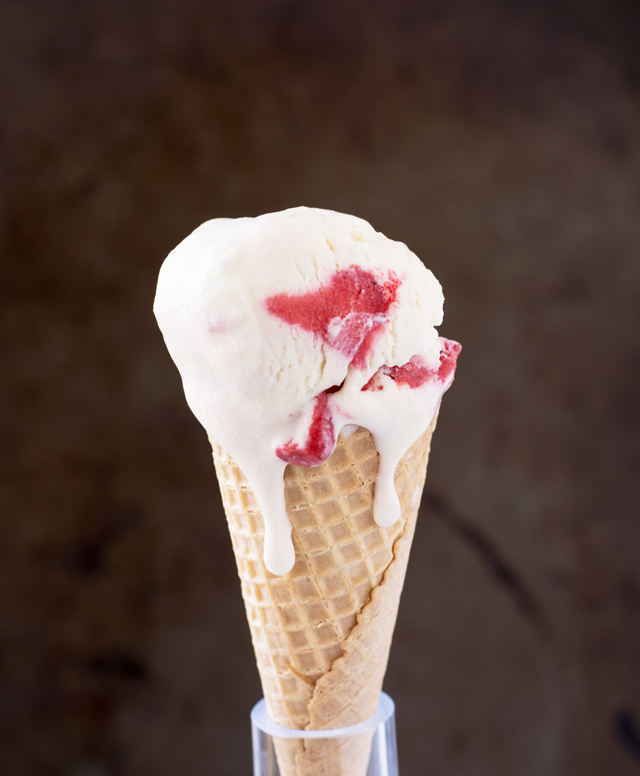 No churn Brie ice cream is a fabulous treat on its own, but is even better when you swirl in some roasted summer strawberries. I picked up some berries from a roadside fruit stand on the side of the #1 hwy on my way home from Winnipeg not too long ago. I sprinkled them with a little sugar, popped them into the oven until they were soft and the pan was filling with juices. I let them cool, and swirled them into the Brie ice cream.
As I sit out on the back patio, soaking in the last little bit of summer, I'm indulging in the last of the Brie ice cream all to myself. I was feeling daring and drizzled balsamic vinegar over the ice cream. It was the best decision I made all day. Pure summer perfection.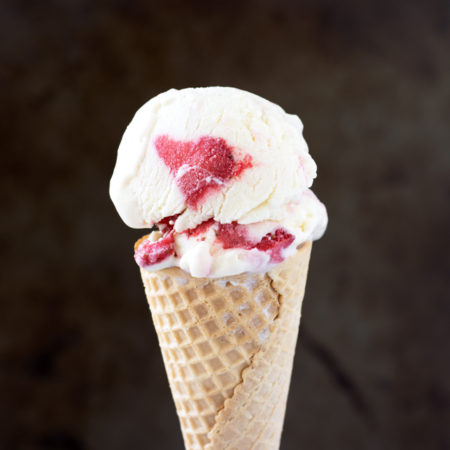 Ingredients
5

oz

brie

2

cups

heavy cream

300

ml

can sweetened condensed milk

2

tsp

vanilla

pinch

of salt

1

lb

strawberries

1/4

cup

sugar
Instructions
Chill a 9x5 inch loaf pan by placing in the freezer.

Freeze the brie for about 20 minutes. Remove from the freezer and cut off the rind. Chop brie into small pieces.

In a large saucepan over medium heat, bring cream to simmer. Remove from the heat and add the brie, whisking until melted. Set aside and allow to cool completely. Pour the cream through a mesh sieve to strain out the brie. Place the cooled, strained cream in the fridge to chill.

Preheat the oven to 350 degrees F. Hull and quarter the strawberries. Toss with sugar and place on a parchment lined baking sheet. Roast for 25-30 minutes. Remove from the oven and cool completely.

In a medium bowl, combine condensed milk, vanilla and salt. Set aside.

In the bowl of a stand mixer fitted with the whisk attachment, whip the chilled cream until stiff peaks form.** Fold the whipped cream into the condensed milk and gently stir until completely combined.

Pour into the chilled 9x5 inch loaf pan and cover with plastic wrap and freeze until thick and creamy, like soft-serve - about 2 hours. Swirl in the cooled roasted strawberries. Cover with plastic and freeze for another 3 hours, or until solid and scoopable.
Nutritional calculation was provided by WP Recipe Maker and is an estimation only. For special diets or medical issues please use your preferred calculator
Notes
**because of the melted cheese in the cream, it may take longer than normal for the cream to thicken. Watch it carefully to ensure you don't over-beat.