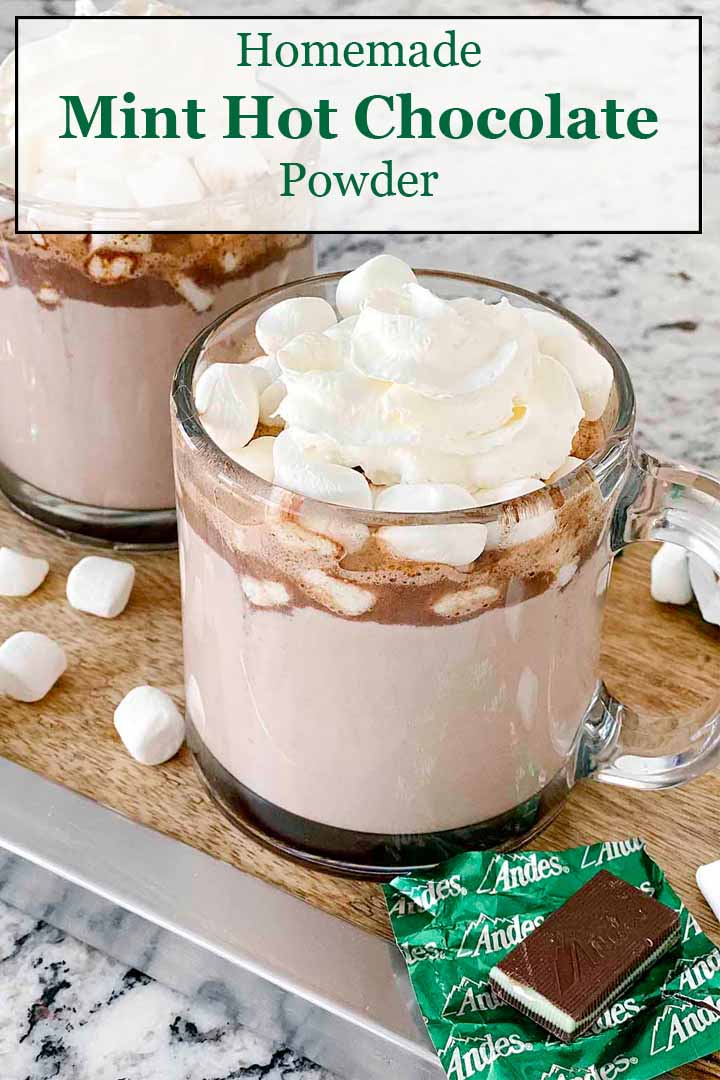 Did you know you can make instant hot chocolate powder at home instead of buying packages from the store? Well, it takes literally 10 seconds in a high power mixer, and gives you so much more creative freedom when it comes to flavours!
I was gifted this Hurom High Power Blender. All opinions are my own.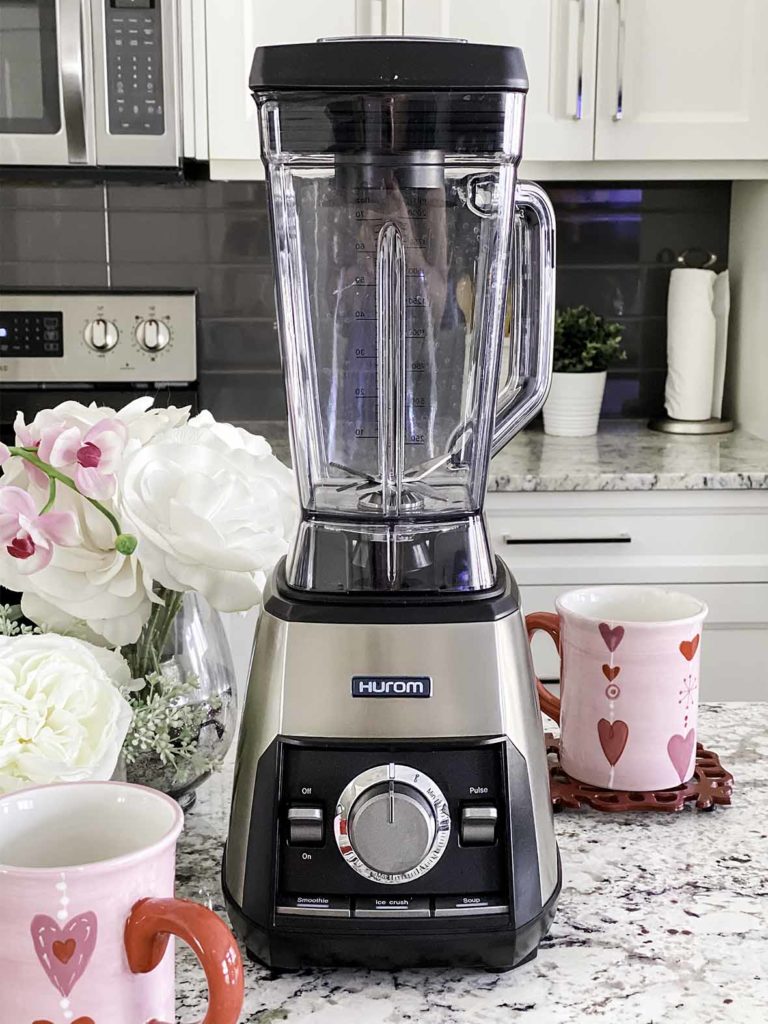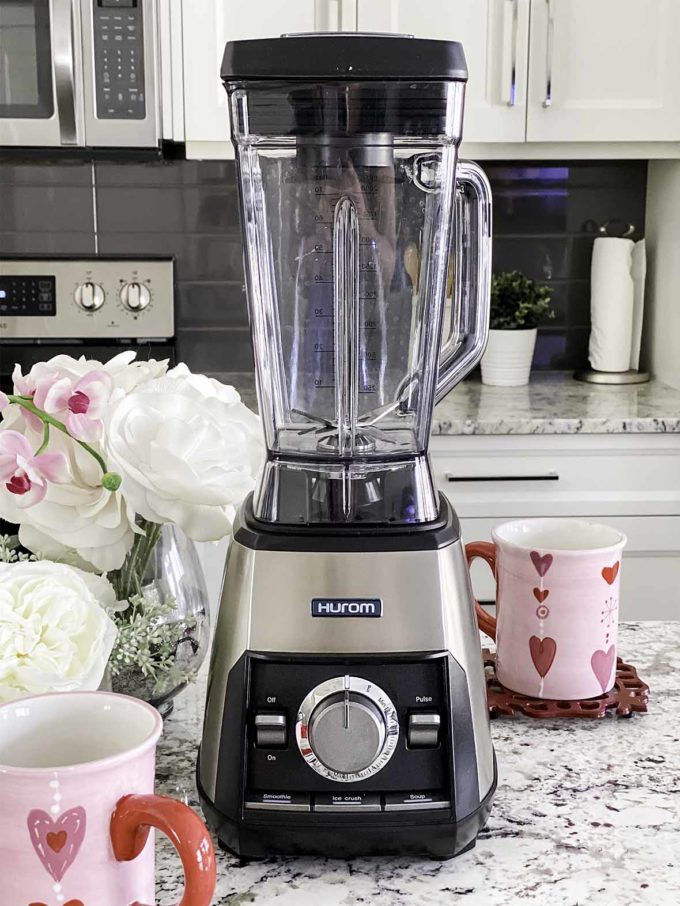 Several months ago, I was gifted this gorgeous Hurom Hexa Power High Speed Blender and I jumped at the opportunity to try it out. Up until then, I only had a regular, run-of-the-mill blender, and it was probably 15 years old, and its age was really showing. I used a Vitamix quite often when I was teaching at Schoolhaus, so I knew the value these types of blenders hold, and this Hurom blender is definitely amazing.
Since receiving the blender, I've used it for just about everything; smoothies, blended coffees, soups, hollandaise, and turning oats to flour (only takes like 3 seconds). When you think of blenders and their uses, people tend to think of just liquid ingredients, like beverages and soups, but these types of blenders are fabulous for dry ingredients as well. Like I mentioned, you can make oat flour in less than 5 seconds, and you can even grate hard cheeses, like parmesan, as well. I've been using this blender at least twice a week and have been loving the results. The only thing I didn't have luck with was making almond butter, but a quick Google search made it clear that almond butter is tough to make, and is best to just purchase it.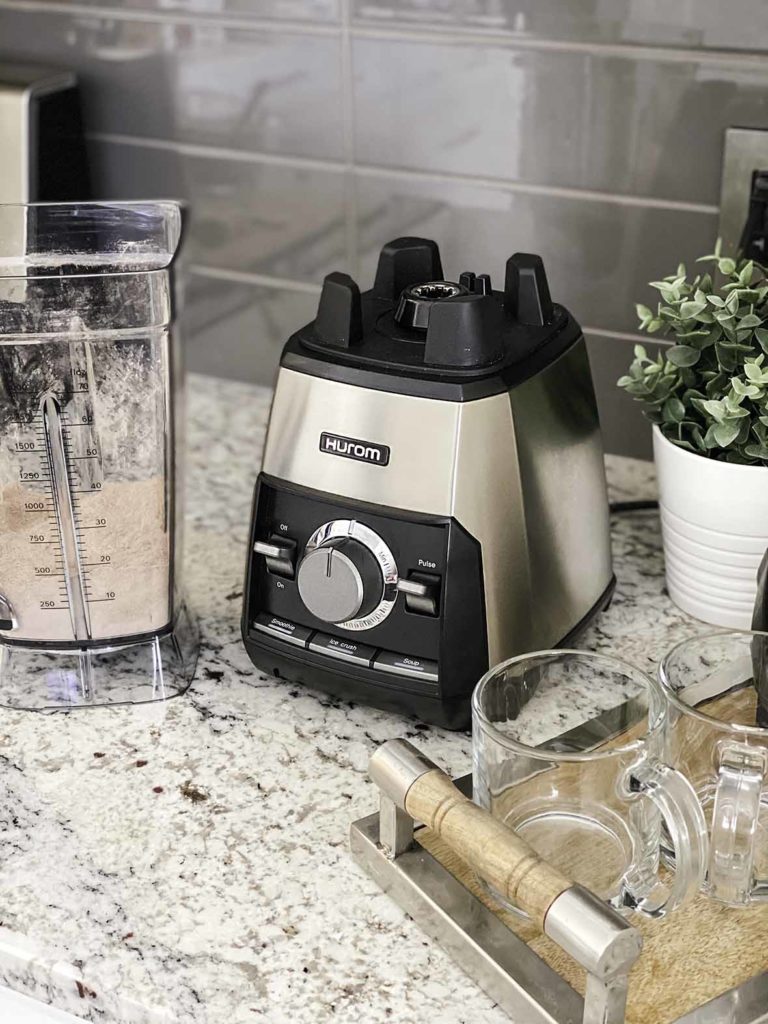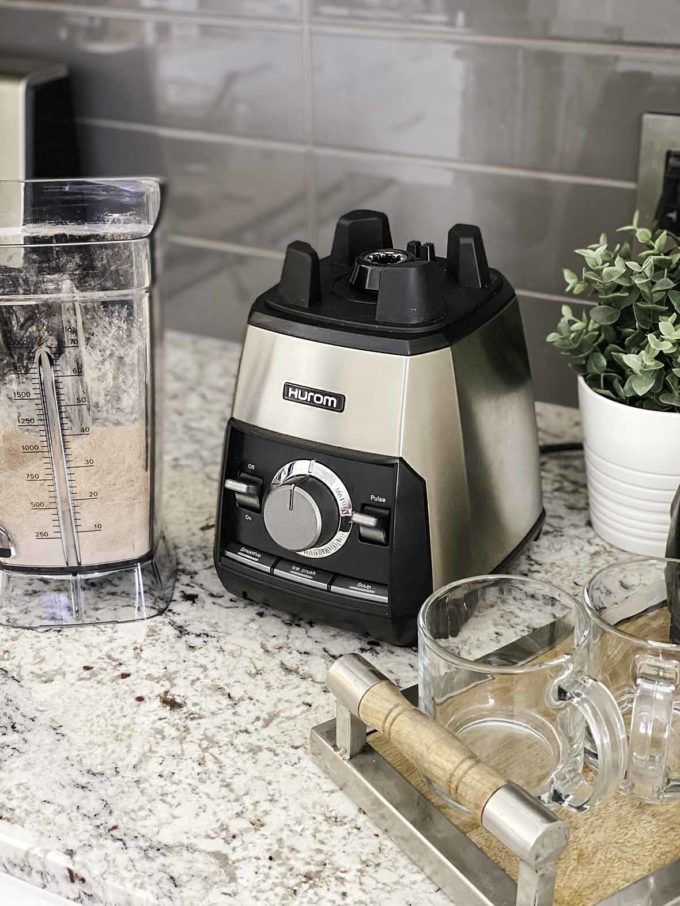 High power blenders have a reputation of being loud, and this one is no exception, however my husband commented that it wasn't as loud as he expected and it didn't freak our baby out, so that's a win in my books. I remember the older Vitamix I used prior was quite loud, even in a bustling classroom of 16+ people you would really notice it and it would overpower all the other conversations going on – it was loud! The Hurom blender is definitely not that loud.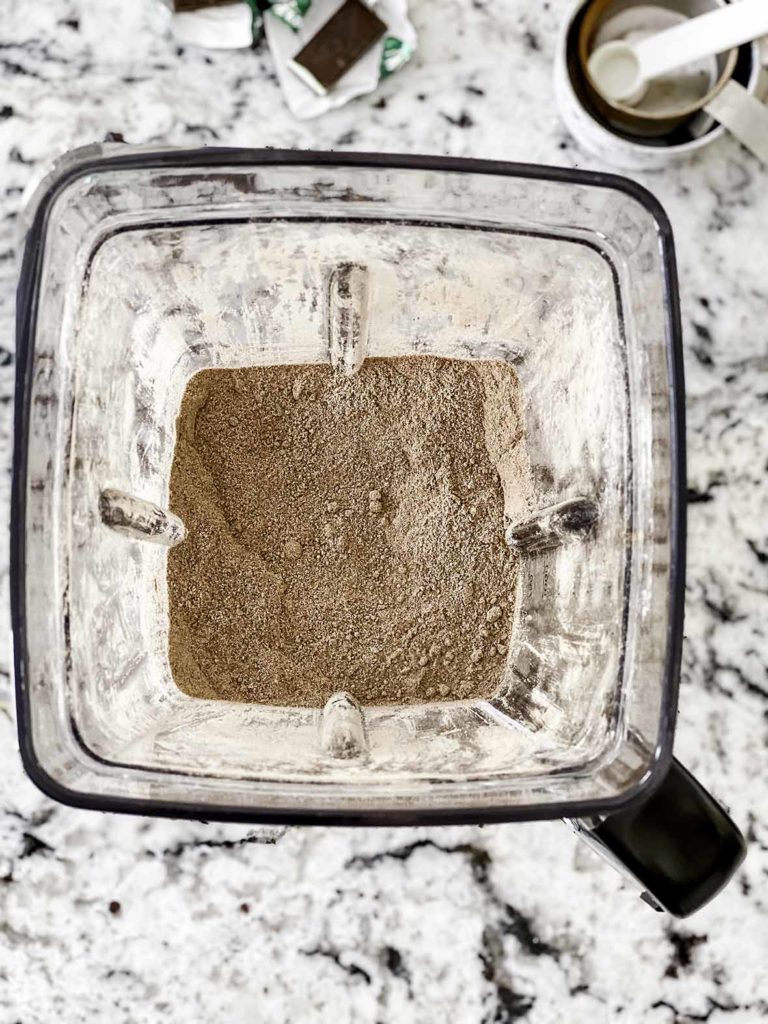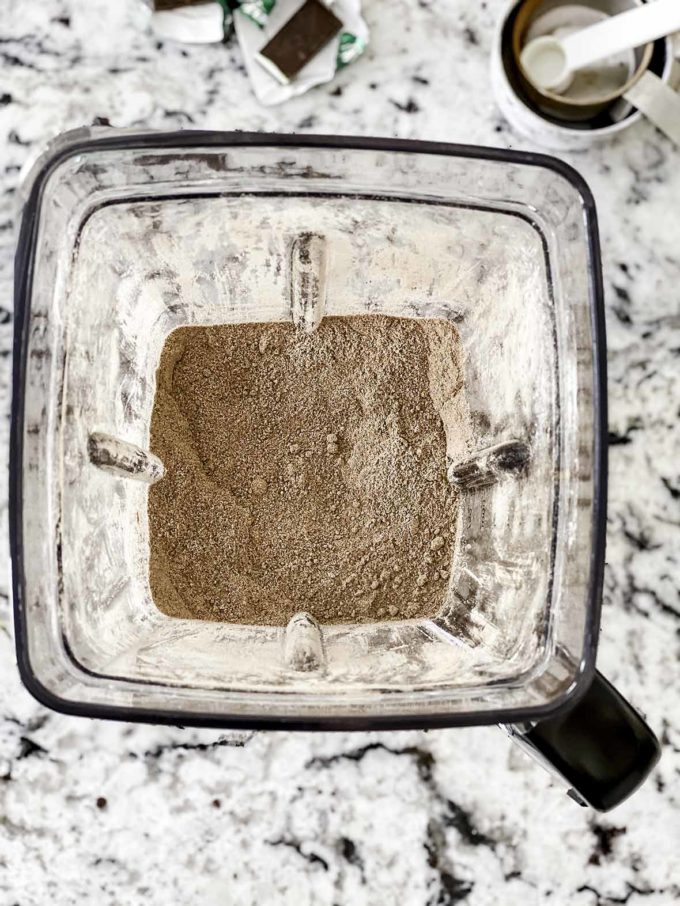 After several months of making everything under the sun in the Hurom blender, I can say that one of my favourites is homemade hot chocolate powder. Chances are you have all the ingredients to make it right now. The only obscure item is milk powder, but I always have some on hand for two reasons:
Because Christina Tosi (of Milk Bar fame) uses it heavily in her baking and I have followed suit, and
I use powdered milk in my garden, and if you grow tomatoes, you should too (helps prevent blossom-end rot).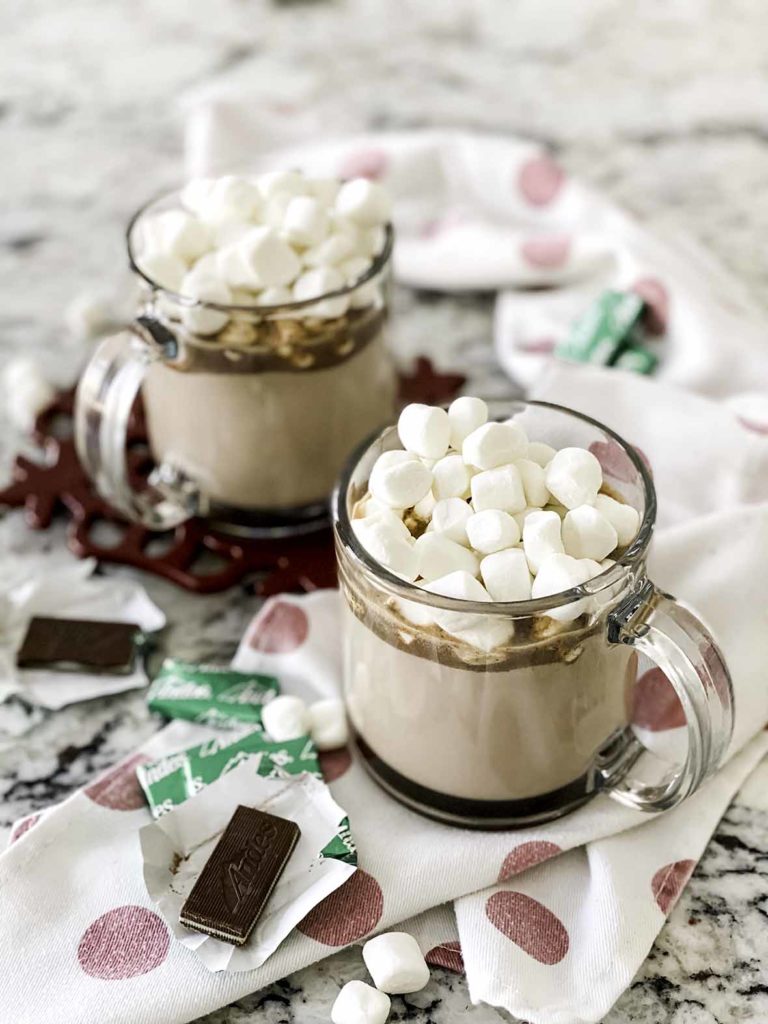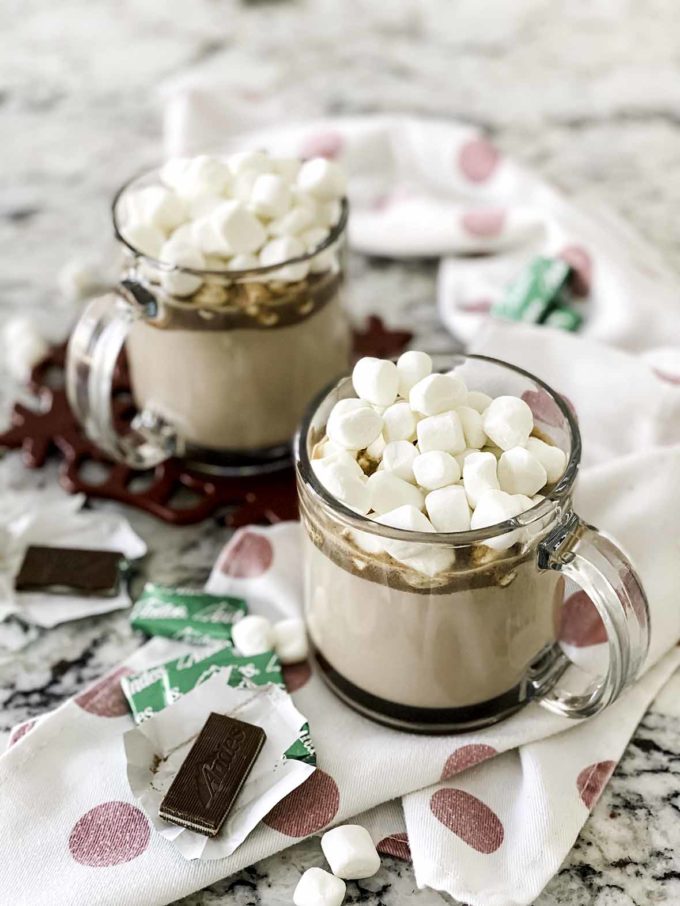 Over the holiday's, I stocked up on my favourite Andes Chocolate Mints. I seriously can't get enough of them. I like to keep them in the fridge and pop a few when the craving strikes, but I wanted to use some to make a great hot chocolate. The first version of this hot chocolate was made with matcha powder and white chocolate and it was wonderful, so I knew that using chocolate mints instead would be killer.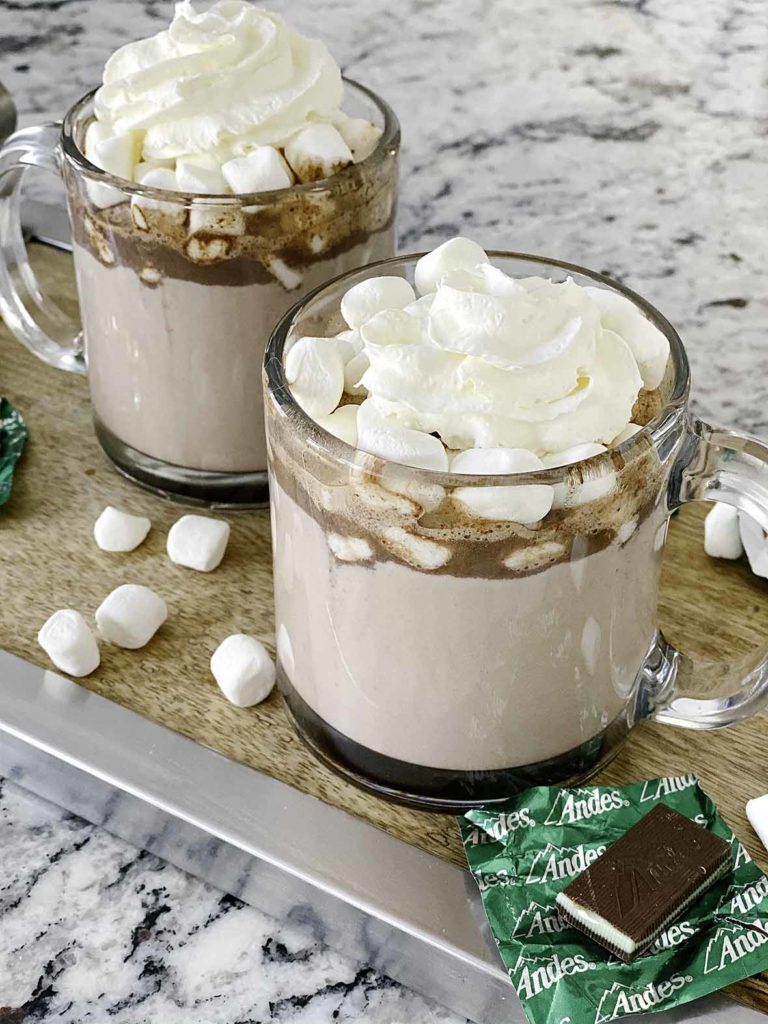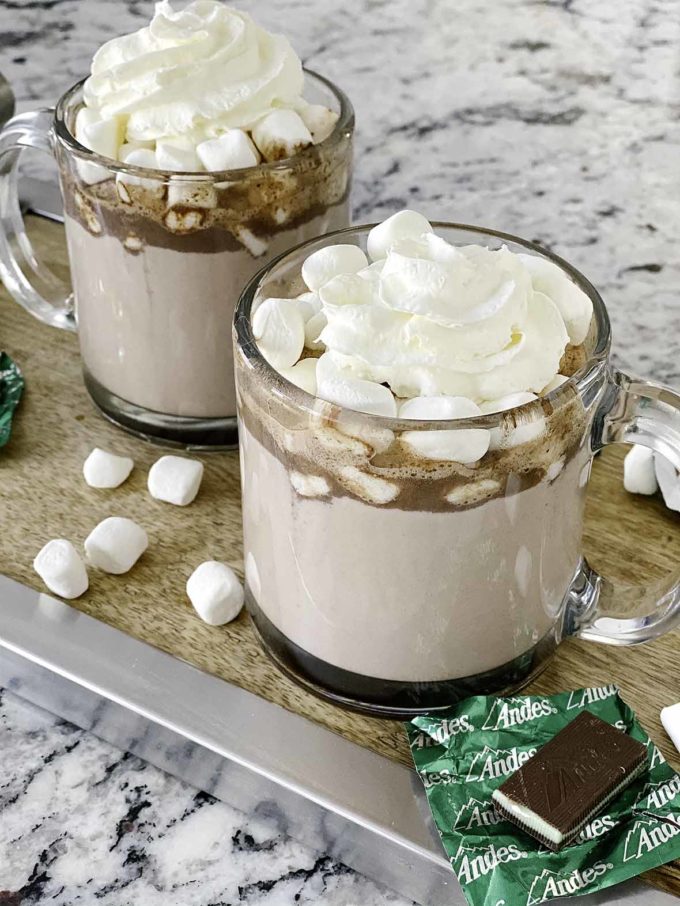 For this recipe, you need Andes Chocolate Mints, or another solid mint chocolate. You can't use mint patties with the soft gooey centre – you need something solid and firm. You can use all mint chocolate, or do a mix of mint and milk chocolate, or experiment with your own favourite flavours. As for the powder to milk ratios, I've given some guidelines below, but you do you! Use as much or as little as you like to get the flavour intensity that gets your taste buds bumpin'.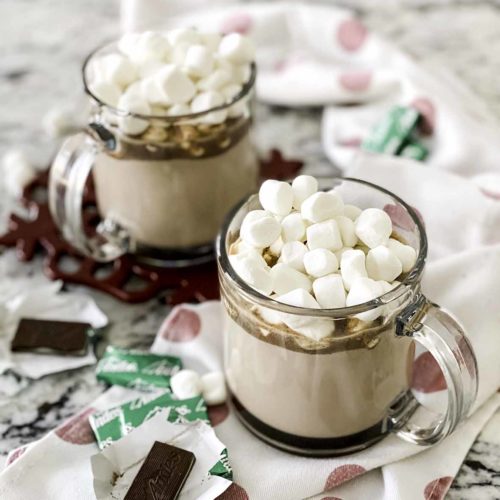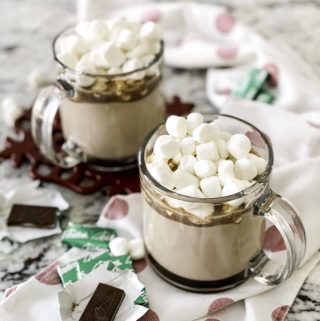 Ingredients
100

grams

Andes chocolate mints

about 22

50

grams

milk chocolate chips

1

cup

powdered milk

1/2

cup

powdered sugar

1/2

cup

cocoa powder

1/4

tsp

salt
To Serve
mini marshmallows

whipped cream

milk
Instructions
To Make the Hot Chocolate Powder
Place all ingredients in the high power blender

Blend for 10 seconds or until the ingredients have formed a fine powder. You may need to stop the blender and check the texture.

Keep the hot chocolate mix in an airtight container.
To Serve
Heat 12 oz of milk.

Stir in 3-4 tbsp of hot chocolate powder to the milk.

Serve with mini marshmallows and/or whipped cream. I like to use both!
Nutritional calculation was provided by WP Recipe Maker and is an estimation only. For special diets or medical issues please use your preferred calculator