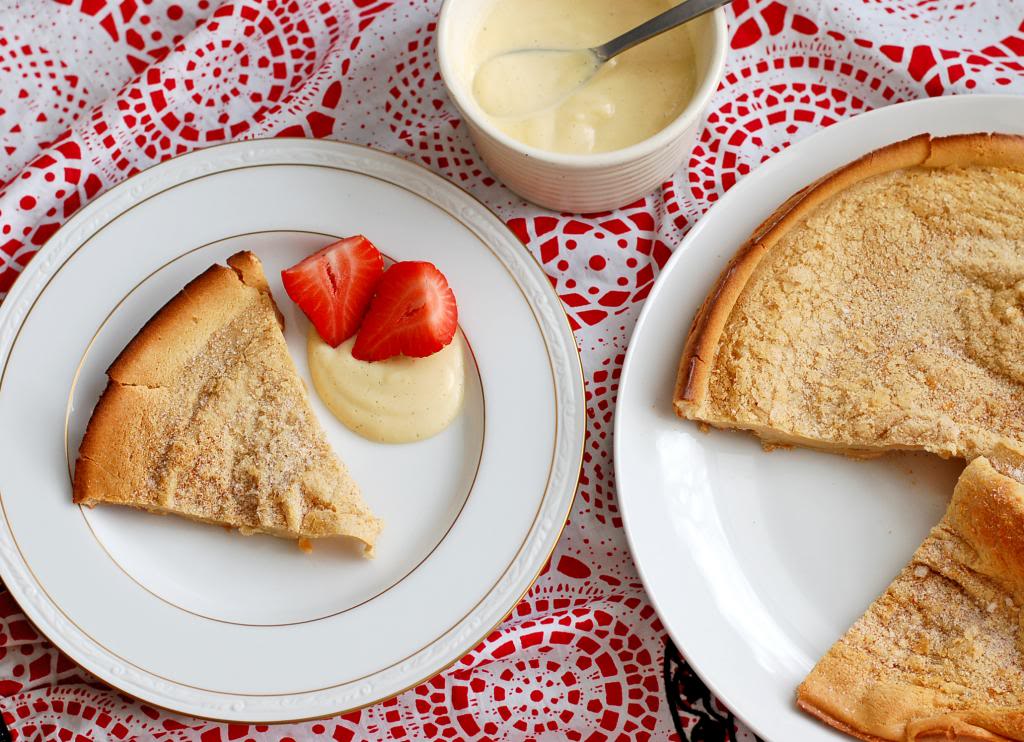 I usually only have time to make a good, hearty breakfast on Sunday mornings as I have to be up early every other day of the week for work. I have no motivation to concoct a huge spread (or something other than a smoothie) for breakfast except for on Sunday's. On these days, I'll make frittata's, loaded omelets, baked french toast and other sugary, carby delights that could make anyone pre-diabetic. I live for Sunday mornings, when I can frump around the house in PJ's and wild hair and most importantly, be adventurous with my breakfast.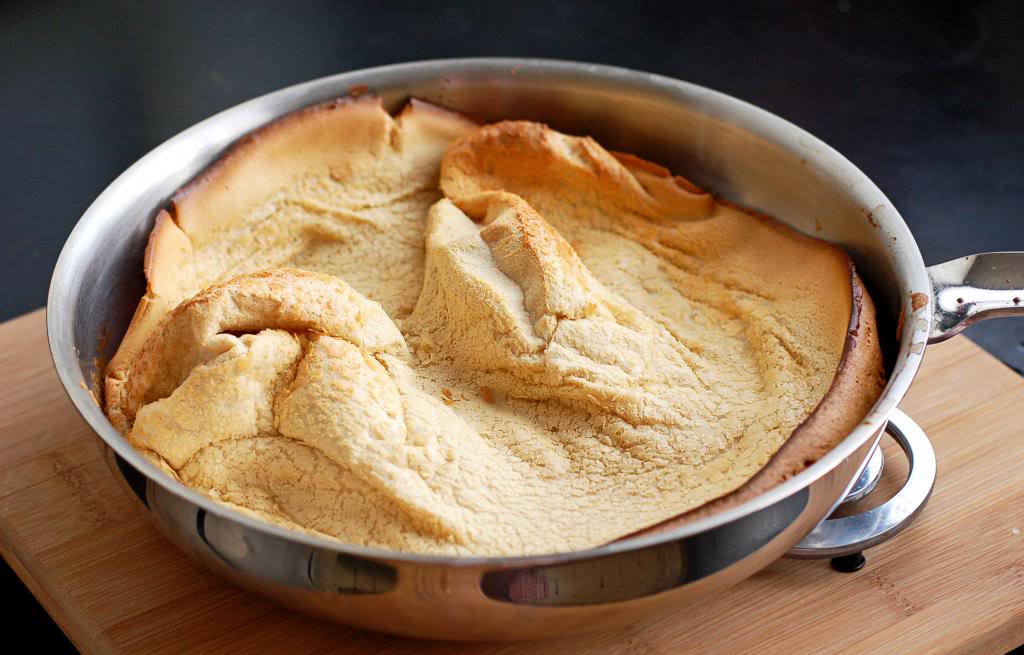 Dutch Baby fresh out of the oven
Pancakes might not seem like a super adventurous breakfast item, which is partially true. But this is a jazzed up version of your regular pancakes. Instead of making individual cakes, this recipe requires you to make it all in one skillet and portion it out once it's baked. Less work, twice as delicious!!
I recommend serving it with Crème Anglaise, which I made earlier this week, a light dusting of icing sugar or cinnamon sugar and fruit. You can also use this recipe as a guideline and add your own flair. Cinnamon sugar on top, apples baked right in, it's all up to you. I chose to stick to the classic recipe this time around, but I fully plan on making this into a giant apple pancake soon.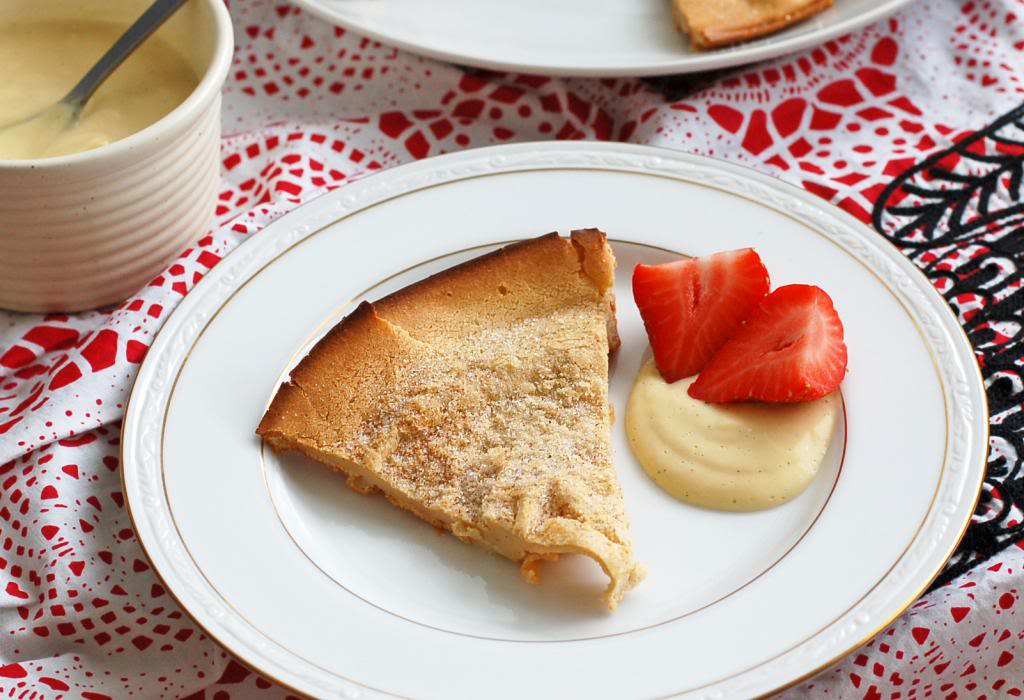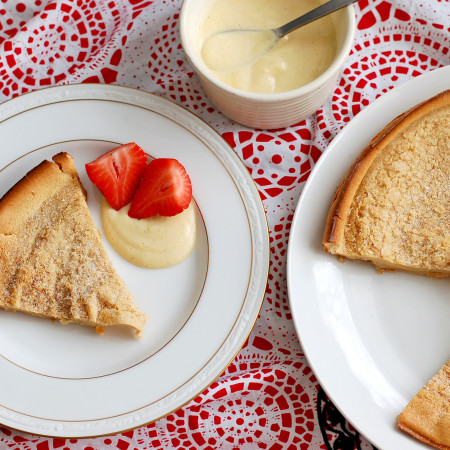 Ingredients
2/3

cup

low-fat milk

2

large eggs + 1 large egg white

at room temperature

2

tbsp

unsalted butter

melted, divided

2

tbsp

sugar

1

tbsp

vanilla extract

1

tsp

vanilla bean paste

2/3

cup

all-purpose flour

1/4

tsp

baking powder

1 1/4

tsp

salt
Instructions
Position a rack in the center of the oven and preheat oven to 425 degrees. Place a 10-inch ovenproof skillet in the oven to heat.

In a blender, combine milk, eggs and egg white, sugar, 1 tbsp of the butter, vanilla extract and vanilla bean paste. Blend until smooth, about 1 minute.

Add flour, baking powder and salt and blend for 30 seconds.

Remove skillet from oven. Pour the remaining butter into the hot pan and swirl to coat evenly. Pour in batter.

Bake until Dutch Baby is puffed and golden, 30-35 minutes. Cut into quarters and serve with a dusting of icing sugar or cinnamon sugar and Crème Anglaise.
Nutritional calculation was provided by WP Recipe Maker and is an estimation only. For special diets or medical issues please use your preferred calculator
Recipe from Pure Vanilla