Watch out folks, McDonald's is stepping up their game in a big way. I was recently invited to come in and try out their new burger experience and was completely blown away by how great it was.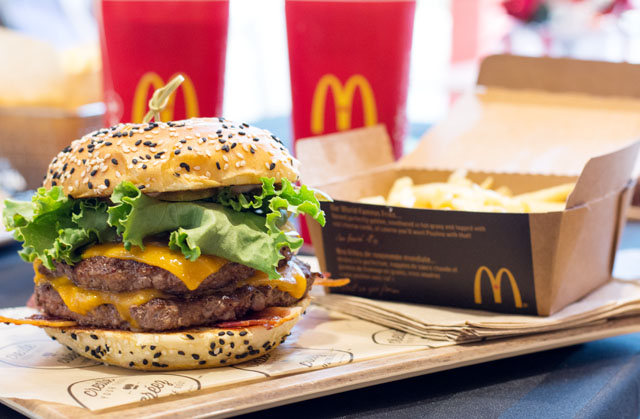 They've recently launched a new, personalized burger experience called Create Your Taste. Participating locations are now sporting new touch-screen kiosks that allow you to completely customize your burger to suit your unique preferences. The new Create Your Taste experience gives you 30 options to choose from, including two new buns (and a lettuce wrap), five types of cheese (including my fave, blue cheese), nine sauces (loving the garlic aioli), and a handful of tasty toppings (including two kinds of bacon and even caramelized onions).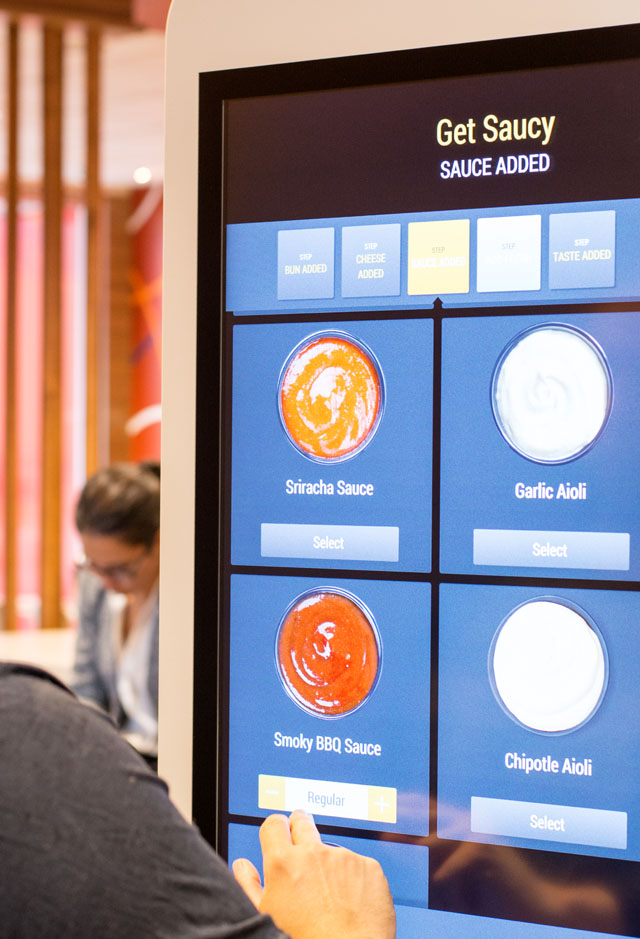 You can customize literally everything. Single, double, or triple the patties if you want. Pick more than one kind of cheese if your heart desires it. Like things saucy? I sure do! The new menu will allow you to select extra sauce, too. From there, you can add on as many toppings as you want. Pickles, three kinds of onions, mushrooms, jalapeños – there's something for everyone.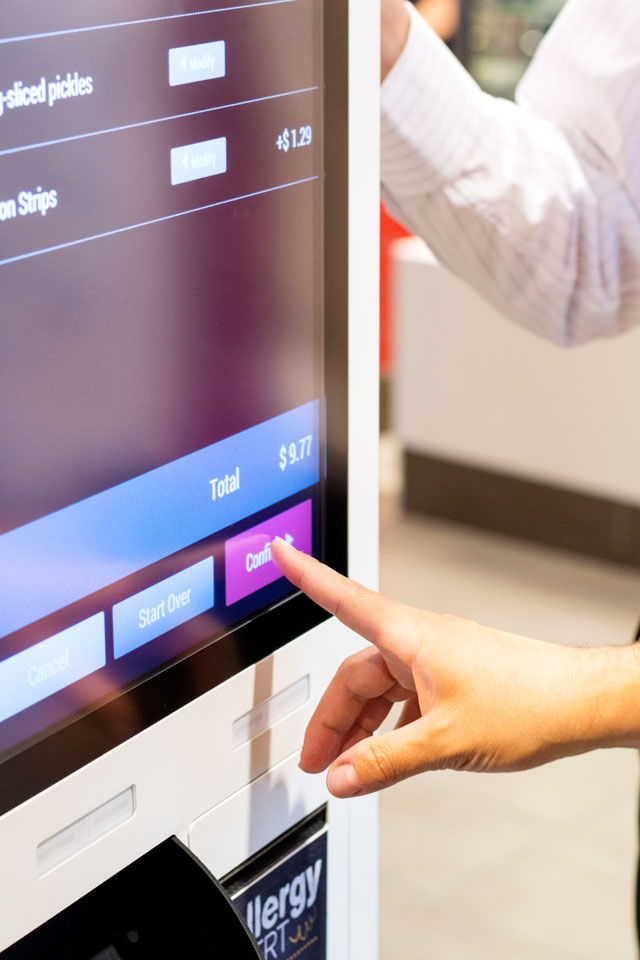 Personalizing your burger is just one part of the new Create Your Taste experience. You're also given the option to build your whole meal. Add fries, poutine (how did I not know McDonald's had poutine?!), a milkshake, or just a Coke. Once your order is complete, you get a tracker – like the ones used at other sit-down restaurants to let you know they're ready to seat you. You take your tracker, and pick any spot in the restaurant and hang out for a few minutes while your burger is made to order. Once your meal is ready, a server will bring you your meal, plus everything you need, including filling your drink, grabbing ketchup, napkins, and cutlery.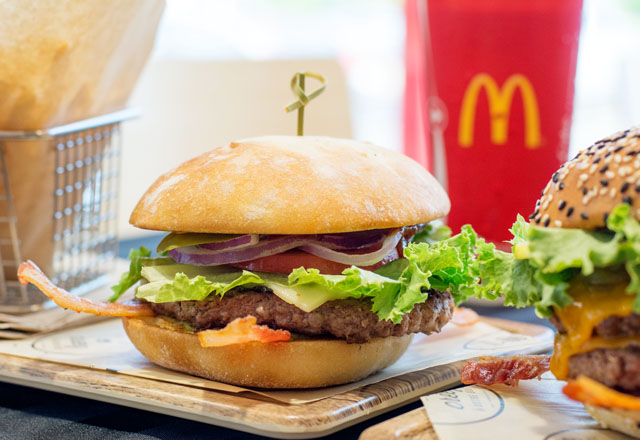 It was fun and easy using the kiosk to customize my burger. I went with the sesame brioche bun, two Angus patties, natural cheddar, garlic aioli, ketchup, mustard, extra pickles, extra caramelized onions (I love me some onions), 2 strips of hickory smoked bacon, and lettuce. I added a medium Coke (because I MUST have Coke with my McDonald's burger), and opted for poutine. Total home run meal. The burger was HUGE, juicy, flavourful and didn't feel like I was eating a fast-food burger. My dining guest chose the artisan bun, Monterey jack jalapeño cheese, bbq sauce, tomato, lettuce, red onion, and bacon, with a side of fries (which are served in a classy basket) and a chocolate milkshake. We were both completely stuffed and 100% satisfied.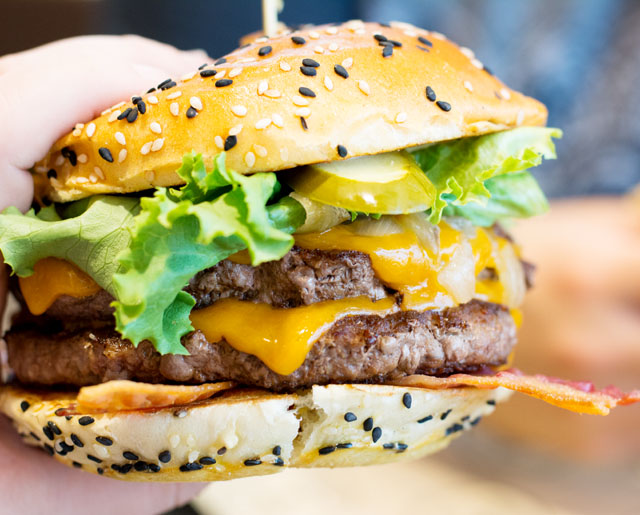 At the location we visited, the new Create Your Taste experience has created 20 new jobs, including folks to run the designated Create Your Taste burger station, servers and Guest Experience Leaders who are there to help you navigate the kiosk and answer any questions you may have.
And while you're there, check out their new McCafe Bakery items. They have a killer gluten-free brownie, chocolate croissant, and a to-die-for strawberry cream cheese danish. Pick some up on your way to work in the morning and grab a coffee. In case you didn't know, McDonald's has the best coffee!
McDonald's also encourages you to share your Create Your Taste creations on social media using the #CreateYourTasteCA hashtag. There are some pretty crazy concoctions out there!
Also, as a side note, I put in a good word for us Canadians to get all-day breakfast. I mean, who doesn't want a Bacon Egg McGriddle and hashrowns for supper? So if it ever happens, you're welcome.
Disclaimer: This post is sponsored by McDonald's Canada. All opinions are my own.