Water, water everywhere…..
Except for my house, that is. Lucky us. The water line that runs across our front yard has burst a total of 3 times this winter, usually landing on a holiday when one needs to do some cooking. It burst on Thanksgiving and they shut the water off and royally screwed up my whole street's meal plans. It burst exactly one month later and again on Easter Sunday. We haven't done much cooking, since we can't do dishes and I'm about ready for this nonsense to be over.
So why not recap my Easter weekend, since I don't have much else to share at this point. All the photo's were taken with my iPhone and since phones are prohibited at the dinner table in my family, I don't have many food photos 🙁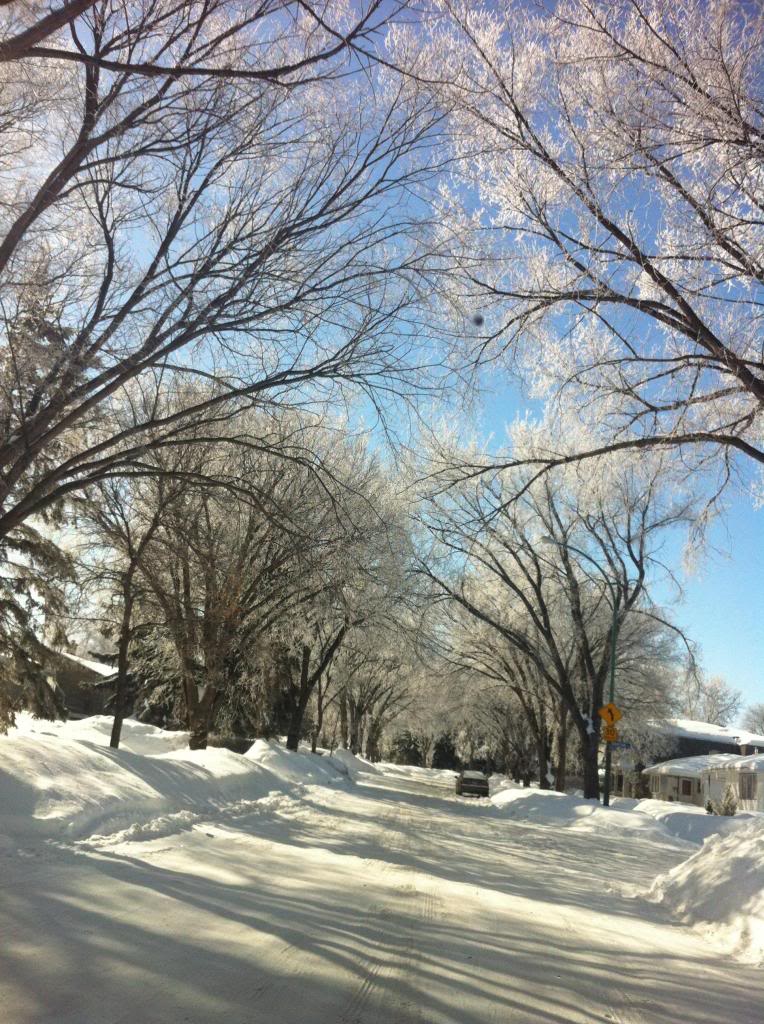 Thursday morning began with a long drive home to Winnipeg. We still have 10 feet of snow on the ground. The closer to Winnipeg I got, the less snow I saw. Just kind of wish spring would show up already.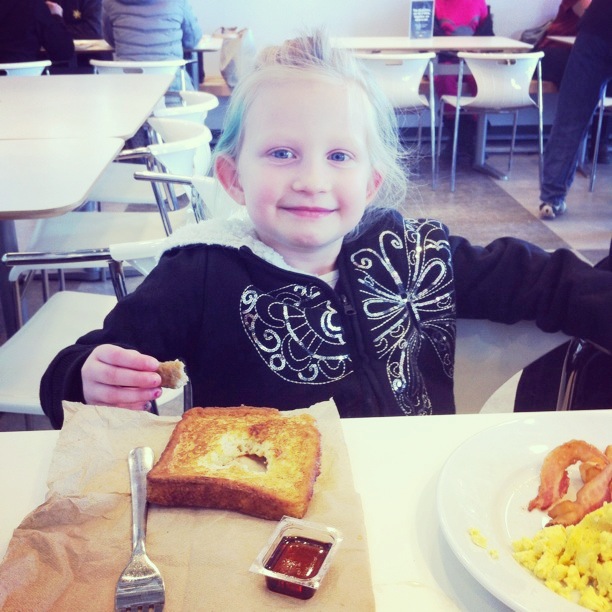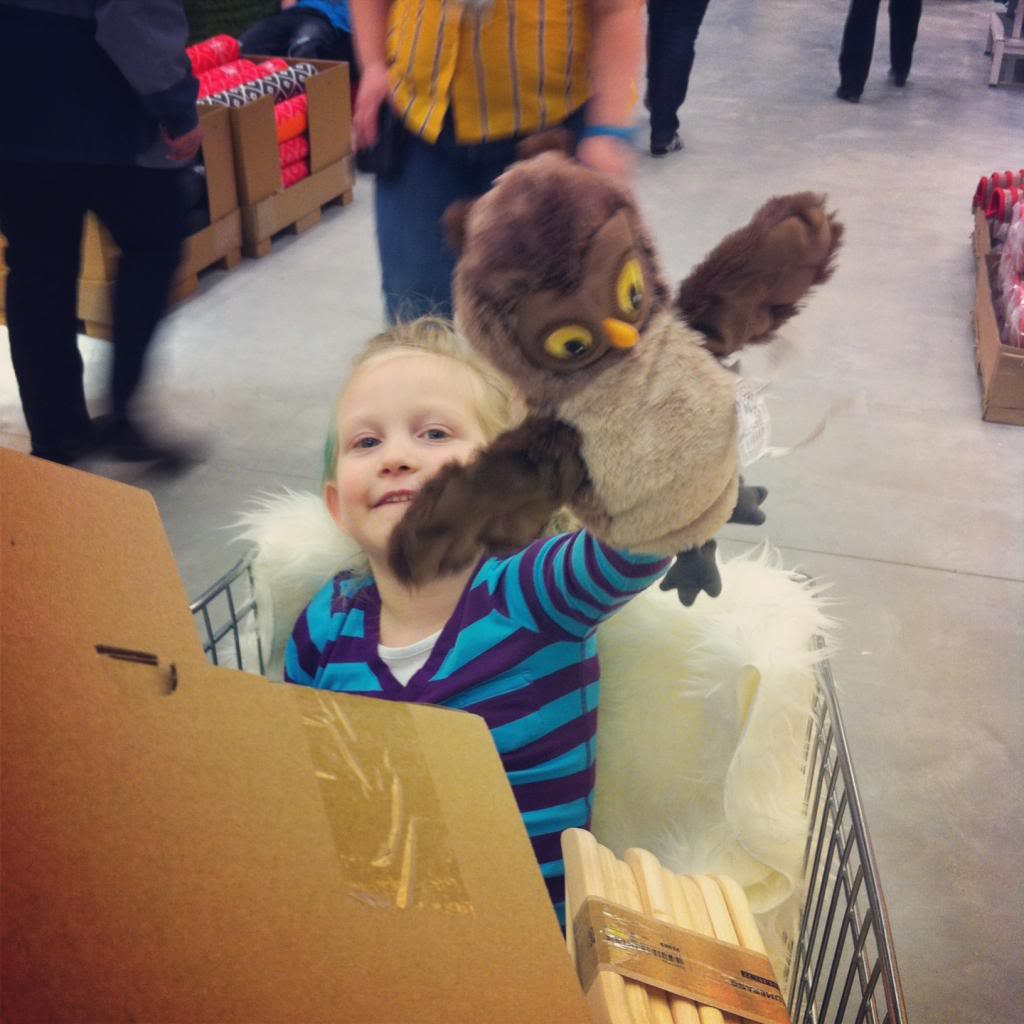 Everything was closed on Friday in Winnipeg, so we just hung out and watch movies.
Saturday was supposed to be for shopping. A quick trip to Ikea turned into a 4 hour shopping trip. First, we had the wonderful breakfast special with sausage, bacon, eggs and french toast. We were stuffed! Now on to the shopping. It feels like we looked at everything! Too bad everything my sister needed to buy was sold out!
Before we left, we bought some frozen yogurt. I love, love, love Ikea fro-yo.
By this time, we were way too tired do go to the mall. We decided to just head over to Baba's instead.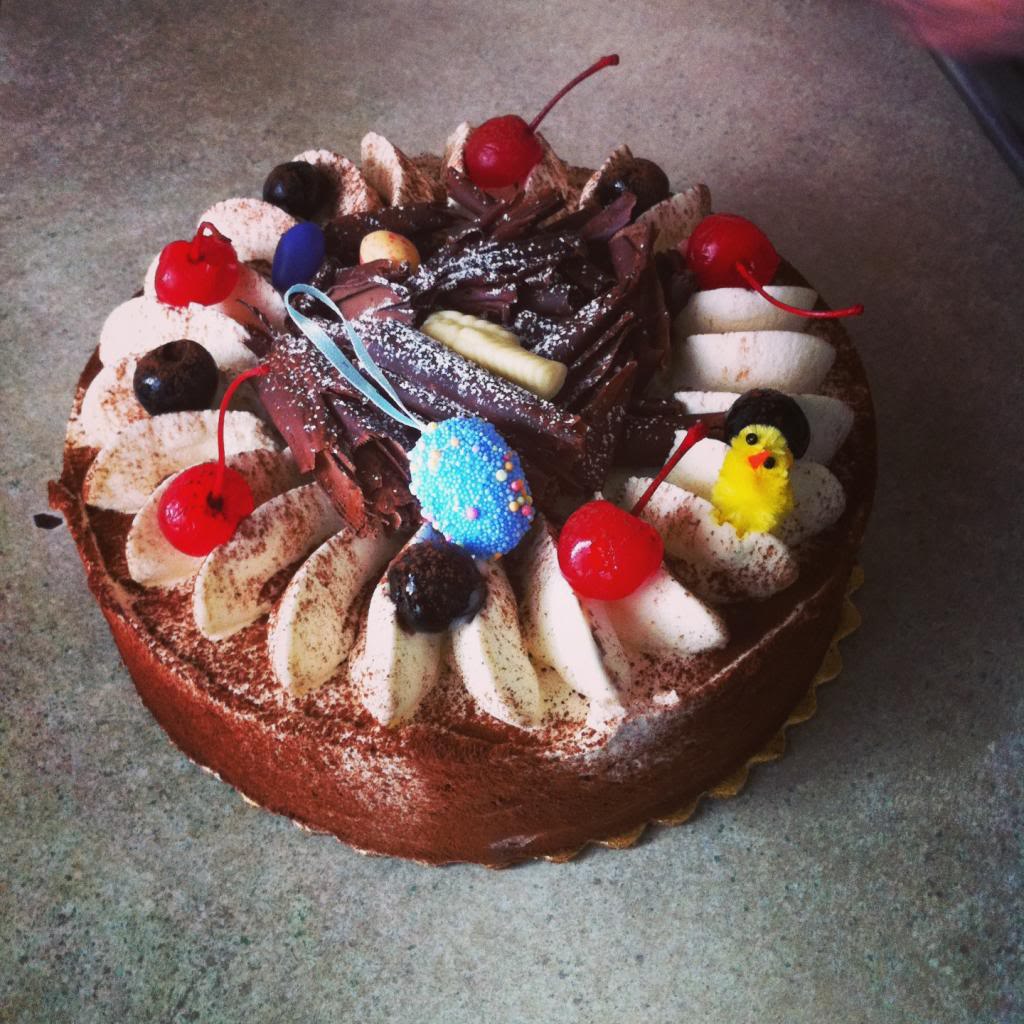 There is a wonderful French bakery called "A l'Epi de Ble" near my Baba's house and my sister and I stopped in and picked up a Black Forrest Mousse dessert for the Easter supper we had on Saturday. The cake was decadent, and I probably would have gone back for another one, except it was grossly overpriced. I'm almost embarrassed to say how much I paid for it. But it was a huge hit!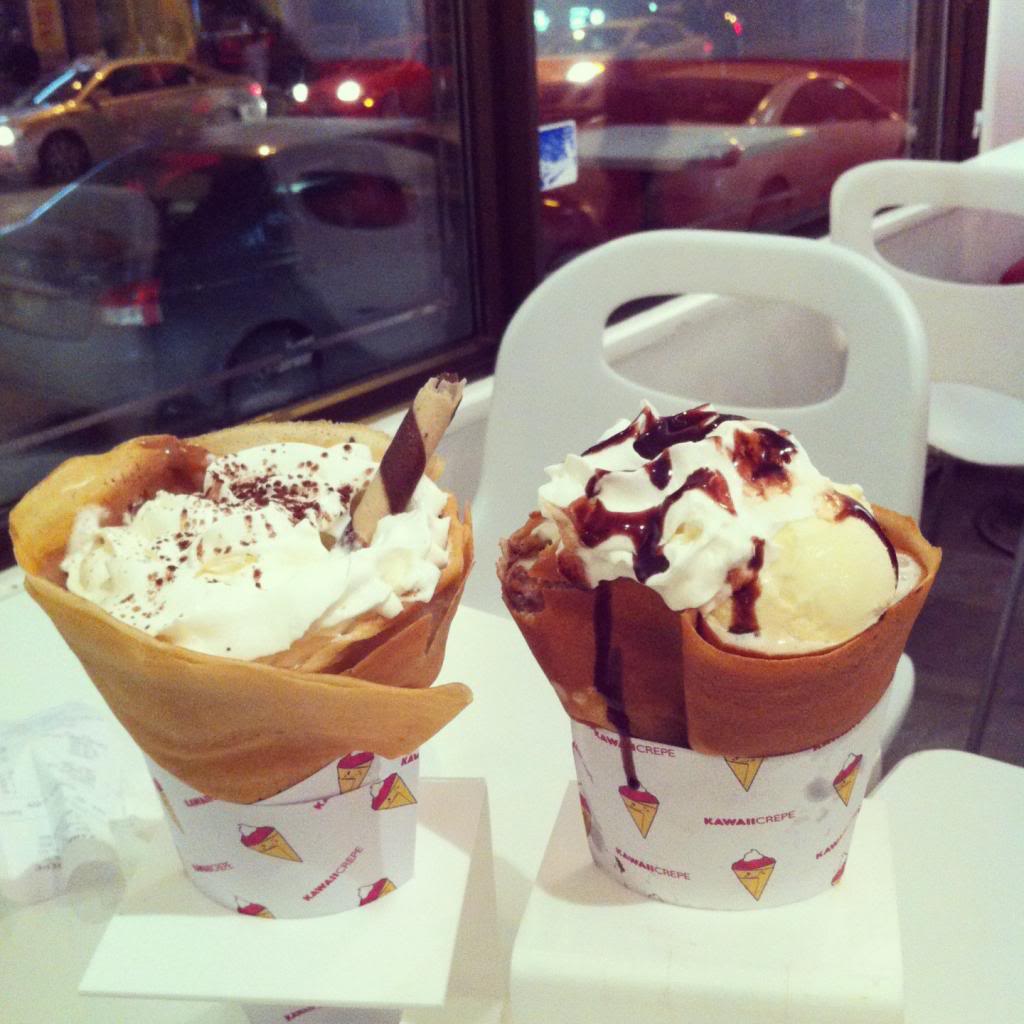 On Saturday night, after dinner, my sister and I met up with my cousin Ryan for crepes. If you know me, you know I DIE for crepes. Especially the ones from Kawaii Crepe. All the crepes are over-the-top and if you're ever in Winnipeg, you must try them. My sister and I shared the Tiramisu Crepe and Ryan got The Sweet Tooth. Might as well grab a bubble tea as well! Honeydew is my favorite flavor.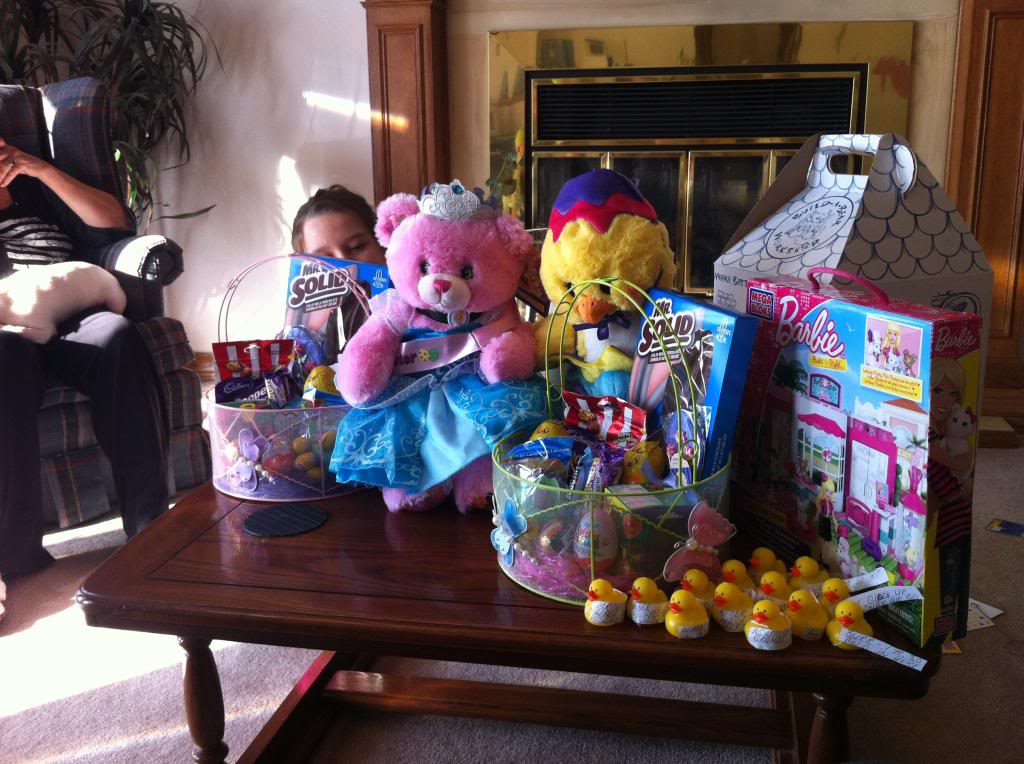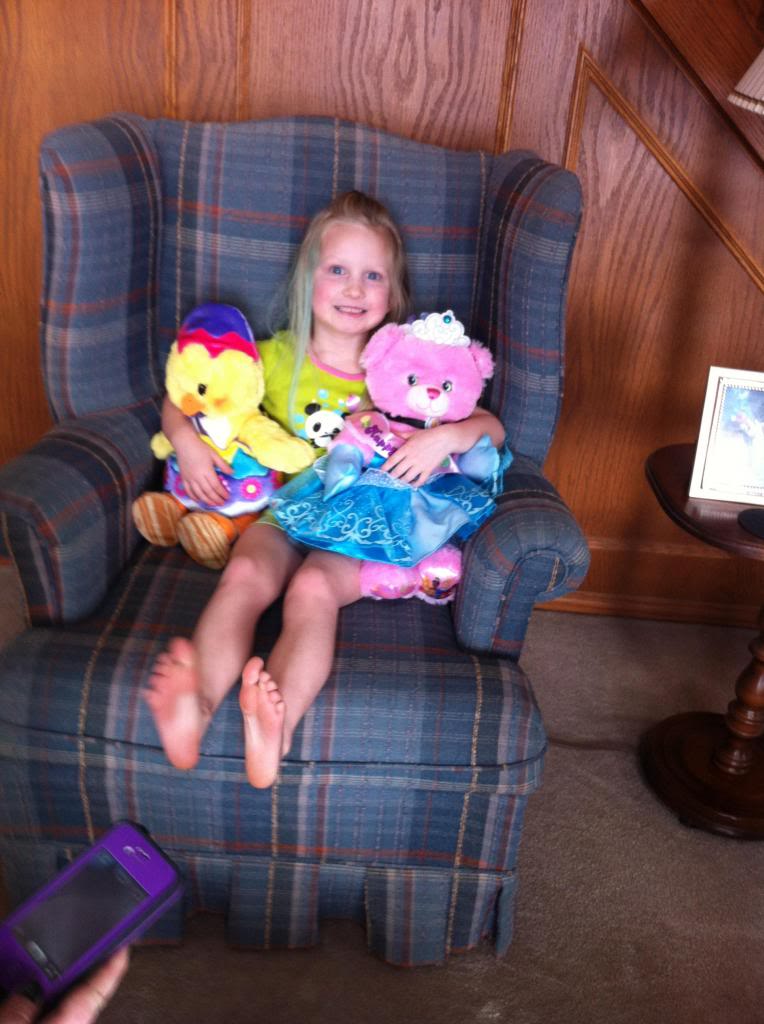 The Easter Bunny was pretty darn good to my nieces this year. The bunny left a nice little scavenger hunt with Build a Bear's, Lego and of course candy!
Easter Sunday brunch is just like any other breakfast when I'm home. Bacon, eggs, Winnipeg Rye toast, bacon, sausage, breakfast potatoes and did I mention bacon? I love me some crispy bacon!
After a quick visit with Baba, I headed home to a house with no water and mangled front yard. The city is coming by tomorrow finally to get it all fixed. I can't wait to get back to cooking and baking!
I hope your Easter was spent with the friends and family you love the most!