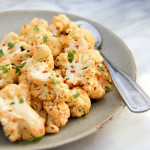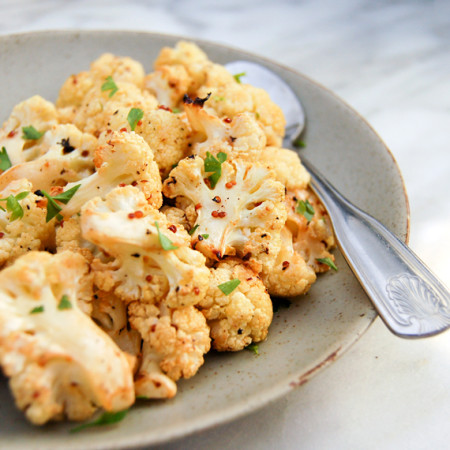 Print
Roasted Cauliflower with Lemon & Dijon
You can do more with cauliflower than just top with melted cheese! Instead, roast the cauliflower, and toss with a zesty lemon and dijon butter sauce. You will never go back to cauliflower and cheese again.
1

small head cauliflower

cut into florets

1/4

cup

butter

3

tbsp

fresh lemon juice

1

tbsp

grainy Dijon mustard

salt to taste

parsley for garnish
Preheat oven to 400 degrees F.

Cut the cauliflower into florets and place in a medium bowl. Set aside.

Melt the butter, and then stir in the lemon juice and dijon.

Pour the melted butter over the cauliflower florets and toss to coat. Sprinkle with a salt to taste.

Place the cauliflower on a baking sheet, and roast for 20-25 minutes, or until tender and golden brown.

Serve warm and topped with parsley.